Trip to Spooktacular Sentosa | By tiffanyyong.com
Spooky invitation to the Spooktacular Sentosa (thanks to omy.sg!)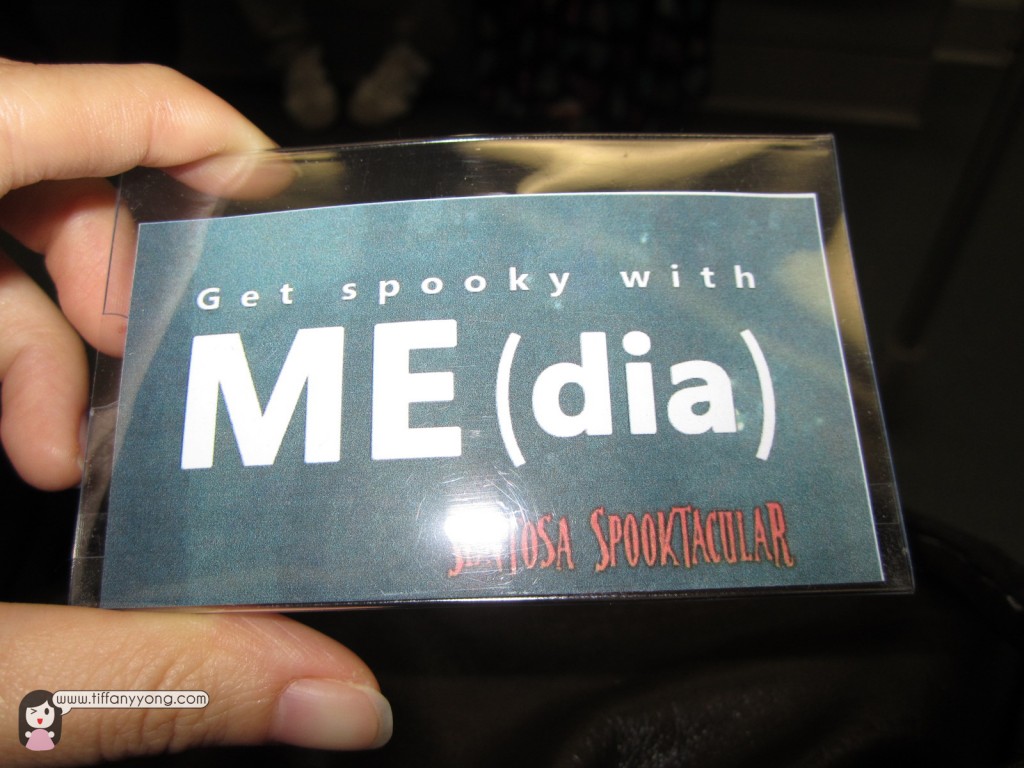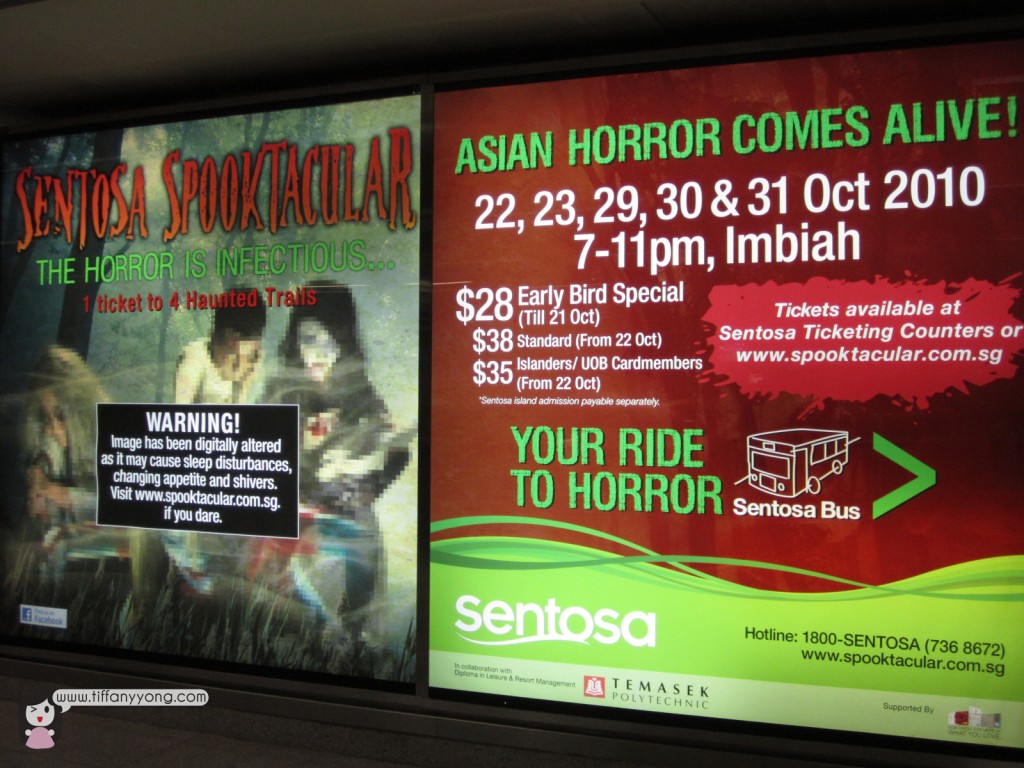 I got a pleasant (or spooky?) surprised from omy just a day before to attend the Spooktacular Sentosa. It was quite last minute, thus I didn't had time to get ready for a costume!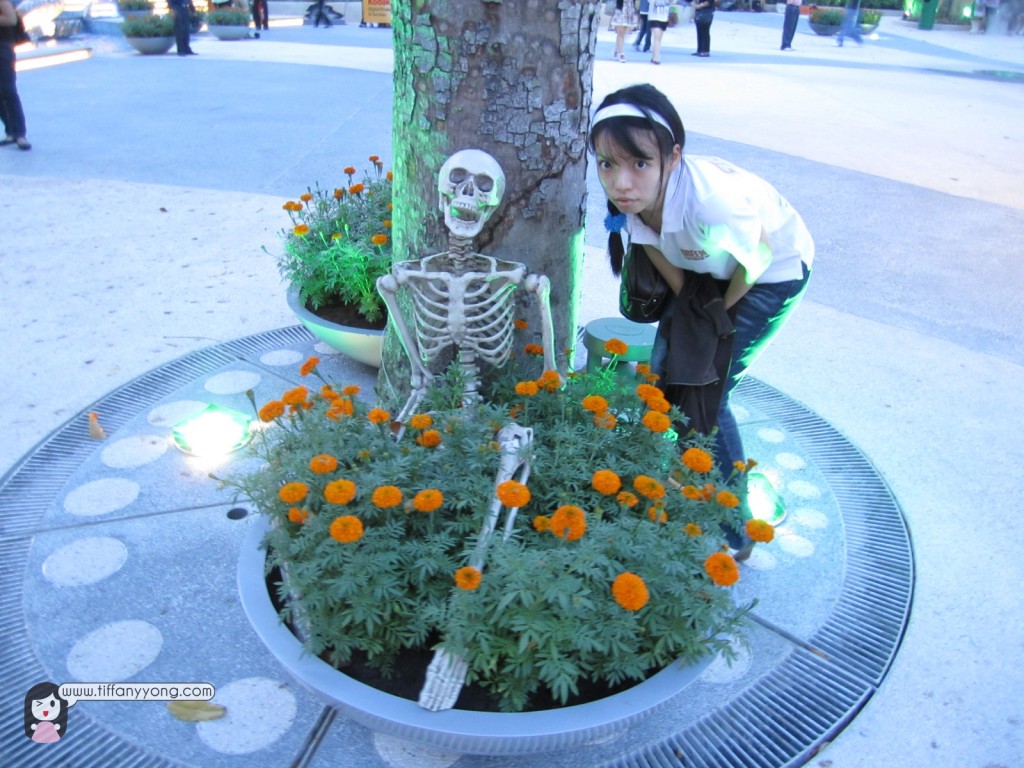 Arriving at around 645pm, I took a quick snap with Mr Skele who died for dunno what reasons… before being shipped off by Janet, to the Cursed Island….
The Cursed Island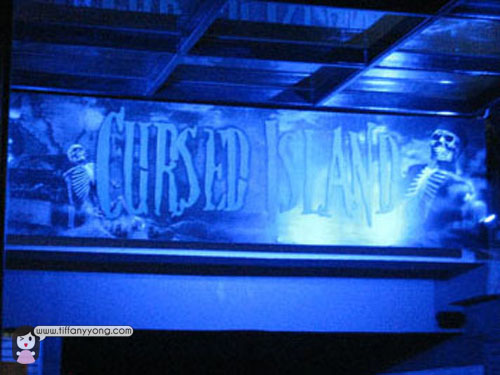 The Story Behind…
Ordered by the first late ruler of East Asia, a powerful curse was cast upon the forbidden island of Pulau Hantu to prevent the theft of the world's most sought after treasure. For centuries, many have battled through raging storms, death traps and unknown mystical creatures to steal the treasures but all have lost their lives. Will you be next the next to sink or swim?
This was the only station the media are allowed to take photos and videos, and we are warned that it will actually spoil the fun. But guess what? They are right. It's not so scary when you are focused on trying to snap pictures at the popping people…
But their makeup was really good, I was quite grossed out just by looking at the photos!
We were tied (loosely) in groups of eight, and had to walk (at normal pace) through the different rooms…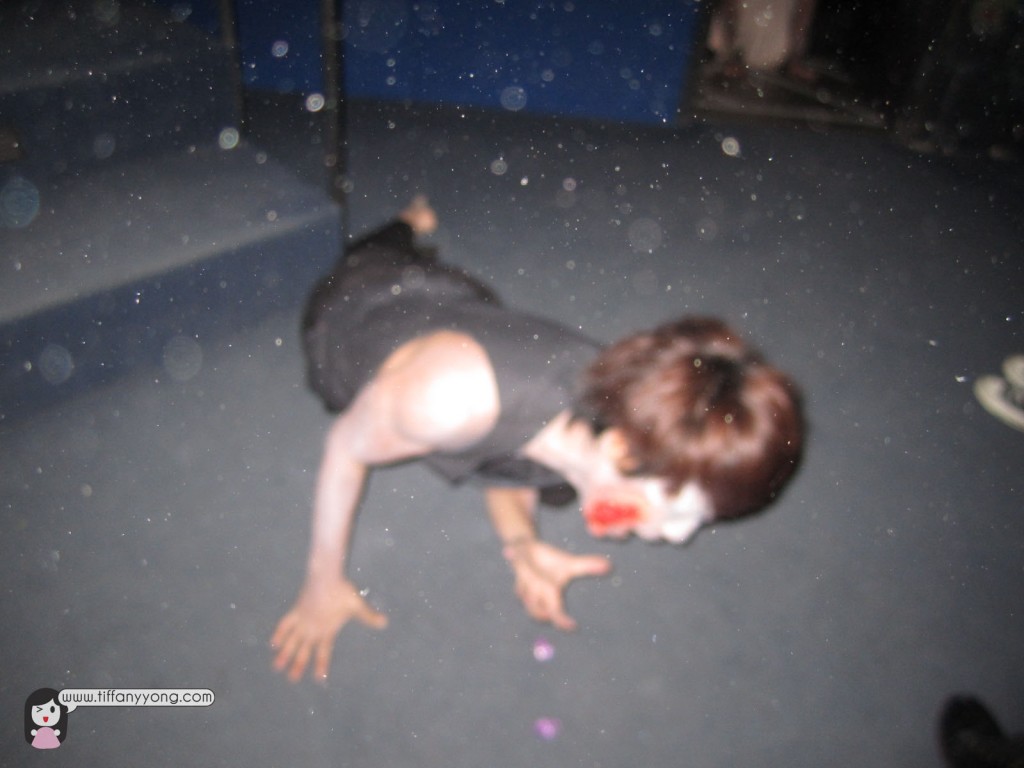 This was one of the bodies that managed to spook people out, even those hiding at the back, and the mist actually made my camera take photos with spots (those that you see in Paranormal Investigators' photos, which I found quite cool). I remembered someone stepped on his hands when he scared them (Not me!), but he was super professional and continued his act (of pain?).
Thus I woud rate this station a spookiness level of 6(with camera) and 8 (without)!
Station 1 Spook Level: 6-8/10
 ~~~~~~~~~~~~~~~~~~~~~~~~~~~~~~~~~~~~~~~~~~~~~~~~~~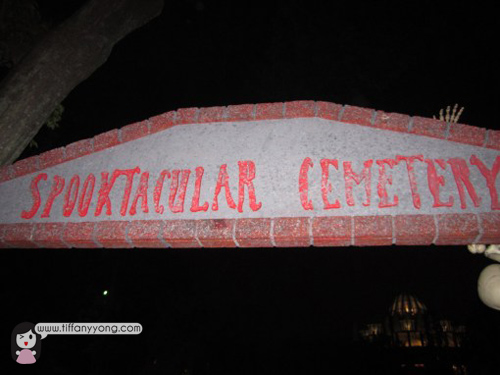 Before we reached the Haunted Asylum, we had to pass through a misty spooktacular "cemetery".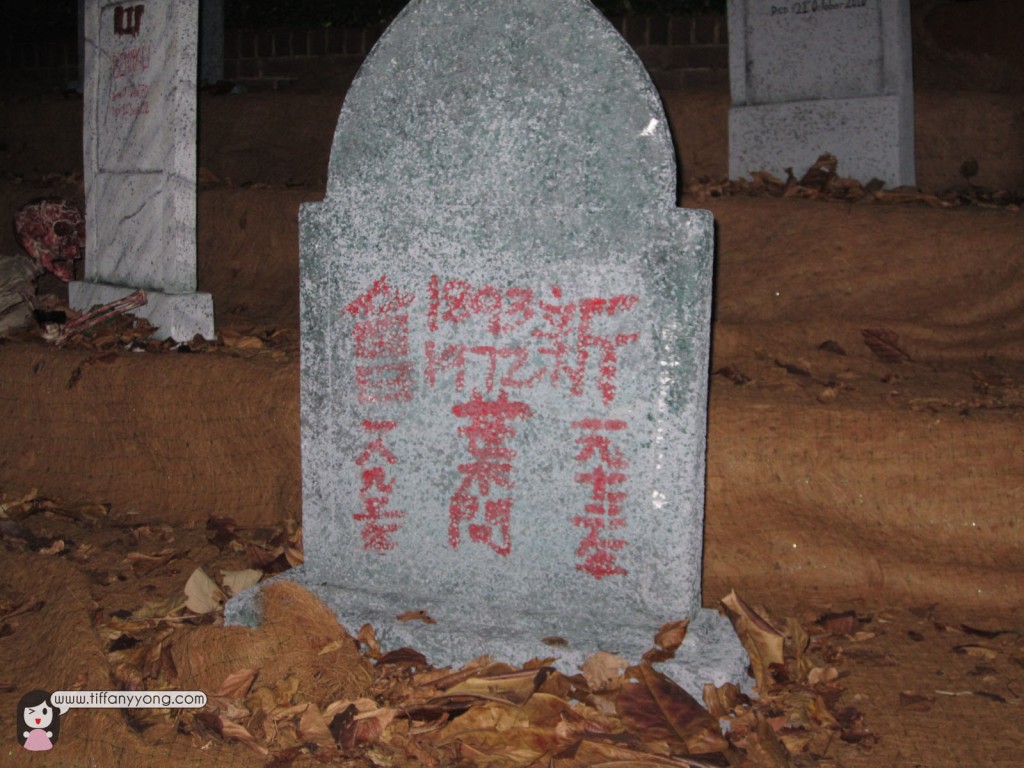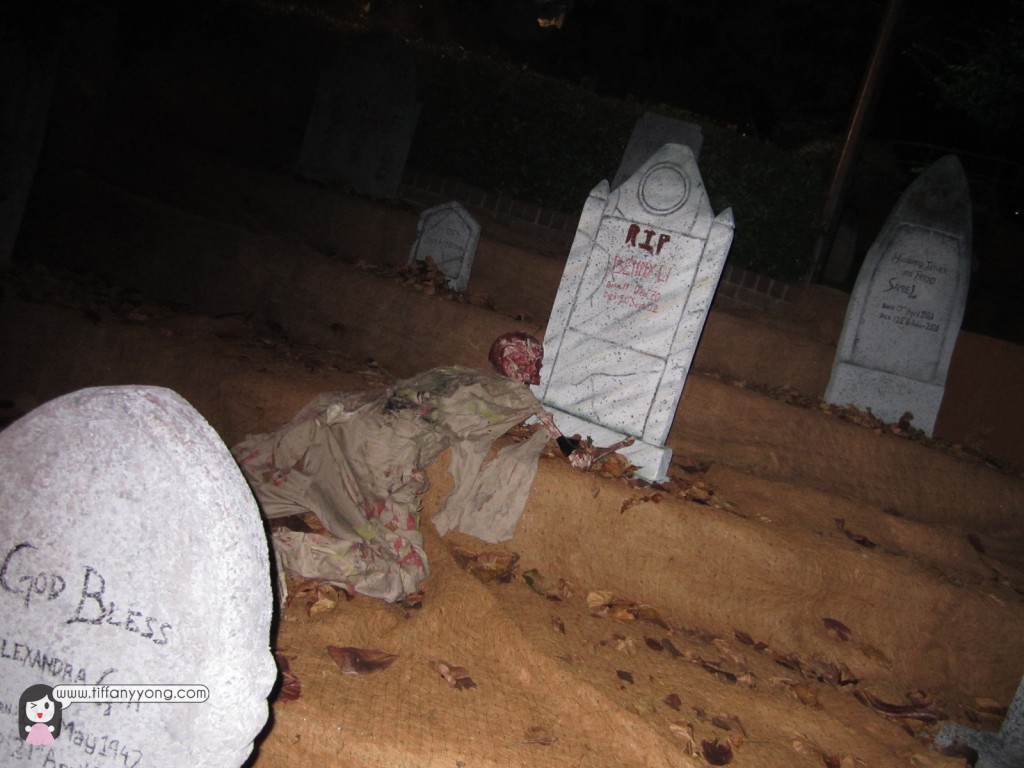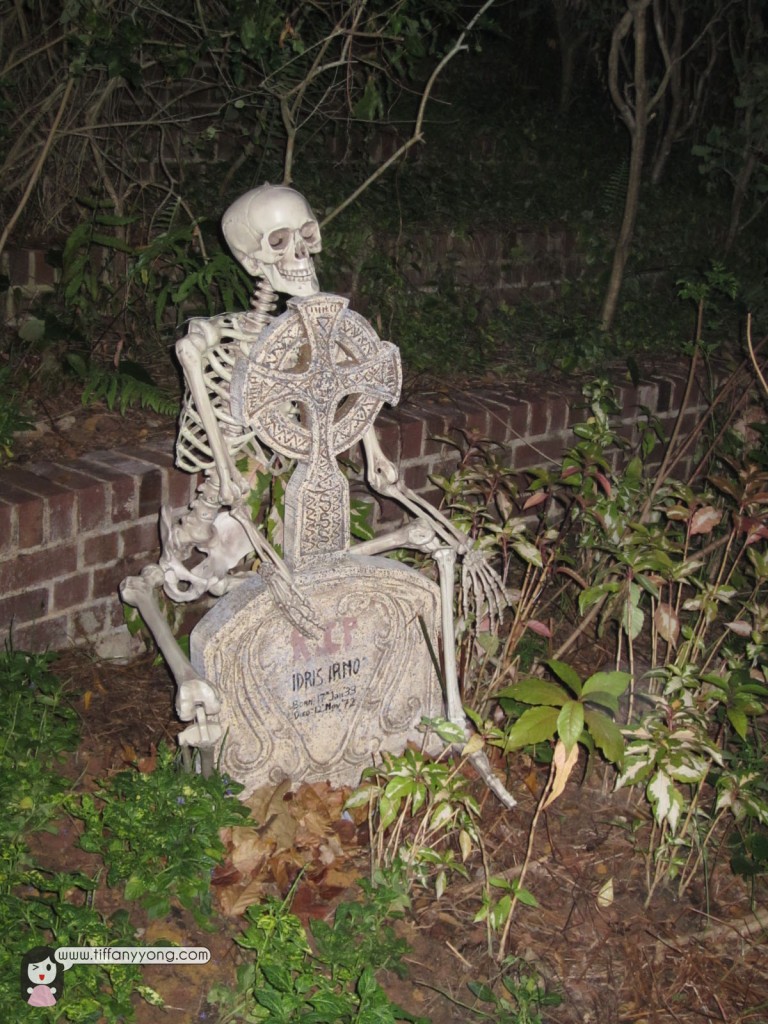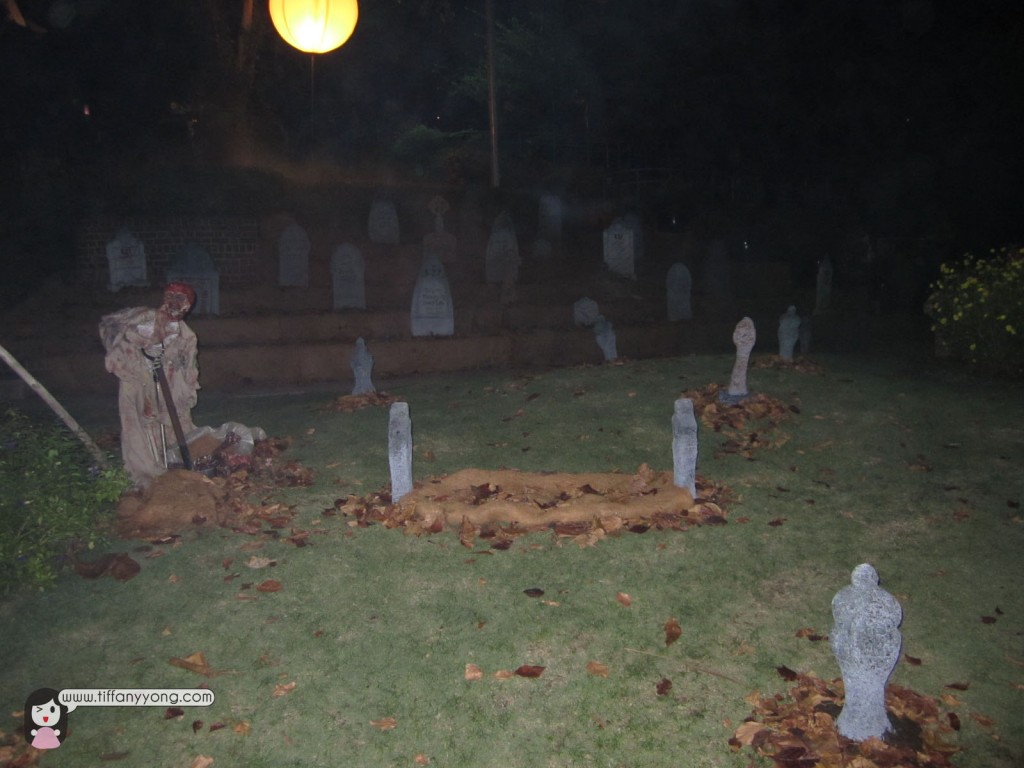 The Haunted Asylum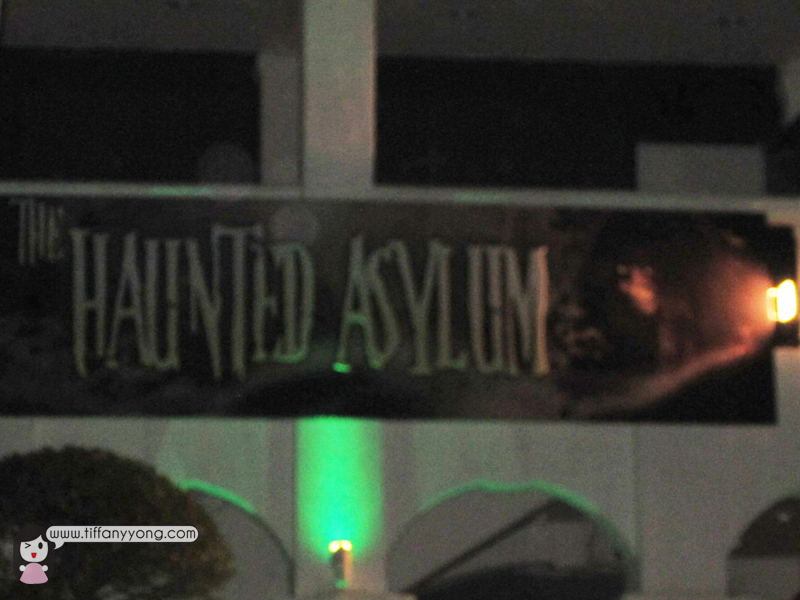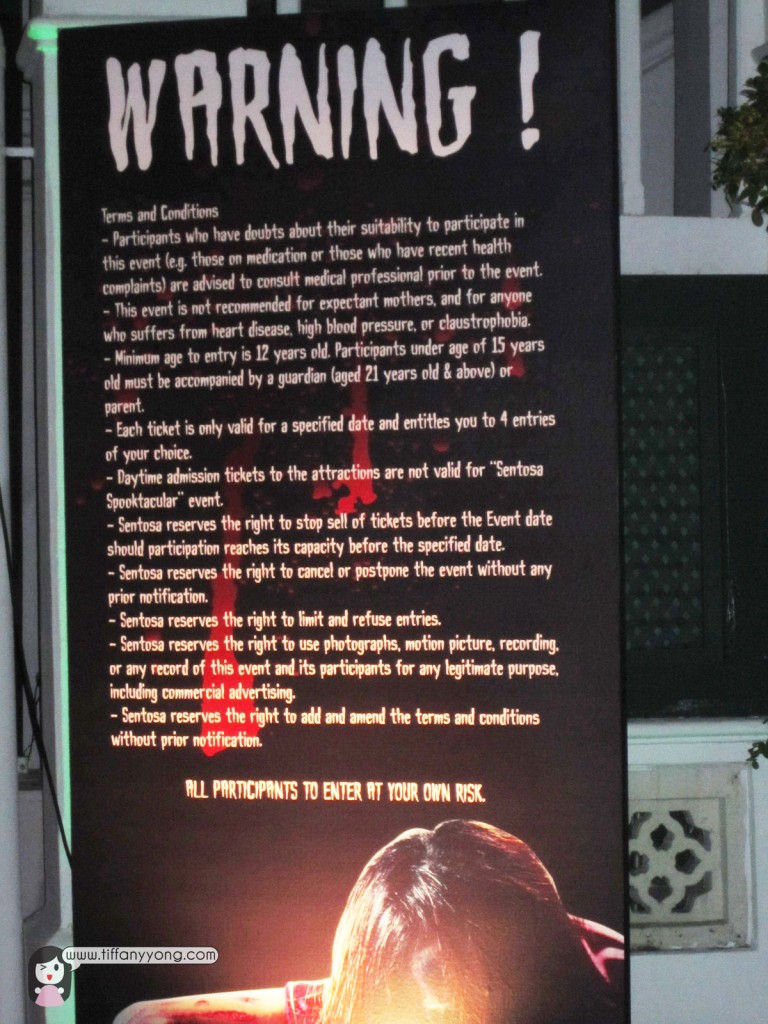 The Story Behind: Back in the 1960s, there was a local village with a Bomoh who was obsessed over finding a cure for her mentally ill husband. She experimented on villagers using black magic and witchcrafts. The nightmare began when both she and the village turned crazy. Do you have the guts to fight off the insanity?
This station managed to scare a few of us (even guys), especially the 'ghost' behind the grilled gates who can appear in front of u so suddenly at the speed of light…
Station 2 Spook Level: 8/10
~~~~~~~~~~~~~~~~~~~~~~~~~~~~~~~~~
Dead or Alive: Wax Museum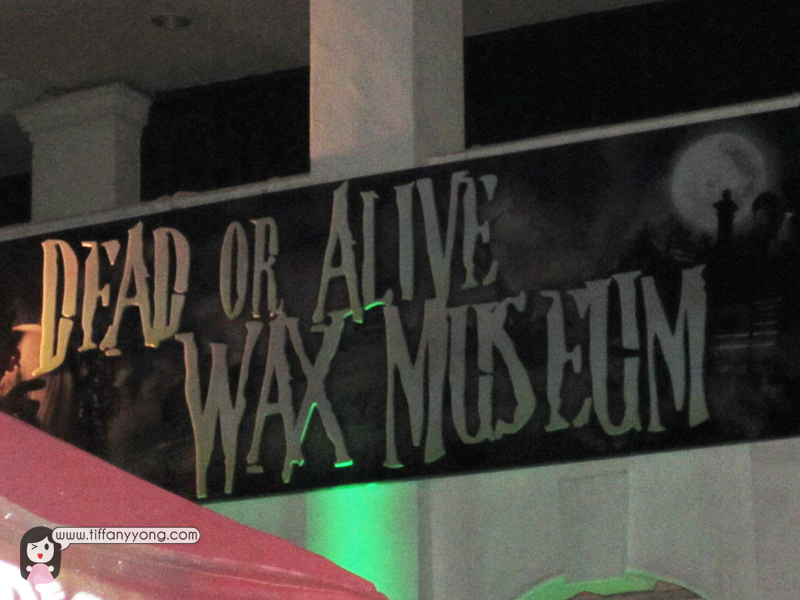 Since the 1950s, there's been a wax museum that's rumoured to be haunted. Inside, a disfigured wax artist is said to be turning people into wax figurines. They say that there is nothing scarier than being waxed alive, but it's up to you to find out. Only if you dare.
We waited more than half an hour to enter the wax museum and everyone was warm and perspiring badly. But luckily, there was a few ghost wandering around entertaining us and taking photos with us.
Station 3 Spook Level: 8/10
~~~~~~~~~~~~~~~~~~~~~~
Tower of (No) Fear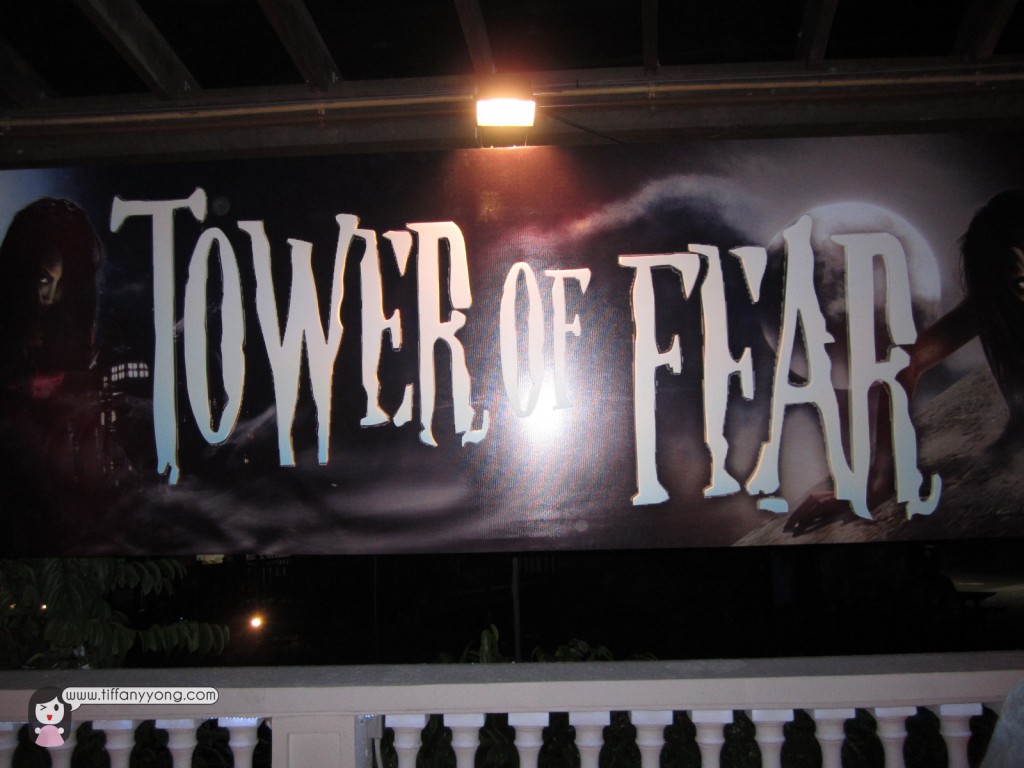 They say that something terrifying is in the air. The higher it gets, the more the horror escalates. Get ready for a truly haunting experience of sight, sound and light!
For those who had taken the Tiger Sky Tower before, this is just the same, with horrow sound effects. It's actually a good cooling ride, especially after standing for so long in the warm night, but scary? Nah… perhaps toddlers may find the sound effects spooky, but for a dare-devil like me? Pui!
Station 4 Spook Level: 0.5/10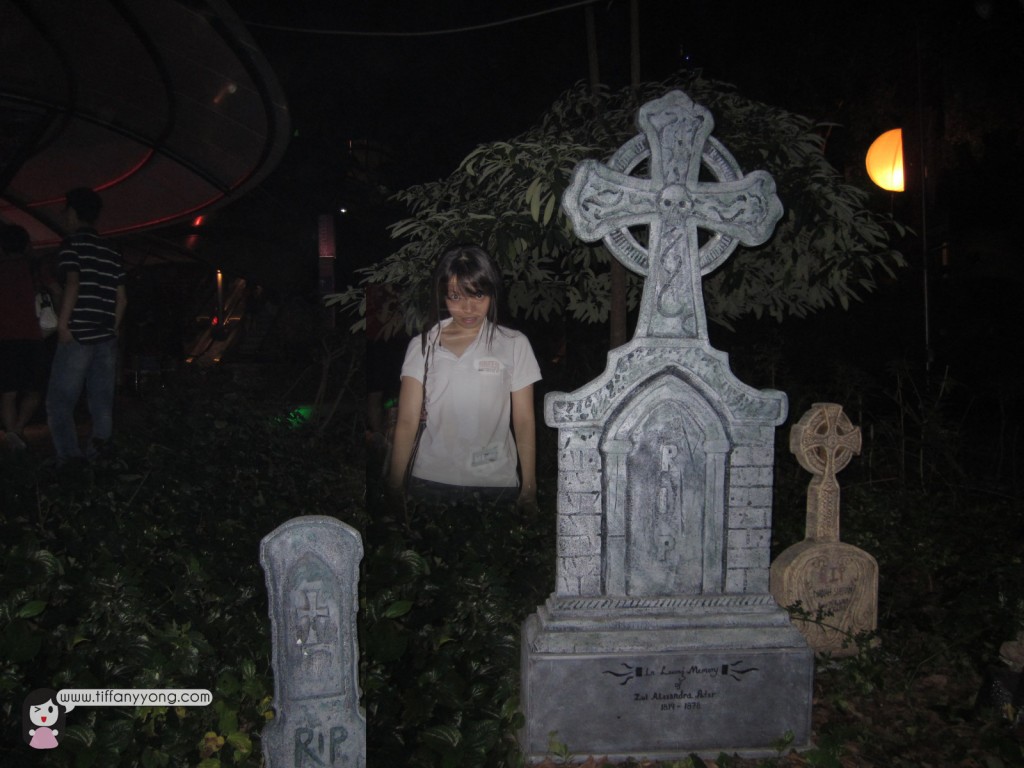 Click here to go to Spooktacular Sentosa Official Facebook Page.
xoxo



*Disclosure:
Event invitation from Sentosa, thanks to omy.sg.
No monetary compensation was received for the review. All opinions are my own.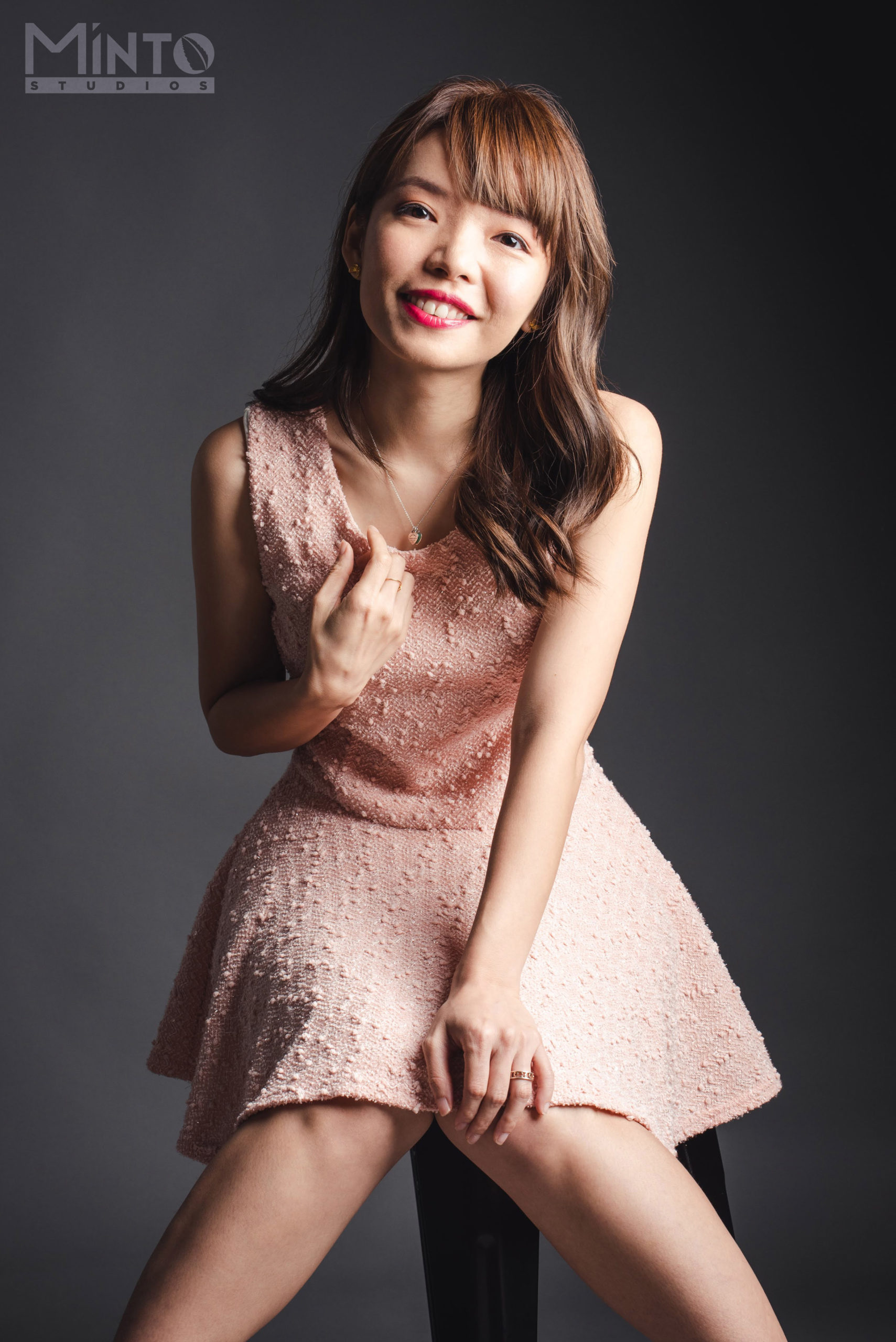 1/2 of #TheEpiphanyDuplet, Tiffany Yong juggles her ABCs – Acting, Blogging and Coaching/Consulting as she is fuelled by passion and drive to succeed.
It is not easy to make a living in Singapore just purely based on Acting, so with Blogging to help her with her online presence, and Coaching kids drama, private tutoring and freelance social media consulting to finance her life, she is currently leading the life most people hope to have: Living the Dream!