Be Acne Free 8: My Ongoing Battle with Acne
Hi everyone, here's a post to update everyone about my ongoing battle with our worst enemy: Acne. It has been more than six months since I've last wrote anything for the "Be Acne Free" Column, and I'm happy to hear feedback from my readers that they have seen an improvement on me from the very first time I started this. Well, I won't say the past six months have been smooth-sailing, as I still do have bad breakouts now and then. There has been quite a few personal emails and comments asking me about my facial/TCM sponsorship etc., so I thought this article will come in handy if you wish to know the improvement!
My six months facial sponsorship with Sylvia Skin Atelier has ended since January 2014, and since then, I've been trying to take care of my skin by using various products and changing my lifestyle. Before I start sharing with you the products I've been using, here's a recap on my skin condition:
Skin Condition Over 7 Months
Note that the progress is based on almost no facials, compared to the previous year where I had one facial almost every week for a few months. I was VERY not used to not having regular facials, and after having regular extractions by Sylvia Skin Atelier, I start to panic every time I have breakouts. However, from the photos above, you can see that the proper maintenance Sylvia Skin Atelier have been providing me (previously) had allowed my skin to improve and by using the products recommended by them, the scars left behind by new pimples are healing faster!
Skincare with Sylvia Skin Atelier
Here's the range of skincare products I got from Sylvia Skin after ending my Exuviance treatment in late December 2013. While Exuviance controls the pimples, suppresses the breakouts, and lighten the scars (with chemical peeling), Institut Esthederm (IE) actually soften the skin, purges the "toxin out" and then speed up recovery. So during my 10 treatment sessions using IE, there were a few bad cases of breakouts initially due to the skin adaptation to the new products. (Remember the suppressing VS purging out?). But after continuous usage of the products and treatments, my skin was back to normal condition, in fact it was softer, more supple and less sensitive by the end of the 10 sessions.
The skincare tips Sylvia taught me helped me a lot, even after the sponsorship ended, in choosing the right products, as well as learning to take care of the skin when there are break out cases.
Institut Esthederm Product Review
After using the above products for 3-6 months (products like cleanser last for only 3 months), I am happy to announce my top two favourite products are the "Deep Pore Cleanser" and "Pure Control Care". Whenever I have pimples/acne that couldn't come out, the Gentle Deep Pore Cleanser (SGD$68) will never fail to bring out the impurities. The cream-like cleanser thickens when I massaged it on dry skin, clinging onto my skin like a (white) mud mask. The deep cleansing emulsion absorbs the impurities deep within the pores under the effect of massage and my acne will either disappear or pop out after the wash.
As for the "Pure Control Care" (SGD$79), it was able to normalizes my skin sebum production and lessen the breakouts. When I apply it in the day (after toner, before sunblock), my skin is less shiny for the whole day, my skin texture improved and complexion is clearer after using it for a few months. The Pure Control Care promotes peeling, thinning of the stratum corneum and eliminates impurities and blackheads. It also helps the skin to regulate its own purity, boosts the skin's vital functions and its cellular activity.
As for the other two products: Calming Cleansing Milk ($62) and Cellular Water Spray (200ml: SGD$79), it calms the skin while removing makeup while the Cellular Water Spray help "reprogramme" our skin cells by providing our skin with freshness, radiance and vitality. For me, I prefer the "Simple Skincare Cleansing Facial Wipes" Sylvia recommended previously as using wipes somehow made me feel like I've cleaned my face more thoroughly!
As for the Cellular Water Spray, I used a bottle of it as my toner and did not manage to see any significant difference. However, I do know of friends with non-acne skin types who rave about the effectiveness of the Cellular Water Spray. So if you don't have the same skin-type as me, it will be better to consult Sylvia before purchasing products! (Check end of post for readers' special)
What I do Bad Face Days Without Facials
Although there has been significant improvement with the use of IE products, I do still have bad face days. These happen when my menses is late, or when I have late nights (All it takes is one late night for my worst friend to appear).
Han Dian TCM: My alternative treatment
Confession: I went back to Dr Chung when I start having super duper big acne due to my late menses! Dr Chung has her clinic moved to People's Park Complex and offer more services now! If you are wondering how acupuncture works on my menses and acne, you can refer to my past blog post about the treatments. But basically, the acupuncture reduces the swelling and regulates my menses, as well as my constipation problem! I also tried out the new Anion Health Care Machine (负离子养生仪).
The Negative Ion Treatment uses the Anion Health Care Machine uses a high-pressure and low current high-voltage electrostatic field to purify the blood, regulating our blood acid-alkaline balance, as well as improving our cells, metabolism, and tissue recovery. There was practically no feeling, to me, it was just a padding placed on my stomach while I take a nap. As for the effectiveness, from what I read, this is like drinking alkaline water, something I need to do regularly, but I've only done the treatment for 3 times. But it is a good alternative for people who are scared of pain! (I did acupunture and then the Negative Ion treatment).
P.S. I heard from Dr Chung that there were readers who went to her after reading my blogpost (they had bad acne like me!) and experience tremendous improvement! Although I'm not allowed to post any of the photos here, it is still great news to see the changes! If you hope to see the photos, just visit the clinic for the free consultation and Dr Chung will be happy to share with you!.
Samples Saving My Skin: Vanity Trove x Vichy
Sponsored services aside, I thought I will share my experience about samples. I used to be skeptical about receiving and using samples, as I always thought samples will never be enough to tell whether the products are good or not. I was very wrong! Samples are actually the best way to save money and tell you whether the products are suitable for you or not!

It was through the samples that I find out the effectiveness of Vichy. I took some of the many samples I've received from Vanity Trove with me on my trip to Malaysia, Vichy Normaderm Deep Cleansing Purifying Gel being one of the few brands. My mentality was only to use up the samples and for convenience, not having to bring full size bottles with me. I had a case of terrible breakout during the trip due to the diet + hot sun + late nights, and the purifying gel actually helped calm my acne and they disappeared after 1.5 days! The cleansing gel is rich in Salicylic acid and Totarol for cleansing action and in Eperuline for anti-irritating action.
Well, although I am recommending the Vichy product, I would have never discovered the product if not for Vanity Trove (VT). It is actually a great concept to try out the product samples before investing large sum of money on the wrong products. In case you are new to the Vanity Trove, it is a monthly trove of skincare, cosmetics, beauty goodies delivered to your doorstep with just SGD$25. There is the Surprise Box, where there will be 7 random (surprise) products for you to experiment. Besides that, there is also the customize-able Vanity Trove Box. By filling in your beauty profile, VT will display a long list of items optimized for you and you can select 6 to try out!
Changing My Lifestyle with Zesty Kickz
Beauty products and treatments aside, I guess everyone knows that changing our lifestyle and making it healthier is the most natural and permanent way to achieve better skin. But of course, expensive gym membership and the lack of perseverance makes it difficult for many people to adapt to a healthy lifestyle properly. For me, I hate to be tied down by gym memberships and packages. I got to know Vince from Zesty Kickz from Shixin, who offers flexible and affordable training programs (mainly for ladies!).

Besides Zumba, Zesty Kickz also offers Ladies Kickboxing, Shape N Tone classes. I won't talk much about Zumba and Kickboxing since the name of the classes says-it-all. Shape N Tone is a 30 minute intensive circuit training class for ladies who want to tone up and let out their stress. Compared to personal trainings sessions which I've attended in the past, I prefer Shape N Tone where I get to carry out various exercises (it's different every lesson) together with a group of other ladies.
Why so? Because I don't feel stressed out with a trainer staring down at me all the time, and I am not the only one "suffering"! It is really fun to work out with a group of people, knowing that all of us are in it together. Moreover, we do each exercise for only 1 minute (3 sets each), and by the end of the lesson, everyone's panting and perspiring together (*plays HSM "We're All In This Together" song please :P).
Above is the promotion Zesty Kickz is offering my readers, and if you wish to come for free trial lesson, I can bring one person with me everytime, I go for lessons every Monday (Shape N Tone 6.45pm + Kickboxing 7.15pm), Wednesday (Shape N Tone 6pm + Kickboxing 6.30pm + Zumba 7.30pm) and Saturday (Shape N Tone 12.15pm). If you are interested to join me and try out the lesson, feel free to leave a comment below with a working email so that I can contact you!
What Outcome?
After working out with Zesty Kickz for more than 2 months, besides a more toned thighs, my metabolism rate is higher, I don't get sick that easily, and my period is more regular (despite my regular drinking of bubble tea!).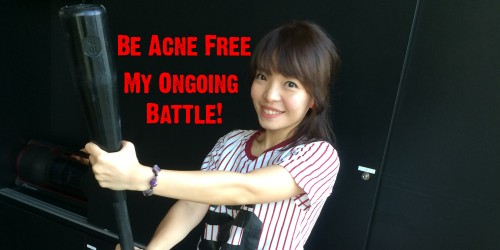 Hope this post helps everyone! I've provided the list of addresses and contacts of the trusted companies whom I had been working with for your easy reference! If you hope to learn about my past experiences with these partners, do refer to my "Be Acne-Free" Column!
List of *Promotions* and Their Locations:
1. Sylvia Skin Atelier
Address: 131 East Coast Road, #04-01, Singapore 428816
Contact: 6344 7333
Email: enquiries@sylviaskinatelier.com
Website: http://www.sylviaskinatelier.com/
Facebook: https://www.facebook.com/sylviaskinatelier
Promotion: Quote "Tiffany Yong" to receive free consultation + Buy 1 Treatment, Get 1 Treatment Free
2. Han Dian TCM (汉典中医)
Address: 2 Havelock Road, #03-16, Havelock2, Singapore 059763
Contact: 6554 2048
Email: handiantcm@hotmail.com
Website: http://www.handiantcm.com/
Facebook: https://www.facebook.com/handiantcm?fref=ts
Promotion: Quote "Tiffany Yong" to receive free consultation
Price list: English | Chinese
3. Vanity Trove
Website: http://www.vanitytrove.com/sg
Promotion: How do you #rejuvenate for a healthier you?
Post here and WIN an exclusive invitation to a closed door evening event by #TruLife on Aug 28 (Thu) and be pampered with a massage treatment at the luxurious Willow Stream Spa (Contest ends 15th Aug!)
4. A-Guard (Alkaline Water)
Address: 190 Woodlands Industrial Park E5, Woodlands Bizhub #05-07, Singapore 757516
Contact: +65 6291 1690
Email: info@a-guard.com.sg
Website: http://www.a-guard.com.sg/
Facebook: https://www.facebook.com/AGuard.GoodWater?fref=ts
Promotion: Key in TIFF to receive 10% off the price stated below.
1 stick: $58 | 2 sticks: $98 ($49 per stick) | 3 sticks: $118 ($39.40 per stick)
Get $88 off for Good-Water Alkaline Machine (U.P $1388) with discount code: TIFF
5. Zesty Kickz
Address: 181 Orchard Road Orchard Central #05-31, Singapore 238896
Contact: 9800 5009
Email: info@zestykickz.com
Website: http://www.zestykickz.com
Facebook: https://www.facebook.com/zestykickz
Promotion: Quote "Tiffany Yong" to receive the following promotion:
Unlimited Fitness Class @ $100/month
Ladies Kickboxing* x 8 sessions @ $160
Zumba and/or Shape N Tone* x 11 sessions @ $120
*Package to be completed within a year.
xoxo



*Disclosure: No monetary compensation was received for the article. Please be rest assured that even though the products and services were sponsored, it does not have any bearing on the content of this post. Opinions stated are genuine and honest. Also note that all sources, information, content, links are valid to change at any time.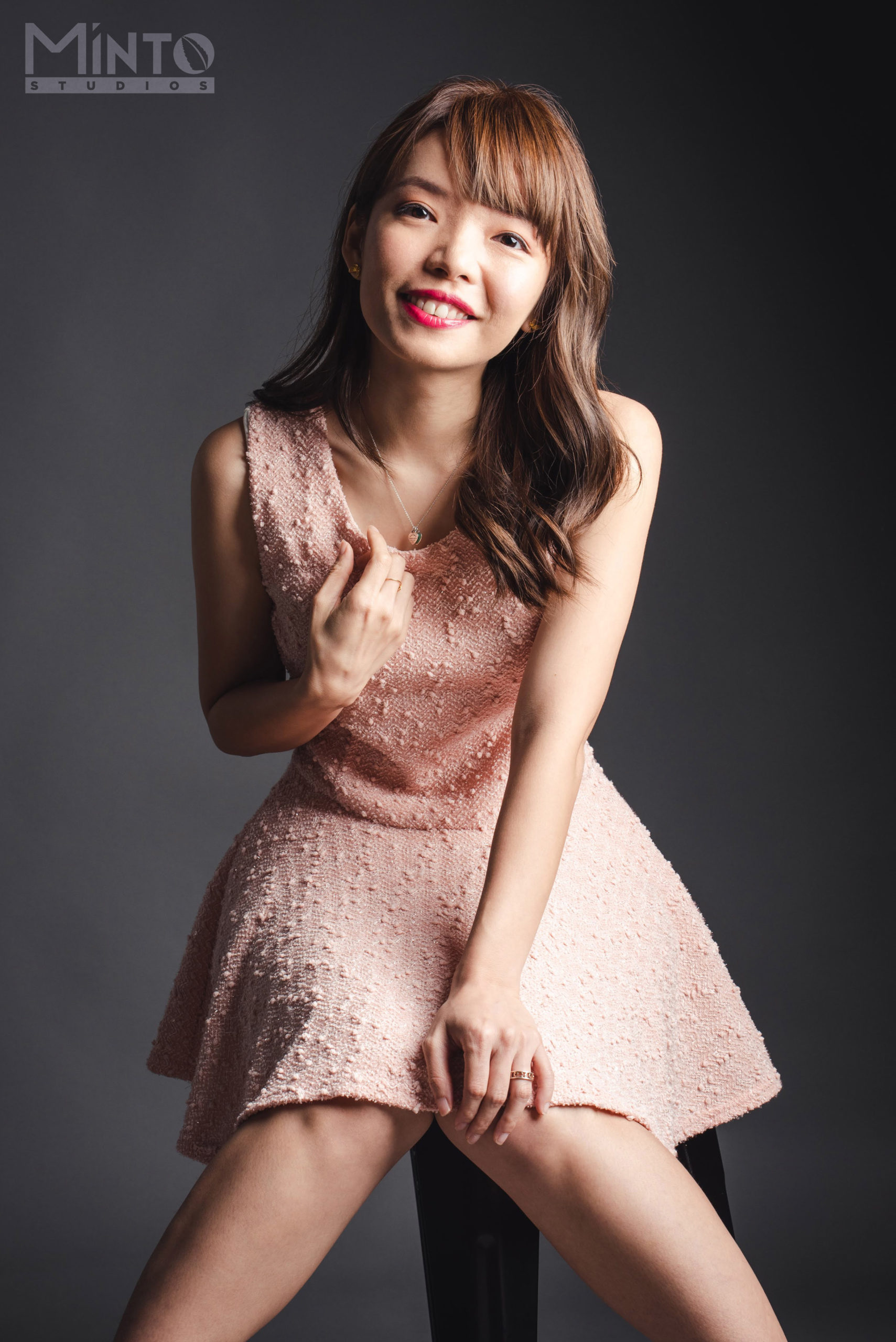 1/2 of #TheEpiphanyDuplet, Tiffany Yong juggles her ABCs – Acting, Blogging and Coaching/Consulting as she is fuelled by passion and drive to succeed.
It is not easy to make a living in Singapore just purely based on Acting, so with Blogging to help her with her online presence, and Coaching kids drama, private tutoring and freelance social media consulting to finance her life, she is currently leading the life most people hope to have: Living the Dream!