That Demon Within 魔警 Movie Review | by tiffanyyong.com
Recommended Audience: Fans of Daniel Wu, Nick Cheung and Thriller/Action movie fans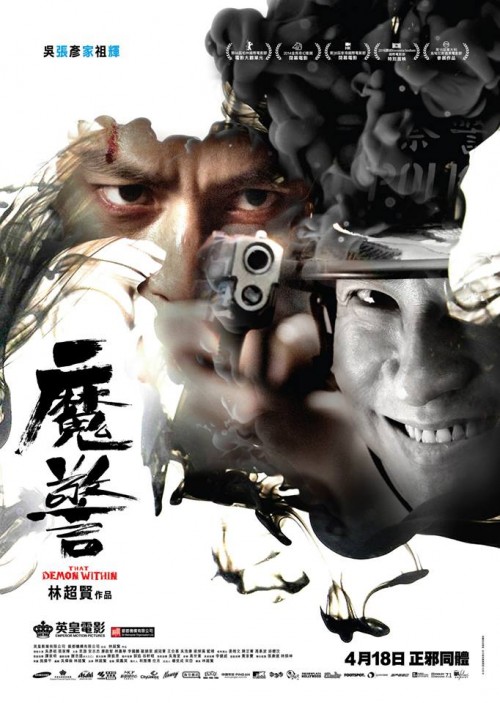 That Demon Within 魔警 Synopsis
In Nick CHEUNG's fourth outing with director LAM he plays a gang leader whose life is saved by taciturn and dutiful cop Daniel WU. But Cheung continues on his violent crime spree causing a guilt-ridden Wu to devise an outlandish scheme that will cause the gang to implode.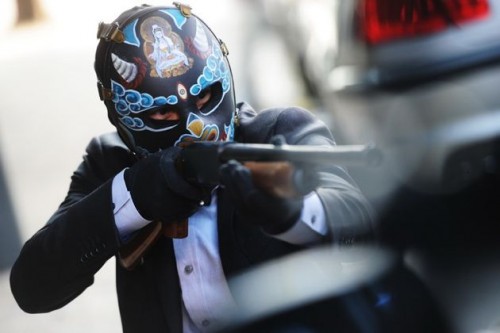 Wu's obsession threatens his sanity, and crimes he commits in the name of justice begins to snowball… Can the demon within be kept there?
That Demon Within 魔警 Viewer Rating: 3.5/5 ***
That Demon Within 魔警 Movie Review:
I caught this movie in Johor, Malaysia together with a group of friends simply because we wanted to avoid the weekend crowd at the customs and I've watched almost all the nice blockbusters around. It was screened in Cantonese, with 3 language subtitles. I thought That Demon Within 魔警 was pretty good, but some of my friends did not like it. Well, it ain't perfect, but at least it's worth the money and time spent (for me).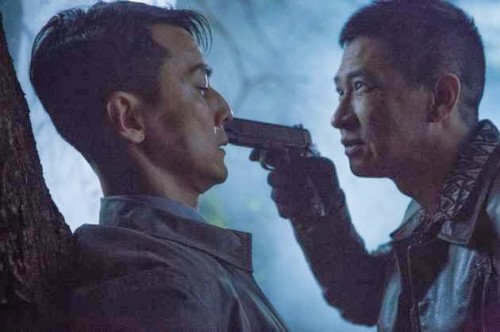 Daniel Wu and Nick Cheung
Dave Wong (Daniel Wu) is a Good Cop with a demon in him, while Nick Cheung plays the role of the Good Cop and the "demon" (Well, I'm trying not to spoil the film here). Although they are both the leads, there were little direct interaction between Daniel Wu and Nick Cheung, yet their characters are closely linked by an unknown past. Short flashbacks left me wondering what exactly the problem is, and who's who. A friend commented how "bad" Daniel Wu, aka that Chinese dude that acts in movies, looked in this movie. Well, I guess Daniel Wu managed to achieve what he wanted, losing so much weight for this film.
Nick Cheung, as always, solid in his acting, was able to turn from bad to worse and worst to good all in a flash, although, I'm glad how these were always cut short to keep the story in suspense. Whereas for Daniel Wu, he is no longer the pretty boy from one of my favourite Hong Kong comedy "Love Undercover" 新紮師妹 but one with mature acting skills.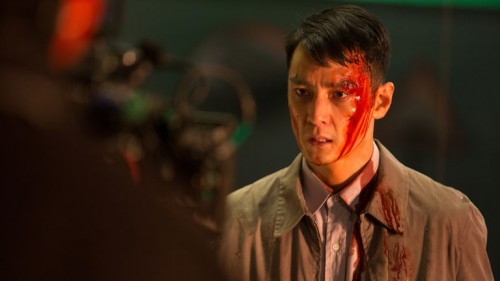 Many might find the film bizarre, but for me, there was a sense Déjà vu. Just some time back when I was hosting a travelling show in Malaysia, one of the crew members shared with me his experience of breaking down due to stress and how he went berserk and did stuff to harm himself. And all these, seemed to come alive in front of me in That Demon Within 魔警.
Cinematography
That demon within used quite a number of visual tricks and lens effect to represent the character's emotional and psychological condition. I particularly like the part where Dave (Daniel Wu) received the bad news while driving and the lens did a 360 degree turn, showing the audience visually how the character's world had seemingly turn upside down. It was a simple yet effective representation.
The film was of course, not perfect, some visuals were too in-your-face (like using red lenses to represent anger) and overused. This film may strike a chord with audience who had experienced or had friends who had breakdowns or depression. If not, you might just think it's another over-the-top film like some of my friends.
Do You Know?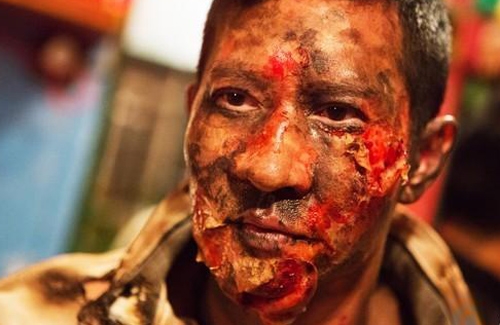 Nick Cheung 張家輝 insisted on filming all of his scenes himself, including the burning scenes, refusing a stunt double for faraway shots in which his character is wearing a mask. He explained, "Everyone is different, from your posture to your gun-shooting technique to your character's murderous aura."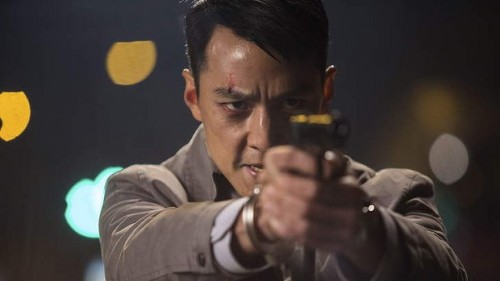 Daniel Wu (吳彥祖) revealed in an interview that he suffered from insomnia, had difficulty eating, neglected his wife, and lost almost 40 pounds during the two months of filming for director Dante Lam's (林超賢) crime film That Demon Within 魔警.
Behind The Scenes and Interviews
Videos are in Cantonese
Do check out Daniel Wu's Facebook Page and Nick Cheung's Facebook Page for their latest news!
That Demon Within 魔警 is out in cinemas on 18 April 2014.
xoxo



Facebook | Instagram | Twitter
*Disclosure: No monetary compensation was received for the movie review.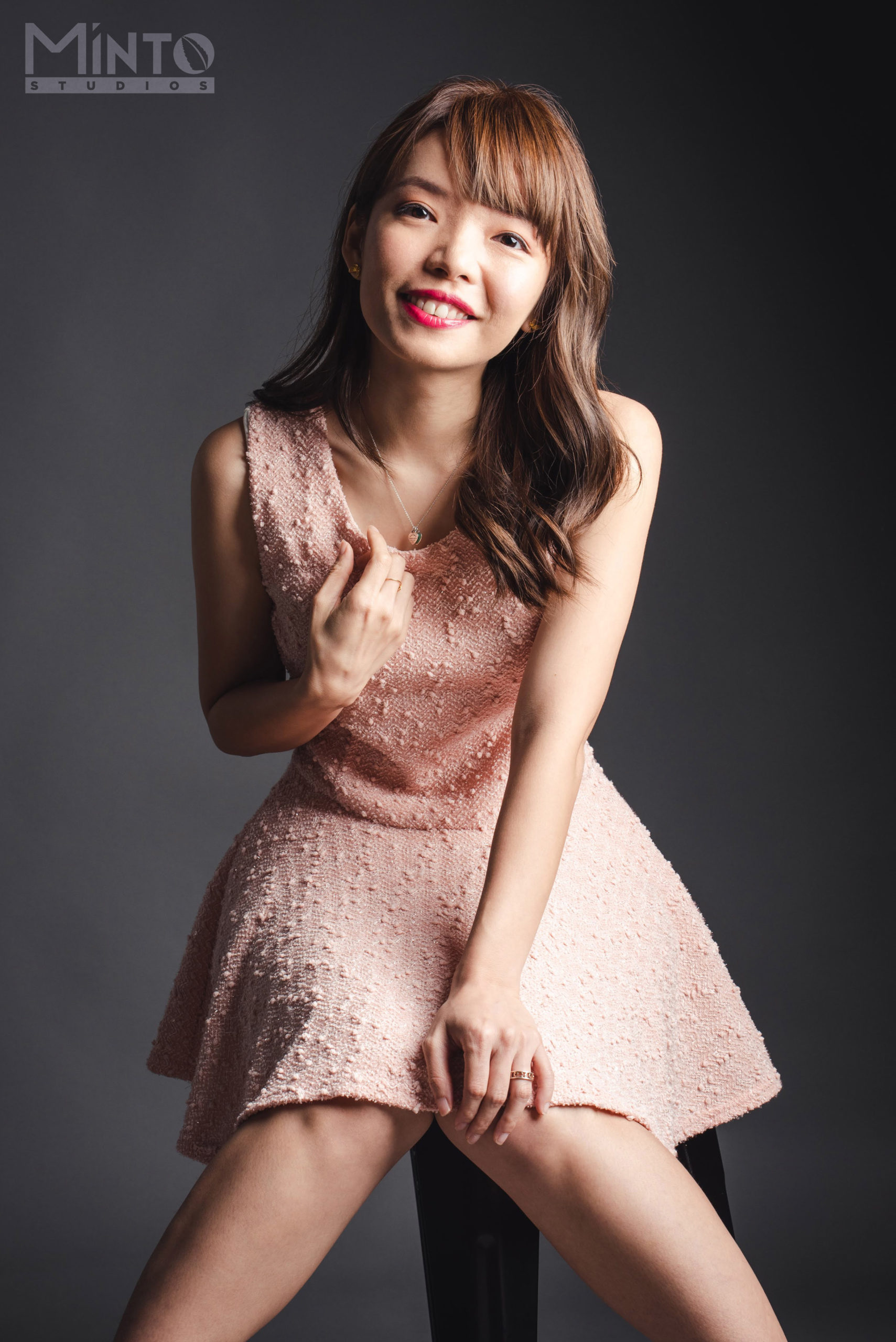 1/2 of #TheEpiphanyDuplet, Tiffany Yong juggles her ABCs – Acting, Blogging and Coaching/Consulting as she is fuelled by passion and drive to succeed.
It is not easy to make a living in Singapore just purely based on Acting, so with Blogging to help her with her online presence, and Coaching kids drama, private tutoring and freelance social media consulting to finance her life, she is currently leading the life most people hope to have: Living the Dream!