LET THE BULLETS FLY (让子弹飞) | By tiffanyyong.com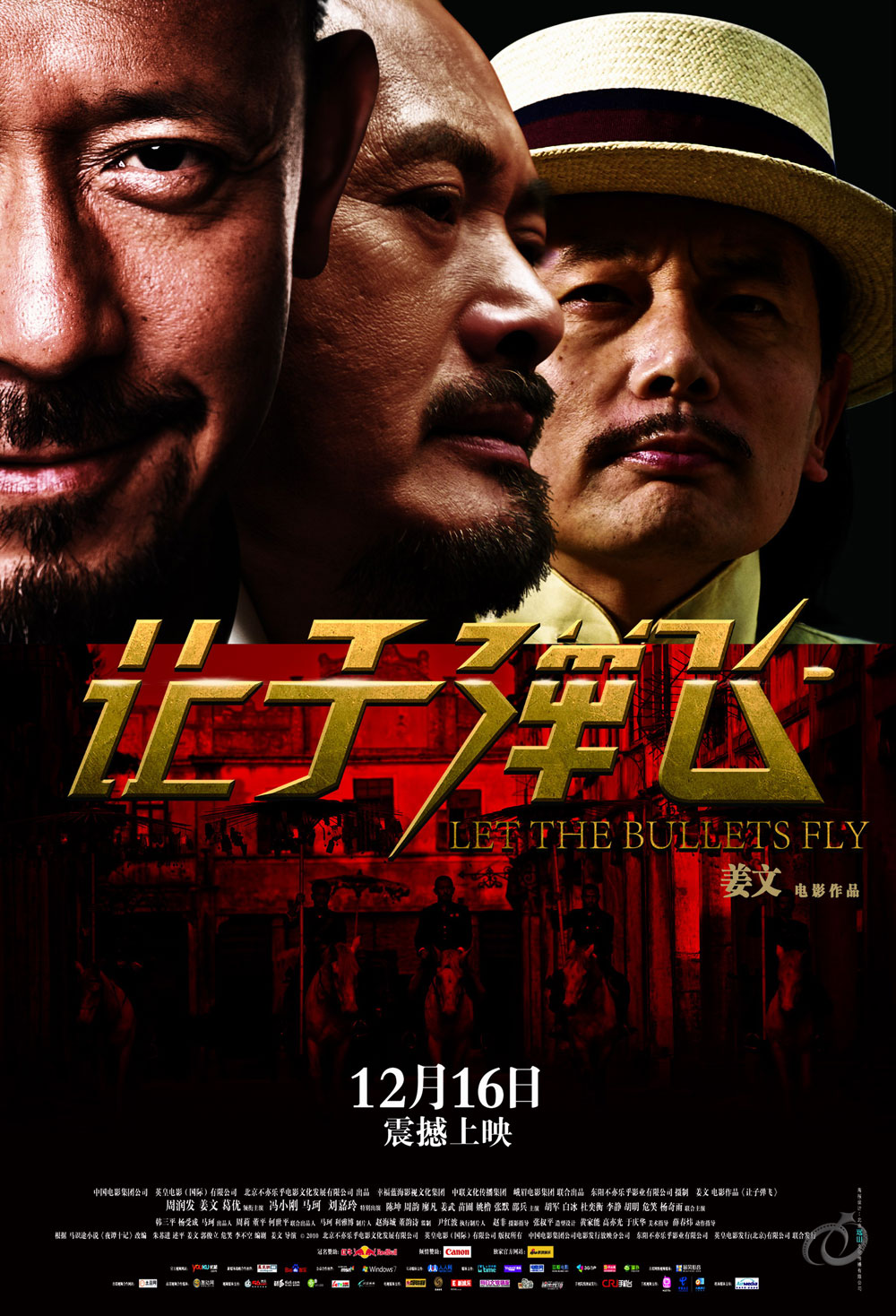 Release Date: 31st March 2011
Language: Mandarin
Genre: Action
Director: Jiang Wen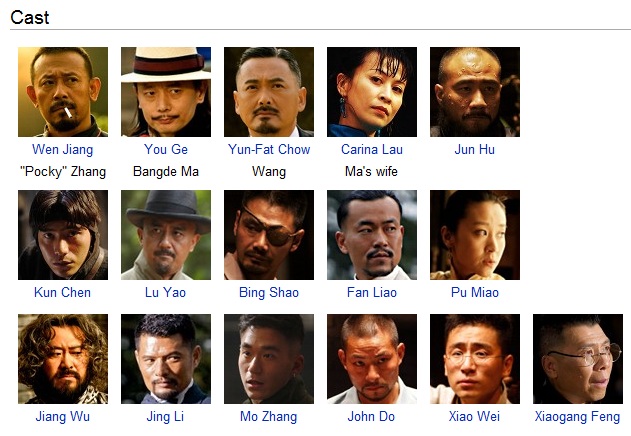 Let the Bullets Fly Synopsis:
Set in China during the warring 1920s, the bandit Pocky Zhang (Jiang Wen) enters the remote Goose Town pretending to be their newly installed governor. Zhang is accompanied by Tang (Ge You). Zhang's aim at this position is opposed by local mobster Huang (Chow Yun Fat) who lives in his fortified citadel overlooking the town. While Tang is aware of Huang's previous financial arrangement with the town's former governor, Zhang is not interested in sharing his wealth with a crook he finds to be as unworthy as himself.
Viewer rating: **** (4/5)
Let The Bullets Fly Movie Review:
With an odd title, and unfamiliar cast (besides Chow Yun Fatt and Carina Lau), this movie is surprisingly good, especially to audience who had learnt about the history of China. The satires, the criticism, the clever use of words presenting the audience the cycle of revolt, new governance, prosperity, decay,  turmoil, revolt and finally the setting up of another government in China are shown in the film where the characters, living between the period of the corrupted past and advanced future. The use of English in the film, reminds me slightly of the culture in Singapore too…
On the other hand, with plenty of blood and gory, the film also showed how killing and murder is a norm in the past, and this slightly disgusted me by how worthless human life is…
Jiang Wen, the director whose work was often banned or censored by China, managed to bypass the censors this time and this movie became an instant hit and breaking ticket box records along the way. Some people immediately interpreted the movie as a political satire which reflected the current state of society in China. Cinemas in China were forced to scale down its advertising and number of shows after the authorities decided to intervene due to its unexpected popularity.
Click here to go to the official site.
xoxo



*Disclosure:
Event invitation from omy.sg.
No monetary compensation was received for the movie review.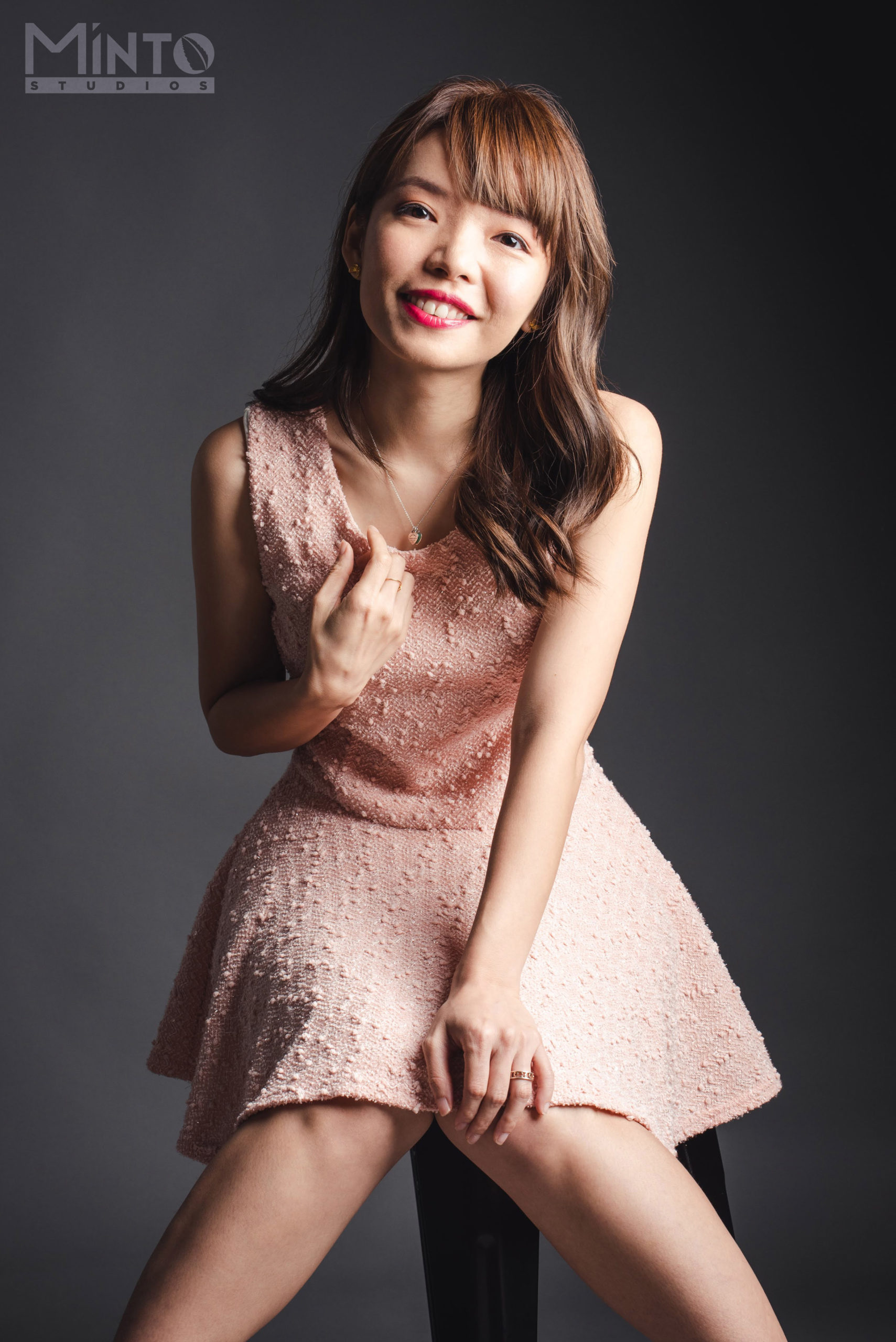 1/2 of #TheEpiphanyDuplet, Tiffany Yong juggles her ABCs – Acting, Blogging and Coaching/Consulting as she is fuelled by passion and drive to succeed.
It is not easy to make a living in Singapore just purely based on Acting, so with Blogging to help her with her online presence, and Coaching kids drama, private tutoring and freelance social media consulting to finance her life, she is currently leading the life most people hope to have: Living the Dream!