Artemis Grill Review: Celebrating Christmas with Two or More
Recommended for: 2+ | Company meals, Couples
The supposed date for 2 went a little beyond at the very last moment when we reached Artemis Grill, a sky-high dining concept in Singapore offering Mediterranean-inspired flavours to try out their new Christmas and New Year's Eve menu with tantalising new ingredients and flavours to match.

As there are some changes in the Christmas menu, we were recommended some of the more popular dishes from the Early Winter menu designed by Executive Chef Oliver Hyde. So here's some reasons from the Epiphany Duplet why you should celebrate Christmas, or in fact, any festivals or special occasions at Artemis Grill.
1. Fancy Meal For The Special Occasion at Artemis Grill
We left the order recommendation to the server. We were first served home-made bread and it was so good that I can have just this as snack all day long. First bite in gave me a delightful surprise. I wasn't expecting it to be as crispy as it was.

More than that, the fragrance, especially when dipped into the Dukkah moroccan spice and oil,  is definitely something to write home about.
Starters
KING CRAB & CORN SOUP: Chilled Corn Gazpacho, Jalapeño, Cucumber, Manchego $32

alt="Artemis Corn Soup" width="640″ height="427″ />The texture of the chilled soup is strangely comforting, with the occasional tang of spice fragrance. The crunchy bits also provides an interesting break in rhythm. I'm happy to be able to find a soup that I like better than mushroom soup.
BURRATA & LEEKS: Braised Leeks, Caper Berries, Lemon & Shallot Vinaigrette, Bread Crumbs $24

Leeks are very much an acquired taste. I thought I wouldn't like it, but the braised leeks here pretty solid. Accompanied with the zesty vinaigrette and crispy crumbs, the fish and leek is definitely recommended for fish lovers.
BAY SCALLOPS: Charred Eggplant Puree, Preserved Lemon, 'Nduja Sauce $35

You can't go wrong with these fresh, juicy scallops. It's a little on the pricier side, and I would love to have a bit more of the spicy 'Nduja (pronounced [ˈnduːja]) sauce aka spiced pork salumi from Italy, but the sweetness of the scallop was good enough to make you forget about everything else.
CHICKPEA "FRIES": Romesco, Almond, Curry Leaf $14
SICILIAN TOMATOES: Spicy Harissa Dressing, Avocado, Feta, Basil $16

These are 2 separate dishes and I will definitely return for these. The chickpea "fries" has a very interesting mouth feel, that's the first thing i noticed. It is unlike anything i had eaten before. I would recommend everyone to try it at least once. I thought it was smart for Artemis to serve these 2 dishes together, because the Sicilian Tomatoes with Avocado is extremely refreshing and delicious.
Main Courses
AMELIA PARK RACK OF LAMB: Black Olive Tapenade, Onion Jam, Garlic Shoots, Lamb & Anchovy Jus $62

Peps loved lamb, and probably eat too much of it. And when it comes to the fragrance that is unique to lambs, he love how Artemis' Amelia Park Rack of Lamb was so unabashedly heavy. Just the way he like it. And also, it has a fat percentage just enough for a fat lover like himself, while not being overly so that it gets sickening.
STOCKYARD BEEF 'TOMAHAWK' 1.1kg: Chimichurri And Violet Mustard, Chick Pea Fries & Sicilian Tomatoes $165

The tenderness and juiciness of this is out of the world. We got it at medium rare at the server's recommendation, after eating it, we can vouch that he definitely knows what he is talking about. I'm not much of a beef person, but Peps and the boys loved the beef. Pair it with the sauces (I enjoyed the meat with just salt) and enjoy the freshness of the meat.
2. For the Sweet Sweet $16 Dessert
All desserts are priced at sweet 16. This is a pretty good deal for dessert lovers. Who says we can't go for Artemis just for the dessert? We got to try out 3 out of 6 dishes, and here's our verdict.
TONKA BEAN MOUSSE

This is a fancy dessert, with White Chocolate Shell, Almond Shortbread and Red Berry Sorbet, it's sweet and refreshing. Definitely a ladies' favourite.
PISTACHIO SPONGE CAKE

Accompanied with Poached Pear, Cream Cheese and Yoghurt Ice Cream, the Pistachio sponge cake reminded us of the 'Carrot cake'. If you are not a 'carrot' cake or sponge cake person, this might not be to your liking. I paired it with a slice of pear and a dollop of cream cheese, it was a good match.
APPLE TARTE TATIN

This was highly recommended by Artemis' server and I gotta say, he's absolutely right. This is the best Apple Tart I have every tasted. The Pink Lady Apple was warm and juicy, paired with Salted Vanilla Ice Cream, we finished this dish within seconds.
True to its reputation for unforgettable dining experiences, Artemis is offering diners fabulous new dishes for the festive season. For the month of December, Executive Chef Oliver Hyde has created festive specials such as the Whole Grilled John Dory, with Red Wine, Beurre Blanc, Fennel & Seaweed Salad ($128), or the Stuffed Rabbit Saddle with Wilde Mushrooms, Candied Chestnuts and Armagnac Jus ($120), both of which are perfect for 2 to 4 guests to share for dinner.
3. For the Panoramic View at Artemis Grill & Sky Lounge
Artemis Grill & Sky Lounge is a contemporary Mediterranean-inspired rooftop restaurant in Singapore's CBD, using fresh, organic and sustainable produce synonymous with the flavours of coastal Spain, Southern France, Italy and Greece. The panoramic views of the iconic Singapore skyline keeps the diners calm and relaxed even without alcohol. The view alone will make your partners happy!

Artemis's signature wood-fired meat and seafood dishes are enjoyed 40-floors above ground atop the CapitaGreen building on the corner of Cecil and Cross Streets overlooking the Marina Bay cityscape.
For last minute Christmas gift ideas, dining vouchers are also available for customisable amounts. Check out my past Christmas dining suggestions here!
Where is Artemis Grill & Sky Lounge?
Level 40, 138 Market Street, Singapore 048946
Nearest MRT is Raffles Place
Opening Hours: Monday to Friday – 11.30am until late | Saturday – 6.00pm until late | Sunday – Closed
Festive Timings: Christmas Eve – 11.30am until late | Christmas Day – closed | New Years Eve – 11.30am until late
Cost: **** | Food: Western, Dessert, Beverages ** | Location/Convenience: *** | Purchase: Online, Walk-in | Ambience: **** | Photo-worthy Food: ✓
For more information: Visit Artemis Grill & Skylounge Website | Facebook Page
xoxo



Facebook | Instagram | Twitter | YouTube

Disclaimer: Please be rest assured that even though the products and services were sponsored, it does not have any bearing on the content of this post. Opinions stated are genuine and honest. Also note that all sources, information, content, links are valid to change at any time.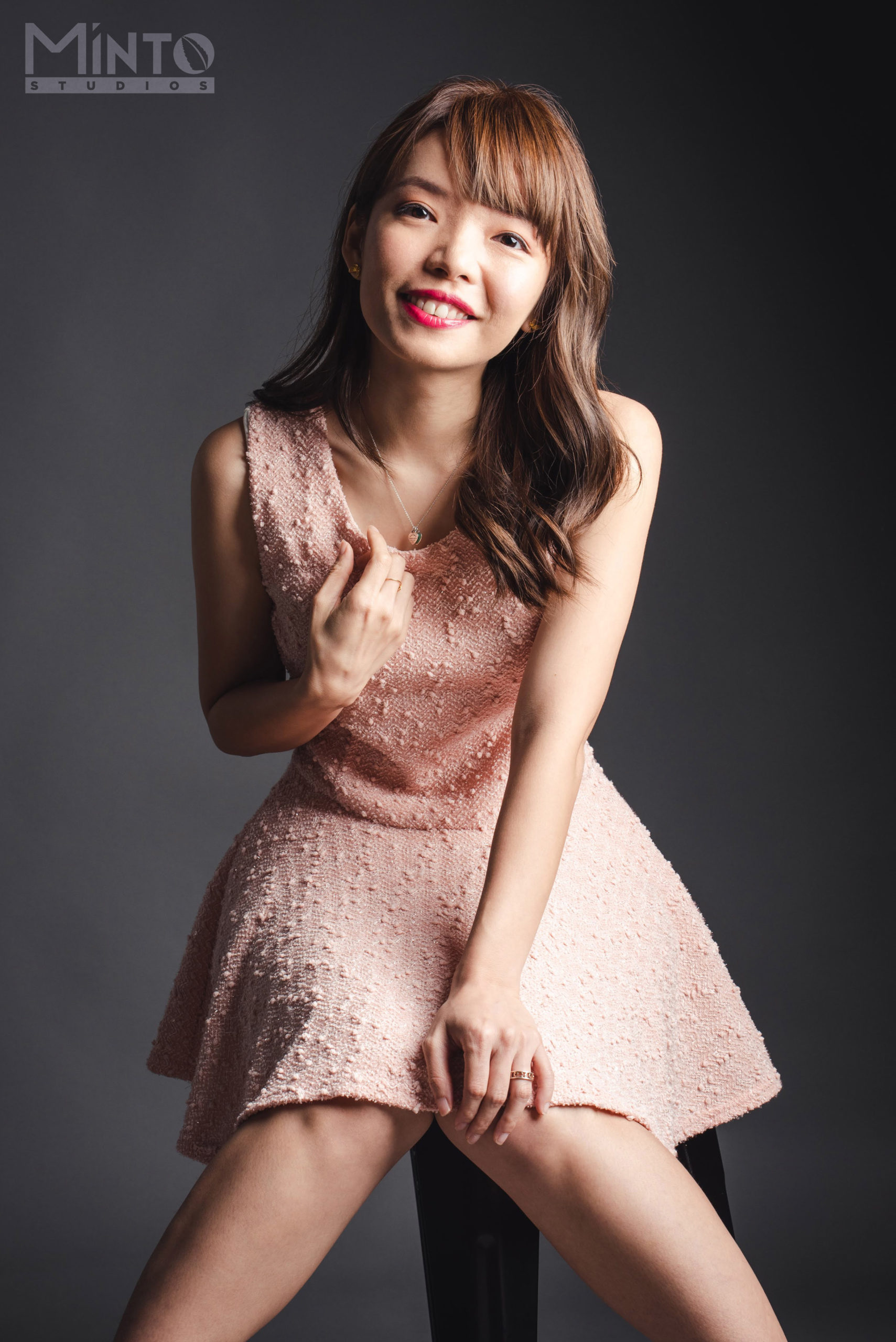 1/2 of #TheEpiphanyDuplet, Tiffany Yong juggles her ABCs – Acting, Blogging and Coaching/Consulting as she is fuelled by passion and drive to succeed.
It is not easy to make a living in Singapore just purely based on Acting, so with Blogging to help her with her online presence, and Coaching kids drama, private tutoring and freelance social media consulting to finance her life, she is currently leading the life most people hope to have: Living the Dream!