Fantastic Beasts: The Crimes Of Grindelwald Movie Review | by tiffanyyong.com
Recommended Audience: Fans of Eddie Redmayne, Katherine Waterston, Dan Fogler, Alison Sudol, Ezra Miller, Jude Law, Johnny Depp, David Yates, Claudia Kim (김수현) and Harry Potter movie fans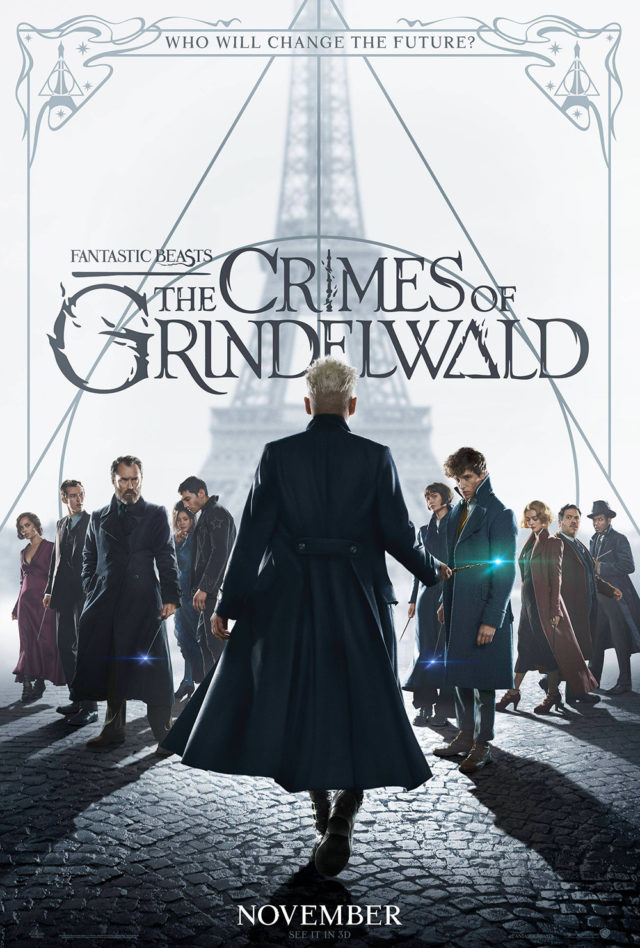 Fantastic Beasts: The Crimes Of Grindelwald Movie Synopsis
At the end of the first film, the powerful Dark wizard Gellert Grindelwald (Johnny Depp) was captured by MACUSA (Magical Congress of the United States of America), with the help of Newt Scamander (Eddie Redmayne). But, making good on his threat, Grindelwald escaped custody and has set about gathering followers, most unsuspecting of his true agenda: to raise pure-blood wizards up to rule over all non-magical beings.
In an effort to thwart Grindelwald's plans, Albus Dumbledore (Jude Law) enlists his former student Newt Scamander, who agrees to help, unaware of the dangers that lie ahead. Lines are drawn as love and loyalty are tested, even among the truest friends and family, in an increasingly divided wizarding world.
Fantastic Beasts: The Crimes Of Grindelwald Viewer Rating: 3/5 ***
Fantastic Beasts: The Crimes Of Grindelwald Movie Review:
I didn't review the first Fantastic Beasts And Where To Find Them film despite having caught the film when they were out with Peps. One reason was, I dozed off in the middle of all the special effects. Second, I didn't want to do the nay-saying amidst all the raving reviews. Don't get me wrong, I'm an absolute fan of the Harry Potter world. I read the 7 books more than 10 times each, and the HP world felt like a place I could escape to whenever I'm feeling depressed about the reality around me. My conclusion after watching these 2 films, was the same. I would love the two films if I was reading them as books. The amount of details JK Rowling put into each character and beasts were amazing.
It would also be wonderful if the Harry Potter series were actually produced with such details. Hence, I derived the main problem of the movie. Without knowing the story prior to watching the film (like Harry Potter), I found it taxing to follow New Scamander in his fantastic journey. There were so many details to see, and the overwhelming amount of CGI bores me after a while. However, the charming cast managed to salvage the whole film. Eddie Redmayne nailed the role of Newt Scamander, same for Katherine Waterston as Tina, but their relationship progressed slower than Harry Potter's and Cho Chang + Ginny Weasley.

Erza Miller stole the scene in the first film with his ugly hairstyle and intense character, so we were all looking forward to see what he had got in The Crimes of Grindelwald. The amount of screen-time, or should I say story-time, he has gotten was a tad disappointing. I see Credence Barebone's desperate search for his family and identity, but Nagini, as his new side-kick pretty much stole the limelight, and I've got to admit, it's all because of the Harry Potter series. Claudia Kim's performance was underrated, and I wish she had deeper characterization. I know it's all for suspense, and this made me can't wait to see her in the next film.

I'm not going to talk about young Dumbledore's and old Dumbledore's vastly difference in their sense of fashion. Because Jude Law had that little twinkle in the eye that old Dumbledore (Richard Harris) had. The relationship between Grindelwald and Dumbledore was as vague as it could be, so while I don't exactly like Johnny Depp personally, I enjoyed the Hitler-like depiction of the powerful wizard, Grindelwald, with credits to JK Rowling. He used the pretence of "For Greater Good", and a charming speaker who could talk people into joining him (think MLM) is scarier than the outrightly feared he-who-must-not-be-named who had never tried to come across as good.
I could see the brotherly resemblance in Callum Turner's rendition of Theseus, Newt's older brother, but my favourite character was Zoe Kravitz's Leta Lestrange. I nearly forgot that she was in Divergent Movie, and having the preconception that a Lestrange will definitely mean bad news, the mysterious character surprised me more than once with her secretive childhood, as well as her friendship with Newt.  who effectively plays her character with an air of mystery that makes her unpredictable. Rowling's script leaves enough vagueness there to keep me questioning which side of the war Leta will end up on.
The return to Hogwarts was a nice little walk down the memory lane and it made me realised, you can criticize whatever you want for the movie, but when it comes to Hogwarts and the Harry Potter world, a fan will watch it regardless.
P.S. Watch out for the beautiful Chinese Zuowu and underwater 'dophin' Kelpie, as well as the adorable Niffler to save the day!
Do You Know?
This movie features the first time in Beasts franchise that actors from the Harry Potter movies have reprised their roles: Jamie Campbell Bower as Young Grindelwald and Toby Regbo as Young Dumbledore; both briefly appeared in Harry Potter and the Deathly Hallows: Part 1 (2010).
During his first audition for Theseus, Callum Turner instinctively kissed Eddie Redmayne on the top of his head; he believes that was what got him the role. Although Theseus is the older brother of Newt, Eddie Redmayne, who played Newt, is 8 years older than Callum Turner who portrayed his brother Theseus in the film.
Nagini's role was previously offered to local Indonesian actress, Acha Septriasa as J.K. Rowling also stated that the Nagini character was inspired from a folklore that originated from Indonesia. She turned down the offer because of pregnancy. Claudia Kim, a South Korean actress previously cameoed in The Avengers: Age of Ultron as Dr. Helen Cho. She tried to do her own stunts transforming into Nagini and fell hard on her shoulders, a contortionist had to double her for that instead.
The renewed casting of Johnny Depp as Gellert Grindelwald (a role he had briefly played in Fantastic Beasts and Where to Find Them (2016)) caused considerable controversy among fans, due to Depp's highly publicized divorce which was accompanied by allegations of domestic abuse (which he denied). Writer J.K. Rowling, however, has defended the casting choice, releasing statements in which she fully supports Depp's involvement in the film and its upcoming sequels. Johnny Depp signed on without reading a script. He wanted to be a part of the series because he is a self-proclaimed massive fan of the series.
Behind The Scenes and Interviews
Check out Fantastic Beasts: The Crimes Of Grindelwald Official Website and Facebook Page!
Fantastic Beasts: The Crimes Of Grindelwald is out in cinemas on 15 November 2018.
xoxo



Facebook | Instagram | Twitter | YouTube
*Disclosure: No monetary compensation was received for the movie review.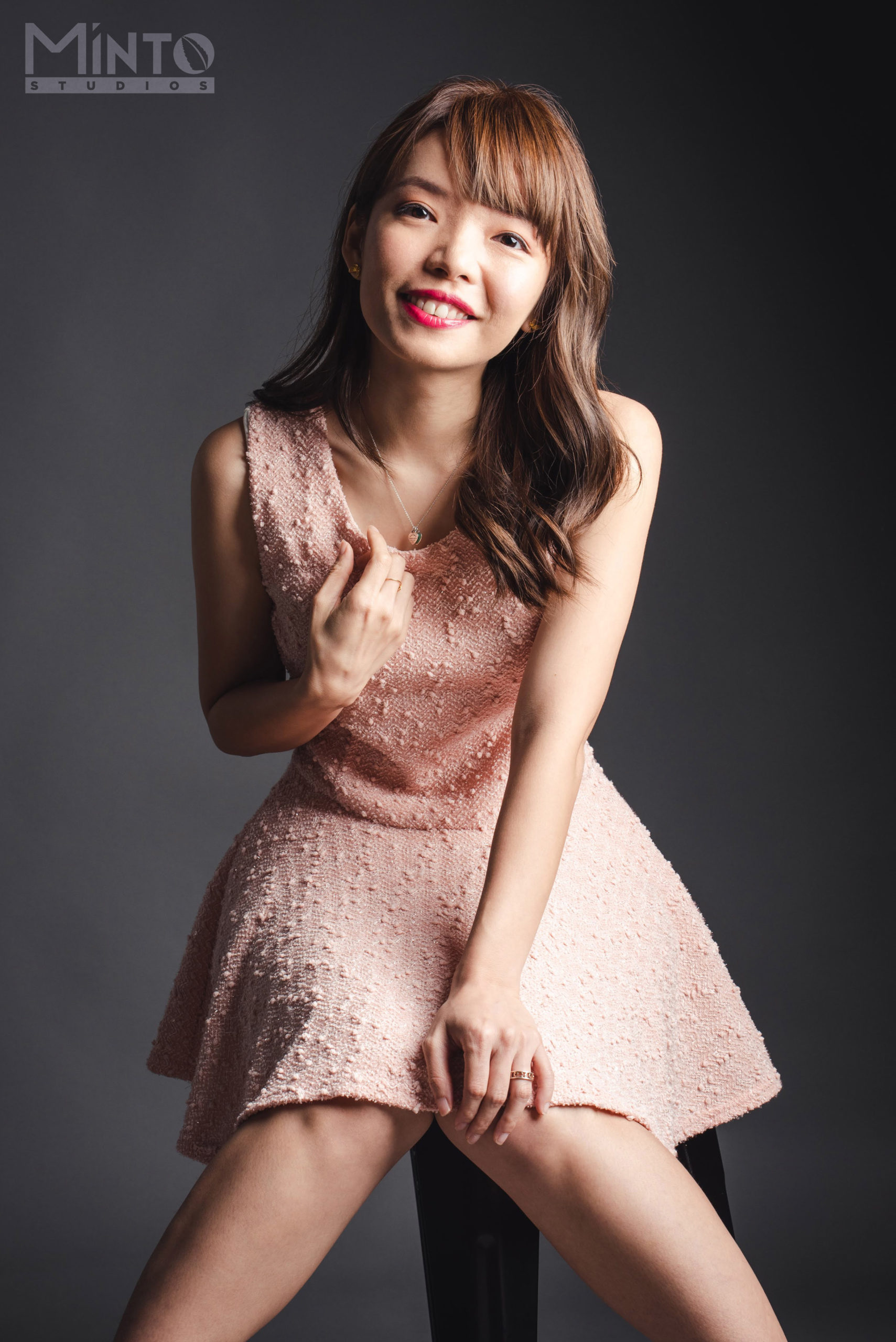 1/2 of #TheEpiphanyDuplet, Tiffany Yong juggles her ABCs – Acting, Blogging and Coaching/Consulting as she is fuelled by passion and drive to succeed.
It is not easy to make a living in Singapore just purely based on Acting, so with Blogging to help her with her online presence, and Coaching kids drama, private tutoring and freelance social media consulting to finance her life, she is currently leading the life most people hope to have: Living the Dream!