Golden Job (黄金兄弟) Movie Review | by tiffanyyong.com
Recommended Audience: Fans of Ekin Cheng 鄭伊健, Michael Tse 謝天華, Chin Ka Lok 錢嘉樂, Jordan Chan 陳小春, Jerry Lamb 林曉峰, Yasuaki Kurata 倉田 保昭, Charmaine Sheh 佘诗曼 and Hong Kong action movie fans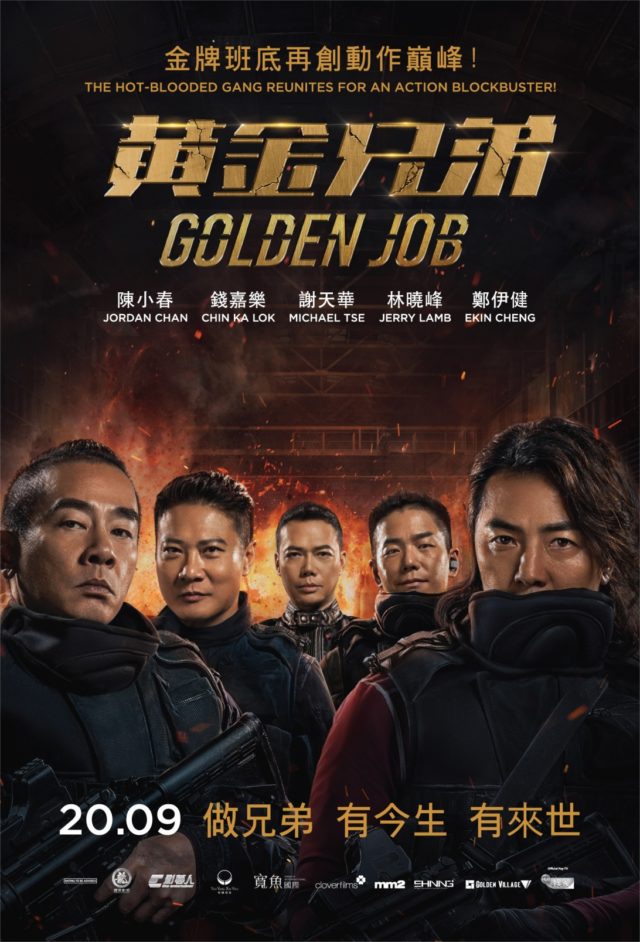 Golden Job (黄金兄弟) Movie Synopsis
A group of mercenaries disbanded after a failed mission. The quintet, led by Commander Rice, consisted of team leader Lion (Ekin Cheng), explosives expert Crater (Jordan Chan), intelligence officer Bill (Michael Tse), getaway driver Calm (Chin Ka-lok), and computer hacker Mouse (Jerry Lamb).
Lion reunites his team in Budapest to stage the heist-of-all-heists, robbing a foreign Intelligence Agency of the medication that will save the refugees. A sudden twist changed everything…
Golden Job (黄金兄弟) Viewer Rating: 4/5 ****
Golden Job (黄金兄弟) Movie Review:
Good Hong Kong films are getting rarer, and by "good" I meant something that is classic yet not cliché. When the Epiphany Duplet watched this film, we had low expectation. This is probably going to be one of those self-satisfying film featuring a group of actors who previously starred in a classic film.

We were surprised and impressed by not just the quality of the film, but also the story. One of the main selling point of the film is the return of the 5 "Young and Dangerous" cast. I can't deny that the chemistry between them was indeed compelling and emotional. The veteran cast was able to bring the audience right into the mood of the story in a very short span of time without much setting up.
This is a stand-alone story but it was easy to assume that the team's relationship went further before that. What I love about this film was how well the actors and scriptwriters brought out the personalities of each character, giving sufficient and memorable screen time to every individual. There were no absolute right or wrongs, just decisions made by individuals due to their personal priorities. The foreshadowing and pay-off were extremely well done, making this an enjoyable and thrilling film.
The elaborated action sequences were grand (we loved the opening sequence!). There are some over-the-top action, but they are all pretty impressive and satisfying. If there's any bones to pick, it will be Zhang Yamei's role as the typical damsel in distress, Lulu. Her role was almost dispensable and forgettable. This is odd, given that the role grew up with a group of guys who can fight well.
Do You Know?
The quintet starred in triad-themed film series Young and Dangerous 《98古惑仔之龙争虎斗》which first came out in 1996. The sixth and final film was out in 2001. This crime-action movie is unrelated to the original plot. All of them had undergone rigorous tactical training to make the fights more realistic (than dramatic). They also did the action sequences without any body doubles.  Ekin Cheng broke his shoulder ligament during the action sequence and Jordan Chan pulled the spinal muscles when shooting in Beijing.
The film is directed by actor-choreographer Chin Ka Lok, produced by Eric Tsang and funded by Jackie Chan. Jackie Chan said: "The spirit of brotherhood that these five actors share, both on screen and in real life, is a positive energy that our society needs."
The film was filmed in Hungary, Montenegro, Japan and Taiwan, as well as in Beijing and Inner Mongolia in China. Each filming location has its own character that the filmmakers adopted the plot to highlight. Audiences will be impressed by the charm of each location such as the boundless Inner Mongolian deserts, the bridge over Budapest's River Danube, the traditional Japanese hot spring hotels, and Montenegro's ancient fortress castles.
Behind The Scenes and Interviews
Golden Job (黄金兄弟) is out in cinemas on 20 September 2018.
xoxo



Facebook | Instagram | Twitter | YouTube
*Disclosure: Invitation by Clover Films. No monetary compensation was received for the movie review.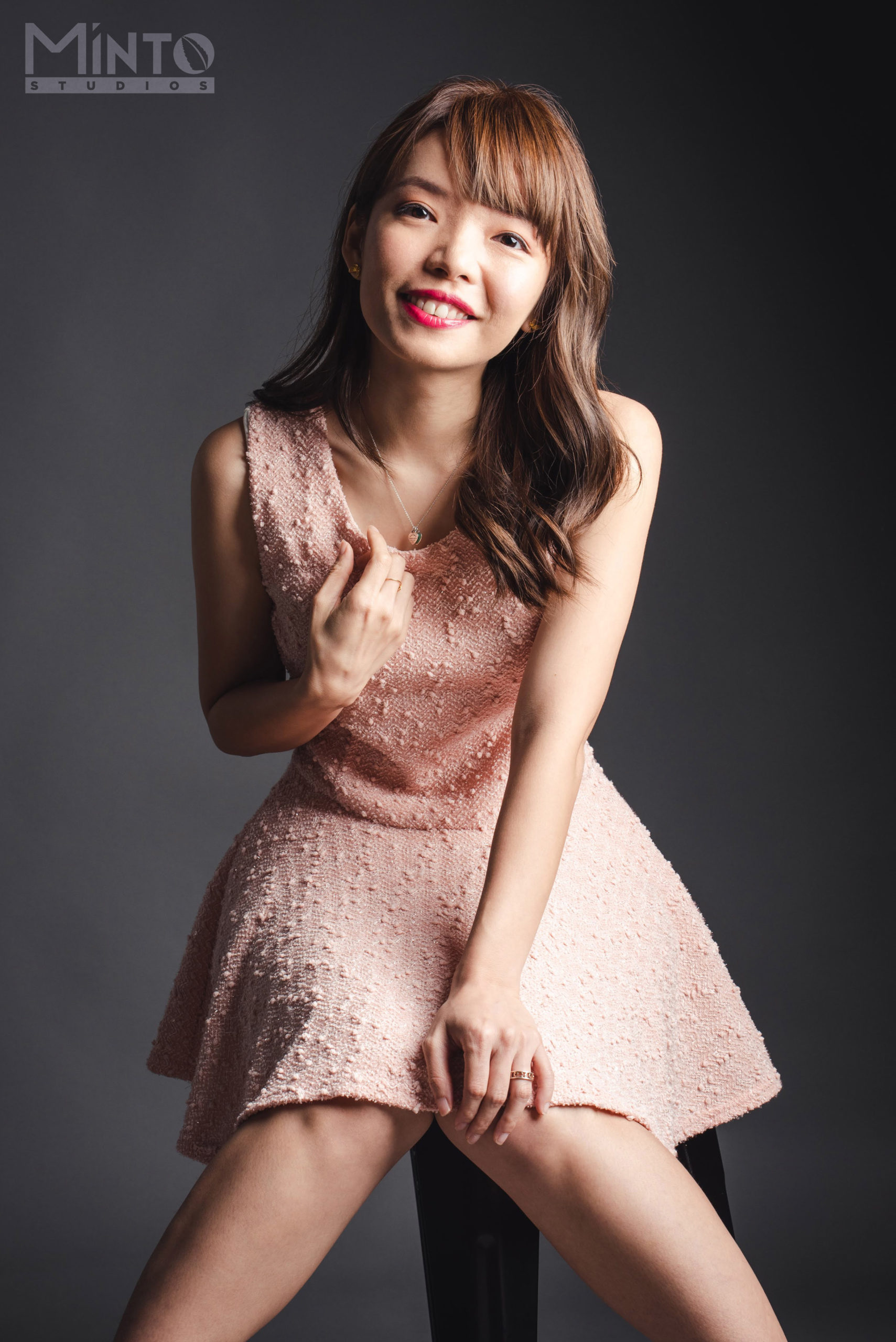 1/2 of #TheEpiphanyDuplet, Tiffany Yong juggles her ABCs – Acting, Blogging and Coaching/Consulting as she is fuelled by passion and drive to succeed.
It is not easy to make a living in Singapore just purely based on Acting, so with Blogging to help her with her online presence, and Coaching kids drama, private tutoring and freelance social media consulting to finance her life, she is currently leading the life most people hope to have: Living the Dream!