50 First Kisses Japanese Movie (50回目のファーストキス) Review | by tiffanyyong.com
Recommended Audience: Fans of Takayuki Yamada 山田孝之 やまだ たかゆき, Masami Nagasawa 長澤まさみ ながさわ まさみ, Tsuyoshi Muro ムロツヨシ むろ つよし, Katsuya 勝矢, Taiga 太賀, Yuichi Fukuda 福田雄一 ふくだ ゆういち and romantic comedy movie fans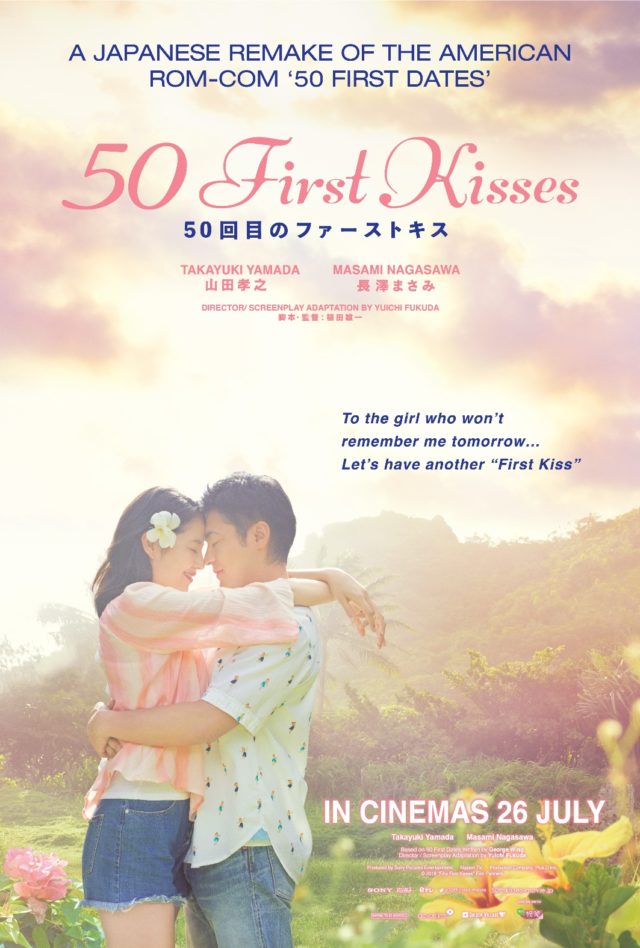 50 First Kisses Japanese Movie (50回目のファーストキス) Movie Synopsis
50 FIRST KISSES is set in Oahu, Hawaii, it tells a love story between Rui, a girl who has lost her short-term memory and doesn't remember anything that happened the day before, and Daisuke, who falls in love with her at first sight.
Daisuke learns of her tragedy and is determined confess his love for her day after day. Daisuke dreams of becoming an astronomer and is conducting research in Hawaii, where the night sky is more beautiful than anywhere else in the world. Rui knows Daisuke will love her despite her memory loss, but worries about his future and makes a bold decision…
50 First Kisses Japanese Movie (50回目のファーストキス) Viewer Rating: 2.75/5 ***
50 First Kisses Japanese Movie (50回目のファーストキス) Movie Review:
This is the second remake I've watched in the past month (the first was Believer (독전)) and this is one of the rare films when I felt that the romance and the comedy did not actually gel very well. Initially, I thought it would be similar to Suddenly 20 (Thai Remake of 2014's Korean film Miss Granny), where there was not just a language change, but also a location and cultural change.

However, director Fukuda set the story back to Hawaii, similar to the original 2004's "50 First Dates" and changed the cast to a group of Japanese cast and some English speaking characters. I have to admit, that I didn't watch the original prior to the screening, but there was just something weird with the comedy beats and chemistry amongst the cast. It was difficult for me to put a finger on it, but the humour is just not very… Japanese.
Takayuki Yamada is Daisuke, the playboy travel agent who has a secret interest in astronomy. Yamada is charming, just not in the Adam Sandler way. When I watched the snippets of the original, Adam Sandler lived the character. But Daisuke felt like a decent guy acting rude and flirty. The dialogue felt out of place and the jokes were awkward.

Masami Nagasawa as Rui, the art teacher who had been living the same day for over 1 year because of her amnesia, was attractive in her own way. Her interaction with Daisuke was amusing initially (though still pretty awkward), and my favourite part would be her interaction with her dad and brother who goes through the same routine of watching the same TV news broadcast (lots of Trump), singing the PPAP (Pen-Pineapple-Apple-Pen) Pikotaro hit song and celebrating birthday…
The actors are all likeable, but there were too much Americanize behaviour at the start and cheesy romance at the end, making the whole film neither here nor there. It is perhaps a film more suitable for those who have never watched the original 50 First Dates.
Do You Know?
The film is a reunion for Takayuki Yamada and Masami Nagasawa, who co-starred in the 2007 romance film "Say Hello for Me" (Sono toki wa kare ni yoroshiku そのときは彼によろしく)
Masami Nagasawa was the voice of Miki Okudera in Your Name (Kimi no Nawa) as well as Yabu / Tsugumi Oda in I am Hero.
This film is a remake of 2004 U.S. film "50 First Dates" also took place in Hawaii.
Behind The Scenes and Interviews
Check out 50 First Kisses Japanese Movie (50回目のファーストキス) Official Website.
50 First Kisses Japanese Movie (50回目のファーストキス) is out in cinemas on 26 July 2018.
xoxo



Facebook | Instagram | Twitter | YouTube
*Disclosure: Invitation from Clover Films. No monetary compensation was received for the movie review.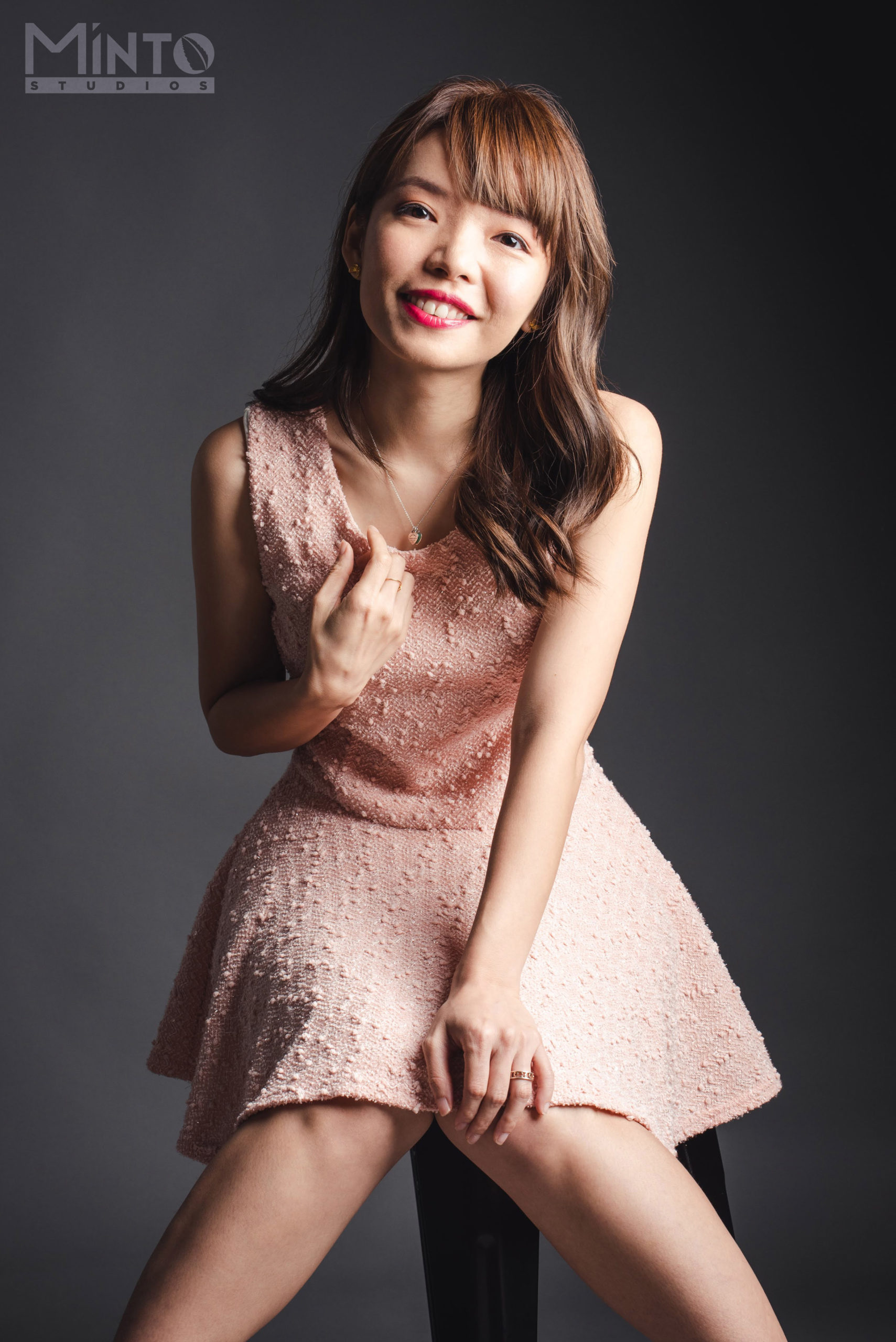 1/2 of #TheEpiphanyDuplet, Tiffany Yong juggles her ABCs – Acting, Blogging and Coaching/Consulting as she is fuelled by passion and drive to succeed.
It is not easy to make a living in Singapore just purely based on Acting, so with Blogging to help her with her online presence, and Coaching kids drama, private tutoring and freelance social media consulting to finance her life, she is currently leading the life most people hope to have: Living the Dream!