Skyscraper Movie Review | by tiffanyyong.com
Recommended Audience: Fans of Dwayne Johnson, Neve Campbell, Chin Han, Noah Taylor, Roland Møller and Action/Adventure movie fans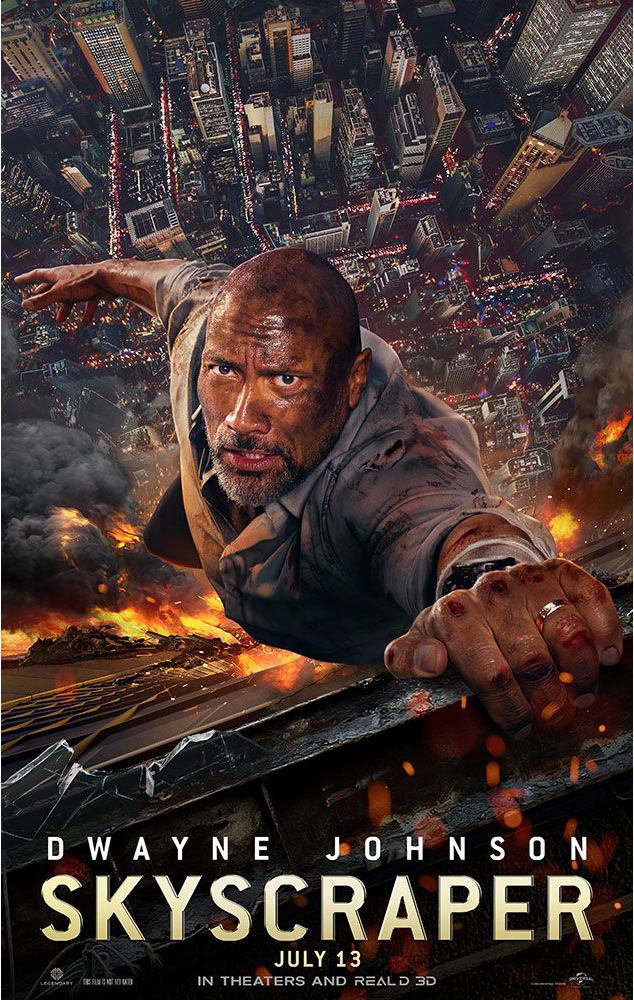 Skyscraper Movie Synopsis
Dwayne Johnson leads the cast of Legendary's Skyscraper as former FBI Hostage Rescue Team leader and U.S. war veteran Will Sawyer, who now assesses security for skyscrapers. On assignment in China he finds the tallest, safest building in the world suddenly ablaze, and he's been framed for it. A wanted man on the run, Will must find those responsible, clear his name and somehow rescue his family who is trapped inside the building…above the fire line.
Skyscraper Viewer Rating: 3.5/5 ***
Skyscraper Movie Review:
Admit it, we are all watching this because of Dwayne Johnson. I wasn't expecting a deep and thoughtful film, but Skyscraper actually managed to exceed my expectations. It kept the audience on the edge throughout the film, despite its over-the-top action, and similar set up as movies like 'Die Hard'. So why did it work?

A character we root for – Will Sawyer(Dwayne Johnson), a man who lost his job and his limb in a mission where he chose to believe in the human good. He didn't get what to continue his dream job, but he gained a lovely family and made the best out of it. So when the bad guys have his family trapped in the tallest building in Hong Kong, Will is going to save them at all cost.
Of course, because it's Johnson playing this character, he'll do whatever he must to save them, with each new obstacle that comes his way presenting a more ridiculous challenge than the last. But what's novel about Johnson in this role is that he's not completely indestructible. His character uses a prosthetic leg, and the film cleverly uses that as an asset, not an impediment.

A Kick-ass Wife – The great thing about this film is that it didn't try to do another damsel in distress for Will's wife. Sarah (Neve Campbell) is a mum who can kick some ass while protecting her kids. I like her chemistry with Johnson and she made me root for her family without cringing on the typical helpless-ness displayed by most female characters in films.
Fast-Paced & Intense Action – I totally agree that the action was over-the-top, but it still managed to keep me captivated with the death-defying action sequence and "mission-impossible" sequences. Of course, the comedic relief played a huge role too, especially the heavily-mentioned duct tape which made me secretly hope that the manufacturing company is actually paying for the feature and mentions.
Definitely a 100% for entertainment value. I know my dad probably won't be able to do this if I'm caught in a burning skyscraper, so it's still fun to watch someone else's dad does it, at least.
Do You Know?
In order to make the jump from the crane to the building featured in the trailer Dwayne would have to run and leave the platform at 12.7 meters per second (appr. 28.4 mph) – For comparison, Usain Bolt's fastest recorded speed is 27.4 mph.
This is the second collaboration (first non-comedy) between Dwayne Johnson and Rawson Marshall Thurber, following Central Intelligence (2016). He brought in architect Adrian Smith to consult during the writing process. Smith led the work of Dubai's Burj Khalifa, which at the time of this movie's release is the tallest building in the world, and Saudi Arabia's Jeddah Tower, the building proposed to surpass the record held by the former.
Hannah Quinlivan who played an assassin in the film, often known as Jay Chou's wife, cut her tresses for the role. She did the audition three days after her C-section and shot her audition tape while she was in a wheelchair.
Behind The Scenes and Interviews
Check out Skyscraper Official Website and Facebook Page!
Skyscraper is out in cinemas on 12 July 2018.
xoxo



Facebook | Instagram | Twitter | YouTube
*Disclosure: No monetary compensation was received for the movie review.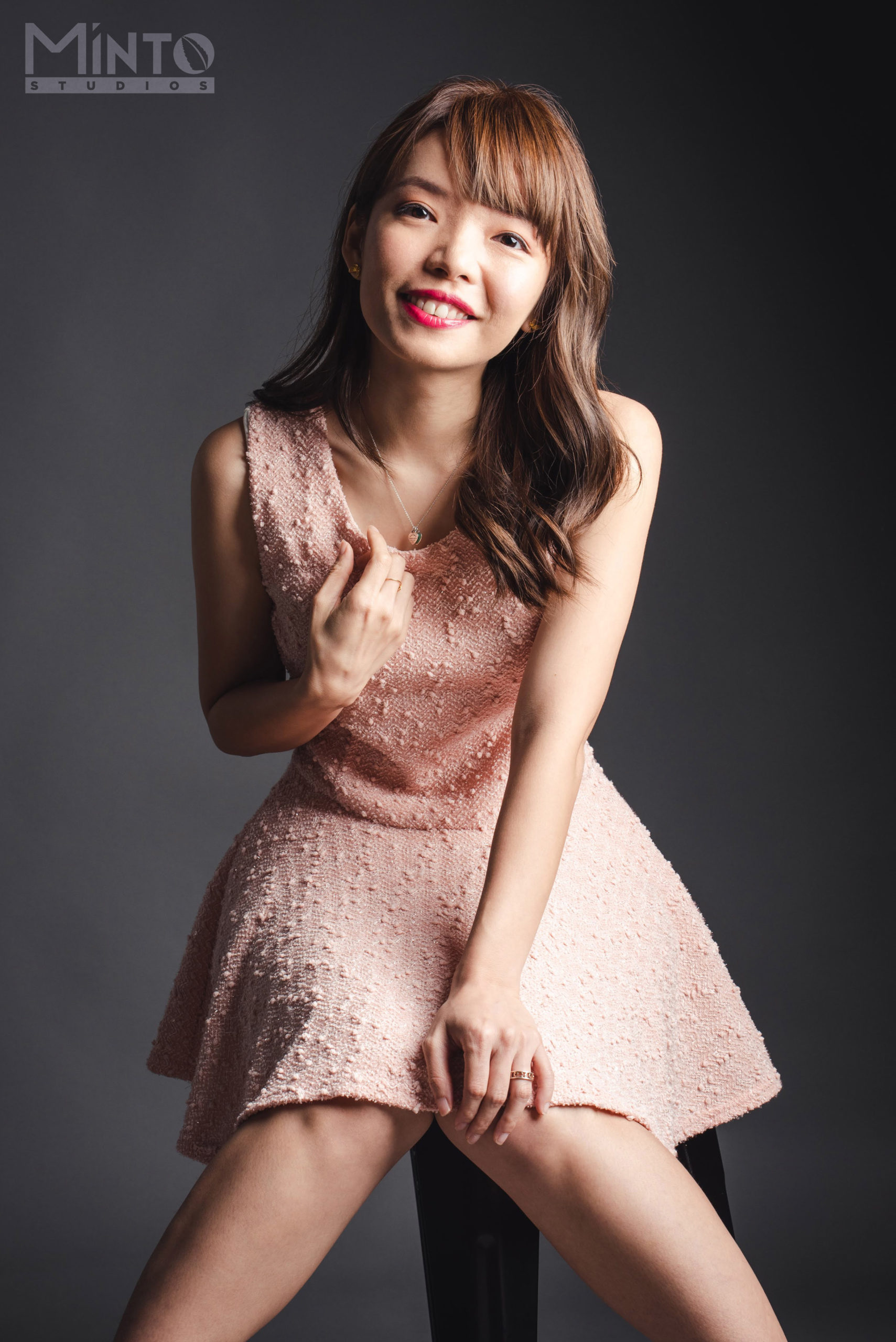 1/2 of #TheEpiphanyDuplet, Tiffany Yong juggles her ABCs – Acting, Blogging and Coaching/Consulting as she is fuelled by passion and drive to succeed.
It is not easy to make a living in Singapore just purely based on Acting, so with Blogging to help her with her online presence, and Coaching kids drama, private tutoring and freelance social media consulting to finance her life, she is currently leading the life most people hope to have: Living the Dream!