Indulgence Beauty Review: MD Dermatics Acne Treatment Facial
It's been years since I started the "Be Acne Free" and "Project Bare Face" series. You would have thought that with the amount of collaborations with brands, I would have had perfect skin by now. Well, this is possible only with regular maintenance, so today, I'm sharing a facial experience I had with Indulgence Beauty which uses MD Dermatics products for treatments.
P.S. MD Dermatics is a brand well-liked and recommended by aesthetic doctors as well!
Digital Skin Analysis
If you are one of those who "shops around for a good buy" (货比三家不吃亏) – just like me, you might have experienced one of those occasions when you get a completely different or varied diagnosis from different therapists or beauty consultants. At Indulgence Beauty, the therapists use a computerised skin analysis machine from Korea which allow you to "know your skin".

Just like how one with "acne-prone skin" doesn't mean your whole face requires oil-control products and treatment, you will need to know the overarching condition of your skin, so that you will be able to get an appropriate and customised skin treatment. The digital skin analysis captures the texture of your skin using fiber optics. The spots become visible, pores are exposed, wrinkles as well as the past damage like melanin from acne scars etc, present on the first layer of your skin.

For me, my main problem was the lack of hydration (aka moisture) in my skin, which result in clogging of oil glands, enlarged pores, wrinkles, pigmentation. The digital skin analysis was able to show me things not easily visible to the naked eye even when I look closely in the mirror.
P.S. The digital result also made me feel better than looking into those magnifying mirror where all my problems are enlarged.
Indulgence Beauty Signature Extraction Treatment Facial with MD Dermatics
It was almost 3-4 months since I last had a facial treatment. While my skin looks 'okay-ish' on the surface, I could feel lots of bumps beneath as well as tiny blackheads and whiteheads on my forehead, nose-bridge and chin.

Extraction at Indulgence Beauty is almost pain-less as Anna Chye, my therapist preps the skin for extraction. The skin is cleansed and then soften with warm steam. 
Blackheads and whiteheads are both mild forms of acne, and I have a fore-headful and nose-ful of them. >.< These heads turn into full-blown acne if you squeeze them without softening your skin, or if you try forcing them out. But most importantly, it's the steps after extraction.
When your skin undergoes extraction, it will be raw and red. Cool Mist is used to calm the skin down before applying the soothing and anti-inflammatory chamomile lotion and calming cucumber masque.
Oxy Liqui Facial Treatment
This non-invasive microdermabrasion Oxy Liqui Facial Treatment uses both sterile saline and air to cleanse, moisturise and exfoliate the skin simultaneously. The gentle facial treatment has an airbrush effect and helps to unclog your pores, and removes any makeup and dirt that was built up on the surface of your skin over time.
As you can see, a contactless hand piece was used to spray oxygen directly on my skin surface at a high pressure. As oxygen is antibacterial, it has a cooling effect, calming down signs of redness.
For MD Dermatics Signature Extraction Treatment Facial, several layers of different masks were applied on different parts of the face to address the different issues I have.
My favourite product is the MD Dermatics Cucumber Gel Soothing Masque Treatment which smell really nice. The gel type mask with ultra-cooling texture helps soothes inflamed and tired skin, calms irritated skin and provide an anti-irritant and anti-inflammatory effect.
P.S. I got one tub back to share with both le boyfriend and my sister, and all of us could feel the instantaneous hydrating effect!
Result
As the facial is NOT an aesthetic treatment, Anna adopts the practise of prepping the skin for cleansing, rather than forcing out everything. I was told that it would take several treatments to show significant results. So this is the result after just one treatment!

The above photos are taken on iPhone 6S+ and they are not colour corrected or photoshopped for authenticity. As you can see, the amount of white heads on my chin had visible reduced, and the badly clogged pores around my nose and cheeks were cleared (hence the slight redness).
GSS Special for Readers: Free Eye Whitening Mask!
This Signature Extraction Treatment Facial (U.P. $148) that I've experienced is now at $78! Quote my name "Tiffany Yong" when you make your appointment between 11am-4pm to enjoy a complementary eye whitening mask!

If you are wondering WHY do I recommend the Eye Whitening Mask, well, the results speak for itself. I have dark eye circles from the irregular sleep patterns and sinus. I've given up on off-the-shelf eye products as they usually give me whiteheads below my eyes without any visible effect. But the Eye Whitening Mask not only reduce the dark eye circles, it also reduces the red spider veins on my eye lids! The picture speaks for itself, so make your appointment and experience it for yourself!
Indulgence Beauty @ Tanjong Pagar Plaza International Plaza
Need a second opinion? Here's fellow blogger Tracy Wong's review on the Signature Extraction Treatment by Indulgence Beauty.

Indulgence Beauty MD Dermatics
Address: 10 Anson Road International Plaza #02-58 Singapore 082001
Website: https://indulgencebeauty.com.sg/
Facebook: https://www.facebook.com/IndulgenceBeautyMdDermatics
Contact: +65 6225 8980
Email: enquiry@indulgencebeauty.com.sg
xoxo



Facebook | Instagram | Twitter | YouTube
Disclaimer: Please be rest assured that even though the services were sponsored, it does not have any bearing on the content of this post. Opinions stated are genuine and honest. Also note that all sources, information, content, links are valid to change at any time.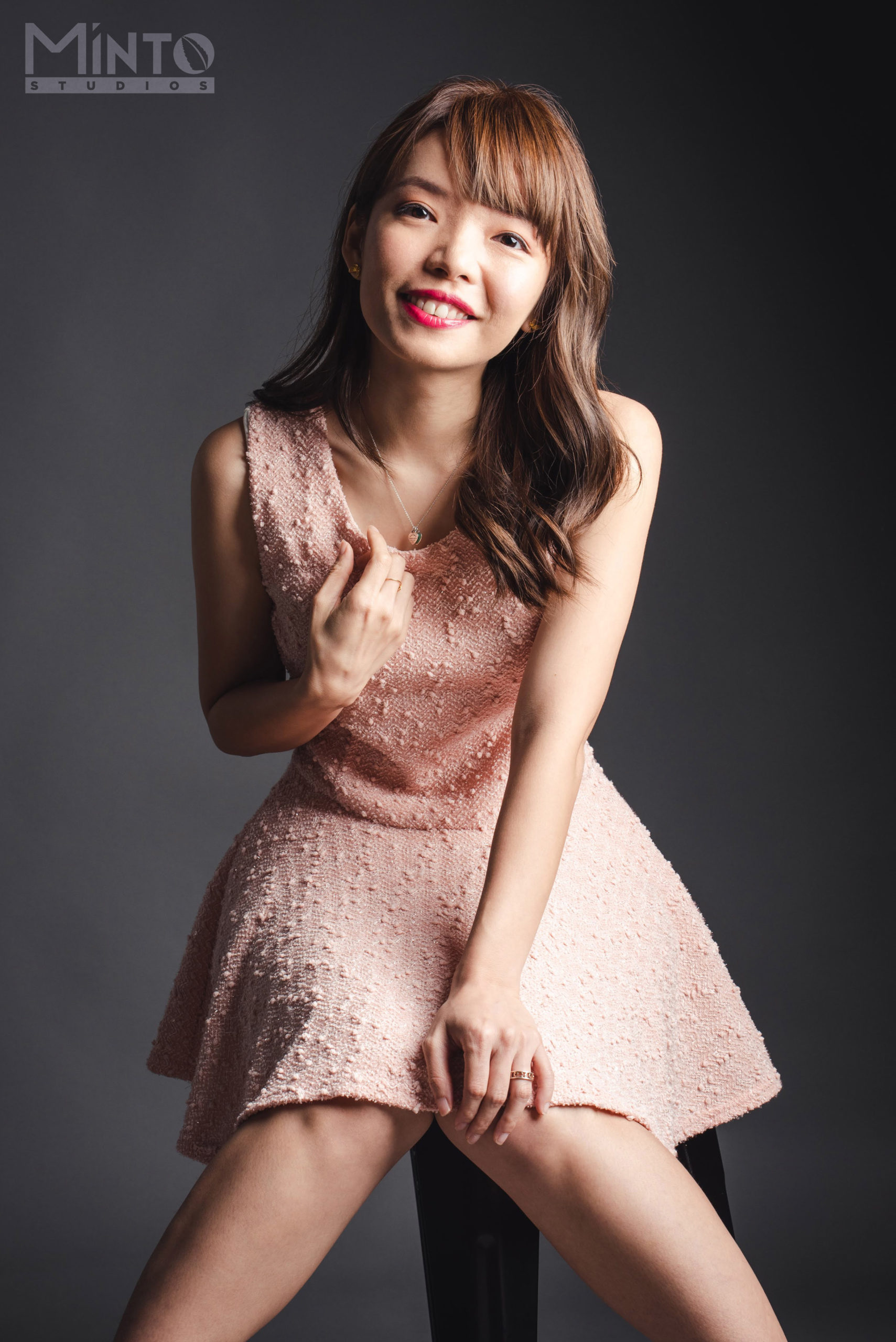 1/2 of #TheEpiphanyDuplet, Tiffany Yong juggles her ABCs – Acting, Blogging and Coaching/Consulting as she is fuelled by passion and drive to succeed.
It is not easy to make a living in Singapore just purely based on Acting, so with Blogging to help her with her online presence, and Coaching kids drama, private tutoring and freelance social media consulting to finance her life, she is currently leading the life most people hope to have: Living the Dream!