JAY CHOU'S THE SECRET MUSICAL REVIEW《不能说的秘密》 音乐剧
What are the odds? Le boyfie who has been away in Taiwan for Killer Not Stupid (杀手不笨) movie shoot with Jack Neo came back for 3 days and it just happened that the preview for Jay Chou's Jukebox Musical: The Secret Musical (不能说的秘密) took place on one of the 3 days he was back!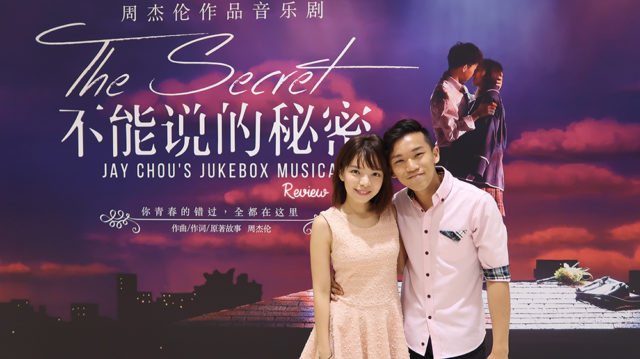 Thanks to Base Entertainment Asia, this is my first time watching a Mandarin musical. Forbidden City: Portrait of an Empress was the next closest thing, but it was an English musical based on China's history. The 2007 movie "Secret" (不能说的秘密) was a classic, and my siblings (especially my brother) were crazy over the characters.
THE SECRET MUSICAL《不能说的秘密》 SYNOPSIS:
THE SECRET MUSICAL 《不能说的秘密》音乐剧 is an adaptation of Jay Chou 周杰伦's award-winning directorial debut, Secret. It is a time-travel story about a student and piano major, Xianglun, and the beautiful and mysterious Xiaoyu, his fellow student. A beautiful romantic love story unfolds as the secret that connects them is revealed.
Created by award-winning Broadway team, the musical features Jay Chou popular songs including 梦想启动 (Dream), 我要夏天 (I want Summer), 蜗牛 (Snail), 晴天 (Fine Day),水手怕水 (Sailors Afraid of Water), 听妈妈的话 (Listen to Mother's Words), 时光机 (Time Machine), 斗琴 (Piano Battle), 牛仔很忙 (Cowboy is Very Busy), 屋顶 (Rooftop), 公主病 (Princess Syndrome), 爷爷泡的茶 (The Tea Grandpa Makes), 乌克丽丽 (Ukelele), 迷迭香 (Rosemary), 简单爱 (Simple Love), 回到过去 (Return to the Past), 搁浅 (Stranded), 比较大的的大提琴 (A Larger Cello), 稻香 (The Fragrance of Rice), 双截棍 (Nunchucks), 晴天 (Fine Day), 夜曲 (Nocturne), 蒲公英的约定 (Dandelion's Promise), 哪里都是你 (You are Everywhere)
THE SECRET MUSICAL《不能说的秘密》音乐剧 MEDIA PREVIEW:
THE SECRET MUSICAL《不能说的秘密》音乐剧 REVIEW:
When news of the The Secret Musical came out, the first question most self-proclaimed Jay Chou fans ask is, "Is Jay Chou performing?" Well, sorry to sound sarcastic, but if you are a fan, you probably wouldn't even ask this question! Check out Priscilla's review here!

The Secret musical is based on Jay Chou's movie, and it will be here in Singapore at The Mastercard Theatres at Marina Bay Sands from 6 to 15 April 2018. Yes, that's just 10 days. So limited tickets available. So without the prowess of Jay Chou 周杰伦, or even Kwai Lun Mei 桂纶镁, will "The Secret" still be as charming as the original film? Well, I'm here to answer that question!

WHAT'S THE SAME: The main plot and storyline stays the same, so yes, we all get to see the story arc of the two main characters Ye Xiang Lun and Lu Xiao Yu from knowing to each other to falling in love in Tamkang High School. There's also Qing Yi, the girl who had a crush on Xiang Lun for the longest time. The song "蒲公英的约定" (Dandelion's Promise) from the film is also sang in this musical.

WHAT'S DIFFERENT: Why should we watch it if there's no difference? With "Secret" being such as classic film, most people (including me) would think that it is almost impossible to surpass the standard. I'm glad the team did not try to "re-create" nor "replicate" the movie. While staying true to the film's originality, creative team from Broadway included more songs (all from Jay Chou!), comedic dialogues, dance arrangements, and most importantly, unexpected new plots. If I have to describe the musical using movies, it is like "Secret" meets "High School Musical". 
WHAT'S BETTER: As actors ourselves, we are familiar with how film works. You get the assistance of special effects, edits, sound and cinematography to help one enhance the film. But a musical is a life show where NGs aren't allowed. Both Peps and I were wowed by the way "time-travelling" was created on stage by the set design as well as the cast' movements. I will keep it vague here so as to not spoil the surprise for those who are watching it.
SPECIAL MENTIONS 1: Those who are familiar with High School Musical would know how Ashley Tisdale's Sharpay Evans had her own little fan base. Same for Wang Yushu, the actor who did the role of Qing Yi, I overheard some audience exclaiming how her performance and voice has a huge contrast as compared to Wang Xiaomin's Lu Xiaoyu, and that they loved her role!
The ensemble and supporting cast of all musicals play equally important roles in the musical, and to use a Singaporean's colloquial, they are "damn powerful". Not only did they provide a very different rendition to some of Jay Chou's most popular songs, they had to act and sing while doing so.
P.S. Be sure to look out for Wang Yushu, Zhou Shiqi and Cao Linkun acting as "Qing Yi", "Ah Lang" and "Ah Bao".
SPECIAL MENTIONS 2: The musical definitely has way more comedic and humorous moments as compared to the sweet and romantic film. Halfway through the first act, I wondered if the musical will just become the "funnier" and "livelier" version of the film. However, I was brought to tears twice, once in each act, both by Principal Chen, who is also Xiaoyu's mother. It wasn't really by her act (as I was seated a distance away from the stage), but by her vocals. I could feel her grief and her happiness with just her voice. You will have to watch it to understand it!
WHERE: Grand Theatre, MasterCard Theatres at Marina Bay Sands | MRT: BayFront
WHEN: Till Apr 15th, 8pm (Tuesdays to Fridays), 2pm and 8pm (Saturdays), 1pm and 6pm (Sundays)
ADMISSION: $65 to $148 from MarinaBaySands Ticketing (6688 8826) or Sistic (6348 5555)
Ticket Price: From $48 (Excludes the booking fee of SGD$3 per ticket)
Booking: Web: www.MarinaBaySands.com/Ticketing or www.sistic.com.sg | Phone: +65 6688 8826 | In Person: Marina Bay Sands Box Offices (Museum, Theatres, SkyPark, Retail Mall and Hotel Tower 1 Lobby). For more information please log onto – www.MarinaBaySands.com
DO YOU KNOW? (Trivia)
The Secret is the first film production in Asia that has been deemed adaptable by the Broadway production team.
THE SECRET MUSICAL《不能说的秘密》音乐剧 CAST:
YE XIANG LUN 叶湘伦: Cao Yang 曹杨 | LU XIAO YU 路小雨: Tracy Wang Xiaomin 汪小敏 | SUN QINGYI 孙晴依: Wang Yushu 王雨姝 | AH LANG 阿郎: Zhou Shiqi 周仕麒 | AH BAO 阿宝: Cao Linkun 曹琳堃 | TEACHER YE 叶老师: Chen Xu 陈旭| PRINCIPAL CHEN 陈校长: Chen Qin 陈沁 | GUO FEI 郭飞: Li Qiumeng 李秋盟

YU HAO 宇豪: Qu Yi 瞿艺 | SHAN SHAN 姗姗: Wang Ting 王婷 | NAN NAN 楠楠: Zhai Shiman 翟诗曼 | QING LONG 青龙: Tang Chao 唐潮 | BAI HU 白虎: Bai Hu 唐超 | WEI QIANG 魏强: Wu Yonghong 吴泳宏 | CLASS MONITOR 班长: Han Yinong | SHI YILIN 施亦琳: Tan Yue 谭粤 | WANG HUI 王慧: Zhang Jiahui 张嘉慧 | XU MENGTING 徐梦婷: He Yue 何月 | YANG NA 杨娜: Cheng Ting 程婷 | XU YI 许忆: Zhou Dongsheng 周东升 | LIN XIAOTIAN 林啸天: Zheng Jianyue 郑建悦 | CLEANER 清洁工: Wang Jingqi 王靖棋 | Male Super Swing 男超替: HuangZhao QiuCheng 黄兆秋成 | Female Super Swing 女超替: Wang Yubing 王玉冰
THE SECRET MUSICAL《不能说的秘密》音乐剧 BROADWAY CREW:
Director: John Rando | Adaptation Scriptwriter: Marc Acito | Choreographer: Zach Woodlee
Set Designer: Beowulf Boritt | Sound Designer: John Shivers | Lighting Designer: Jason Lyons | Costume Designer: David C. Woolard | Props Designer: Tim Ferro | Special Effects: Gregory Meeh | Orchestrator: Ethan Popp | Dance & Vocal Arranger: Jared Stein
Produced by: Marc Routh and Simone Genatt for China Broadway Entertainment and JVR Entertainment.
xoxo



Facebook | Instagram | Twitter | YouTube
*Disclosure: Invitation to The Secret 《不能说的秘密》音乐剧 was from Base Entertainment. No monetary compensation was received for the review.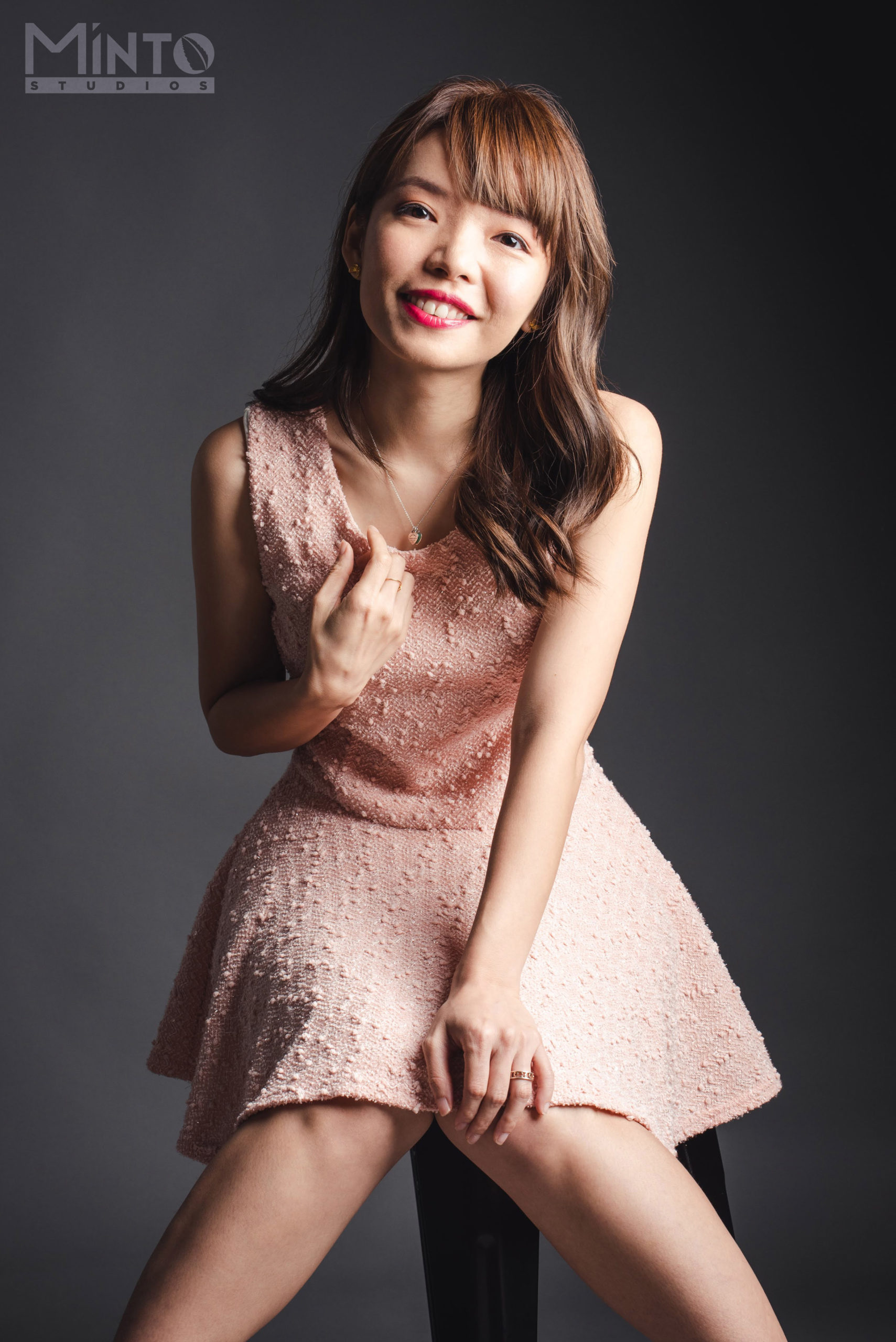 1/2 of #TheEpiphanyDuplet, Tiffany Yong juggles her ABCs – Acting, Blogging and Coaching/Consulting as she is fuelled by passion and drive to succeed.
It is not easy to make a living in Singapore just purely based on Acting, so with Blogging to help her with her online presence, and Coaching kids drama, private tutoring and freelance social media consulting to finance her life, she is currently leading the life most people hope to have: Living the Dream!