The Outlaws Korean Movie (범죄도시 | 犯罪都市) Review | by tiffanyyong.com
Recommended Audience: Fans of Ma Dong-seok (Don Lee) 마동석, Yoon Kye-sang 윤계상, Jo Jae-yoon 조재윤, Choi Gwi-Hwa 최귀화, Kang Yoon-sung and crime/ korean movie fans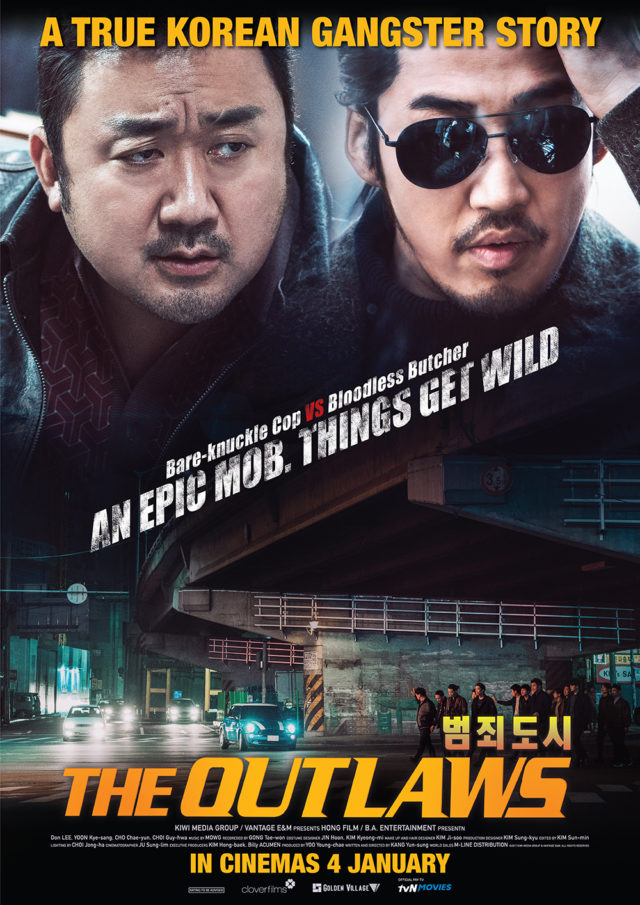 The Outlaws Korean Movie (범죄도시 | 犯罪都市) Synopsis
2004, Seoul. Coming from Harbin, China, JANG Chen is a new breed of gangster who single handedly takes over a mob and becomes the most feared gangster in the city. He and his merciless gang are willing to do anything it takes for money. Ruthless detective MA Seok-do wields his powerful fists to maintain peace in his city. When MA notices JANG falls his district into chaos, MA and his ragtag group of detectives form a plan to get rid of JANG and his men for good.
The Outlaws Korean Movie (범죄도시 | 犯罪都市) Viewer Rating: 4.5/5 ****
The Outlaws Korean Movie (범죄도시 | 犯罪都市) Review:
When I first watched the trailer, I was expecting a bad film attempting to ride on the fame of Train to Busan's Ma Dong Seok. The trailer didn't impress me, and I was half expecting a massive messy action film with a weak story. But I'm glad I was wrong. 
Let's start with the action. The action of the movie is very grounded, there's no fancy kicks and flips and it reminded me of Donnie Yen's Chasing the Dragon where the characters are realistic hooligans. But what made the stunts impressive was how the choreographer was able to pull off the above and yet giving police Ma Seok-do (Ma Dong-seok) a simple yet effective signature 'One Slap' move (yes, think One Punch Man even though I didn't know what that anime is about). Also, I was surprised how the movie was able to keep the audience on the edge without firing a single bullet nor creating an explosion.
Fights are settled with bare fists and weapons. In contrast to the buff, humourous and strong inspector Ma Seok-do, Yoon Gye-sang's Jang Chen is the cold-blooded and psychotic axe-wielding gangster, comparable to Shawn Yue's Gui Cheng in The Brink. As the Outlaws was based on true events, I wondered if the antagonist was based on a real person as well, as I couldn't comprehend why a man could be so menacingly brutal.
I enjoyed watching how the different characters play out. While there's an overwhelming number of gangsters versus the police, each gang was kept memorable not by their looks, but by what happened to them and how their leader react to threats. Seeing familiar faces like Jo Jae-yoon from Part Time Spy & Liar Game as well as the versatile Choi Gwi-hwa (picture below) whose character I detest in A Taxi Driver, made the movie a more fun watch. Director of photography Joo Sung-rim even used several different camera techniques to differentiate how the cops and the gangs looked on the screen. He shot the detectives and officers of the law as plainly as possible so that the audience can feel as close to them as possible, whereas the gangsters were shot with spectacular angles.
Not only did the director portray many familiar places in a different light (think barbeque restaurants, karaoke bars and police station), the pacing of the film was also well edited that it managed to make a pretty brutal film a fun watch. There was little slack in the plot, and even kept my movie partner Valentino glued to his chair despite needing to visit the loo (>.<). If you are missing the adrenaline when watching Ip Man's one versus ten fight, or if you have had a bad start for 2018, you should definitely watch The Outlaws for a satisfying kick to take down the pessimism!
Do You Know?
The film is based on the true story of the "Heuksapa Incident" between 2004 -2007. Detectives arrested 32 people who were part of a criminal ring Yanbian Heuksapa (Black Society) in 2007 after operating around the Garibong-dong area. The group consisted of ethnic Koreans who came from Yanbian, China.
The thought of making a thrilling crime action film was conceived between the director Kang Yoon-sung and Ma Dong-seok while drinking. it took them 4 years research for the story, write the scenario and produce it. However, filming in the Garibong-dong was met with some resistance from the residents as they were worried that the portrayal would spread a distorted image of the town.
Garibong-dong was also the background for the films, The Yellow Sea and New World. Both films were about gangsters from Yanbian. A committee representing the residents of Garibong-dong said, "In the past, many films incorrectly portrayed Garibong-dong as a place teeming with organized crime, spreading such wrong perceptions. The image is now improving, and a film like this should not be released in such a situation this."
Yoon Gye-sang plays the villain role for the first time and had to completely reinvented himself from head to toe to play the vicious gangster. Yoon gained 5kg, grew long hair and tanned himself to look different from his previous soft characters. Besides the visual transformation, he had to learn Yanbian accent and to wield a knife and fight like a gangster. He trained with a stunt team for a month to get in shape and fight with a knife effectively for the screen.
Hur Myung-hang, the stunt coordinator of the film also created the action sequences for 2016 blockbuster hits Train to Busan and Master. He created action sequences that are grounded in reality for "The Outlaws".
Behind The Scenes and Interviews
The Outlaws Korean Movie (범죄도시 | 犯罪都市) is out in cinemas on 4 January 2018.
xoxo



Facebook | Instagram | Twitter | YouTube
*Disclosure: Invitation from Clover Films Singapore. No monetary compensation was received for the movie review.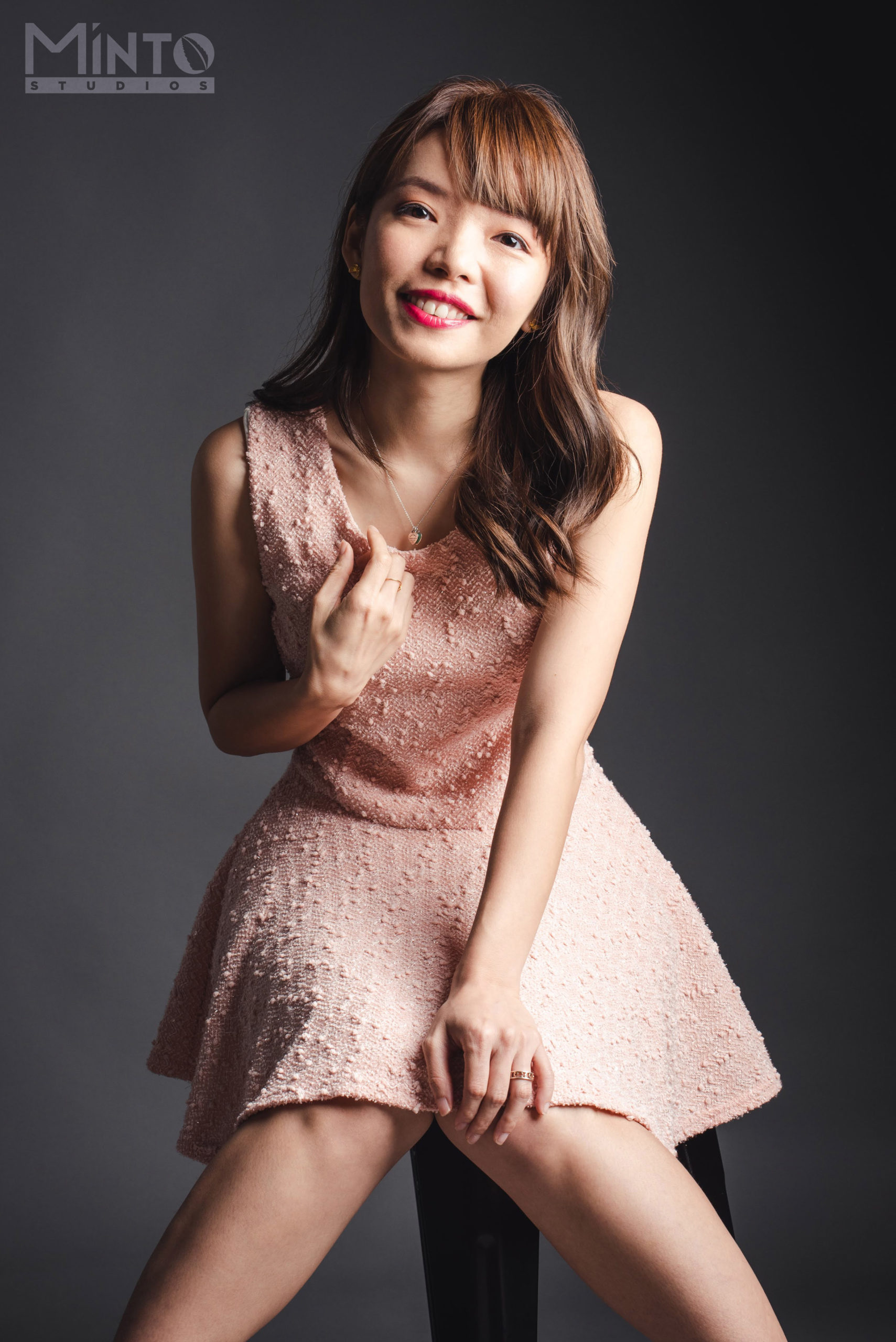 1/2 of #TheEpiphanyDuplet, Tiffany Yong juggles her ABCs – Acting, Blogging and Coaching/Consulting as she is fuelled by passion and drive to succeed.
It is not easy to make a living in Singapore just purely based on Acting, so with Blogging to help her with her online presence, and Coaching kids drama, private tutoring and freelance social media consulting to finance her life, she is currently leading the life most people hope to have: Living the Dream!