Ferdinand (萌牛费迪南) Movie Review | by The Epiphany Duplet
Recommended Audience: Fans of John Cena, Kate McKinnon, Anthony Anderson, Bobby Cannavale, Gina Rodriguez, Daveed Diggs, Gabriel Iglesias, David Tennant, The Story of Ferdinand, Munro Leaf, Robert Lawson, Carlos Saldanha and animation/ comedy movie fans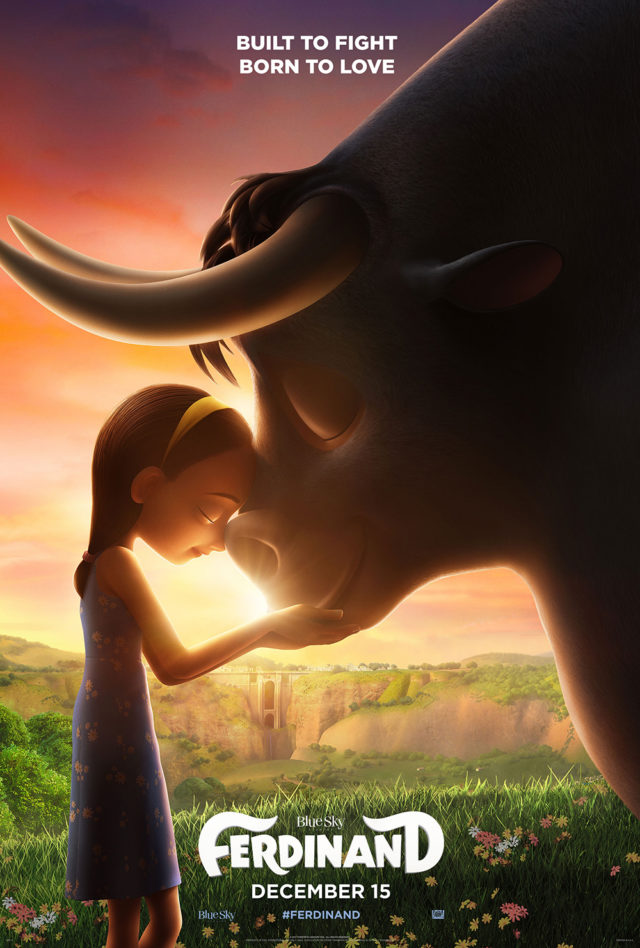 Ferdinand (萌牛费迪南) Movie Synopsis
"Ferdinand" tells the story of a giant bull with a big heart. After being mistaken for a dangerous beast, he is captured and torn from his home. Determined to return to his family, he rallies a misfit team on the ultimate adventure. Set in Spain, Ferdinand proves you can't judge a bull by its cover.
Ferdinand (萌牛费迪南) Viewer Rating: 3.75/5 ****
Ferdinand (萌牛费迪南) Movie Review:
Tiffany Yong: Movie goers will probably be familiar with the "Silence Your Cellphone" Ferdinand clip that has been playing in cinemas since early 2017. And yes, that's all the background knowledge I have about the film prior to watching, after all, you guys know I'm not exactly a fan of animations. However, I'm starting to watch more, all thanks to having a boyfriend who used to do animation back in school Twentieth Century Fox Singapore. Initially, Ferdinand reminded with me of Lion King (you know the father-and-son-relationship) and The Book of Life (topic of bullfighting from the human's perspective), but this is thankfully way more lighthearted and adorable. 

Peps Goh: I'm happy to say that they had made an entire movie about bulls, and not made a single "bullsh*t"-based joke (hah). That aside, it's a pretty fun watch all in all. It had it's moments in portions of unexpected humour; like in that dance battle scene between the horses and bulls, that they had milked (hah geddit?) a little longer than you would expect, making it even funnier.
Tiffany Yong: What I enjoyed most was the heartwarming interaction between young Ferdinand and Nina, followed by the ridiculous escape. While I understand that this is meant to be a family-oriented animation, there were certain portions that I felt could be "milked" a little more to make it more educational. For example, the part about how bulls which are not able to fight ending up as "meat", it would have made me think twice about having beef (not that I take beef) anytime soon. Also, if only an explanation was provided when the Casa del Toro owner sent all the bulls (and goat) to Nina, it would have been perfect.
Peps Goh: With tastefully written progressions of character arcs for every single one of it's bull ensemble cast, containing nice and relevant little coming of age novelettes of: living up to the expectations of our parents and society, learning to make meaningful connections with the people around us, being able to connect with our more tender sides without offending one's own misconstrued ideal of masculinity, making it a wholesome watch for the family, young viewers and their parents alike.
Tiffany Yong: Perhaps, just perhaps, that after watching this with their kids, parents could see the little meaningful message that Ferdinand is trying to convey – You can win too by being yourself. Or should I say, don't force your kids to 'follow your footsteps', because you never know if it's the right path, or if they are truly happy doing so. 🙂
Do You Know?
Although Ferdinand is a peaceful bull that does not wish to partake in any fierce fighting, his voice actor, John Cena, is known for being a wrestler.
The scenes where Una (Gina Rodriguez), Dos (Daveed Diggs), and Cuatro (Gabriel Iglesias) roll themselves up, is an allusion to Sonic the Hedgehog. One of them is even blue, like Sonic.
"Ferdinand The Bull" was a Disney animated short, first shown in 1938 and it won an Academy Award for Best Animated Short. A short show about Ferdinand is shown on television every Christmas Eve in Sweden. It's a very popular and known tradition in most houses.
Behind The Scenes and Interviews
Check out Ferdinand (萌牛费迪南) Official Website and Facebook Page!
Ferdinand (萌牛费迪南) is out in cinemas on 21 December 2017.
Cheers,



Tiffany Yong: Facebook | Instagram | YouTube
Peps Goh: Facebook | Instagram | YouTube
The Epiphany Duplet: #TheEpiphanyDuplet
*Disclosure: Invitation from Twentieth Century Fox Singapore. No monetary compensation was received for the movie review.
P.S. Noticed the different coloured text? Articles written by #TheEpiphanyDuplet will be colour-coded in future to let every reader know who say what! Hope you've enjoyed reading our insights!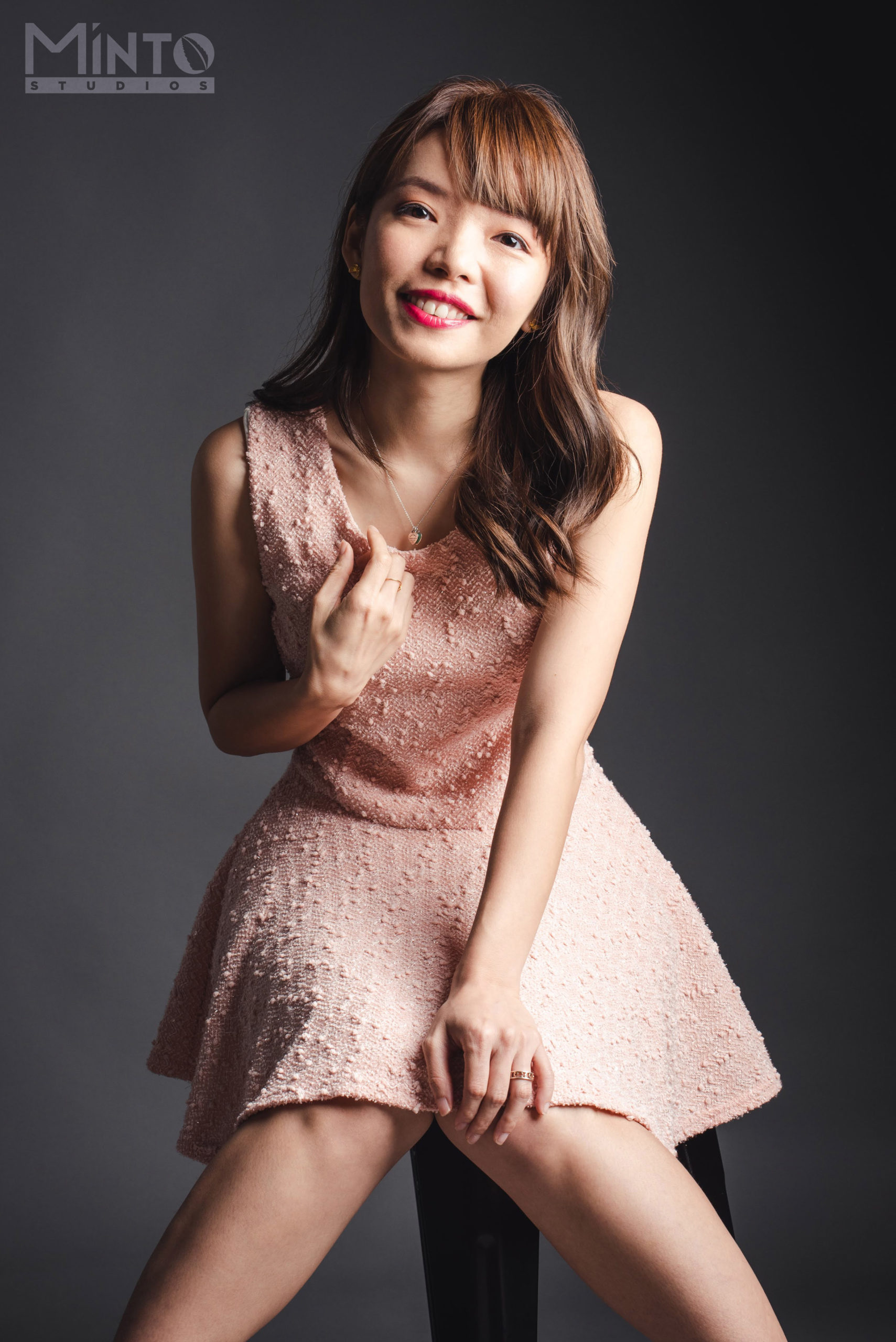 1/2 of #TheEpiphanyDuplet, Tiffany Yong juggles her ABCs – Acting, Blogging and Coaching/Consulting as she is fuelled by passion and drive to succeed.
It is not easy to make a living in Singapore just purely based on Acting, so with Blogging to help her with her online presence, and Coaching kids drama, private tutoring and freelance social media consulting to finance her life, she is currently leading the life most people hope to have: Living the Dream!