Estheclinic Review: Slow & Regrow Hair Loss Treatment
Recent years, there's more and more people suffering from premature balding and hair loss. Blame it on genes, stress, diet, childbirth, drugs (chemotherapy, blood thinners, beta-adrenergic blockers and birth control pills) or cosmetic procedures, there's more and more factors that might contribute to hair loss, be it temporary or permanent.

During my IPL treatment at Estheclinic, I got to know from about the Slow & Regrow Hair Loss Treatment developed specially by EstheClinic to tackle chronic hair loss, I decided to get a friend who has hair thinning issues to go for a consultation and experience the hair loss treatment.

The consultation and scalp analysis aims to determine the root cause of the problem, as well as to ensure there's no possible allergies, skin injury or ongoing medical treatments cause contraindication to the advised treatment.
For my friend, she has no genetic history of balding, and her hair thinning occurred in the recent years. The consultant recommended the Slow & Regrow Hair Loss Treatment which combines Low Level Laser Therapy, a FDA-approved Technology with specific hair care products to fight against hair loss and stimulate hair follicle regrowth.
Tip: The average adult head has about 100,000 to 150,000 hairs and loses up to 100 of them a day; finding a few stray hairs on your hairbrush is not necessarily cause for alarm. However, if the growth is slower than the hair loss, it causes thinning.
1. Scalp Stimulation with DermaBooster
Unlike traditional treatments which includes hair wash, the hair loss treatment is a fuss-free procedure which allows working adults to come for their treatment during lunch breaks or after work. The treatment is a 2+1 part treatment, starting with scalp stimulation with DermaBooster.
The therapist begin by parting the hair and using the Le DermaBooster micro-needling device to roll against the scalp with light pressure. It opens the ephemeral micro-channels in the surface layers of the scalp, working through a massage-like motion which penetrates deeply into the cells, promoting cell regeneration and collagen production.
The initial experience was a tingling session that faded after a while, as well as some redness, as the scalp is being stimulated.
These microscopic openings allow deep penetration of the active ingredients of ElaDerm hair products and also deep penetration of the light. La Lotion Capillaire Anti-Chute is then applied using a brush on the scalp, activating micro-circulation of the scalp and provide essential nutrients to hair bulb to stop excessive hair loss and stimulate growth.
The organic silicon in the lotion improves the quality of foster hair bulb and strengthens its growth. It reduces seborrhea and keeps the moisture balance of the scalp and hair follicles. It strengthens the hair structure and slows hair loss while improving microcirculation and accelerates hair growth.
Tip: Avoid styling creams and gels and let your hair and scalp breathe every few days. Cut back on the use of blow dryers, curling irons and other heated styling tools, which can weaken hair and make it prone to breakage.
2. Low Level Laser Therapy (LLLT)
LLLT is a non-invasive and painless treatment that has been specially developed to prevent hair fall, stimulate hair regrowth, and strengthen the hair fibre. It efficiently acts on cellular metabolism by increasing blood circulation and supplying oxygen to the follicles. Around 70% of hairs are then stimulated from the resting phase to the growing phase.

Low Level Laser Therapy (LLLT) delivers a cool laser energy to the scalp tissue to strengthen the hair fibres and stop hair fall. It stimulates the self-repair of the hair follicles and slows down degeneration while acting on blood and lymphatic circulation to restore hair growth. Besides that, it also acts on the hair texture to result in a thicker hair from the first session.

This is achieved using DermaLED machine by the BVA Technology, where it has different programs targeting different issues. The light emitted by the LED (Light Emitting Diode) is directly projected onto the area to be treated, allows a targeted action on hair loss by providing capillary stimulation. The treatment act on dormant follicles and promote the growth of new hair.
Tip: Hair loss might be due to vitamin deficiency too! Consult your doctor to determine if you need to take supplements. Eat foods rich in iron, folic acid and B vitamins. Vitamin B-7, also known as biotin, also contribute to healthy hair and nail growth. Hair-friendly foods include eggs, carrots, beans, rice, nuts, spinach and other leafy green vegetables. 
3. ElaDerm Hair Care Products
Last but not least, is the daily home-care products that will help prolong the effectiveness of the treatment as well as to keep the scalp healthy. Based on natural ingredients, the ElaDerm hair care products are composed of organic silicium that will have several properties on hair scalp. It improves the quality of foster hair bulb and strengthens its growth, it reduces seborrhoea and keeps the moisture balance of the scalp and hair follicles. Organic silicium also strengthens the hair structure, and improves micro-circulation to help the slowdown of hair loss.

Le DermaBooster is recommended to boost the cellular stimulation and increase effectiveness of the ElaDerm hair products.
Le Shampoing Anti-Chute is sulfate-free shampoo (doesn't lather) that brings to the hair bulb the essential nutrients to stop hair fall and stimulate hair regrowth. Hair regains strength and vitality from root to tip. The La Lotion Capillaire Anti-Chute activates microcirculation of the scalp and provide essential nutrients to hair bulb to stop excessive hair loss and stimulate growth.
How Long to See The Results?
According to Estheclinic, there are many factors that can determine how soon a person will notice the results. This includes the degree of hair loss and how long they have been experiencing it. But usually, a reduction in the progress of hair loss can be visible within 4 to 8 sessions (two to three weeks). To achieve a long-lasting slowdown of hair loss and notice hair regrowth, one should consider 12 to 16 sessions and then consider some maintenance sessions seasonally.
P.S. Technically, if hair is lost due to breakage or aggressive brushing, the follicle might be dormant for a few weeks. There after, new baby hair will sprout and slowly mature over the course of six months. The normal growth is about 0.5 inch monthly.
EstheClinic @ Tanjong Pagar
Address: 72 Tras Street, Singapore 079011 (Tanjong Pagar MRT Exit A)
Website: https://www.estheclinic.com.sg
Facebook: https://www.facebook.com/estheclinicsingapore/
Contact: +65 6221 4797
Email: enquiry@estheclinic.com.sg
Opening Hours: 10am to 8pm (Monday – Friday) | 10am to 5pm (Saturday) | Closed on Sunday and Public Holidays
Experience your first trial session of Slow & Regrow at a special promotion price of $98 and get 10% discount off Slow & Regrow packages when you quote Tiffany Yong!
xoxo



Facebook | Instagram | Twitter | YouTube
Disclaimer: Please be rest assured that even though the hair loss treatment were sponsored, it does not have any bearing on the content of this post. Opinions stated are genuine and honest. Also note that all sources, information, content, links are valid to change at any time.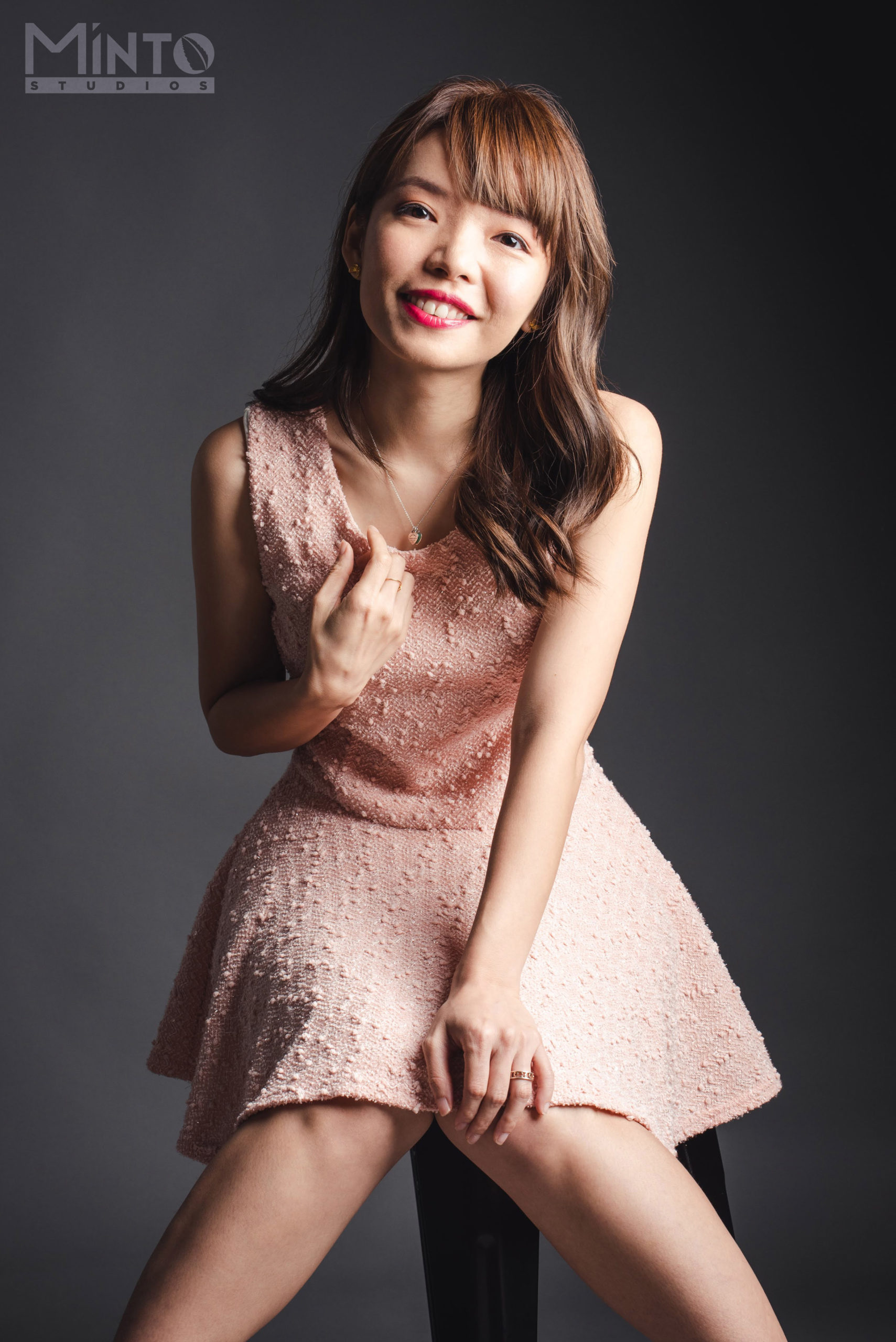 1/2 of #TheEpiphanyDuplet, Tiffany Yong juggles her ABCs – Acting, Blogging and Coaching/Consulting as she is fuelled by passion and drive to succeed.
It is not easy to make a living in Singapore just purely based on Acting, so with Blogging to help her with her online presence, and Coaching kids drama, private tutoring and freelance social media consulting to finance her life, she is currently leading the life most people hope to have: Living the Dream!