Suddenly Twenty (20 ใหม่ ยูเทิร์นวัย หัวใจรีเทิร์น) Movie Review | by tiffanyyong.com
Recommended Audience: Fans of Davika Hoorne, Saharat Sangkapricha, Kritsanapoom Pibulsonggram, Miss Granny and thai comedy movie fans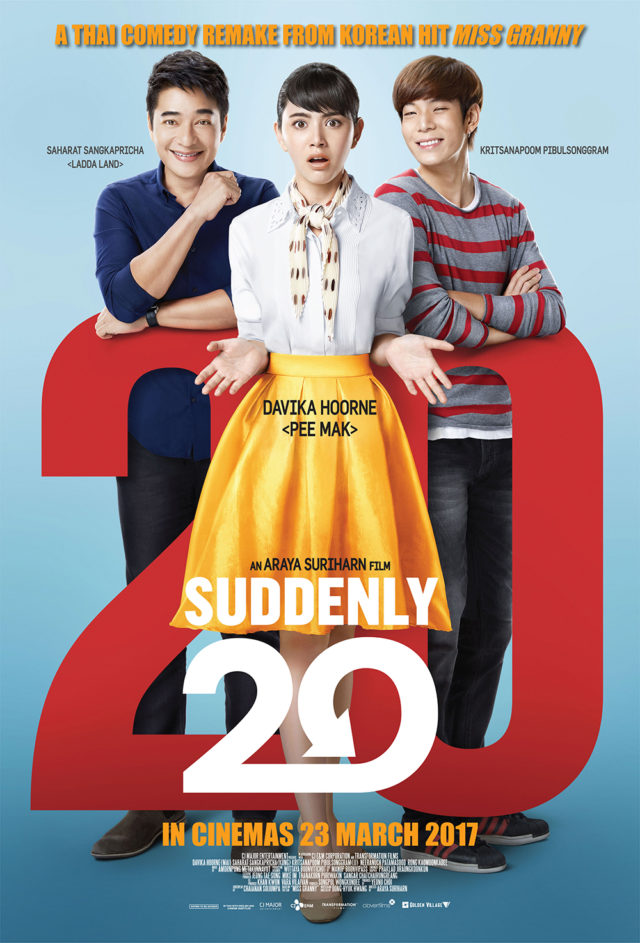 Suddenly Twenty (20 ใหม่ ยูเทิร์นวัย หัวใจรีเทิร์น) Movie Synopsis
"Parn" is a stubborn old woman in her 70's who one day learns that her son is planning to send her off to a nursing home. While wondering around the street in grave, she is drawn to a mysterious light and walks into a photo studio to take a nice photo for her funeral. After she comes out of the studio, she's gone back to being a vibrant 20-year-old young woman again! With no one recognizing her, she sees it as a second chance at life and decides to take advantage of her new-found youth that she never got to enjoy in her old days
Suddenly Twenty (20 ใหม่ ยูเทิร์นวัย หัวใจรีเทิร์น) Viewer Rating: 3.5/5 ***
Suddenly Twenty (20 ใหม่ ยูเทิร์นวัย หัวใจรีเทิร์น) Movie Review:
When Peps and I first received the invitation to catch this film, we were surprised. It wasn't long ago when we caught Suddenly Seventeen Movie, another going back in time movie when this is out. We loved the latter, and don't really foresee ourselves enjoying this somehow run-of-the-mill movie. We were glad to be slightly wrong. Here, instead of a 10-years-age difference, it is a 50-years-age throwback.

Suddenly Twenty is a comedic tearjerker, a perfect example for the quote -"In twenty years, you'll regret the things you didn't do rather than the things you did do." Here, the main lead, a grumpy old lady was given an opportunity to turn back time back to when she was twenty to complete dreams that she had always want to do. The pacing and music was on point, we couldn't help laughing at the many classic horror and melodrama-turn comedy filming techniques. The performance of the cast was almost priceless. The gorgeous Davika Hoorne brought out the spirit of 74 year old Parn through her behaviour and actions.
While the movie has great sound effects and even used iconic luk krung (vintage Thai Pop) songs as soundtracks, they were not memorable. There will be moments I wondered why do the song Producer want to look for someone who sings oldies instead of someone who has a good voice but is able to sing pop. The idea of him as a money-making producer, thinking that such singer will be well-received in the current era, was beyond a joke.
The storyline was pretty conventional, and I was proud to say that I managed to predict the plots before it took place. That was even before knowing that the film was a remake! With insights about aging, family relationships within three generations and the well-liked "follow your dreams" theme, Suddenly Twenty is definitely a fun weekday watch for both family and couples!
Do You Know?
The first movie produced by CJ Major Entertainment, a joint venture between Thai Major Cineplex Group and CJ E&M from South Korea, Suddenly Twenty is a remake of the successful Korean movie 수상한 그녀 Miss Granny (2014)
"Miss Granny" released in January 2014 attracted 8.65 million viewers in South Korea, was remade as "20 Once Again" in China, the best-ever selling Korean-Chinese film that earned 365 million yuan. The original film was also remade in Vietnam, retitled "Sweet 20", which became the most-viewed film in Vietnamese film history. A Japanese remake and an Indonesian version were also being produced. It was also said that the English- and Spanish-language remakes are in the process of production too!
Behind The Scenes and Interviews
Check out Suddenly Twenty (20 ใหม่ ยูเทิร์นวัย หัวใจรีเทิร์น) Official Website and Facebook Page!
Suddenly Twenty (20 ใหม่ ยูเทิร์นวัย หัวใจรีเทิร์น) is out in cinemas on 23 March 2017.
xoxo



Facebook | Instagram | Twitter | YouTube
*Disclosure: Invitation from Clover Films Singapore. No monetary compensation was received for the movie review.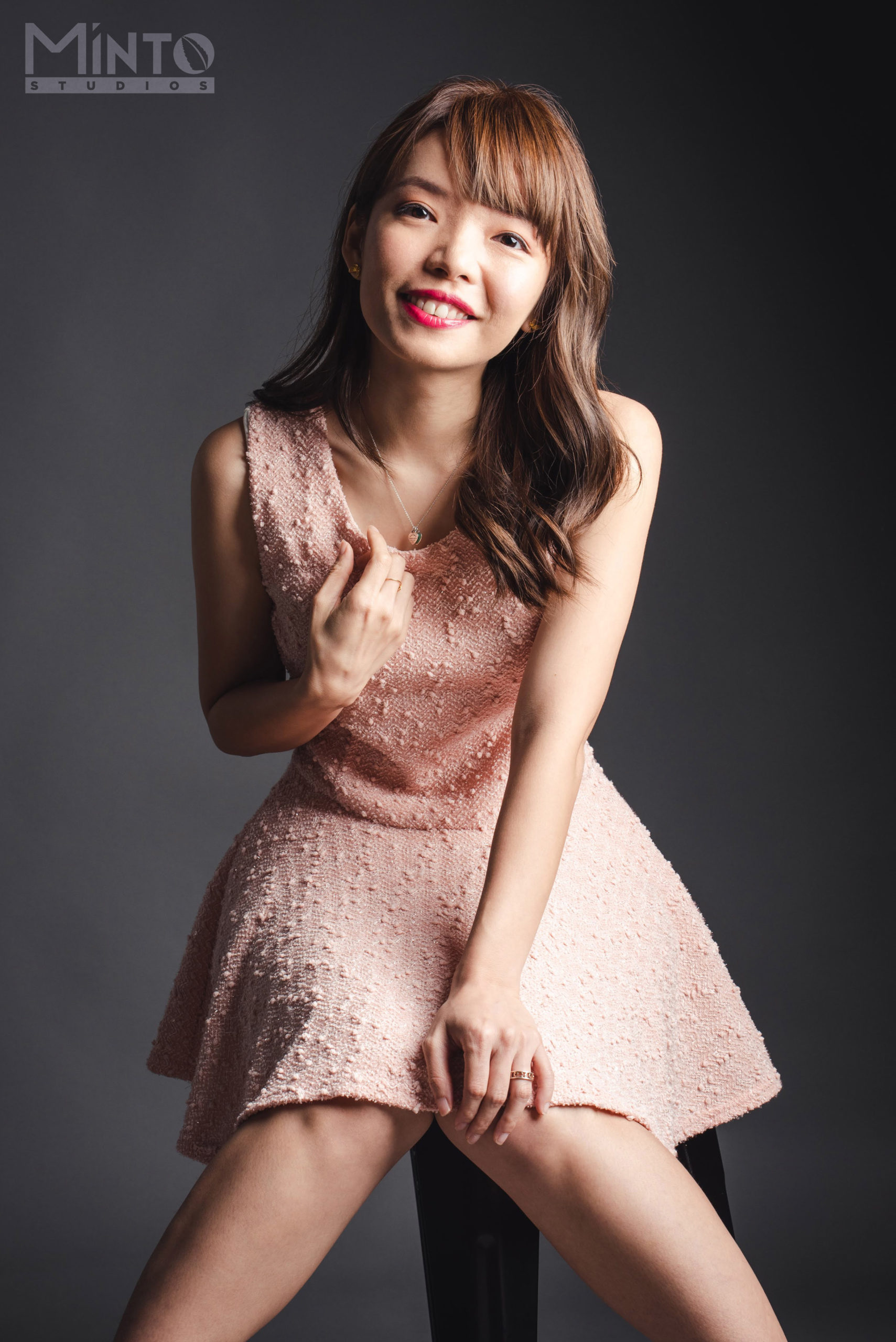 1/2 of #TheEpiphanyDuplet, Tiffany Yong juggles her ABCs – Acting, Blogging and Coaching/Consulting as she is fuelled by passion and drive to succeed.
It is not easy to make a living in Singapore just purely based on Acting, so with Blogging to help her with her online presence, and Coaching kids drama, private tutoring and freelance social media consulting to finance her life, she is currently leading the life most people hope to have: Living the Dream!