Beauty and the Beast DisneyBound: Singapore
The idea of doing a Beauty and The Beast Disneybound photoshoot was first suggested to me by my friend, a fellow DIY craft-enthusiast and travel blogger, Priscilla aka Pingerrain. My first reaction was… Disney-what? If you are as unsure of the term as I was, DisneyBounding, first created by Leslie Kay (founder of disneybound.co) is a way everyday people show their love of Disney through fashion.

In simple terms, it means you can get to be Ariel without flipping around in the public with a purple bikini and green tail, or be Cinderella without having to wear the real puffy blue gown that keeps everyone at an arm's length from you.
DisneyBound inspires and allow anyone to pull together your own outfits which work for your body and wallet. All we gotta do is to pick a character we want to portray and model an outfit using certain colour palettes and accessories. It can be casual, smart casual or even formal, all depending on the occasion.
Disneybound Belle ft. Reyna Neo & Tiffany Yong
Priscilla told me it will be a pretty simple project, just grab some similar coloured outfit as the characters from Beauty and the Beast and she will make some accessories and crafts for me to take photos with. But me being who I am, I somehow expanded it into a somewhat extensive project.

♪♫ I want so much more than they've got planned♫♪
We don't exactly have a castle in Singapore, but a library with ladder to bookshelves? Here it is!
What made this project so different is that there's 2 Belles! If you've been following my articles, Reyna is the makeup artist who created the Kang Mo Yeon-inspired bridal looks in my Descendants of the Sun bridal photoshoot. This time, she's not just the makeup artist creating the Belle-inspired looks, she's also one of the Belles!
While Reyna went for a look that's closer to the original, I decided to create something same-same-but-different by bringing back the suspenders from the eighties. And the person who created this look for me, was my very Beast, Peps Goh.
Disneybound Beast ft. Peps Goh
While most guys will be averse to doing something stereotypical, I was surprised when Peps accepted taking up this photoshoot concept when I suggested this. Not only did he spend 2 days walking around different shopping malls looking for suitable outfits, he even came up with the suspenders and white sweater around waist idea to recreate Belle's blue-dress-with-white-apron-look.

For the Beast, the most iconic colour was the royal blue jacket. With that in mind, we tried searching for T-shirts and polo shirts, but lo and behold, we found this perfect jacket with golden buttons instead.
Disneybound Gaston ft. Tian Shun
"You are the most gorgeous thing I've ever seen! Nobody deserves you…" – Gaston
I was glad when Tian Shun, Reyna's boyfriend was sporting enough to join us despite the late invitation.
Instead of going for Gaston's classic red top, which will probably feel like a Chinese New Year or National Day (for Singapore) outfit, he chose a shade darker and went for an orange-red instead.
Belle & Gaston
While good looking Tian Shun didn't fit that narcissistic, arrogant and sexist personality of Gaston as well as someone-I know-but-he-who-must-not-be-named, he had fun reenacting some of the classic male-chauvinistic scenes with his Belle (Reyna).
It's not right for a woman to read. Soon she starts getting ideas and thinking. – Gaston
♪♫ Here in town there's only she, who is beautiful as me!
So I'm making plans to woo and marry Belle! ♫♪
Belle and the Beast
Interestingly, Peps told me that he used to be a constantly angry, depressed, stubborn and violent person. What's more, him as a parkour practitioner and his job as an actor and action choreographer made him a man with enhanced strength, speed and agility like that of the Beast.
While I didn't exactly teach him to be kind and sweet (he is pretty gentlemen-ly by the time I know him), he did attract me with his talents, and his protective + trustworthy nature (sans his puns).
♪♫ True that he's no prince charming
But there's something in him that I simply didn't see ~♫♪
If he could learn to love another, and earn her love in return
by the time the last petal fell, then the spell would be broken.
Beauty and The Beast DisneyBound Outfits:
Following the colour palettes of the characters in the 26 years old animated movie (1991), each of us have a 2 sets of outfit – casual and semi-formal.
For ladies, if you've noticed, the timeless denim overalls, dungarees, and pinafore are recently back in trend. They can be found in many blogshops and fashion outlets. So here's two different inspirations on how you can dress up like Belle without going the denim-way.
For gentlemen, you can go for chinos pants (shorts) and round collared T-shirts for a more casual feel. We all know Uniqlo has plenty of that! 🙂
The iconic yellow gown Belle wore to the ball is a tad too formal for every-day wear. So here's two suggestions – a yellow long chiffon skirt with a white top, or a yellow dress which makes you look Belle-ish when you pair it with rose-earrings!
Gentlemen can either do a collared shirt for a more smart-casual look, or go full formal with tailored pants and shirt.
Hope you've enjoyed reading my first attempt to create a rendition of the Beauty and The Beast DisneyBound in Singapore. So which is your favourite outfit? If you have any suggestions on how to improve it, or if there's something you would like to see, do share with me by commenting below!
Collaboration Partners: Special Thanks~
1. Accessories and DIY Crafts from Pingerrain.com

If you wish to learn how to make any of the above Beauty and The Beast inspired crafts and accessories, check out Priscilla's Youtube videos!
Facebook Page: https://www.facebook.com/pingerrain
Instagram: @pingerrain
Website: http://www.blog.pingerrain.com/
Youtube Channel: https://www.youtube.com/user/pingerrain
2. Makeup by ReynaHearts

Check out Reyna's article on how she achieve the Belle-inspired makeup look.
Facebook Page: https://www.facebook.com/reynahearts.makeup/
Instagram: @reyna_hearts
Website: http://www.reynahearts.com/
3. Photography by Remus Devin Koh

Special thanks to the man who took these beautiful photos despite being unfamiliar with the Disney movie. 🙂
Instagram: @remusdevinkoh
4. Flowers from A Better Florist

We weren't planning to get a bouquet, but I think Kayla Love from A Better Florist heard my silent prayers and sent me an email just 3 days before the scheduled Beauty and the Beast photoshoot. Talk about timeliness. I guess Belle is fated to have her roses.
Facebook Page: https://www.facebook.com/abetterflorist
Instagram: @abetterflorist
Website: https://www.abetterflorist.com/
Get $15 off your first bouquet here~
~ One of the greatest gifts of life, to love and be loved in return. ~
xoxo



Facebook | Instagram | Twitter | YouTube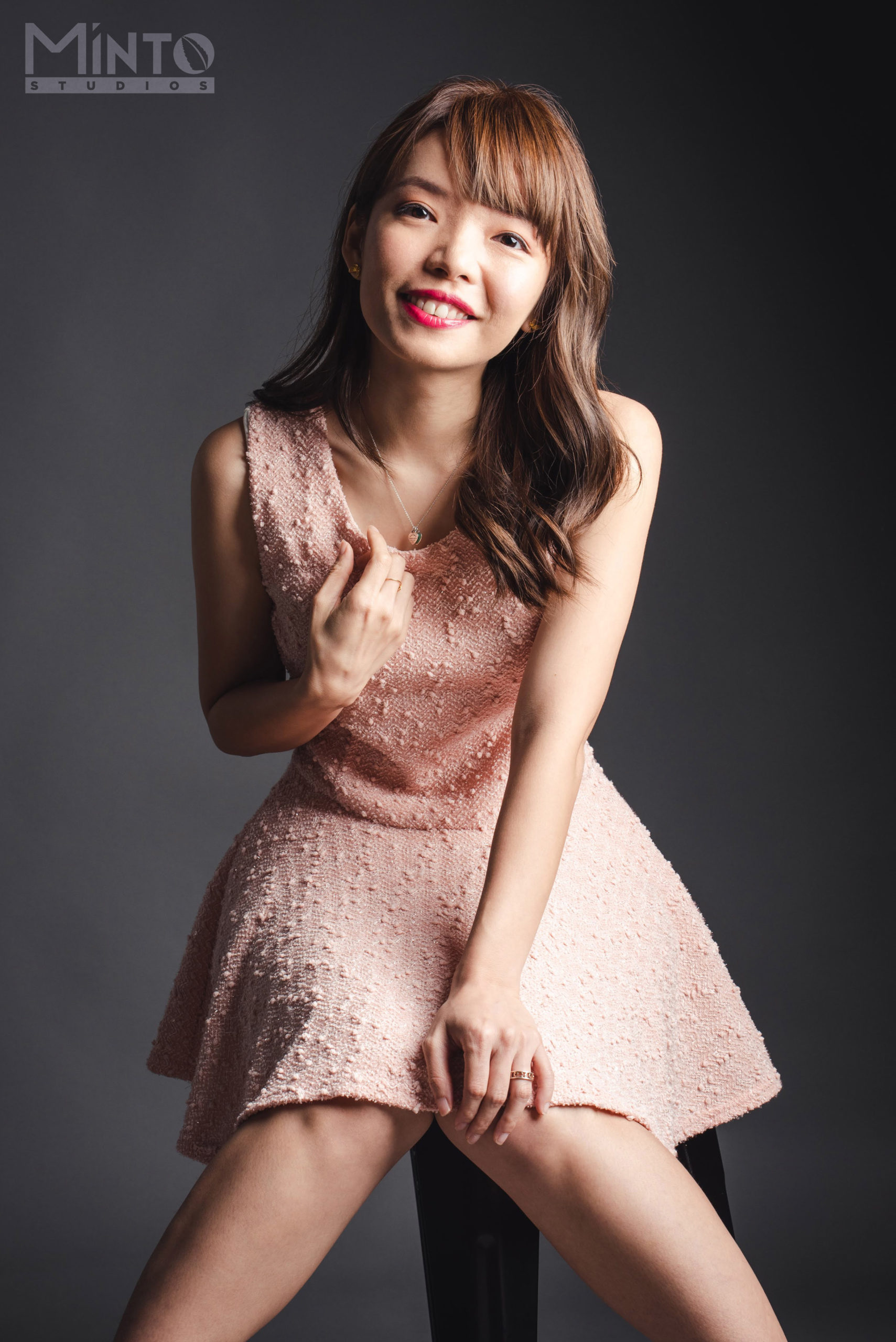 1/2 of #TheEpiphanyDuplet, Tiffany Yong juggles her ABCs – Acting, Blogging and Coaching/Consulting as she is fuelled by passion and drive to succeed.
It is not easy to make a living in Singapore just purely based on Acting, so with Blogging to help her with her online presence, and Coaching kids drama, private tutoring and freelance social media consulting to finance her life, she is currently leading the life most people hope to have: Living the Dream!