Kong: Skull Island Movie Review | by tiffanyyong.com
Recommended Audience: Fans of Tom Hiddleston, Samuel L. Jackson, Brie Larson, John Goodman, John C. Reilly, Jordan Vogt-Roberts, King Kong and action movie fans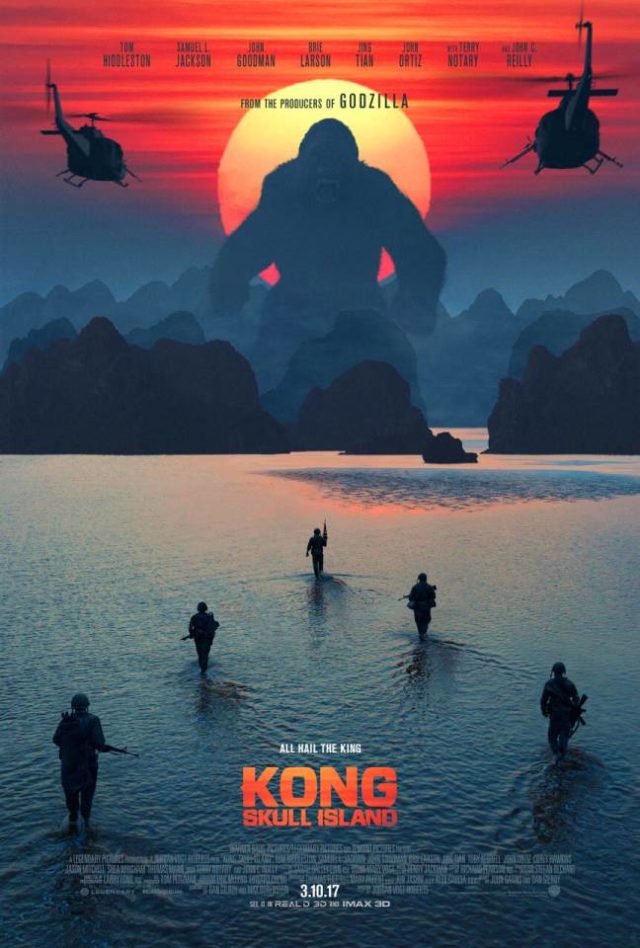 Kong: Skull Island Movie Synopsis
A diverse team of explorers is brought together to venture deep into an uncharted island in the Pacific—as beautiful as it is treacherous—unaware that they're crossing into the domain of the mythic Kong.
Kong: Skull Island Viewer Rating: 3.25/5 ***
Kong: Skull Island Movie Review:
Online reviews has been linking 1979's Apocalypse Now to Kong: Skull Island. Obviously, I haven't watched the film that was released before my time, so to me, the movie felt more like a combination of 1993's Jurassic Park + 2012's Journey 2: The Mysterious Island with a bit of 1995's Mighty Morphin Power Rangers: The Movie (if you find that gigantic skeleton scene below familiar).

So with that in mind, you should probably know that it is a not a film you should take too seriously. If charming Tom Hiddleston aka Loki and Oscar-winner Brie Larson were the reasons you enter the cinema (they were, for me), you might be slightly disappointed by how they were not used to their full potential. James Conrad (Tom Hiddleston) was an SAS vet and skilled tracker but his skill set was not well-displayed as he was overruled half the time by the lieutenant (Samuel L Jackson) while Mason Weaver (Brie Larson) held her camera like a weapon more than half the time even in the face of monsters.
There were too many characters. Most of them were wiped out (food for the monsters) and forgotten halfway through the movie, and they were so insignificant that it was difficult to relate to any of them as the audience didn't know much about them from the start. Oh, not to forget the forgettable Jing Tian who had only 1-2 lines despite being seen hovering at the back doing… nothing?
If there's anything I love about the film, it's the gorgeous "Skull Island" set, rich with colours of the nature, as well as unknown creatures. When John C. Reilly's character, a soldier who had been cut off from the outside world for some time, introduced the tribes and revealed their worship towards Kong, the landscapes were so beautiful that it felt surreal.
And Kong, is impressive. From the raging monster which killed half the team in a short time, to a quiet gorilla tendering his wounds, to a heroic god to the inhabitants, Kong charms his way to the audience's heart. Not only did we get to see him up-close, the short moments where he do his little heroic action sequence and saved the humans, they were furiously majestic.
There were several pretty cool monsters. Aside from the little déjà vu moment when I saw the lizard-lookalike ultimate monster (not sure where I've seen before), the giant creatures and sudden + gruesome moments with unexpected monsters like the giant ants/ spiders were fun watches. The film also tried to lesson the tension with over-the-top massacre, something that you either appreciate or not as it diffuses the mood of the film, making it a neither thrilling nor amusing movie. I came out of the cinema feeling as if something was amiss, just like how Kong couldn't put a finger on his feelings for Mason Weaver.
Do You Know?
Sets were built at Kualoa Ranch, Hawaii, near the same filming locations as Jurassic World (2015).
Samuel L. Jackson repeats his line, "Hold onto your butts," from Jurassic Park (1993), which is also about an island inhabited by giant creatures.
The film's cast includes one Oscar winner: Brie Larson, and two Oscar nominees: Samuel L. Jackson and John C. Reilly. Including Tom Hiddleston, they are all part of the Marvel Cinematic Universe: Samuel L. Jackson played S.H.I.E.L.D. director Nick Fury, Tom Hiddleston played Loki, John C. Reilly as Nova Corps Officer Rhomann Dey, and Brie Larson, who will play the title character in Captain Marvel (2019).
Skull Island is the second instalment of the MonsterVerse, following Godzilla (2014). There is an after credits scene which sets up the monster universe by notifying that kong isn't the only king, or monster out there.
Behind The Scenes and Interviews
Check out Kong: Skull Island Movie's Official Website and Facebook Page!
Kong: Skull Island Movie is out in cinemas on 9 March 2017.
xoxo



Facebook | Instagram | Twitter | YouTube
*Disclosure: Invitation from Singapore Film Society. No monetary compensation was received for the movie review.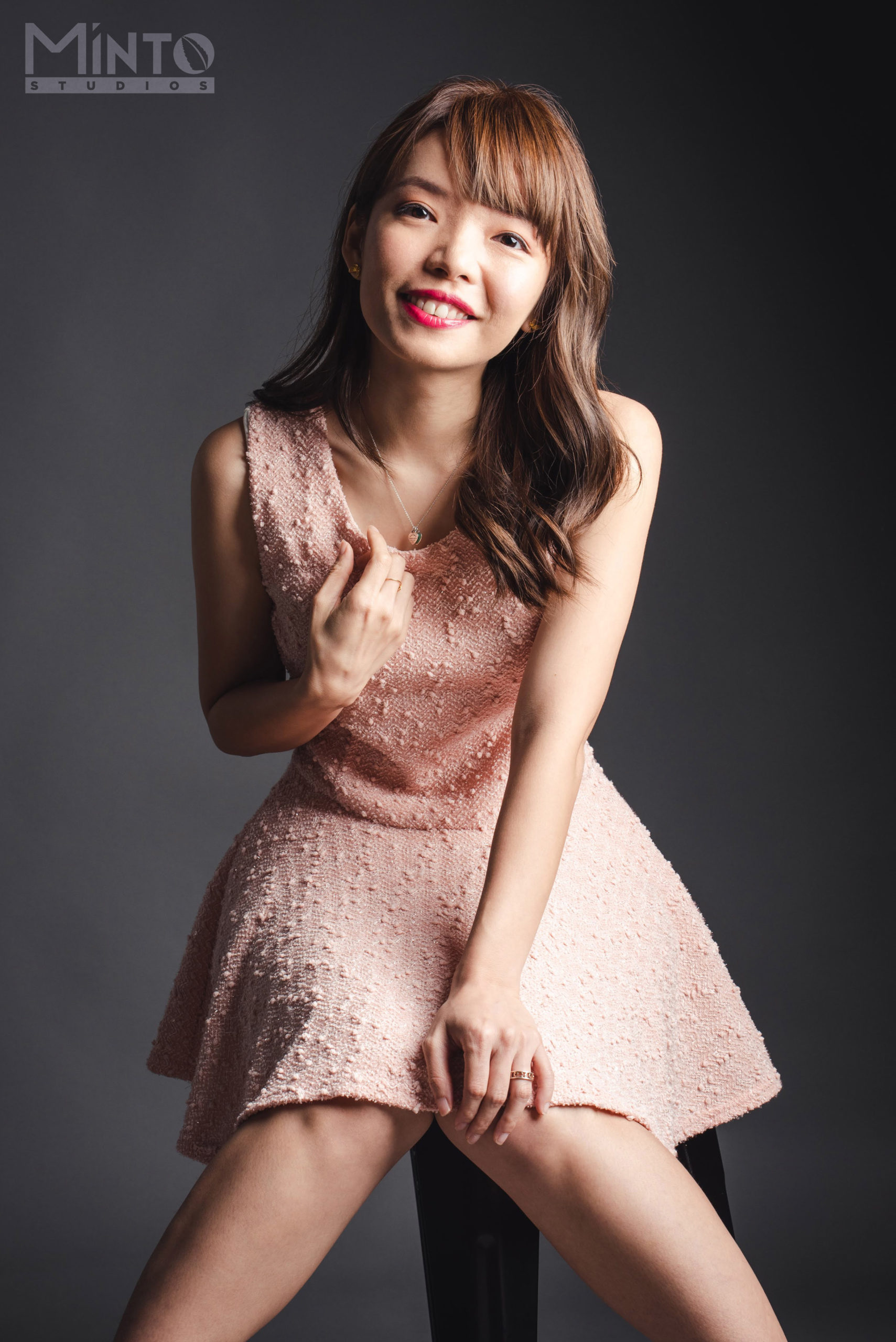 1/2 of #TheEpiphanyDuplet, Tiffany Yong juggles her ABCs – Acting, Blogging and Coaching/Consulting as she is fuelled by passion and drive to succeed.
It is not easy to make a living in Singapore just purely based on Acting, so with Blogging to help her with her online presence, and Coaching kids drama, private tutoring and freelance social media consulting to finance her life, she is currently leading the life most people hope to have: Living the Dream!