xXx: Return Of Xander Cage Movie Review | by tiffanyyong.com
Recommended Audience: Fans of Vin Diesel, Samuel L. Jackson, Ruby Rose, Nina Dobrev, Toni Collete, Donnie Yen, Deepika Padukone, Kris Wu, Michael Bisping, Tony Jaa, D.J. Caruso and action movie fans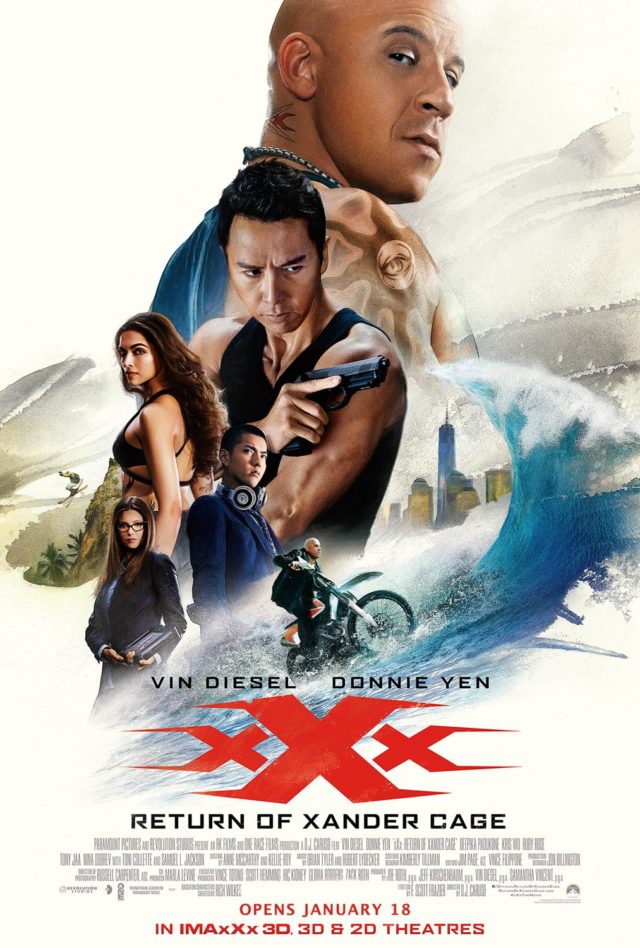 xXx: Return Of Xander Cage Movie Synopsis
The third explosive chapter of the blockbuster franchise that redefined the spy thriller finds extreme athlete turned government operative Xander Cage (Vin Diesel) coming out of self-imposed exile and on a collision course with deadly alpha warrior Xiang and his team in a race to recover a sinister and seemingly unstoppable weapon known as Pandora's Box.Recruiting an all-new group of thrill-seeking cohorts, Xander finds himself enmeshed in a deadly conspiracy that points to collusion at the highest levels of world governments.Packed with the series signature deadpan wit and bad-ass attitude, xXx:RETURN OF XANDER CAGE will raise the bar on extreme action with some of the most mind-blowing stunts to ever be caught on film.
xXx: Return Of Xander Cage Viewer Rating: 3.5/5 ***
xXx: Return Of Xander Cage Movie Review:
Here's yet another franchise where I haven't seen the first two instalments. But the first xXx was out 15 years ago in 2002, so I've got excuse right? I've got to say, this is one of the rare few OTT (Over the top) films which I quite enjoy despite the absurd plot.

So if this is also your first time coming across the xXx movie and hesitating to watch, I can assure you it's not a pornographic movie (not quite). It's just Nick Fury NSA Agent Augustus Gibbons (Samuel L Jackson) recruiting a group of superheroes super human for his Avengers xXx Program. The story was pretty straight-forward and predictable, the antagonist stole something from the government, the expert was being lured out to retrieve the missing item but things were not what it all seem to be.

With a typical plot, the film upped the game by having a kickass international cast from Hong Kong, China, India, Thailand, Canada, Australia, England and of course, America. I have to admit that some of the big names didn't have much screen time, but they all have their little spotlight moment one way or another.
I know Xander Cage's extreme sport's entrance performance (sliding down a forest slope with no snow in skis) was impressive (and humourous too!) but Donnie Yen totally stole the show with just his spectacular opening action sequence as Xiang. The fight choreography was beautifully brutal and best, you have a pretty clear view of all the actions without shaky cams. I had a fangirl moment as I see him perform his action sequence despite him being the "antagonist".
Second to Xiang's performance, the female characters each had a distinct personality and skill and they were surprisingly fun to watch. Sharpshooter Adele Wolff (Ruby Rose) and Serena (Deepika Padukone) had a nice collaborative scene where all girls will die to be in it. Even the usually-useless-typical geeky computer expert Rebecca "Becky" Clearidge (Nina Dobrev) had a good mix of girl crush and action sequence herself.
The film is not without flaws. Aside from the (xtremely) unnecessary making out scenes, the movie had a disjointed ending when Xiang magically teleported from fighting on the plane to walking all healthy and unhurt on the ground with the rest of the team. But the movie being an unapologetically crazy action fantasy, you tend to be more forgiving and simply enjoy the return of Xander Cage.
Do You Know?
Donnie Yen replaced Jet Li for the role of Xiang after Li dropped out for undisclosed reasons.

Bollywood actor Deepika Padukone made her Hollywood debut with this film. Reportedly she had earlier turned down an offer to work on Furious 7 (2015) after unavailability of dates.
This was the second time Vin Diesel opted out of the second entry of a series that he originally launched as the lead before reprising the role again. Diesel also skipped the second entry of The Fast and the Furious series.
Film debut of football player Neymar.
Once a member of popular Korean pop group EXO, Kris Wu had this as his Hollywood debut.
Behind The Scenes and Interviews
Check out xXx: Return Of Xander Cage Official Website and Facebook Page!
xXx: Return Of Xander Cage is out in cinemas on 19 January 2017.
xoxo



Facebook | Instagram | Twitter | YouTube
*Disclosure: No monetary compensation was received for the movie review.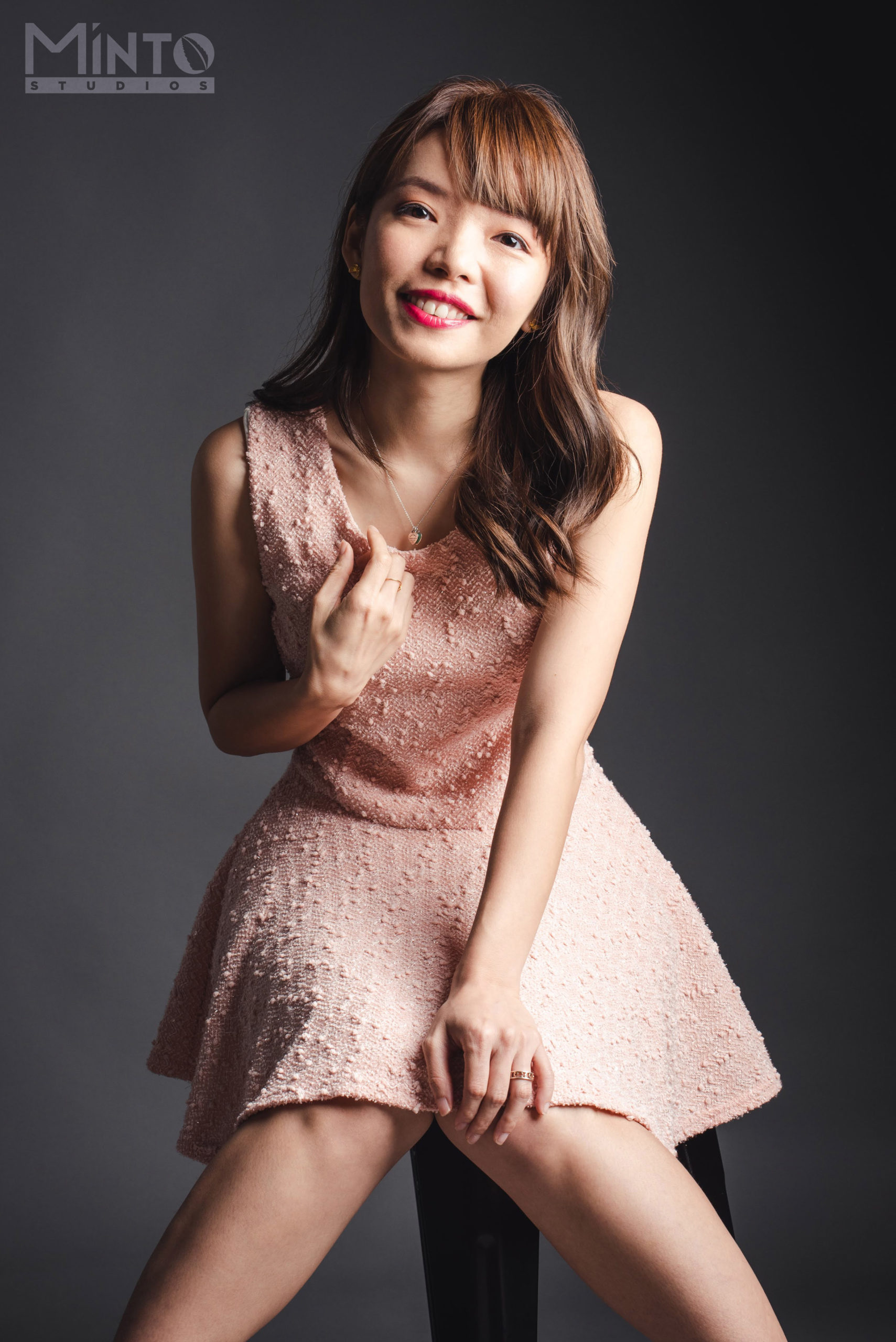 1/2 of #TheEpiphanyDuplet, Tiffany Yong juggles her ABCs – Acting, Blogging and Coaching/Consulting as she is fuelled by passion and drive to succeed.
It is not easy to make a living in Singapore just purely based on Acting, so with Blogging to help her with her online presence, and Coaching kids drama, private tutoring and freelance social media consulting to finance her life, she is currently leading the life most people hope to have: Living the Dream!