Jack Reacher: Never Go Back Movie Review | by tiffanyyong.com
Recommended Audience: Fans of Tom Cruise, Cobie Smulders, Aldis Hodge, Danika Yarosh, Patrick Heusinger, Edward Zwick and action movie fans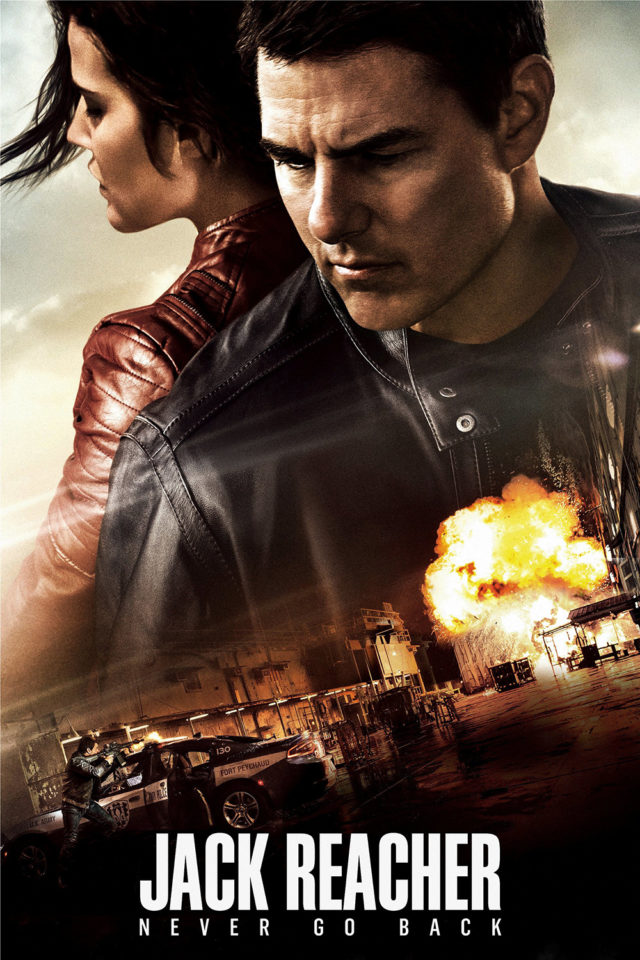 Jack Reacher: Never Go Back Movie Synopsis
Tom Cruise returns as Jack Reacher in this sequel based on Lee Child's bestselling novel Never Go Back, which finds the itinerant problem-solver accused of murder, and learning that he may have a child he has never met.
When Army Major Susan Turner (Cobie Smulders), who heads Reacher's old investigative unit, is arrested for Treason, Reacher will stop at nothing to prove her innocence and to uncover the truth behind a major government conspiracy involving soldiers who are being killed.
Jack Reacher: Never Go Back Movie Viewer Rating: 3.5/5 ***
Jack Reacher: Never Go Back Movie Review:
I delayed watching this film thanks to the general negative online critique. Luckily, a friend decided to catch this after I missed the morning appointment with him and we largely enjoyed the action and humour. Watching Tom Cruise somehow reminds me of watching Jackie Chan, or even Stephen Chow. You somehow feel like you are watching Tom Cruise acting as different characters instead of being a certain character. I didn't mean it in a negative way (although Jack Reacher is pretty similar to Ethan Hunt), but it also means you should catch this film if you are a fan of his actions and works.
Jack Reacher is not longer the loner in Never Go Back Movie. Instead, he went to save an alpha female , Major Susan Turner (Cobie Smulders) who was used to issuing orders and another alpha kid, Samantha who was used to being alone. It was nice to see Jack Reacher a little out of control this time round. The chemistry were off in a great way. I don't want to watch 3 unfamiliar people working perfectly together, the conflicts brought about interesting reactions.

Not only that, there was a hint of fatherly love in him when the Hunter tried to threaten him with the girl-who-could-be-his-daughter's life. It gave me a little déjà vu and for a second, I thought Jack Reacher was going to turn into Bryan Mills (Taken) and go into his "If you let my daughter go now that'll be the end of it… But if you don't…I will look for you…I will find you…and I will kill you." mode. The supposed-daughter, Samantha (Danika Yarosh) was not a useless vase (surprise). She managed to shine in her own way without trying to be a heroine. I liked how she managed to pull of the age where you are trying hard to mature yet there were actions where you are immature as a kid.

The tough Hunter (Patrick Heusinger) would have been perfect-ly evil if not for the fact that there was almost zero motivation for him to continue hunting for Jack Reacher. The reason was weak, it's a personal competition, made him the psychotic villain no one understand why he existed. The final neck-breaking, arm-crunching and leg-twisting close-quarters fight between him and Tom Cruise was still pretty awesome though.

I won't say this film is on par with Tom Cruise's Mission Impossible series, but it definitely offer a different depth and development for the lonesome character Jack Reacher. Catch it for the humour, the action and maybe some tips on how to escape an assassin if you don't have the fighting skills.
Do You Know?
The film is based on the 18th 'Jack Reacher' series novel by novelist Lee Child. "One Shot," the basis of the first film Jack Reacher (2012), is the 9th book, which means the movie is not a direct sequel in terms of the book series.
The studio originally considered adapting "61 Hours", the 14th novel in the 'Jack Reacher' book series as the second film, but according to Lee Child, the main challenge was the practical complexity to set a thousand miles of snow in South Dakota to accommodate the winter setting. After seeing a copy of the novel "Never Go Back" (2013) during the book's release, they decided to settle on this book because, "the character of Samantha (Danika Yarosh) forms a three-hander in audience appeal i.e Jack, Susan and Sam who are interested with the pair". If there is a third film, the studio would most probably use the 11th book "Bad Luck and Trouble" as "they feel they would be ready for an ensemble piece".
Actress and co-star Cobie Smulders performed all her own stunts in this major motion picture. She spent eight weeks training in various martial arts to prepare for her role in this film.
Source novelist Lee Child, author of the 'Jack Reacher' novels, has a brief cameo as a TSA agent who is seemingly ambivalent to the fact that Jack (Tom Cruise) does not really match the stolen ID he is using to board the plane.
Only sequel movie to date that Tom Cruise has made outside of the "Mission: Impossible" film franchise. This role is also the third time Tom Cruise has played a character who is first-named "Jack". The previous three movies were: Legend (1985), Oblivion (2013).
Scenes set in Washington D.C. were not filmed there, except for green screen and plate work, but actually shot in New Orleans in the American state of Louisiana, which doubled for the American capital city.
Behind The Scenes and Interviews
Check out Jack Reacher: Never Go Back Movie Official Website and Facebook Page!
Jack Reacher: Never Go Back Movie is out in cinemas on 20 October 2016.
xoxo



Facebook | Instagram | Twitter | YouTube
*Disclosure: No monetary compensation was received for the movie review.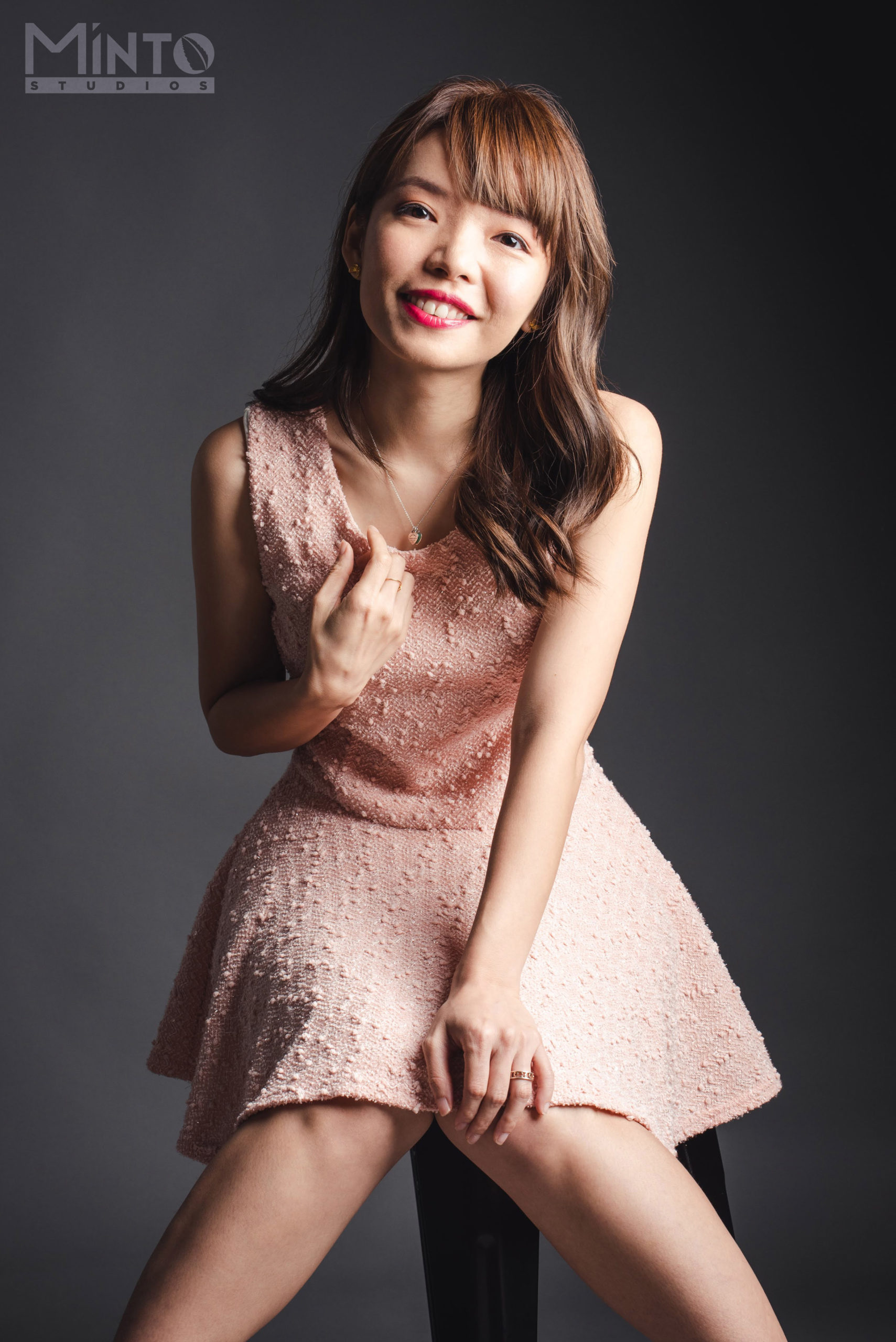 1/2 of #TheEpiphanyDuplet, Tiffany Yong juggles her ABCs – Acting, Blogging and Coaching/Consulting as she is fuelled by passion and drive to succeed.
It is not easy to make a living in Singapore just purely based on Acting, so with Blogging to help her with her online presence, and Coaching kids drama, private tutoring and freelance social media consulting to finance her life, she is currently leading the life most people hope to have: Living the Dream!