Review: Eyebrow Embroidery at Allure Beauty
Confession: It took me more than 8 months to agree to getting eyebrow embroidery at Allure Beauty Saloon, and I had to do it secretly as my mum was pretty against me doing what she think is eyebrow tattoo (those that you see turn blue/ green after several years and look like Crayon Shin Chan). Aside from that, there were reported scams on how the beauty salons overcharging customers, or forcing them to go for more expensive packages by working only one eyebrow and only work on another when the full amount was paid, her worries were not unfounded.
So I got to know Allure Beauty Saloon through Angel, who shared with me how Allure Beauty is a trusted salon, even amongst celebrities such as Dennis Chew, Michelle Chong, Mark Lee, Lina Ng, Jamie Chua, Tay Kewei and many more. I'm a skeptic when it comes to celebrity endorsement (we know how money can get any brand endorsements), but these actors aren't paid here! While health, beauty and slimming products and services can feign, the eyebrows are features that we can't hide! This is also the reason why I decided to trust my brows to the specialists at Allure Beauty Saloon.
Before: My Wild Brows
For the longest time (like 5- 6 years?), I've been wearing a fringe because my hair stylist, Fannie from Shunji Matsuo finds that having fringe gives me a sweeter look. I also prefer having fringe as I am simply too lazy to draw my brows when I'm out. There was once a veteran make-up artist who told me not to anyhow pluck or shape my brows as it is link to our fortune and luck.

Hence, I only get them threaded or trimmed whenever I have a photoshoot or filming project. I dread dealing with my brows as I never knew how to answer the therapists who asked me, "What kind of brows do you want?". I never knew what kind of brows suit my face and I would always give a vague answer like, "Erm, whatever you think looks ok?"
Allure Beauty Saloon @ Tiong Bahru
If our eyes are the windows to the soul, our brows are the window frames to not just our soul, but also our face. The founder of Allure Beauty, Ms Angela Tnee established the company in April 2002, with the belief that a person's looks can be transformed instantly with the correct shape of the eyebrows without the need of invasive surgical procedures.

I was invited to the newly-opened Allure Beauty Saloon at Tiong Bahru to get my eyebrows done. The saloon uses an open concept where the brow experts will help the customers design their brows in before proceeding into the room for embroidery.

It was interesting to hear Joey, the director scrutinise my facial features and proportion. The very first advice Joey gave was to leave my forehead uncovered and unblemished so that my good fortune won't be blocked. Also, eyebrows should never be over trimmed or shaved. If you believe in face reading (面相), the above two tips are often mentioned too. Not only that, for acting, a character's brow shape + eye makeup often hints the audience what kind of personality the character has.
Eyebrow Embroidery Process at Allure Beauty
In case you haven't heard of eyebrow embroidery, contrary to what most people thought, it is NOT a tattoo, and it does not turn your brows green or blue after a few years. Eyebrow embroidery, aka microblading, is a semi-permanent aesthetic cosmetic procedure of adding coloured pigment to the skin epidermis (outer layer of the skin) in the form of hairline strokes.

Just like how we try to draw artists draw eyebrows on life-portraits, the brow experts uses small, think strokes to mimic our real brows, filling in our gaps to give them a fuller and more defined look. Before shaping and embroidery, numbing cream was applied on the brows for approximately 20-30 minutes.
I went for the Allure Signature Eyebrow Embroidery which incorporates the founder – Angela's artistry with years of established professional training and now performed by professional qualified therapists at Allure Beauty, combining with nano-technology. As my brows were unshaped for a pretty long time, I was curious how my brows will turn out as well as the type of brows that suit my face. Joey told me how my face suits the Korean brows (lucky, because that's the only one I know 😛 ), where it is thicker and less arched. Surprisingly, eyebrow drawing is the process which takes the longest time.
So here's a photo showing how my natural brows look like after shaping and before embroidery. You can see that my original trimmed brows were quite sparse near the arch. The brows on the left side was drawn by Joey to fit my face shape. It was designed based on the law of Golden Ratio by creating balance in the entire face using the eyebrows as the starting point.
After the brows were drawn, I was brought to a room where the embroidery is carried out. For hygiene purposes, a new sterilised blade is used for for every treatment. I almost fell asleep halfway through as there was no pain and all I can feel is some scratching sound and motion. The dark brown pigment was deposited into the epidermis with the very fine blade, creating hair-like strokes which look natural.
This was how I looked like after the eyebrow embroidery. As I have wide-set eyes (Meaning the space between my eyes is bigger than the length of one eye), Joey tweaked the shape of my brows such that it visually re-space my eyes and helped my face look more proportionate. The whole process from numbing, to shaping, drawing and embroidery took approximately 2 hours. The Allure Signature Eyebrow Embroidery result in a perfect eyebrow arch with natural-looking strokes that gives you the instant groomed and enhanced look.
After Care: I have to apply a soothing gel provided by Allure Beauty thrice a day for the next 1 week to prevent scabbing and premature flaking. I was advised to use 3M Tegaderm Film to cover my eyebrows when bathing or washing your face, but you can choose to clean carefully around your brows.
My brows looked really dark (so avoid scheduling your eyebrow embroidery before any important events) and I had to avoid contact with water or swimming for the next 5 days. It was quite horrifying for me as I had a media trip 2 days after the embroidery to Pattaya with Tourism Authority of Thailand and there's a Water Park activity on the itinerary! Luckily it was Day 5 by then and I managed to enjoy the water features.
With complimentary touch up (after 1 month), the eyebrow embroidery will be able to last for 12-24 months depending on how quickly the colour fades off.
–
Working With Cleo Magazine
2 weeks after the eyebrow embroidery, I had a video shoot with Cleo Magazine and they initially wanted to do a makeup tutorial with my brows. But they couldn't find any fault with it (perfect beautiful brows), hence they had to change it to a fringe tutorial.

After having bangs for so long, it was kinda refreshing to have some makeover look without my forehead covered.
To further minimise the space between eyes, you can create some shadow by sweeping medium shade like light brown across the eyelid and blend in towards the bridge of the nose.
Finally, nicely-shaped brows with #TeamCleo and the makeup artists from Palette Inc.
If you've been following me on my Facebook Page or Instagram, you would have seen how different I look now with my shaped eyebrows. The best thing is, there wasn't much changes in my daily lifestyle. While I avoided drawing my eyebrows in the past by covering them with my fringe, I can flaunt them now without doing anything to them too!
P.S. Joey told me how the brows will change my luck, which I didn't really believe initially… but when jobs and assignments start coming to me, I had to say it's pretty true!
–
PROMOTION: Quote "Tiffany Yong" when booking your appointment to get a free eyebrow shaping (for first timers) and $100 off for Signature Eyebrow Embroidery (U.P. $1477+)!

Allure Beauty Saloon
Contact: 6898 2242 (West Mall Outlet) | 6509 8859 (City Square Mall Outlet) | 6481 3608 (Tampines One Outlet) | 6270 8845 (Boon Tiong Road Outlet) | 6250 3382 (Tiong Bahru Plaza Outlet) | 6455 3536 (Ang Mo Kio Outlet)!
Email: contactus@allurebeauty.com.sg
Website: www.allurebeauty.com.sg
Check out their Facebook Page for latest promotion!
xoxo



Facebook | Instagram | Twitter | YouTube
Disclaimer: Please be rest assured that even though the services were sponsored, it does not have any bearing on the content of this post. Opinions stated are genuine and honest. Also note that all sources, information, content, links are valid to change at any time.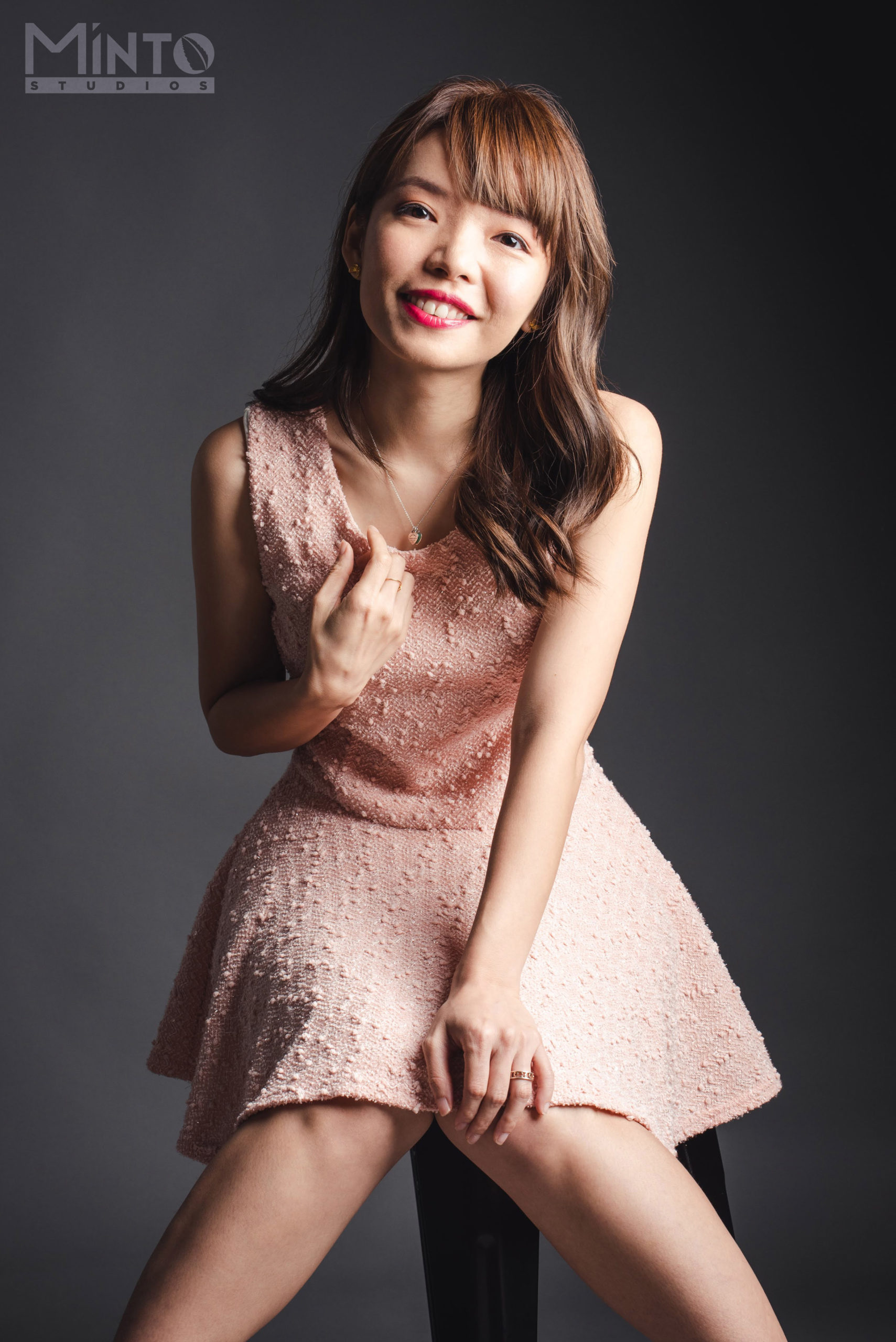 1/2 of #TheEpiphanyDuplet, Tiffany Yong juggles her ABCs – Acting, Blogging and Coaching/Consulting as she is fuelled by passion and drive to succeed.
It is not easy to make a living in Singapore just purely based on Acting, so with Blogging to help her with her online presence, and Coaching kids drama, private tutoring and freelance social media consulting to finance her life, she is currently leading the life most people hope to have: Living the Dream!