Call of Heroes (危城) Movie Review | by tiffanyyong.com
Recommended Audience: Fans of Sean Lau 刘青云, Louis Koo 古天乐, Eddie Peng 彭于晏, Wu Jing 吴京, Yuan Quan 袁泉, Jiang Shu Ying 江疏影, Liu Kai Chi 廖启智, 吴廷烨, Sammy Hung 洪天照, 姜皓文, 释彦能, Benny Chan 陈木胜 and Chinese/ action/ martial arts/ period movie fans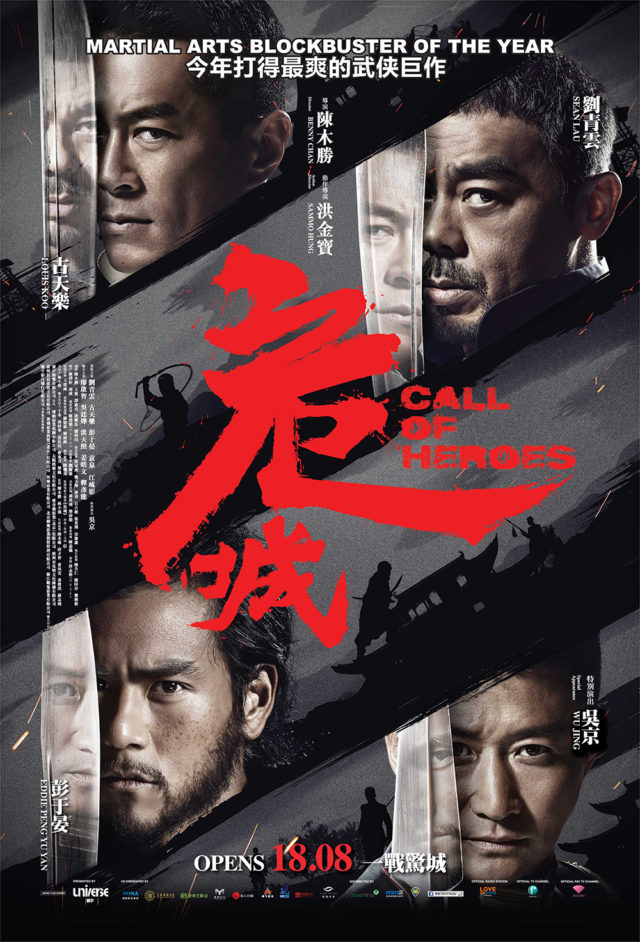 Call of Heroes (危城) Movie Synopsis
Call of Heroes follows Cao Shao Lin (Louis Koo), son of new ruling warlord Cao Ying, to a remote village Pucheng where he killed the innocent and orphans relentlessly.
His action prompted Pucheng's guardians and commander, Yang Ke-nan (Sean Lau), to arrest and execute him. Help from Zhang Yi (Wu Jing), a colonel under the warlord Cao Ying, only worsened the situation. Ma Feng (Eddie Peng) decides to assist Yang to keep Shaolun behind bars…
Call of Heroes (危城) Viewer Rating: 4/5 ****
Call of Heroes (危城) Movie Review:
In the period where action films are plentiful and movie-goers have plenty to choose from, I was pleasantly surprised by the simple yet exciting plot of "Call of Heroes". Taken place during the Republic Period, the story reminded me very much of Huang Feihong (黄飞鸿). When brutal warlords reign the area and the people are suffering, there needs to be a call for heroes to stand up against the supreme powers.

I was surprised by the several negative online reviews. I thought there were a few aspects of the film which made it a pretty engaging one. First, there are the characters' relationships and their involvement in the events happening in the movie. The main conflict was between protagonist Yang Ke-nan (Sean Lau) and antagonist Ca0 Shao Lin (Louis Koo). Their characters were clear and obvious. What caught my attention was the relationship between Ma Feng (Eddie Peng) and Zhang Yi (Wu Jing), as well as their character development over a short span of 24 hours in the story.
Ma Feng seems like a hero. He was labelled as one from the start. But he spent a lot of time overlooking the things that happened as a bystander. Zhang Yi, on the other hand, looked like the lackey of the sadistic son of Cao Ying. He aide Cao Shao Lin to round up the villagers to get killed so as to climb up the military ladder. Yet the two of them were best comrades before they part their ways in their previous job as bodyguard. In contrast to the former, both of them stood on the thin line of difference between good and bad. It was an enjoyment to watch Wu Jing fight. The stunts were powerful and Sammo Hung's choreography is an art which I can watch over and over again.
I guess I will always have a thing for real wired stunts over computer effects. Sean Lau's play with the whip was so nicely done that I silently wondered if it's real or special effects. The tension was well built up too. Rather than focusing on too many complicated plots and twists, the director concentrated on the decision of having to choose between what's right (sentencing a murderer to death) and what's popular (letting go of the murderer to save the whole village).
I remembered the particular scene where Ma Feng and Yang Kenan were discussing about their 'defeat' by being unable to execute the murderer as the whole village pleaded with him to release Cao Shao Lin, Yang Kenan replied, "Have I lost? But I did nothing wrong!" (我输了吗?可我又没做错!)That one simple sentence hit me hard. Many people judge victory by the final results, but Yang Kenan see success in standing by what he believed in.
Of course, the film is not without faults. With only two main female supporting cast – Teacher Bai Ling (Jiang Shu Ying) and Yang Kenan's wife Zhou Su Su (Yuan Quan), Jiang Shu Ying had more lines and a better opening introduction. Yet she was the weaker link (weakest link if you count the female disciple who had almost no lines) with fluctuating performance and no personality. Luckily, the director salvaged the situation by letting the audience empathising with the kind teacher's plight.
There is also Louis Koo's over-the-top villain role which was merciless till it felt a little too excessive. So were the 3D effects which made the movie seem like it was shoot with a green screen most of the time. To give some credit, the effects and characterisation were consistent enough to overlook after a while. If you are a fan of good ol' martial art stunts, this is definitely your go-to film!
Do You Know?
This is the first time Sean Lau act in a period drama that requires him to perform martial arts. The whip Yang Kenan (Sean Lau) used in the film was specially customised for him by Sammo Hung (洪金宝). Sean started practising with the whip way before the shoot started.
It is also the first time Yuan Quan (袁泉) who acted as Yang Kenan's wife did martial arts in a movie.
Call of Heroes marked the 16th time Louis Koo and Sean Lau acted together in a movie together.
The filming took place during the month of July in Shaoxing (绍兴). As the weather was very humid, the actors have to fight under the hot temperature of 39°C. There were a lot of mosquitoes and Eddie Peng shared how he was competing with Wu Jing (吴京) to see who perspire more. Despite being a cameo, Wu Jing was recuperating from a knee-cap operation when the filming started. He did all the stunts himself and continued filming even when he had sprained his shoulders and arms.
Both director Benny Chan and action choreographer Sammo Hung were so obsessed in perfecting the film so much that Sammo Hung requested for Eddie Peng to reshoot a particular scene 53 times, over two days, for a complicated fight scene early in the film.
Sammo Hung's third son Sammy Hung (洪天照) had a significant role in the film as one of Sean Lau's eldest disciple.
Behind The Scenes and Interviews
Check out Call of Heroes (危城) Facebook Page!
Call of Heroes (危城) is out in cinemas on 18 August 2016.
xoxo



Facebook | Instagram | Twitter | YouTube
*Disclosure: Invitation from Clover Films Singapore. No monetary compensation was received for the movie review.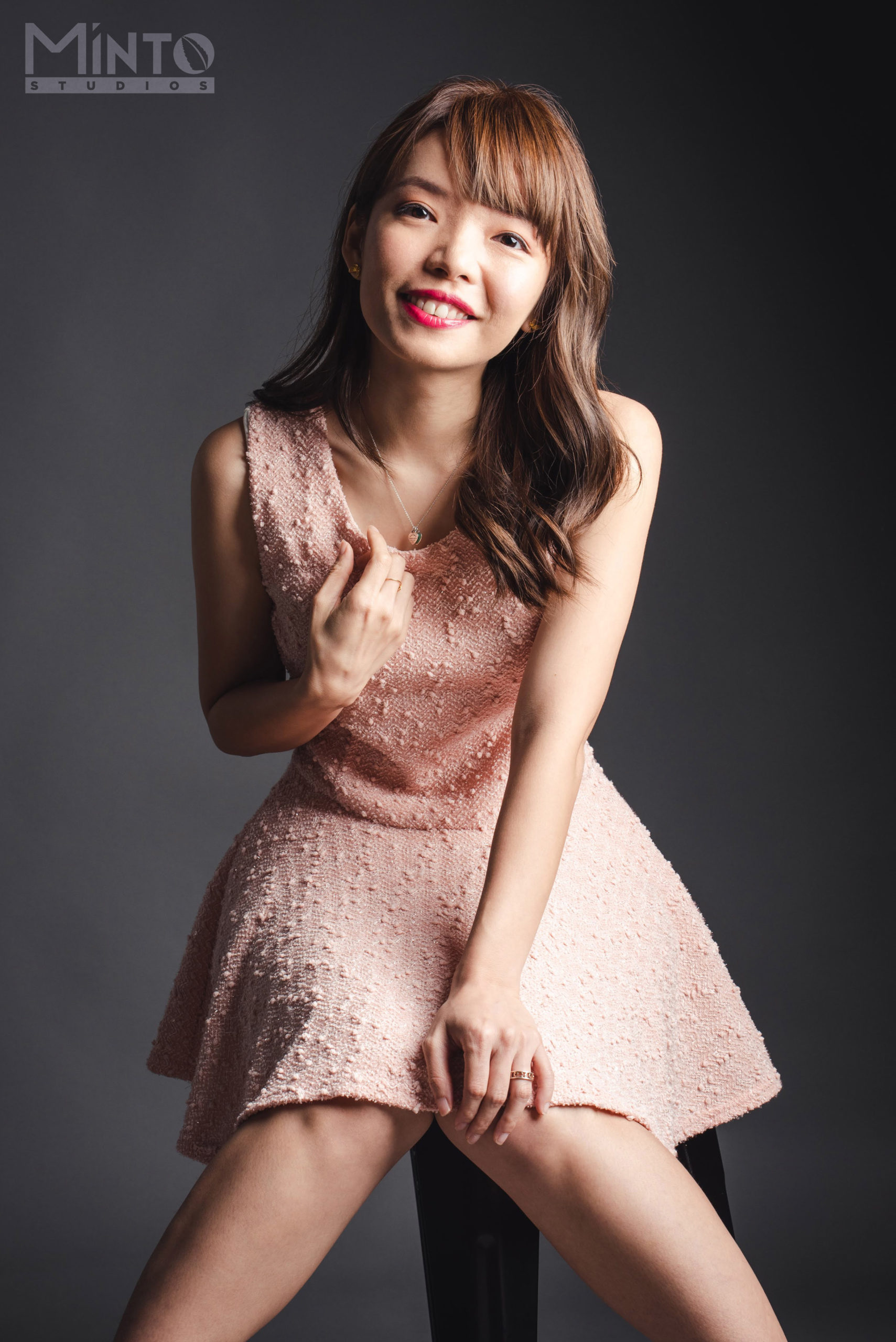 1/2 of #TheEpiphanyDuplet, Tiffany Yong juggles her ABCs – Acting, Blogging and Coaching/Consulting as she is fuelled by passion and drive to succeed.
It is not easy to make a living in Singapore just purely based on Acting, so with Blogging to help her with her online presence, and Coaching kids drama, private tutoring and freelance social media consulting to finance her life, she is currently leading the life most people hope to have: Living the Dream!