Suicide Squad Movie Review | by tiffanyyong.com
Recommended Audience: Will Smith, Margot Robbie, Jared Leto, Jai Courtney, Joel Kinnaman, Cara Delevingne, Viola Davis, Adewale Akinnuoye-Agbaje, Adam Beach, Jay Hernandez, Karen Fukuhara, David Ayer and DC movie fans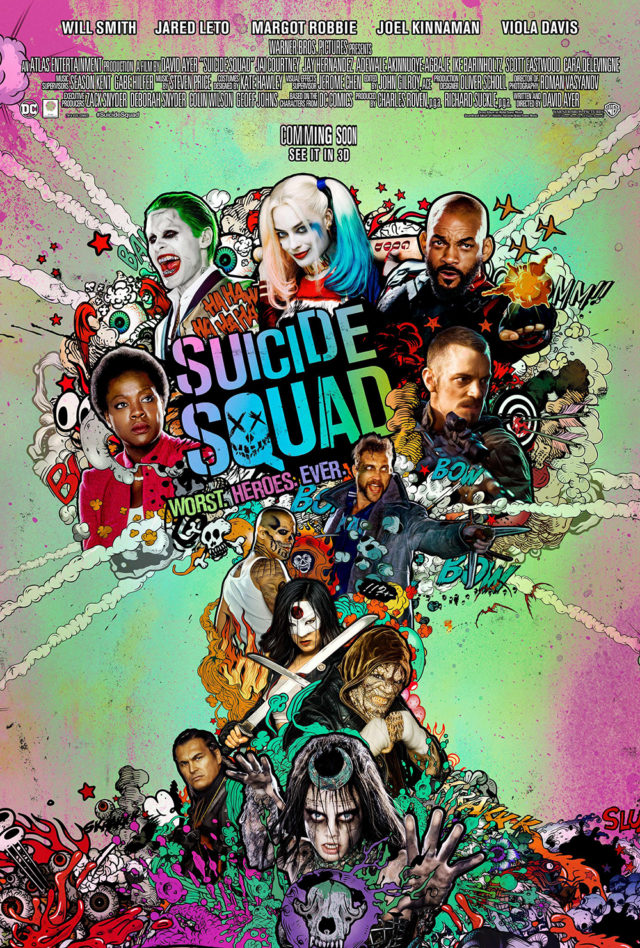 Suicide Squad Movie Synopsis
It feels good to be bad… Assemble a team of the world's most dangerous, incarcerated Super Villains, provide them with the most powerful arsenal at the government's disposal, and send them off on a mission to defeat an enigmatic, insuperable entity.

U.S. intelligence officer Amanda Waller has determined only a secretly convened group of disparate, despicable individuals with next to nothing to lose will do. However, once they realize they weren't picked to succeed but chosen for their patent culpability when they inevitably fail, will the Suicide Squad resolve to die trying, or decide it's every man for himself?
Suicide Squad Viewer Rating: 3.5/5 ***
Suicide Squad Movie Review:
I didn't catch this film as a premiere, nor was it my first choice when the movie first came out. But the 2 extreme views – critics claiming how shitty it was and so fb friends exclaiming how exciting and fun it was – got me curious to see why the vast difference in opinions. I was prepared for a lousy film, so I'm glad the film performed better than my low expectations.

So why do fans like it? It's an anti-hero movie, a refreshing change from the current saturation of superhero-themed films. The characters were badass-funny, and they pretty much try to go against orders if they could. Amanda Waller (Viola Davis) is the female Nick Fury recruiting her squad. Deadshot (Will Smith), Harley Quinn (Margot Robbie) and Rick Flag (Joel Kinnaman) were the few stronger characters which made the fast-paced action comedy fun to watch.
Most people love Harley Quinn. I wasn't exactly a fan of her before watching this movie but I had to admit that Margot Robbie nailed the role. She's crazy but not irritating (to the audience). However, her twisted relationship with Joker (Jared Leto) shown as a backstory was so choppy and poorly developed that it made her obsession weird. The romance between the Clown King and Queen of Crime could easily become a proper film to allow the audience understand why she's so into him rather than showing meaningless toxic sludge scenes and unimpressive battles with Batman. There's where the critics come in. We love the characters but we see the mess.
Let's just say, Suicide Squad is trying to be fun like The Avengers without the individual (anti)hero series. While The Avengers have plenty of backstories of the each hero, such as Captain America, Iron man, Thor and Hulk, for audience to understand their characters, Suicide Squad has none. It somehow became DC-version of X-Men: Apocalypse. While there's plenty of girl power in this film, such as the Enchantress (Cara Delevingne) and Katana (Karen Fukuhara), they were underused and the ensemble was weak. Aside from Deadshot's and El Diablo's stories, I couldn't sympathise with anyone else.
The girly side of me loved the Enchantress' costume. But without the sound effects, she looks like a belly dancer doing some dark rituals. I'm going to skip the plotholes because superpower stories were never meant to be looked at logically. It is definitely a huge improvement from Batman V Superman, but being 4 years behind Marvel's The Avengers series, and near a decade behind the solo hero's films, there's plenty of catching up to do.
Do You Know?
Tom Hardy was originally cast as Rick Flag but dropped out to due The Revenant (2015). Hardy had previously played Bane in The Dark Knight Rises (2012), who was a former member of the Suicide Squad in the comic books. Hardy later expressed his regret at leaving the role, given he did not want to lose the work.
In May 2016, Warner Bros. announced that Margot Robbie would be producing and reprising her role as Harley Quinn in an upcoming Untitled Harley Quinn Project. Not much has been revealed about the project, but it is rumored to be focused on the female heroes and villains of the DC Universe.
Several scenes of Killer Croc's backstory were removed from the final cut, including scenes depicting his entire life as a social outcast due to his physical appearance and convincing himself that he is beautiful in his own way. Croc crossed paths with Batman while working as muscle-for-hire for numerous Gotham's crime bosses, while secretly planning to take over one day. There were also scenes displaying his affinity for making sculptures out of discarded materials. Also deleted was a scene where he becomes sick at the helicopter escort to Midway City, throws up half-digested pieces of goat, and then eats them again, disgusting the nearby Navy Seals.
Jared Leto got so immersed in playing The Joker that he sent his fellow cast members "Joker-like" presents: a live rat to Margot Robbie, dead pig and bullets to Will Smith, a soiled Playboy magazine to Adewale Akinnuoye-Agbaje and a dead hog, anal beads and used condoms for the whole crew. Jared Leto chose not to re-watch the performance given by Heath Ledger in The Dark Knight (2008) because he felt he needed to form his own version of the character and did not want to copy or lift material from any previous film version. The dead pig that Jared Leto sent is actually seen when they're doing the feeding sessions to the inmates as they a drop the dead pig into Killer Croc's cell.
To prepare for his role as Deadshot, Will Smith shaved his head and spent time training with Navy SEALS and Army Rangers, practicing firing a Glock 9mm handgun and an AR-15 rifle. The actor turned out to be a quick learner, particularly with long distance shots using the AR-15.
According to sources, David Ayer was under unbelievable stress to deliver a final cut ahead of schedule in order to make the August 5, 2016 release date. There were different editors and conflicting ideas on the tone of the film. And after the lukewarm response of Batman V Superman: Dawn Of Justice by critics and audiences, the Warner Bros. executives demanded reshoots for certain scenes in order to interject humor and a light-hearted nature to contradict the gritty and violent tone of David Ayer's original cut of the film.
Both Will Smith and his wife, Jada Pinkett Smith, were the first real-life couple to portray Batman villains in Suicide Squad (2016) as Deadshot and Gotham (2014) as Fish Mooney respectively.
Behind The Scenes and Interviews
Check out Suicide Squad Official Website and Facebook Page!
Suicide Squad is out in cinemas on 4 August 2016.
xoxo



Facebook | Instagram | Twitter | YouTube
*Disclosure: No monetary compensation was received for the movie review.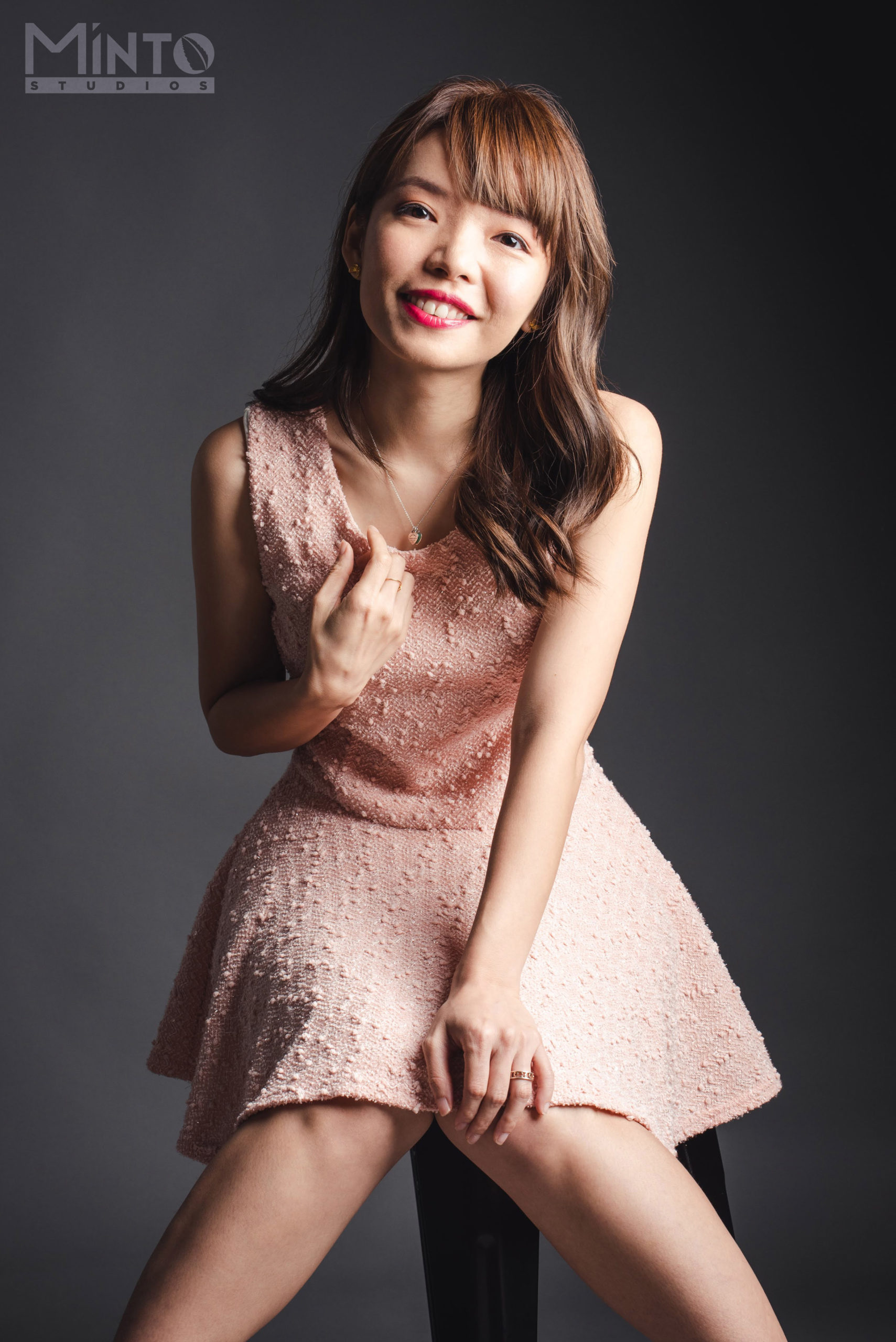 1/2 of #TheEpiphanyDuplet, Tiffany Yong juggles her ABCs – Acting, Blogging and Coaching/Consulting as she is fuelled by passion and drive to succeed.
It is not easy to make a living in Singapore just purely based on Acting, so with Blogging to help her with her online presence, and Coaching kids drama, private tutoring and freelance social media consulting to finance her life, she is currently leading the life most people hope to have: Living the Dream!