Skiptrace (绝地逃亡‬‬) Movie Review | by tiffanyyong.com
Recommended Audience: Fans of Jackie Chan 成龙, Johnny Knoxville 约翰尼·诺克斯维尔, Bingbing Fan 范冰冰, Eric Tsang 曾志伟, Winston Chao 赵文瑄, Zoe Zhang Lanxin 张蓝心, Yeon Jung-hoon 延政勳, Eve Torres and action comedy movie fans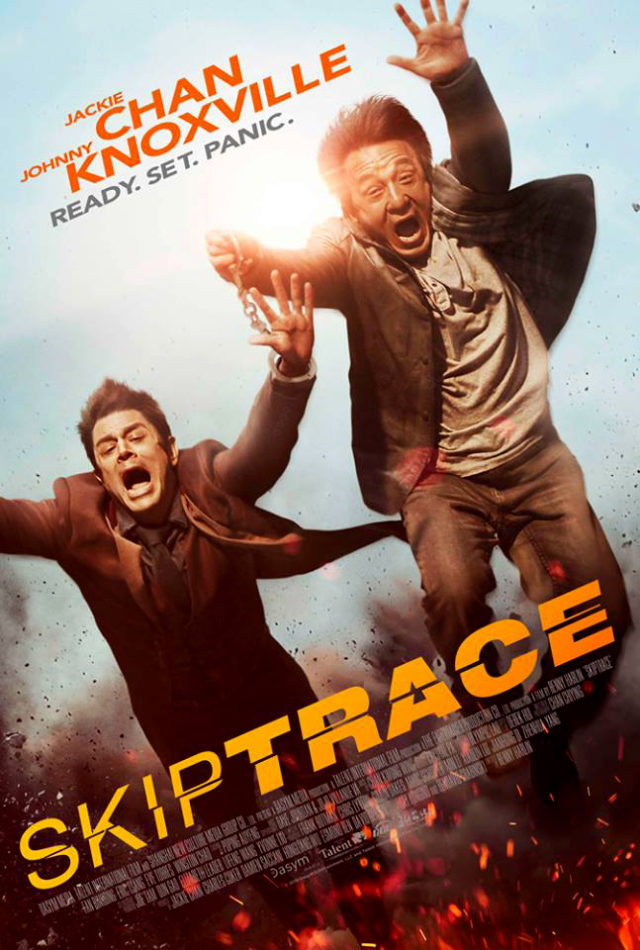 Skiptrace (绝地逃亡‬‬) Movie Synopsis
Skiptrace follows Bennie Chan (Jackie Chan), a Hong Kong detective who has been tracking notorious crime boss Victor Wong for over a decade. When Bennie's goddaughter Samantha (Bingbing Fan) gets into trouble with Wong's crime syndicate, Bennie must track down the man whose actions got her there: the fast-talking American gambler Connor Watts (Johnny Knoxville).
Bennie soon discovers, however, that in bringing Connor back to Hong Kong he's ensuring more than his goddaughter's fate; Connor also possesses knowledge about Victor Wong that, if exposed, could finally bring the corrupt businessman to justice. As Bennie races against the clock to return with Connor to Hong Kong, the unlikely pair embarks on an entertaining and perilous adventure that spans from the mountains of Mongolia to the dunes of the Gobi desert.
Skiptrace (绝地逃亡‬‬) Viewer Rating: 3/5 ***
Skiptrace (绝地逃亡‬‬) Movie Review:
Before reading this review, here's a disclaimer, if you are a fan of Jackie Chan's film, this is absolutely made by Jackie Chan, for Jackie Chan's fans-film. You will get to see many of his signature moves and stunts, as well as beautiful scenery from different parts of China. Also, for the longest time, I thought Johnny Knoxville looked like Zac Efron in the movie poster (above). Perhaps it's like what Conner Watts said, "All white guys look the same".

Sadly, those were all the good points I can think at this moment as the film wasn't exactly my-type of comedy. I wasn't laughing as much as I thought I would, maybe it was due to the fact that most of the jokes were already revealed in the trailer. The rest (of the jokes) simply don't make sense (to me). Most of the characters were stereotyped and the plot was, somehow predictable as well (except for the last part). Jackie Chan's trademark fight sequences made the otherwise irrational plot slightly more interesting.
Then comes the fights by the femme fatales in the film. I had higher expectation for Zhang Lan Xin (left) who played the antagonist's sidekick after her recent exposure on several China's variety show as martial expert. Eve Torres had a slightly upper hand with the twist in her position as well as her fight with Jackie Chan. The highly anticipated fight between them was somehow lacklustre. It felt rushed and as if the film can't wait to end.
I love Fan Bingbing's grace and elegance. But the encounter between Samantha (Fan Bingbing) and Conner Watts (Johnny Knoxville) was poorly edited. They meet in a casino, and when he stole her VIP access card and took off, there will odd flashbacks of them sharing kisses (since when), and they got together in the end, even though Conner didn't do anything to save the damsel.
The worst part, was actually the language. It wasn't because 90% of the film was spoken in English, it was because English was spouted in the oddest time within the oddest group of Chinese that you couldn't help but wonder if the movie was filmed twice in two languages and randomly edited. When the Russians spoke in English, it was passable albeit the heavy accent, but when the Mongolian tribes in the middle of nowhere spoke in English, it was jaw-dropping ridiculous.
There will be moments when the Chinese actors were alone and spout funny English (it would make more sense if they were conversing in Mandarin amongst themselves). Worse, the inconsistency was consistent in their scenes and frames. They don't speak Singlish like Singaporeans, with mixture of English and Mandarin in one sentence, the actors complete their sentences in either English or Mandarin before changing.
If it's of any comfort, Skiptrace has loads of action but not violence (I'm not a fan of violence), something suitable for family to watch and maybe for youths to admire the scenic views and unknown Chinese festivals. Oh ya, go catch it if you want to hear Jackie Chan sing Adele's Rolling In The Deep!
Do You Know?
Jackie Chan's cinematographer Chan Kwok-Hung (陈国雄) was drowned on December 16, 2014 while filming Skiptrace. The crew was on a sampan when the boar capsized. All 8 people fell into the sea, and 7 of them swam back to the bank. 51 year old Chan did not know how to swim. Jackie Chan jumped in to try and save him, but as the sky was dark and there was no diving equipments, Chan was only rescued an hour later by the fire rescue, but he was already drowned.
Sam Fell was replaced by Director Renny Harlin. Jackie Chan and Renny Harlin previously collaborated in another project "Nosebleed" in 2001 which was shelved. It was supposed to be the only Hollywood film to allow Chan to use his signature 1-2 "Super Stunts" per film to new heights to excite American Audiences. The team had initially scheduled filming a fight scene on the roof of the World Trade Center the morning of the 9/11 attacks. Jackie Chan came up with new stunt choreography using a window washing lift in that show but the film was withdrawn due to the 9/11 terror.
Seann William Scott was set to star as Connor Watts but dropped out. Johnny Knoxville replaced him and even requested for more action sequences to be included for him.
The Mandarin/Chinese song that Johnny Knoxville sang (seen on trailer) was Jackie Chan's song(明明白白我的心)from 1991.
For the "mud festival" (泼泥节) scene in the film, more than 150 extras have to be soaked in the mud for 1 whole day. Jackie Chan and Johnny joined in too.
This film was inspired because The Karate Kid (功夫梦) was well received by the West, and many people commended the beautiful scenery in China. Hence Jackie Chan decided to bring some of the beautiful and scenic geographical locations in China to the west. The movie was filmed in Beijing, Guangxi, Mongolia, Hong Kong, Macau and Russia.
This was not the first time Jackie Chan and Bingbing Fan worked together. They acted in 2004 The Twins Effect II (千机变II花都大战), 2009 Shinjuku Incident (新宿事件) and 2011 Shaolin (新少林寺).
Behind The Scenes and Interviews
Check out Skiptrace (绝地逃亡‬‬) Official Micro Site.
Skiptrace (绝地逃亡‬‬) is out in cinemas on 22 July 2016.
xoxo



Facebook | Instagram | Twitter | YouTube
*Disclosure: No monetary compensation was received for the movie review.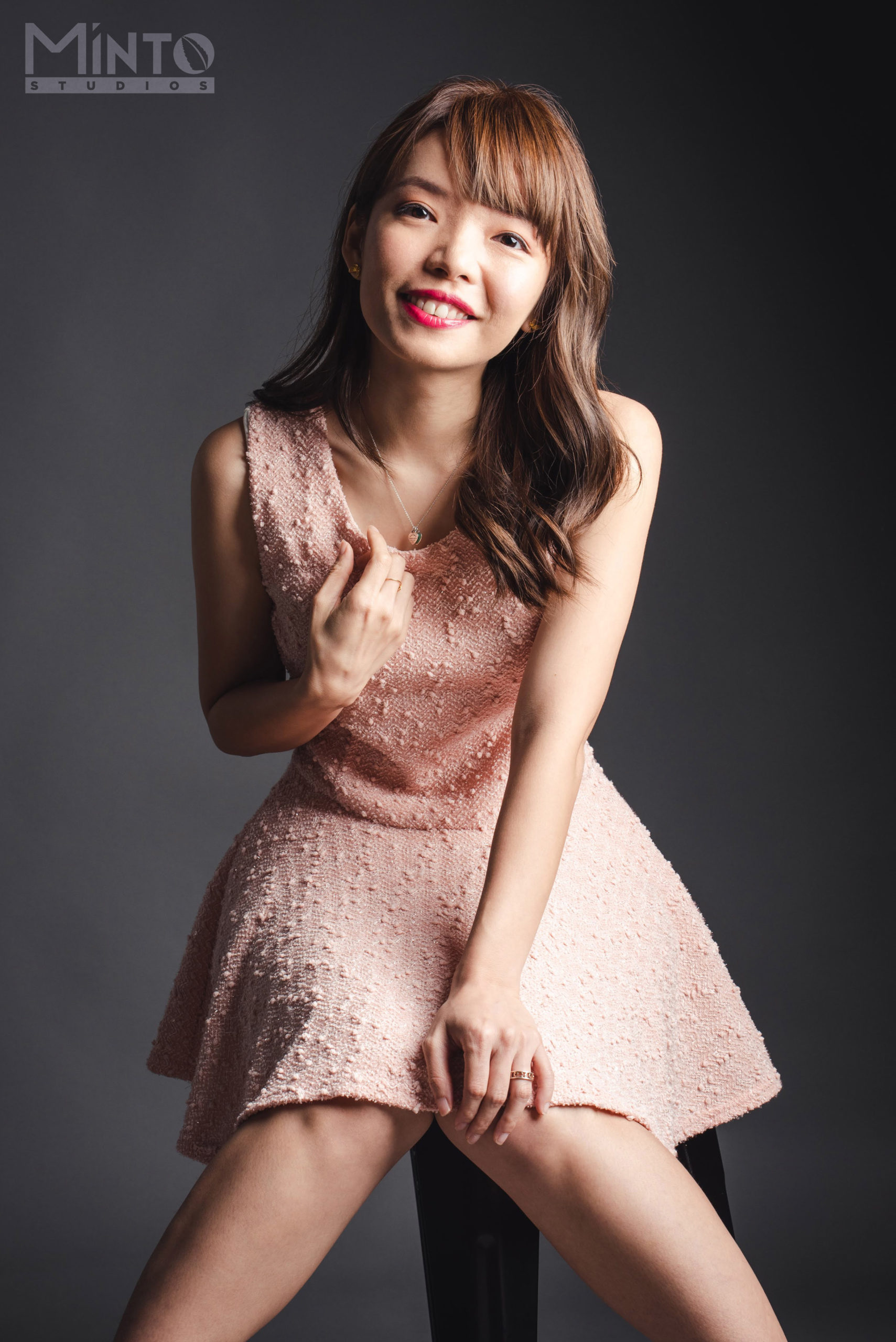 1/2 of #TheEpiphanyDuplet, Tiffany Yong juggles her ABCs – Acting, Blogging and Coaching/Consulting as she is fuelled by passion and drive to succeed.
It is not easy to make a living in Singapore just purely based on Acting, so with Blogging to help her with her online presence, and Coaching kids drama, private tutoring and freelance social media consulting to finance her life, she is currently leading the life most people hope to have: Living the Dream!