Ghostbusters 2016 Review | by tiffanyyong.com
Recommended Audience: Fans of Melissa McCarthy, Kristen Wiig, Kate McKinnon, Leslie Jones, Charles Dance, Michael Kenneth Williams, Chris Hemsworth, Ghostbusters and comedy movie fans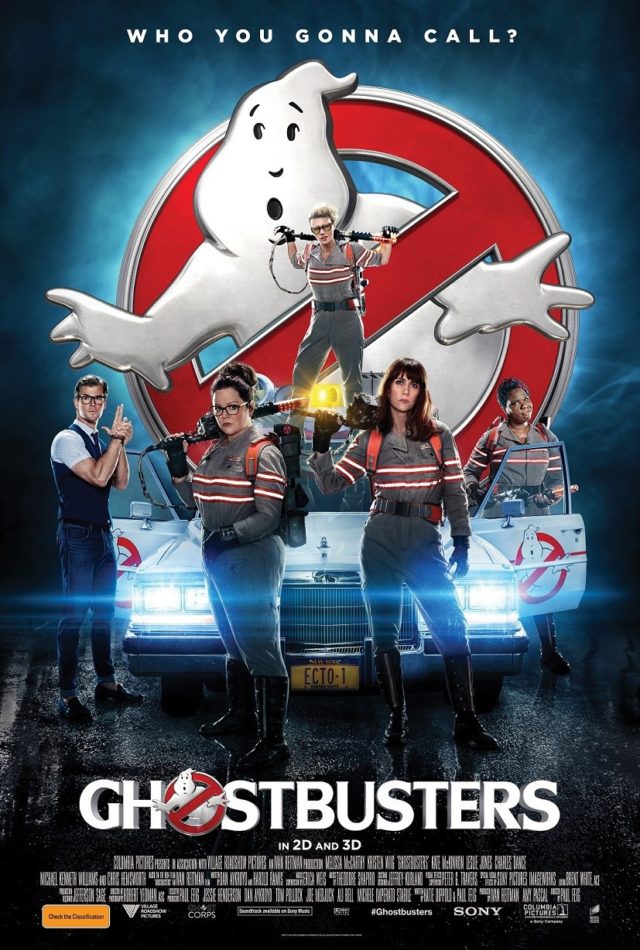 Ghostbusters 2016 Movie Synopsis
Ghostbusters makes its long-awaited return, rebooted with a cast of hilarious new characters.
Following a ghost invasion of Manhattan, paranormal enthusiasts Erin Gilbert and Abby Yates, nuclear engineer Jillian Holtzmann, and subway worker Patty Tolan band together to stop the otherworldly threat.
Ghostbusters 2016 Viewer Rating: 3.5/5 ***
Ghostbusters 2016 Movie Review:
There have been so many comedies, remakes and sequels out for the first half of 2016 that I weren't really sure if I'm in the mood for another slapstick comedy within such a short span of time. Being one of the many reboots and remakes, Ghostbusters 2016 was subjected to many criticisms from start. I understand how hardcore fans are prolly going to be disappointed with the cast choice (just like me when I first saw the release of the 2017 Mighty Morphin Power Rangers movie poster. Amy Jo Johnson IS Kimberly, no one else!) but most younger movie-goers would be watching this with little preconception.
I thought the film was pretty refreshing. It is female-centric without trying to create any femme fatale nor emphasize on the girl-power part, you know it when Dr. Erin Gilbert (Kristen Wiig) started to go ga-ga over the 2014's sexiest man alive. Chris Hemsworth as the new century himbo secretary was thigh-slapping, eyes-rolling and head-shaking-ly hilarious. The fact that it's Chris-the-hammer-striking-Thor-Hemsworth and the fact that you could see him having fun with this character. Most importantly, the ghostbuster-ladies adore his brainless antics and watching him turn slightly evil when possessed gave audience a chance to watch him say out what others have been thinking about him and his body.
I wasn't exactly sure if the ghost-flooding Doomsday was based on the original film, but it sure ain't scary. This is the only drawback I had for the film. Hot air balloons and weird mascot parades coming to life is not what I exactly had in mind when the antagonist said he is going to release the ghosts. For a period of time, I thought I was watching the ex-Azkaban guards Dementors trying to take over the town, this time bringing fun instead of sucking joy out of people.
Audience familiar with the actresses will know that they are all great comedians in real life. I weren't, so there were times when I wonder if they were playing up their characters' personalities by too much. After watching their interviews, I realised, that's them. They are humourous, even in person. I'm not sure if this is a good thing, to have the whole film entirely in a funky-everything-seems-like-a-joke kinda show, but if it's meant to be entertaining, it has achieved what it got to do.

There were many instances, such as their Ecto-1 vehicle and their rather 80s hairstyles, when I wonder if the movie was held in the eighties. So is it or is it not? Who cares huh? With improved effects from 30 years ago (duh!) and a nice gender-change twist, this is a nostalgic summer movie for movie-goers to have some good time. So let's stop comparing, just enjoy. 🙂
Do You Know?
Director Paul Feig revealed that Kate McKinnon's role as Jillian Holtzmann is gay (or lesbian as you would say it), same with the actress herself but Sony Pictures was reluctant to include that point here.
Emma Stone turned down an offer to star in the movie. She stated that while she liked the script, she did not want to commit to another potential series so soon after appearing in The Amazing Spider-Man (2012) and its sequel. Jennifer Lawrence and Rebel Wilson were considered by director Paul Feig for roles in the movie.
Some scenes were filmed at the Ames family Stone Mansion at Borderland State Park in Massachusetts, where the Stone Lodge/Lake scenes for Shutter Island were filmed.
Original cast members – Bill Murray, Dan Aykroyd, Ernie Hudson, Annie Potts, Sigourney Weaver and even Harold Ramis all have cameos in the movie.
Bill Murray, as Martin Heiss, accuses the Ghostbusters of being fraudsters.
Dan Aykroyd, an all knowing cab driver.
Ernie Hudson, as an undertaker Bill and uncle of Tolan
Annie Potts appears as a desk clerk in the haunted hotel, snapping her 1984 line, "What do you want…"
Sigourney Weaver briefly appears as Holtzmann's mentor Rebecca Gorin
Harold Ramis (who passed away in 2014) appear in the form of a bronze female bust in the hallway outside Kristen Wiig's office.
The book called Ghost From Our Past from the movie is actually available to buy on amazon and the authors are marked as Erin Gilbert And Abby L. Yates who are two of the main characters of the movie
Jason Reitman, son of original Ghostbusters (1984) director Ivan Reitman, was asked in an interview if he would consider directing the reboot. Reitman joked that, based on his existing work, his version of the film would just be people talking about ghosts.
Behind The Scenes and Interviews
Check out Ghostbusters 2016 Official Website and Facebook Page!
Ghostbusters 2016 is out in cinemas on 14 July 2016.
xoxo



Facebook | Instagram | Twitter | YouTube
*Disclosure: Film invitation from Sony Pictures. No monetary compensation was received for the movie review.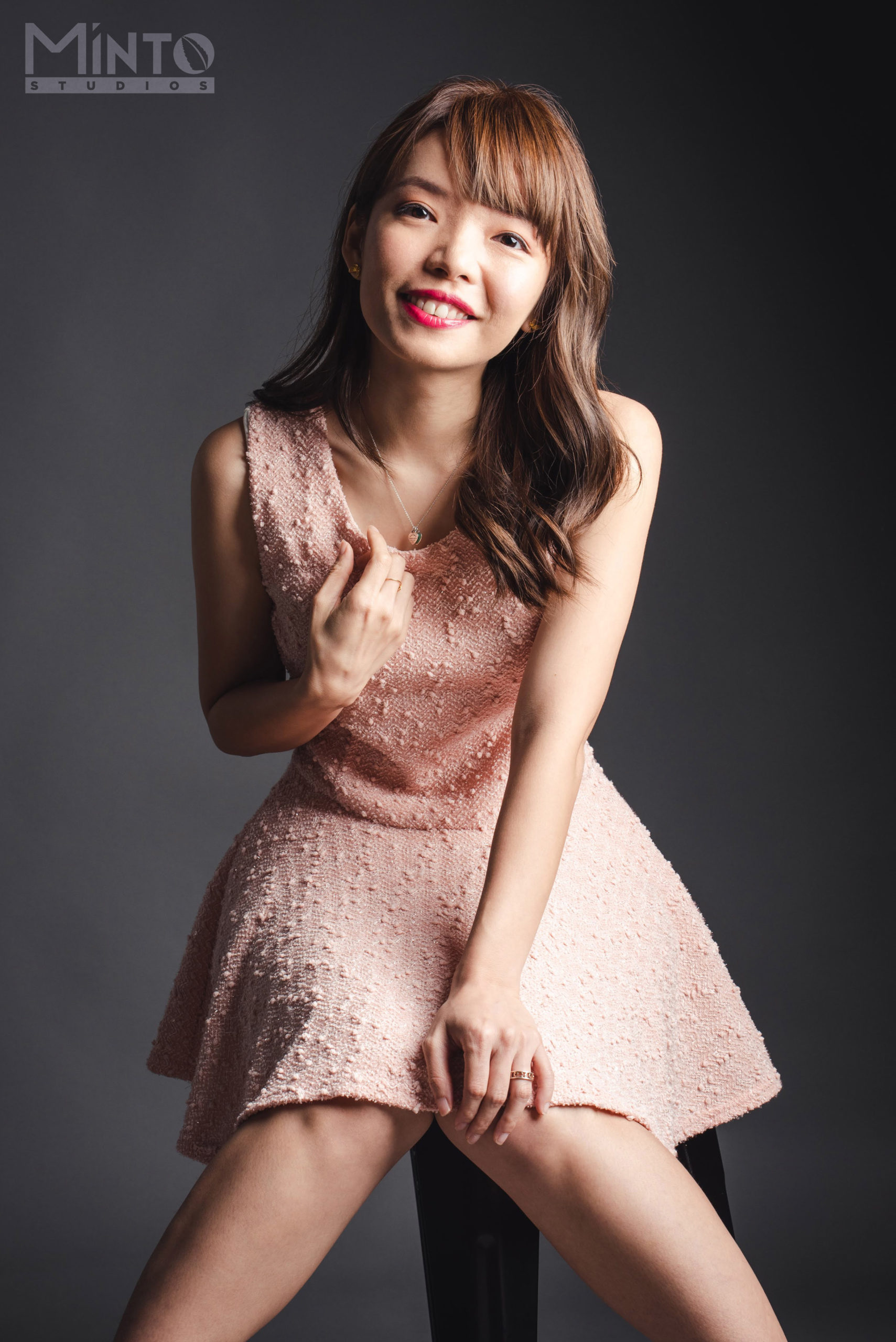 1/2 of #TheEpiphanyDuplet, Tiffany Yong juggles her ABCs – Acting, Blogging and Coaching/Consulting as she is fuelled by passion and drive to succeed.
It is not easy to make a living in Singapore just purely based on Acting, so with Blogging to help her with her online presence, and Coaching kids drama, private tutoring and freelance social media consulting to finance her life, she is currently leading the life most people hope to have: Living the Dream!