Warcraft: The Beginning Movie Review | by tiffanyyong.com
Recommended Audience: Fans of Travis Fimmel, Paula Patton, Ben Foster, Dominic Cooper, Toby Kebbell, Ben Schnetzer, Rob Kazinsky, Daniel Wu, Duncan Jones and Warcraft game fans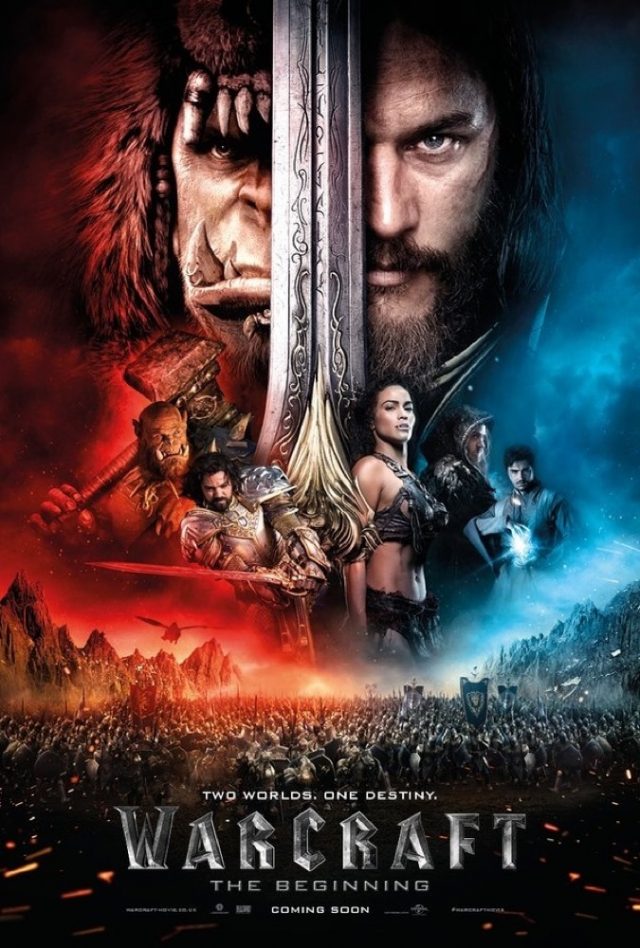 Warcraft: The Beginning Movie Synopsis
From Legendary Pictures and Universal Pictures comes Warcraft, an epic adventure of world-colliding conflict based on Blizzard Entertainment's global phenomenon. The peaceful realm of Azeroth stands on the brink of war as its civilization faces a fearsome race of invaders: Orc warriors fleeing their dying home to colonize another.
As a portal opens to connect the two worlds, one army faces destruction and the other faces extinction. From opposing sides, two heroes are set on a collision course that will decide the fate of their family, their people and their home. So begins a spectacular saga of power and sacrifice in which war has many faces, and everyone fights for something.
Warcraft: The Beginning Viewer Rating: 3/5 ***
Warcraft: The Beginning Movie Review:
I guess no one will be surprised if I say I've never played Warcraft before, so like some reviewers, I'm writing it with the knowledge that it's based on a 22-year old MMORPG video game (Yes, it was first launched in 1994) which most of my male friends grew up playing during school days, or maybe even now. Apart from the few familiar transportation-power formation by Guardian Medivh(Ben Foster) and the Mage-apprenticeKhadgar (Ben Schnetzer) thanks to the many glances I've seen my ex playing the game, I know Warcraft as much as I know Lord of the Ring (which I have never read or watch before).
So what I'm going to say next might make some fans unhappy, but I'm still gonna write it. Just for the sake of letting this out all at one go.

So a summary of what went through my mind when watching the film: "Warcraft: The Beginning" is a spartan-like war between Ninja-turtle-like Orcs and Humans. Besides the little love story with young-Leonardo DiCaprio lookalike Sir Anduin Lothar and She-Hulk lookalike Garona Halforcen, the whole plot revolves around the fight for land as well as survival within the clan once led by Dwayne Johnson's Hercules lookalike Cheftain Durotan. Aside from the above, you can also see some Avatar-like blue prisoners, Wuba-lookalike Orc baby (think China's Monster Hunt) as well as a Hippogriff from Harry Potter being used as a form of transportation!
Too many movie references? Haha, I have carefully selected the following images for you guys to judge for yourself! I'm trying to avoid putting side by side comparison so as to not dilute the review, but look on and see if you spot the resemblance too! It was interesting to watch Paula Patton from 2 Guns and Mission Impossible: Ghost Protocol as Garona Halforcen, the half-blood prince who speaks Parseltongue the half human, half orc who speaks Orcish dialect and act as a translator between the Orcs and human, and watch how she was being wanted (and hated) on both sides.
I won't be able to refer to the characters in World Of Warcraft, while it's nice to see that there's good amidst the bad Orcs and evil within the humans, I was very confused by the Orcs clan. With so many muscular and bulky orcs, there will be times when I can't help but question who are the good and bad orc. I thought of differentiating them via the colours, green = Fel-possessed evil Orc while the normal brown ones are good ones. But then it all messed up when Blackhand (Clancy Brown) came along during the Orc and Human meetup and killed Callan (Burkely Duffield), Sir Anduin Lothar's son. It was then I realised I'm confused with the different Orcs, the all looked pretty similar to me. As a noob, the film became a little memorizing game of names and faces to me.
I couldn't help but keep noticing the hints of Leonardo DiCaprio in Travis Fimmel. As Sir Anduin Lothar, the character of this experienced warrior seemed slightly under-developed despite being one of the main cast. There's always something about him that felt missing. Of course, there were other human characters like King Llane (Dominic Cooper), magical guardian Medivh (Ben Foster), and runaway mage-apprentice Khadgar (Ben Schnetzer) look for ways to protect Azeroth from the orc menace. It felt like they were thrown into a war suddenly and there was not time to know who is who, perhaps that was why they failed to notice that their guardian Medivh can't really be trusted.
There were many moments when I wondered if certain characters were add-ons (not in the game) and question the existence of certain characters. There were not justification of their place in the story, perhaps it was to set up for sequels, but I just felt that I am missing out significant moments which game fans would recognize. Asian plot
It was pretty amusing to see two rather Asian moments (spoiler alert!) appearing in the film. One would be the attempt to save the orc-baby by pushing it into to the river. Another was the attempt to bring back King Llane Wrynn's (Dominic Cooper) dead body when Lothar arrived in the war to find him dead. That's so Chinese-period drama-ish!
I have to admit that I was in awe of the colourful and amazing world of Azeroth, definitely the strength of the film, as well as the motion-capture Orcs who looked alive and real. It is definitely a sophisticated piece of visual work, but I can't help feeling as if I've watched the Civil War without watching any of the previous Marvel films, or the Deathly Hallows without reading or watching any of the Harry Potter films. Maybe it's a scheme to make me try the game?
So fans of Warcraft, do you like the film?
Do You Know?
Blizzard announced a Warcraft film in 2006 and the film was released only 10 years later in 2016. When it opened in China, Warcraft beat the online midnight presale record of "Furious 7" and is playing on more than 67% of China's screens.
Warcraft Movie took 123 days to complete filming. The film then went through 20 months of post production.
Lifesize weapons and suits of armour were built for the orcs despite the orcs being played by actors via motion capture. This was mainly for photographic references and so that they could use them as props on the set.
Travis Fimmel's character makes a joke about wolf skin making a good jacket. In the tv show Vikings, many characters wear animals as clothing. And his character Ragnar has a legend that he took wolves skin into a frozen river to make it even more durable.
An Orcish dialect was created specifically for the movie. Famous Orc cheiftans from Dreanor appear in the horde when the dark portal opens. These include Kilrogg Deadeye, Kargath Bladefist and Grommash Hellscream.
When Medivh is completing the summoning of the portal, he is seen to have metamorphosed into a demon form. The demon is from the essence of Sargeras, a demon lord of the Burning Legion. The Fel magick that Gul'dan possess comes from the Burning Legion as well.
Daniel Wu, who plays the orc warlock Gul'dan admitted that he would not have accepted the offer to star in "Warcraft: The Beginning", if not for his wife, supermodel Lisa S. He admitted that while he never played the game, Lisa did so for many years. Wu wasn't worried about being unrecognisable and ugly in the movie, saying, "It's boring to see my own face every day."
Behind The Scenes and Interviews
Check out Warcraft: The Beginning Official Website and Facebook Page!
Warcraft: The Beginning is out in cinemas on 9 June 2016.
xoxo



Facebook | Instagram | Twitter | YouTube
*Disclosure: No monetary compensation was received for the movie review.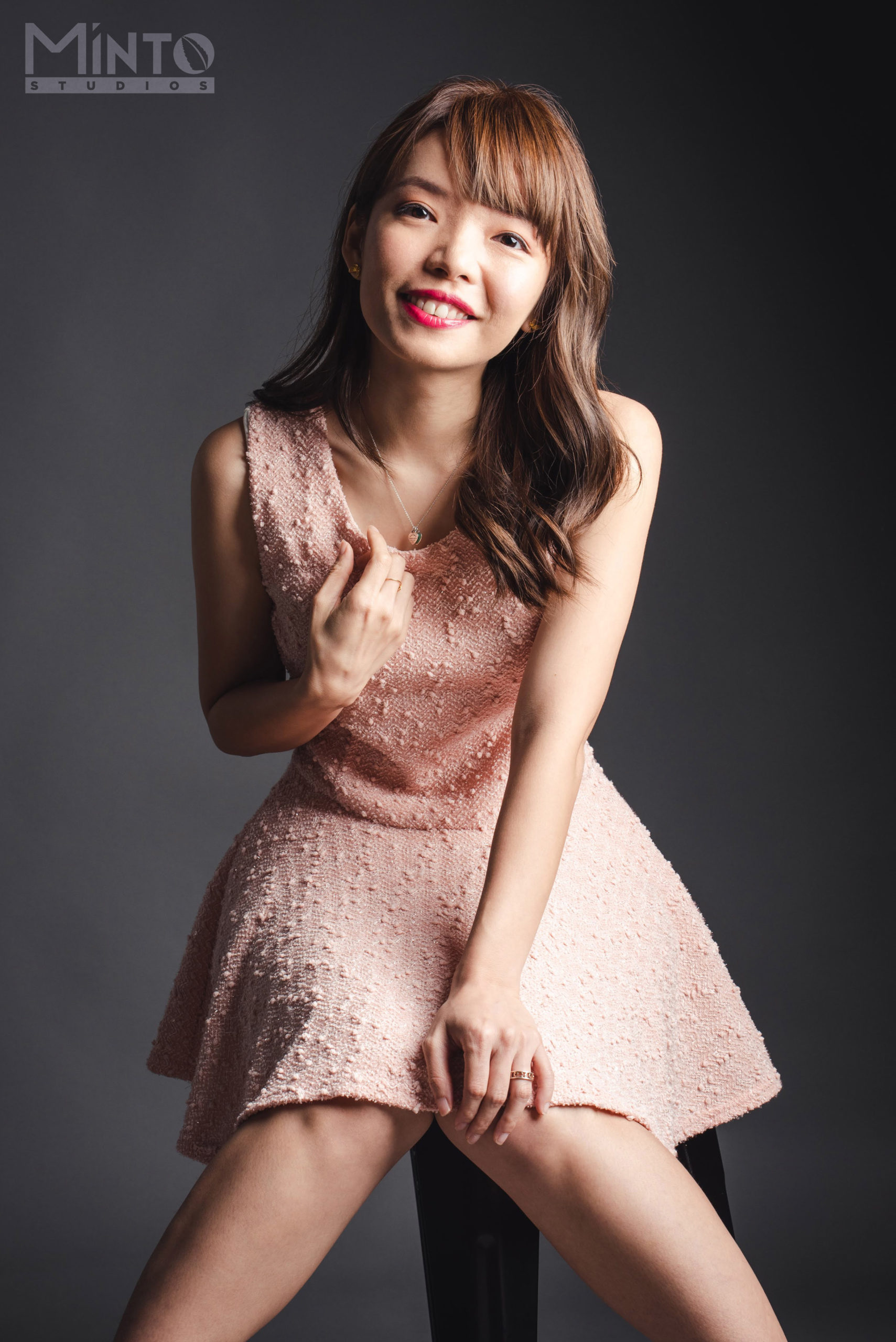 1/2 of #TheEpiphanyDuplet, Tiffany Yong juggles her ABCs – Acting, Blogging and Coaching/Consulting as she is fuelled by passion and drive to succeed.
It is not easy to make a living in Singapore just purely based on Acting, so with Blogging to help her with her online presence, and Coaching kids drama, private tutoring and freelance social media consulting to finance her life, she is currently leading the life most people hope to have: Living the Dream!