The Bodyguard (特工爷爷) Movie Review | by tiffanyyong.com
Recommended Audience: Fans of Sammo Hung 洪金宝, Andy Lau 刘德华, Jacqueline Chan 陈沛妍, Jack Feng 冯嘉怡, Hu Jun 胡军, Li QinQin 李勤勤, Tomer Oz, James Lee Guy and action movie fans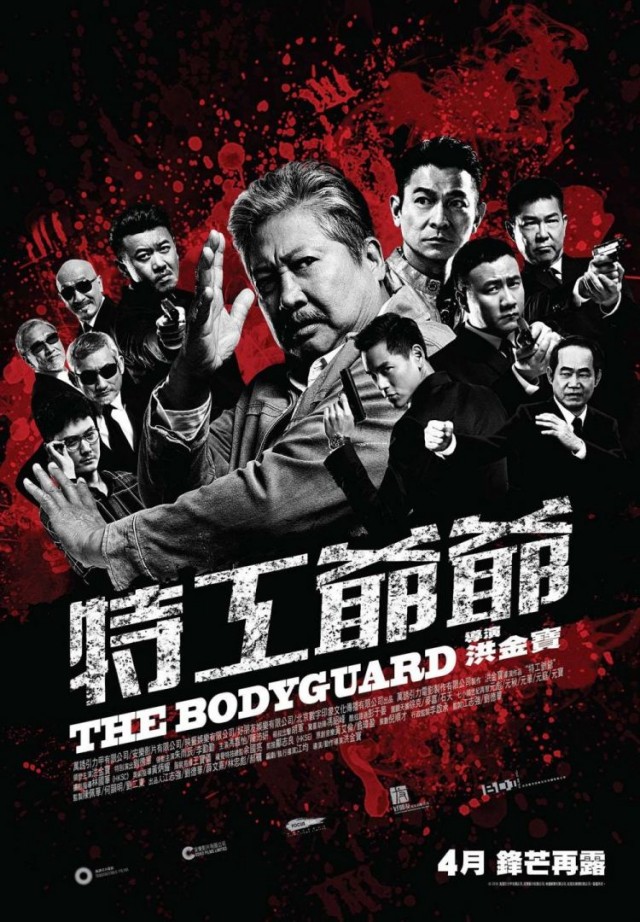 The Bodyguard (特工爷爷) Movie Synopsis
The Bodyguard follows a retired (Sammo Hung) who has settled in the dark and unknown corner of the world where China, Russia and North Korea meet. Suffering from the beginnings of dementia, the bodyguard is befriended by a young girl whose life is threatened when her father (Andy Lau) falls in with the local crime world. When the girl and her father disappear, the bodyguard must call upon his long forgotten skills to save the life of his young friend.
The Bodyguard (特工爷爷) Viewer Rating: 4/5 ****
The Bodyguard (特工爷爷) Movie Review:
I wasn't expecting much (thanks to the inaccurate online reviews and ratings) so this film turn out to be a surprise for me. From the trailer, it is easy to assume that it will be an action film, but The Bodyguard is so much more than just a typical action film.

The Action: If you love Ip Man (remember the classic 1 versus 10?) then you will definitely love this film. Ip Man was a lean Wingchun expert, and watching Sammo Hung, who acted as a retired ex-bodyguard, fight a group of hooligans was amazingly exciting. My heart almost went to my mouth when I watch him fight the knife-wielding gangsters single-handedly. I can almost say that this is the senior version of "Taken" and Sammo Hung's Old Ding is the grandfather-version of Liam Neeson's Bryan Mills!
The Tear-jerking Moments: I've anticipated veteran Sammo Hung's action scenes, but definitely not his solo scenes and the ones with little neighbour girl, Cherry. Some might dubbed his interaction with the little girl as cliché, and his routined acts as dry, but the little movements and actions of an aging man was so on-point and precise that it hurts me to witness an old man losing his memory and helpless to it.
The Crazy Antagonist: If the above doesn't attract you, Jack Feng's (冯嘉怡) sadistic Joker-style of killing might do. Li Zheng Jiu (Andy Lau) was a pretty irresponsible badass in the film, but he met his match. Cui Dong Xian (Jack Feng) was a heartless man who can kill without batting an eye (杀人不眨眼), making you just want him to get the retribution he deserve.
Aside from that, the film is garnished with martial arts actors, young and old, such as Yuen Biao, Yuen Qiu, Yuen Wah, Yuen Ting, Yuen Po and Eddie Peng. Also notable actors such as Hu Jun, Feng Shaofeng, Karl Maka, Dean Shek and director Tsui Hark also cameoed in the film. While I do agree that the appearance of some of them was a tad too little (say Hu Jun), most of them were placed in the scenes for a purpose. The three musketeers above appeared the most, with seemingly nothing to do, yet they reflect many interesting aspect of an elderly's life, while injecting some black humour into the film.
Catch it and I hope you appreciate the people around you, especially after knowing the unknown identity of the narrator. 🙂
Do You Know?
Andy Lau took up the role as Sammo Hung was the director, and his benefactor.
Andy Lau filmed all the action scenes without any double, including the scene where he had to jump out from a building on top of a car.
This is the second time Andy Lau (刘德华) and Jacqueline Chan (陈沛妍) acted as father and daughter. The first time was Fire Storm (风暴)
To fit the role of a retired bodyguard, the fight choreography was changed from fancy martial arts to gritty, realistic close-combat scenes. The movie was also filmed in actual towns stated: Suifenhe, Heilongjiang Province in China and in Vladivostok, Russia.
Similar to Ip Man where Sammo Hung was the martial arts choreographer, Sammo Hung fought more than 10 hooligans in this film. In Ip Man, protagonist (Ip Man) fought 10 karateka.
This is the first movie Sammo Hung directed after 17 years. The movie was filmed in August 2014 and his previous directorial films were Once Upon a Time in China and America (1997) and Mr. Nice Guy (1997) in 1997.
Jackie Chan was originally offered a role in the film. However, Chan turned down the role due to scheduling conflicts and his son Jaycee Chan's drug arrest.
Behind The Scenes and Interviews
Check out The Bodyguard (特工爷爷)Official Website.
The Bodyguard (特工爷爷) is out in cinemas on 7 April 2016.
xoxo



Facebook | Instagram | Twitter | YouTube
*Disclosure: Invitation from Clover Films Singapore. No monetary compensation was received for the movie review.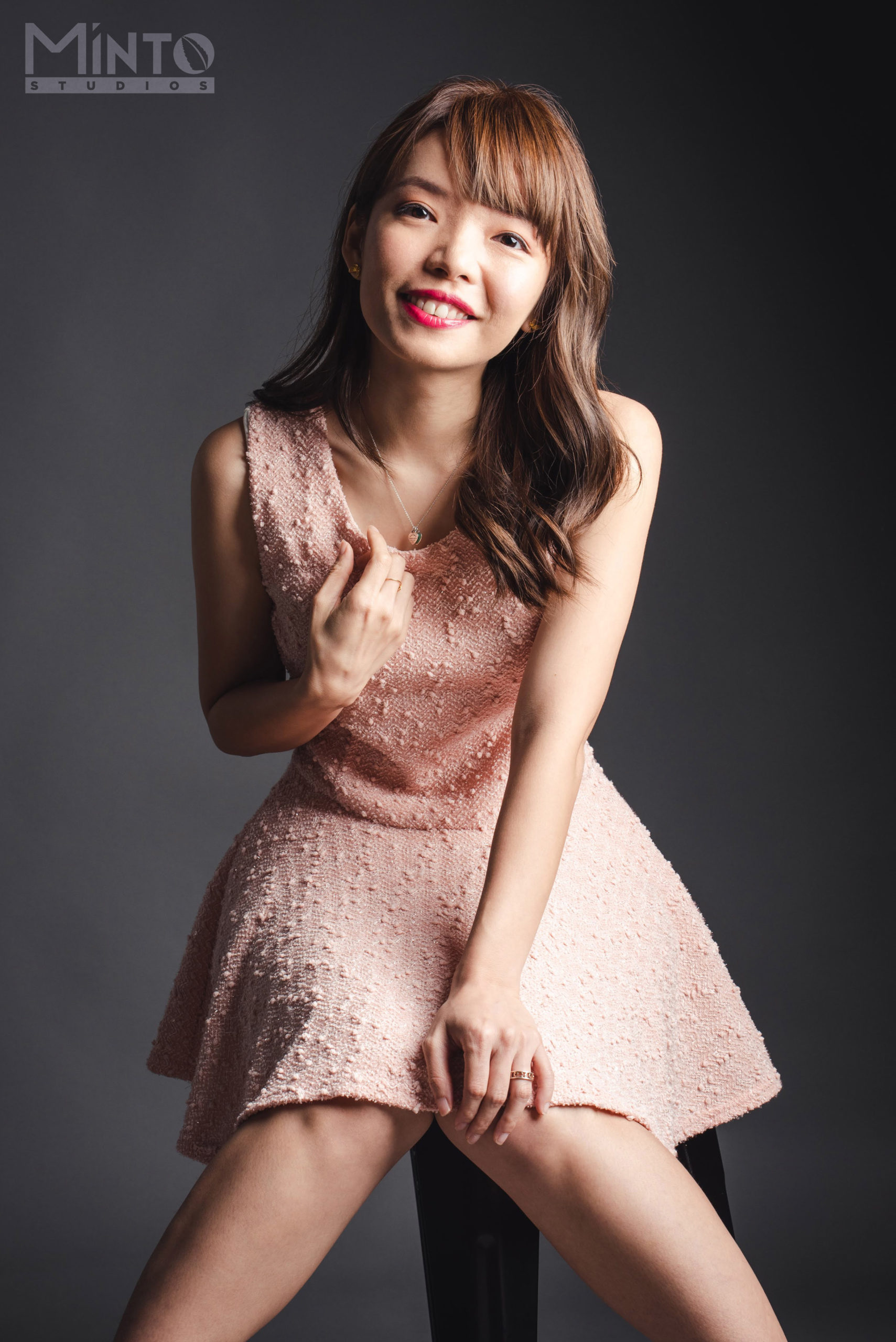 1/2 of #TheEpiphanyDuplet, Tiffany Yong juggles her ABCs – Acting, Blogging and Coaching/Consulting as she is fuelled by passion and drive to succeed.
It is not easy to make a living in Singapore just purely based on Acting, so with Blogging to help her with her online presence, and Coaching kids drama, private tutoring and freelance social media consulting to finance her life, she is currently leading the life most people hope to have: Living the Dream!