Weber Grill: The Weber Experience
I was invited to attend the launch of Weber, a premier brand of gourmet grills in Singapore held at Illido At the Cliff at Sofitel Singapore Sentosa Resort & Spa. The line of grills are dubbed to be created by grillers, for grillers. The Weber revolution in Asia started with its launch in Hong Kong earlier this year, and Weber Grill now in Singapore with the first-ever standalone Weber Original Store & Grill Academy in Asia as well as Weber Experience Centers.

Having attended countless media events and product launches, it was exhausting after a while because most media launches are similar. The typical VIP speeches, typical cocktails and canapes, typical press releases and requests. So this was exactly what I thought attending the Weber Singapore Media Launch would be like, until I saw the spread below:
My initial thought was: The food are so big! How long will it take to get the whole chicken fully cooked?
Most of us will be familiar with barbecuing bite size food like satay, otak, chicken wings, crabsticks, hotdogs and marshmallow at the National Parks' BBQ pits or at a friend's condominium. There will always be that few appointed poor souls who had to stand in front of the smoky fumes for hours and fiddle with all the sticks of food until they are all cooked. Apparently we have been doing it all wrong. The Americans have a completely different way of grilling food.
We were are divided into small groups to try making out own dishes. Something really different about Weber from other brands is how they are very focused on the customer service as well as the how to-s. If you ever have a smart TV at home but never know how to operate, or a washing machine that only operates on one function because that's the ONLY function you know that works, you will know what I mean. Weber executive chairman Jim Stephen shared how 80% of his 500K annual customer service calls were request on steps to make a recipe work.
Grilling Food the Weber Way
So rather than stopping at the sales of the grill and its accessories, Weber teaches the customers how to cook properly too. Starting the fire, cleaning up it's not the problem, it's learning how to grill so that we all have a good, successful experience was what matters to Weber.
While we tried grilling the different foods, we were given special tips on how to best cook our food. Remember how we often apply oil or butter on the grills during our BBQ? It's a wrong move! We should season and oil our meat (in this case, steak). The thickness of the meats will also determine how long it should be seared. If you are wondering why are our usual BBQ food so dry and tough, it's because barbecuing in the open will result in the loss of moisture in the meat. Hence, Weber grills has a hood to maintains maximum heat and helps to create convection in the Weber so the juices are locked.
I won't blame you if you doubt the authenticity of these 2 photos, because I doubt the Griller too when he told us Weber Grill can be used for Pizza Baking. Nani? (なに). Well, the fact that I'm still here making collage of the photos, typing this article and salivating at the food I've eaten proved that they are indeed real and deliciously edible. 😛
If you are wondering if there's anything different from the convectional oven, all you have to do (besides following the recipe directions) is to set up for a indirect heat method when baking on a gas or charcoal grill. Otherwise, you all gotta do is to adjust the control knobs according to the temperature. Weber is a new way of life, totally.
If you are wondering what was my favourite, as a vegetable-lover, I had 3 portions of the grilled corn-on-the-cob as well as loads of pumpkin slices. All health conscious foodies will prolly know one of the golden rules of eating healthy is to choose grilled food over fried food as there's no batter coating nor dripping grease. Yum!
The grilled Portobello mushrooms was a late addition and it was almost like a dessert. I know most people will crave for the meats, but I will share some examples of veggies and fruits that you SHOULD absolutely try grilling: Eggplant (Crispy Outside, Soft Inside), Peaches (With Yogurt), Pineapple, Asparagus, Tempeh, Watermelon, Tomatoes, Zucchini, Sweet Potatoes and Bananas!
After tasting all the food above, it wasn't difficult to see how Weber could easily change the way we grill – simply by letting us participate and enjoy the ultimate barbecue experience – done the Weber way. Not only did I manage to spend quality time making friends, I also got to know the operation functions of the different Weber Grills and taste the Weber difference!
Choose Your Weber Grill
Done with the experience@WeberGrills, now here's the products. After browsing through the Weber Grill Finder site, I realised that there are over 50 different models and types of Weber Grill! During the launch, we were provided with the Gas Grill, Portable Grill as well as the Charcoal Grill.
The Weber Q2200 propane gas grill is a two-piece porcelain-enameled cast iron cooking grate that is portable. Constructed with a cast aluminum lid and body augmented with a glass-reinforced nylon frame, the grill can withstand frequent use and transport. The Q-shaped stainless steel burner supplies consistent heat to every corner of the grill and has a built-in lid thermometer which displays temperatures up to 600 degrees F.
Other features: Side tables fold inside the grill during non-use | Push-button igniter triggers quick start-ups | Fueled by a 14.1 oz. or 16.4 oz. liquid propane cylinder | Removable catch pan with disposable drip tray captures grease, meat juices and rendered fat | Domed lid allows grilling of roasts and small fowl | Assembly required

The Weber Genesis E-330 grill features a 10.6 megajoule (10,000 BTU) dedicated Sear Station™ burner that lets you maximize the heat without losing grilling space. Just step up the heat for searing; dial it down for regular grilling. The grates are porcelain-enameled cast-iron ideal for holding heat and creating perfect grill marks. A flush-mounted 12.7 megajoule (12,000 BTU) side burner lets you prepare sauces and side dishes while you grill your main meal.
Other features: 3 stainless steel burners | Combined primary burner rating | Electronic ignition system | Reversible heavy duty porcelain-coated cast iron hotplate | Porcelain enamelled Flavorizer™ bars | Fixed commercial grade thermometer | Enclosed storage area | Double skinned doors | Precision fuel gauge (LP model) | 4 caster wheels (2 locking) | 6 tool holders
The Weber Original Kettle Premium is designed to maximize airflow and heat retention, which allows outdoor chefs to cook foods to perfection. It has a hinged plated-steel cooking grate which allow easy coal maneuver for direct or indirect cooking without lifting up the rack, and a built-in thermometer for on-point heat management. The three damper blades in the kettle basin below funnels coal dust into the removable, high capacity aluminium ash catcher.
Other features: Bowl and lid constructed with high-grade porcelain-enamel | Kettle basin has three air vents | Steel charcoal grate | Two all-weather wheels with hub caps
We all know owning a Weber Grill in Singapore ain't exactly convenient if you are living in a HDB flat like me. However, it is still possible to experience cooking with WeberAsia. Just check out the barbecue lessons at BQ Mart! Once again, thanks Bolt and Weber Asia for the memorable and delicious experience!
Weber Original Store & Grill Academy:
463 Joo Chiat Road, Singapore 427675 | Tel: 6348 8313
Weber Experience Centre @ BQ Mart (Bukit Timah Outlet):
733 Bukit Timah Road, #02-03 Second Ave Junction, Singapore 269748 | Tel: 6463 8289
Weber Experience Centre @ BQ Mart (Kallang Leisure Park Outlet):
Leisure Park Kallang, 5 Stadium Walk, #02-24/25/26, Singapore 397693 | Tel: 6348 6798
Other retail outlets here.
xoxo



Facebook | Instagram | Twitter | YouTube
*Disclosure: Event invitation from Bolt Industries. No monetary compensation was received for the event coverage. Opinions stated are genuine and honest. Also note that all sources, information, content, links are valid to change at any time.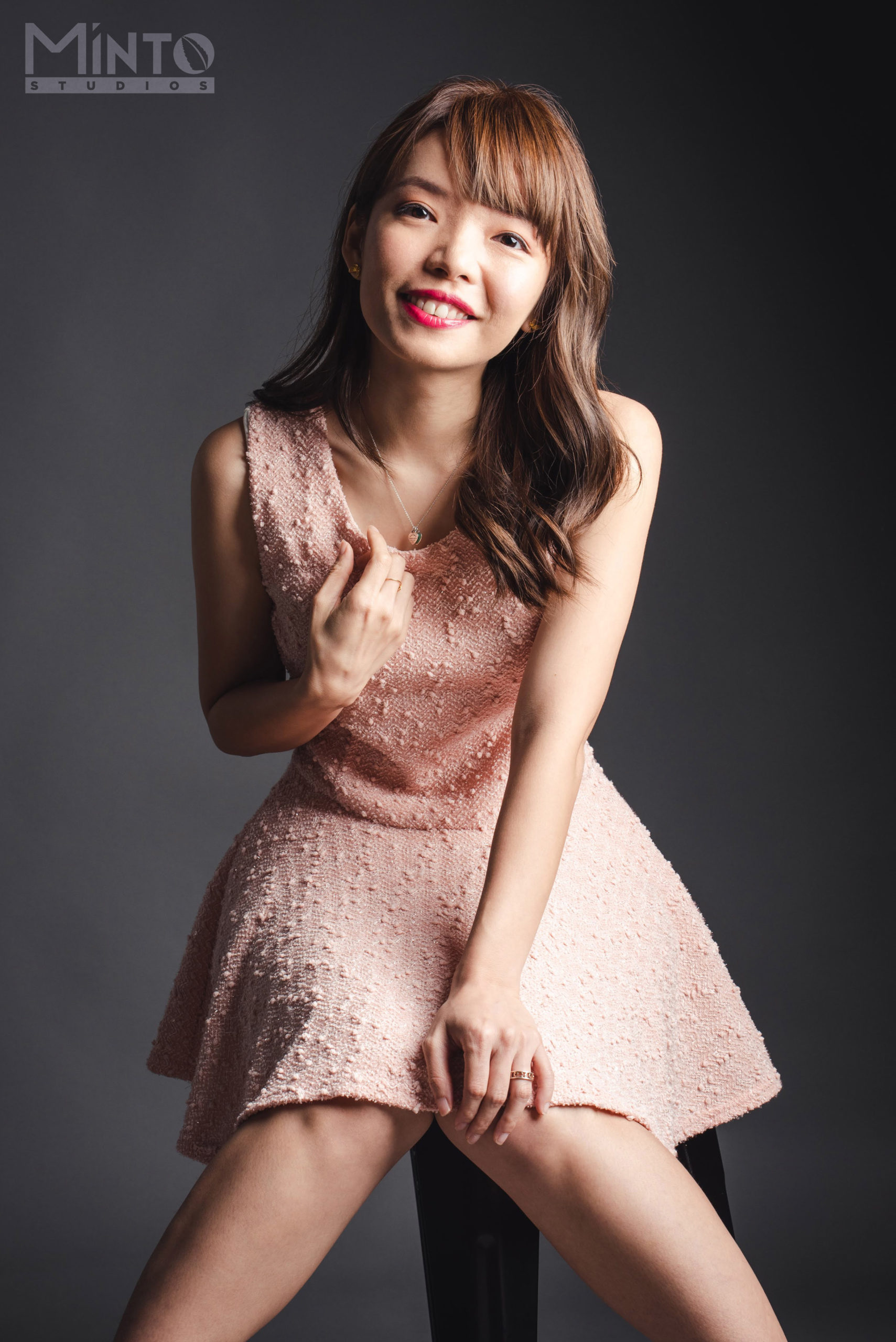 1/2 of #TheEpiphanyDuplet, Tiffany Yong juggles her ABCs – Acting, Blogging and Coaching/Consulting as she is fuelled by passion and drive to succeed.
It is not easy to make a living in Singapore just purely based on Acting, so with Blogging to help her with her online presence, and Coaching kids drama, private tutoring and freelance social media consulting to finance her life, she is currently leading the life most people hope to have: Living the Dream!