iGirl (梦情人) Movie Review | by tiffanyyong.com
Recommended Audience: Fans of Ekin Cheng 郑伊健, Chrissie Chau 周秀娜, Dominic Ho 何浩文, Connie Man 文凯玲, Lam Chi-Chung 林子聪, Joyce Cheng 郑欣宜 and romantic comedy movie fans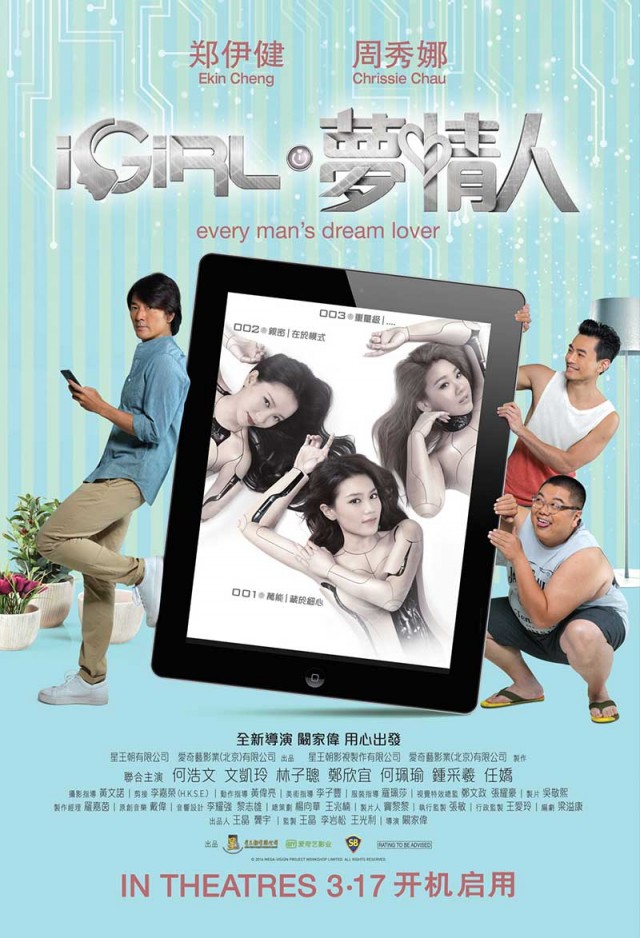 iGirl (梦情人) Movie Synopsis
Evan, Johnny, and Irwin are best friends since childhood. One day, all three of them are dumped by their girlfriends. While drunk, Evan comes across a website called "Get Your Dream iGirl". All he needs to do is enter the criteria of his dream girl and upon payment, he will get what he wants.
On an impulse, Evan throws in his life savings. He receives a parcel containing parts of a human model, which he assembles into a woman figure. The next day, he finds the mannequin is alive…
iGirl (梦情人) Viewer Rating: 3/5 ***
iGirl (梦情人) Movie Review:
This is prolly a film that will fulfil most guys' fantasy of having a perfect girlfriend. Yes, my male friend who watched this film with me loved the film despite the numerous absurd scenes.

If you are familiar with the famous manga Absolute Boyfriend aka 絶対彼氏 aka Zettai Kareshi by Yuu Watase or the Taiwanese Drama Absolute Darling (絕對達令) starring Jiro Wang, you will definitely find this film familiar. However, instead of a perfect (robot) boyfriend, the inventor gave the guys robot girlfriends instead.
There were plenty of similar plots to the manga, from the way the lead was tricked into ordering the robot, to the packaging of the robot, so fans of the manga should definitely try watching this Hong Kong version of the story. Instead of one robot, there are three types of robot.
001/O O Pig (Chrissie Chau) was an analytic and intelligent iGirl, while 002/Elaine (Connie Man) was a robot who was capable of seducing anyone. 003/Michelin (Joyce Cheng) was where all the comedy and surprises were, as she was not who Irwin (Lam Chi-Chung) thought he would get.
Activated by thumbprint on the forehead, these robots had different modes – normal, sexual, fighting which they would choose by inserting a chip from their ear. A refreshing change from the usual police-thief crime films, this movie is not the typical crude Hong Kong comedy. While I won't say it is directing the audience in the right way, by saying that the robots make a better girl-friend than real human, it was definitely hilarious watching how the musketeers interact with their new toy.
I don't have much to say about the acting, as besides Ekin Cheng and Chrissie Chau, the other two couples were mainly exaggeration of men with high sex drive (Johnny by Dominic Ho) and big appetite (Irwin). Eye-candies aside, the soundtracks performed by Lydia Lau were perhaps what made the film much more touching. We all know Chinese dubbings usually spoil the film, so don't expect too much from the odd high-pitch whining.
I was surprised to see Joyce Cheng in the film as the third robot (a proof that I did not even look at the poster properly before watching the film). Her chemistry with Irwin (Lam Chi Chung) was pretty good and the ending was touching enough to make me tear a little.
There were several unrealistic or un-robotic moments in the film. One of such was when the three robots were alone decorating the flat for a birthday party. Erm, I get it that the director wish to put it across as the robots starting to have their own emotions, but the bimbotic moments were quite turn-off. Not to forget the eye-rolling CGI fight scenes between the robots and vengeful-exes-with-superpower which totally spoilt the film. The Man-In-Black (MIB) light-flash moment was my face-palm moment.
Criticism aside, my friend said this is one of the few films he enjoyed a lot this year. So if you are looking for a light-hearted romantic comedy, this film will definitely bring some joy.
Do You Know?
This is the second time Chrissie and Ekin Cheng are playing lovers, the first time was in (2014's) Break Up 100
This is the first time Joyce Cheng and Lam Chi Chung acted together, and they were the couple which has the most surprising and fun scenes. Joyce said that Lam was so nice and humourous that the other ladies were jealous of her for having such a fun-loving partner.
This movie was director Kan Jia Wei's directorial debut. Of the three robots, only Chrissie Chau appeared naked when she first turn up. The original scene that was shot had her fully clothed, but director Kan Jia Wei decided that it would make more sense for Chau's robot character 001 to be naked the first time she meets her "master", who has to remove her from a box and soak her in water to activate her.
That particular scene was re-shot.
iGirl is released in Hong Kong, Southeast Asia and other markets beyond the mainland via traditional channels like cinemas and pay TV, but it would only be available for the paying users of online-video giant iQiyi in China. The industry and audiences were surprised that the online film was given an investment of 10 million yuan ($1.52 million) budget.
Behind The Scenes and Interviews
Check out iGirl (梦情人) Facebook Page!
iGirl (梦情人) is out in cinemas on 17 March 2016.
xoxo



Facebook | Instagram | Twitter | YouTube
*Disclosure: Invitation from Shaw Organisation. No monetary compensation was received for the movie review.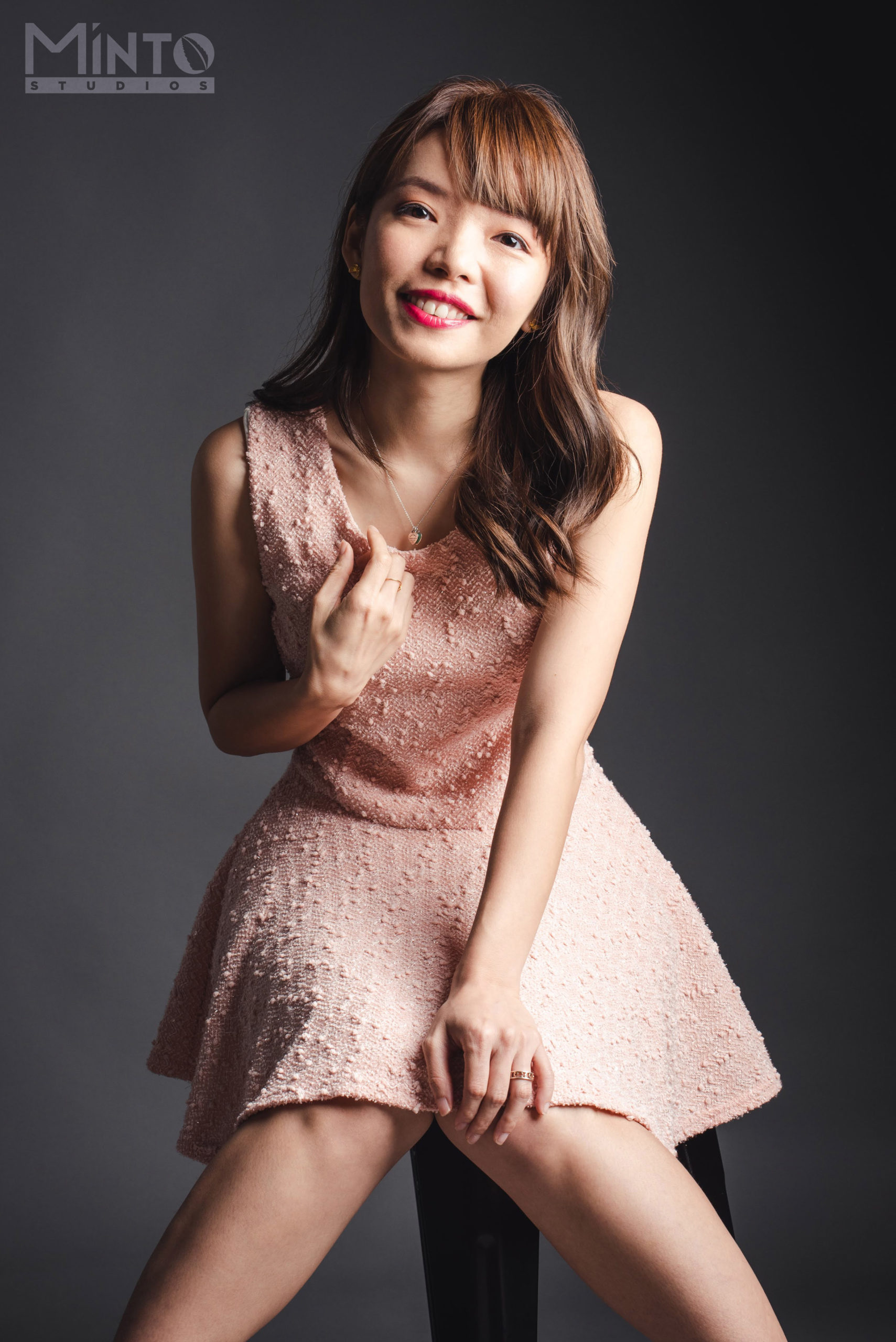 1/2 of #TheEpiphanyDuplet, Tiffany Yong juggles her ABCs – Acting, Blogging and Coaching/Consulting as she is fuelled by passion and drive to succeed.
It is not easy to make a living in Singapore just purely based on Acting, so with Blogging to help her with her online presence, and Coaching kids drama, private tutoring and freelance social media consulting to finance her life, she is currently leading the life most people hope to have: Living the Dream!