Review: Halloween Horror Nights 5 @ Universal Studios Singapore
Hi guys, it's October and that means Halloween for everyone! I realised that there were many people checking out my past Halloween articles so here's one from Resort World Sentosa for 2015's Halloween for everyone! If you haven't noticed, the Halloween Horror Nights 5 is the ONLY scare fest in Singapore this year. This means *Scape won't be having their haunted house, neither do Sentosa have their thai-horror Spooktacular. But Sentosa do have a family-friendly + child-friendly "Spooky Junior" carnival held at Port of Lost Wonder on 24 & 31 Oct 2015.
HHN4 versus HHN5: What's The Difference?
Quick Recap: In 2014, Universal Studios Singapore's HHN4 has 4 haunted houses [Secret L.A.B | Mati Camp | Jing's Revenge | Jack's 3-Dementia] and 4 scare zones [ Scary Tales | Canyon of the Cursed | Demoncracy | Bogeyman] revolving around the Minister of Evil. This year, the Blood Moon has turned USS into an evil place and unleashed 4 haunted houses and 3 Scare zones during the Halloween month. Out of the 4 haunted houses, 3 of them are uniquely Singaporean (You can't find them in other USS!) and also the first ever dark house.
Expect To: Scream Through the 4 Haunted Houses
Christians will be familiar with the Blood Moon prophecy. The Blood Moon is a lunar eclipses where the moon appeared red. According to wikipedia, it serves as an omen of the coming of the end times comes from the Book of Joel, where it is written "the sun will turn into darkness, and the moon into blood, before the great and terrible day of the Lord comes."
Indeed, the day month DID come, and the prophecy has befall on the Universal Studios Singapore, turning near 400 people into monsters, zombies and aliens.
This year, I experienced the Halloween Horror Nights 5 twice within three days and here's my verdict:
1. Tunnel People
Location: Sound Stage 28 Breezeway
The Story: Dwelling in the darkness of subterranean passageways, the Tunnel People have been biding their time for the rise of the Blood Moon. As you feel your way into their forbidding domain, what horrors await, and will you be able to see them?

Scare-meter: ☆☆☆ 3/5 Personal Favourite Rating:
2/5 Tiffany's Survival Advice:This is USS's first ever dark house and there is two paths through the smelly "tunnel". One is big and the other smaller, you will be shuffled through either one into complete darkness. With your sense of sight hindered, your other senses will become more aware of your surroundings. If you've watched The Maze Runners: Scorch Trials, recall the moment where Thomas and Brenda escaped pitch dark underground and was attacked by full-blown cranks. Yes, that was what I felt. I don't like the feeling of vulnerability and unable to see anything, so this is definitely my least favourite.
P.S. Try spotting the 1.9m tall monster while escaping!
2. True Singapore Ghost Stories: The MRT
Location:Waterworld The Story: An underground train station built at a Malay burial site is torn asunder as a curse is fulfilled by the rise of the Blood Moon. Toyols, hantu rayas and pontianaks now stalk for victims, as the tracks lead you back in time, to the author of the curse and his murderous henchmen.
Scare-meter: ☆☆ 2.5/5
Personal Favourite Rating:
3/5
Tiffany's Survival Advice:This is the first time Universal Studios collaborated with a local franchise – True Singapore Ghost Stories (TSGS) by local author Russell Lee. The original story created just for HHN5 was inspired by familiar characters like Pontianak and Toyol. If you are not familiar with TSGS, fret not, because this house will bring you into the book (literally!) and you will definitely recognize the realistic MRT train, this time, wrecked and littered with dead bodies and cursed creatures.
3. Hell House
Location: Jurassic Park Rapids Adventure Back-of-House The Story: Make yourself at home. But be warned: the Blood Moon has awakened the Paper servants of the Effigy House and you will soon be feeling the heat, because everything here is made to be burnt.
Average Scare-meter: ☆☆☆☆ 4/5
Personal Favourite Rating:
4/5
Tiffany's Survival Advice:Most Chinese will be able to relate to this life-size papier-mâché house and effigies which are often burned in Asian funerals to ensure that the spirit of the deceased has lots of good things in the afterlife. Remember the taboo that we are not step onto offerings or the ashes of burned joss paper or you might offend the wayward spirits? Here, there's almost no way of avoiding the papers, so be prepared to be disturbed by the dead!
I like how the walk brings one not only through the House, but also give 5% feel of what it is like to be cast into infernos, as well as witness several punishments of the sinners. The passageway filled with hands and then hanging bodies is prolly the two scariest parts of the haunted house. So enter at your own risk. P.S. Try counting and see if you can find 13 paper effigies in Hell House.
4. Siloso Gateway Block 50
Location: Sound Stage 28
The Story: The HHN-5 virus is turning residents of a HDB block into rampaging, flesh eating zombies! Emergency Services has been brought in to contain the situation, but it may all be in vain! Can you find your way out through the carnage, as heartland turns into hell?

Scare-meter: ☆☆☆ 3/5 Personal Favourite Rating:
5/5 Tiffany's Survival Advice: This is my favourite house as this is the only place where you have (飞虎队) Flying Tigers-lookalike Rescue team inside protecting you from the infected citizens. While I did not find this ultra scary (thanks to the guards), my friend Basil found it scary as there were possessed zombies of Chinese, Indian and Malay races as we walked through the familiar setting of a high-rise building. He hated the possessed Malay ghost most as it reminded him of the horror films he used to watch.
Photo-taking opportunities @ 3 Scare Zones
At the Scare Zones, there are plenty of odd creatures for you to do a selfie with for momento. Just a note, flash is required, or your photos will turn out pitch black!
1. The Invaders
Location: New York The Story: A gargantuan extraterrestrial race called the Horde is using the cover of the eclipse to invade Earth. These sightless, ruthless monsters have opened a portal to swamp our cities and will stop at nothing until our planet has been laid to waste.
Personal Favourite Rating:
3/5 Tiffany's Survival Advice: This is the most attention-catching zone as you will see it the moment you enter (right) of the Universal Studios.
Covering a large area, the zone is filled with ultra tall aliens which will be more than happy to take a picture with you, if you can catch a full shot of them, that is. There will also be a 4-5 minutes performance at certain timings, where some of the guards are being captured by the aliens. P.S. Can you find the 6 types of aliens in this zone?
2. conTERMINATED
Location: Sting Alley
The Story: A secret colony code-named Sector #5 was set up by the government to quarantine the deformed and the diseased. Left to fend for themselves, they have developed a bloodlust for their oppressors, which the Blood Moon is stoking to a fever pitch.
Personal Favourite Rating:
3.5/5 Tiffany's Survival Advice: Here, I got to encounter many deformed and odd looking people in a (pretty cool) alley, which include a chubby butcher, a mean witch and some straggling beggars.
All of them are angsty and can't wait to drive you out of their territory.
3. Hungry Ghosts
Location: Lost World The Story: The Blood Moon has wreaked havoc on the Lunar Calendar! In this forsaken village it is eternally the seventh month, and villagers perform rituals of the Hungry Ghost Festival every night. Are they apparitions, or have you "crossed over" without realising it?
Personal Favourite Rating:
4/5
Tiffany's Survival Advice: Previously an area where fairy tale characters go demonic (in HHN4), this area turn into every Asians' nightmare. I like this zone as visitors have to pass through this area to reach the Hell House and the Hungry Ghosts-filled zone definitely sets the mood for Hell House.
P.S. Can you spot HHN5's almost 70 year old ghost?
Join the beasts @ B.C. Beast Club
Location: Ancient Egypt This is where the Chinese underworld guards Ox-Head and Horse-Face (牛头马面) chill out and dance after their shift work.
You can enjoy deathly cold beverages and frighteningly good entertainment all night long at the Beast Club, where misfits, beasts and monsters hang out. It's going to be an experience that's literally out of this world.
P.S. 18 out-of-the-world creatures can be found here.
Tips to survive HHN5
1. Reach by 7.30pm to be in time for the Opening Scaremony held at the Hollywood Lagoon Stage. It will tell you why all hell broke loose for Halloween Horror Nights 5 and get you in the mood by be dashing with the rest of the visitors victims to the haunted houses.
2. Plan your route by using the 2015 Survival Guides (located everywhere throughout the park) or use the digital map on HHN5 website! It will provide reference for everything you need to know about the event: the haunted houses, the scare zones, the map, the food and the merchandise.
3. Kids under 13 are not advised to come to Halloween Horror Nights 5. They can be placed under care at the Kids Club (located at Hard Rock Hotel). Present HHN5 ticket to get the discounted rate of S$8 per hour, for children aged 3 to 12.
On 2, 3, 9, 11, 18, 25 and 29 October, Kids Club is open from 10am to 1am.
On 10, 16, 17, 23,24,30 and 31 October, Kids Club is open from 10am to 2am.
Treats Not Trick!
Attractions Opened: Revenge of the Mummy, Battlestar Galactica: Human (Red) vs Cylon (Blue), Accelerator, TRANSFORMERS The Ride: The Ultimate 3D Battle, Enchanted Airways, Scared Shrekless, Puss in Boots' Giant Journey, Canopy Flyer
2. Universal Studios Singapore is giving a special discount for my avid horror readers. Click here to purchase HHN5 tickets at a special price of $65! (U.P. $68) If this is not enough, try getting more friends along and purchase the tickets at $58 (Save $10) if you buy 4 or more ONLINE.
Check out Resort World Sentosa official website or Facebook Page for more information.
Spook You Again!
So have you experienced the horror in Halloween Horror Nights 5? What do you think and tell me if you have a favourite/most-hated house or scare zone!
xoxo



Facebook | Instagram | Twitter | YouTube
*Disclosure:
Event invitation from Resort World Sentosa. Opinions stated are genuine and honest. Also note that all sources, information, content, links are valid to change at any time.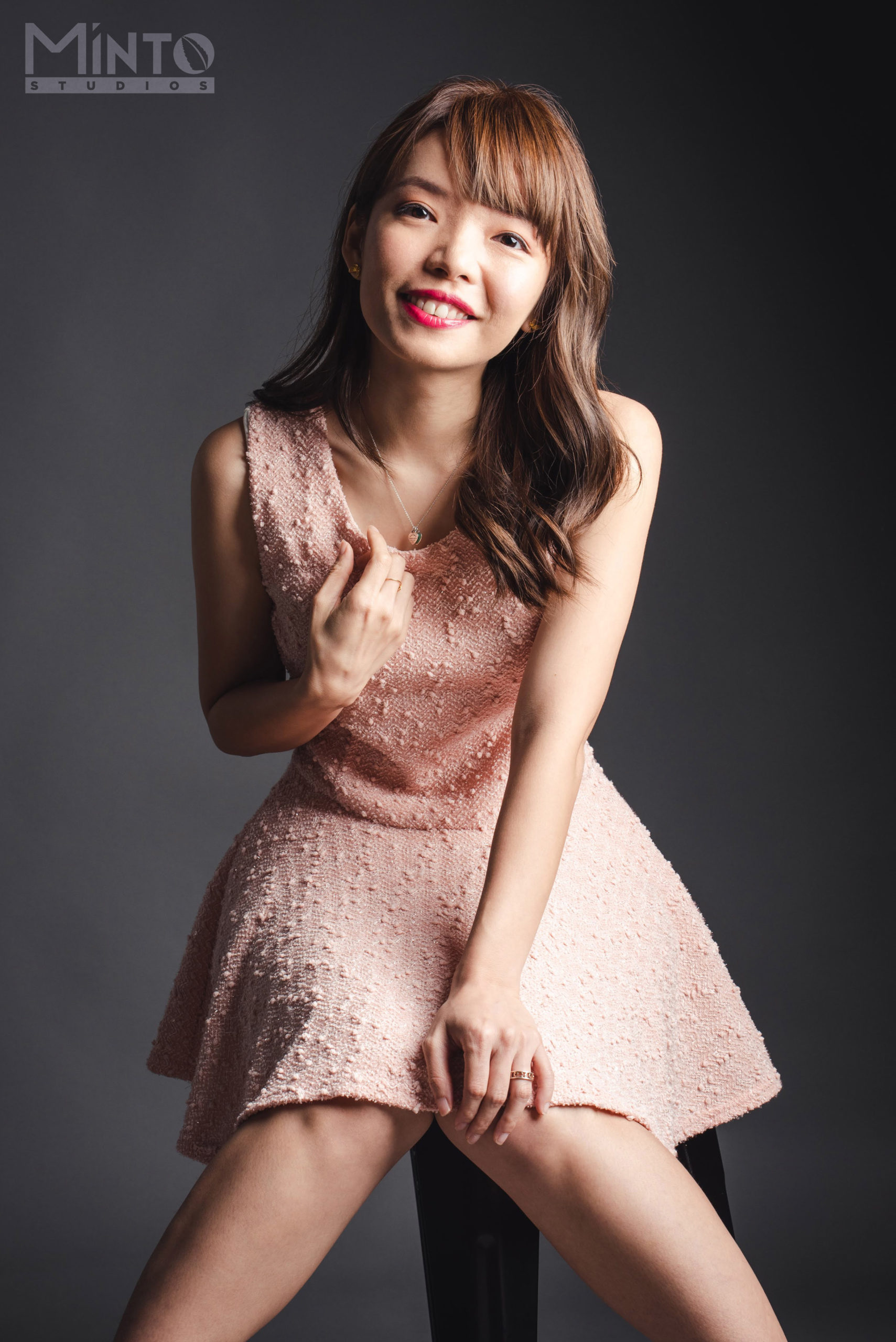 1/2 of #TheEpiphanyDuplet, Tiffany Yong juggles her ABCs – Acting, Blogging and Coaching/Consulting as she is fuelled by passion and drive to succeed.
It is not easy to make a living in Singapore just purely based on Acting, so with Blogging to help her with her online presence, and Coaching kids drama, private tutoring and freelance social media consulting to finance her life, she is currently leading the life most people hope to have: Living the Dream!