The Martian Movie Review | by tiffanyyong.com
Recommended Audience: Fans of Matt Damon, Jessica Chastain, Kristen Wiig, Kate Mara, Michael Pena, Jeff Daniels, Chiwetel Ejiofor, Donald Glover, Ridley Scott and comedy/sci-fi movie fans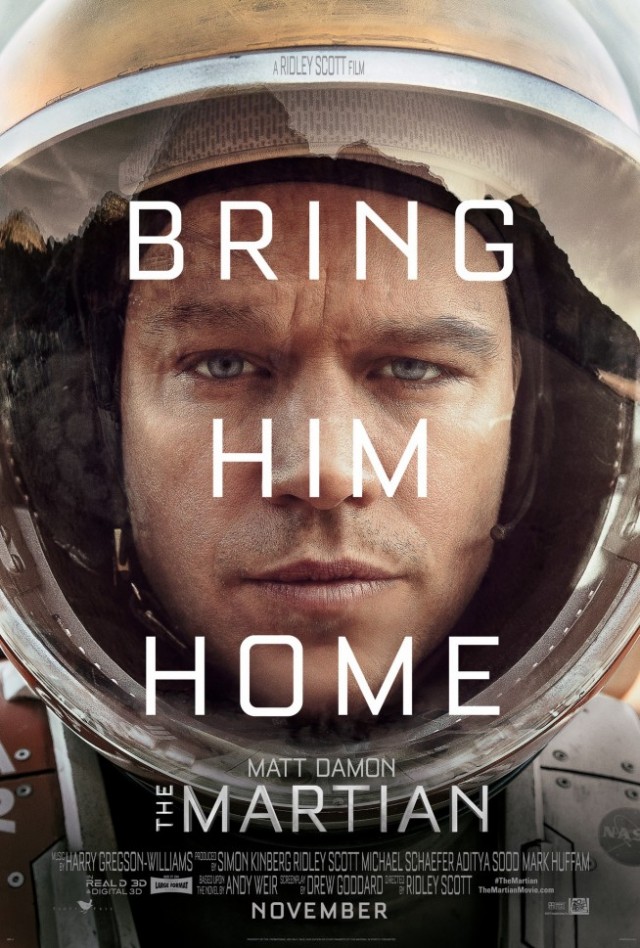 The Martian Movie Synopsis
During a manned mission to Mars, Astronaut Mark Watney (Matt Damon) is presumed dead after a fierce storm and left behind by his crew. But Watney has survived and finds himself stranded and alone on the hostile planet. With only meager supplies, Watney must draw upon his ingenuity, wit and spirit to subsist and find a way to signal to Earth that he is alive.
Millions of miles away, NASA and a team of international scientists work tirelessly to bring "the Martian" home, while his crew mates concurrently plot a daring, if not impossible, rescue mission. As these stories of incredible bravery unfold, the world comes together to root for Watney's safe return. Based on a best-selling novel, and helmed by master director Ridley Scott, THE MARTIAN features a star studded cast that includes .
The Martian Viewer Rating: 4.5/5 ****
The Martian Movie Review:
This is a very likeable film, and I don't think it's possible to even dislike this film. I couldn't help but link it to Gravity, the other trapped in space film. However, this felt way more watchable, less scarier, more exciting, and funnier. And Yes, I'm reading this book next.
If I had to describe the film in a sentence, this is Robinson Crusoe on space. Mark Watney (Matt Damon) had to survive with the food left behind by the team while thinking how to produce more. He panics like any normal human, but the monologues (astronaut's video diary) were hilariously real. He thinks, plans and acts like an astronaut.
You may think I would be impressed with Matt Damon's hot bod. But no, I was cringing in pain as he did a self-surgery to remove the impaled pole. Stapling the skin is definitely not my favourite method to seal a wound and the only comfort is that he's not floating around while doing it.
While there is no antagonist character, I felt that the screen time for the supporting actors, especially his team mates who made their way back for him were insufficient to create a memorable impact. It was a little disappointing from this point of view. There were scenes which didn't make sense too.
When Chris Beck (Sebastian Stan) was instructed to detonate one compartment, he was moving on the outside without a safety belt. Is that even right ?(Will need professional's advice on that) Also, there seem to be certain scenes cut away as Chris Beck appeared to be unstable or uncomfortable when he was getting ready to be on the MMU to rescue Mark (before the interception of Melissa Lewis (Jessica Chastain)).
However, I was impressed with how the author got NASA to admit to the public about the mistake announcement about his death instead of having a dramatic conspiracy theory. The discovery of Pathfinder probe, using and building gadgets on Mars to communicate with NASA again, everything is so relatable, possible and inspiring. But if I were to watch this when I'm 17, I guess this will definitely NOT make me want to be an astronaut! Impressed? I'm definitely impressed.
Do You Know?
The writer of the novel, Andy Weir, first published his book for free on his own blog for fun. Then people asked him to put it in a downloadable form, then to put it on Amazon for Kindle download which he did at the then minimum price of $0.99. Andy Weir personally created software to calculate the ship's arrival times (on Earth and on Mars) down to the exact minute in his novel.
The film was shot in Wadi Rum, Jordan, which has a red coloured desert, the same location where another Mars mission film, Red Planet (2000), was shot. The movie starts on Sol 18 but the book starts on Sol 6.
Ridley Scott claimed that Matt Damon's solo scenes were shot for five weeks straight, after which Damon was relieved from the schedule. Consequently, Damon did not meet most of his co-stars until the cast was reunited to promote the film.
A real potato farm was installed on the studio lot with potatoes in all stages of growth so they could be used for filming.
Donald Glover fell during the first take of a scene and the footage was used in the movie.
When designing the space suits in the movie, the costume designer looked at many of NASA's actual Mars suits and said they were "exactly like a Buzz Lightyear suit" from how bulky they were, Ridley Scott disliked them, so the end designs of the suits were based on images of actual suits but aimed for a more practical approach.
On September 28, 2015 (four days before the film's scheduled US release), NASA announced that it had found evidence that briny water still flows on the surface of Mars.
Filmmakers wanting to portray NASA in a film must obtain permission to do so. NASA must also be shown that the filmmakers are taking the subject matter seriously and are representing the truth. Fifty pages of the script of this film is NASA material.
NASA was consulted while in order to get aspects of space and space travel, specifically in relation to Mars, with the most accuracy. NASA is federally funded, yet charges private for-profit organizations nothing for use of and access to its archives and consultancy. The mission to Mars in the film emulates actual missions that NASA is planning for the future.
Book VERSUS Movie When NASA and Watney first establish written communication, Watney drops an F-bomb. He is warned to watch his language because everything he types is being broadcast globally. In the film, his response is not shown, only the reaction of others. In the novel, his response is, "Look! A pair of boobs! -> (.Y.) " The last part of the movie where Mark is shown as a teacher at NASA is not in the book. In the novel, when Watney is rescued, he mentions that if this were a Hollywood movie, the entire crew would gather in the airlock and high-five each other. This is exactly what happens at the end of the movie.
The atmospheric pressure on the Martian surface averages 600 Pa (0.087 psi), about 0.6% of Earth's mean sea level pressure of 100 kPa (14.69 psi). It is so low that a "fierce storm", as they put it, would be something akin to a very light breeze messing up your hair. Author Andy Weir admitted this was his biggest inaccuracy in the story. Due to the low air density sound would not travel like it does on Earth and you would have to stand next to someone and scream for them to hear you, providing you could survive the freezing cold temperature, poisonous atmosphere and lack of pressure.
Matt Damon plays a character named Mark Watney. "Mark" is the English version of the Latin name "Marcus," which means "of Mars." The name of the mission is Ares 3, a homage to the Greek god of war, Ares, whose Roman name is Mars. The name of the large ship traveling back and forth between Earth and Mars is Hermes, named after the Greek god who was the messenger and emissary. Hermes was seen as the patron and protector of travelers.
As Beck is about to take a dangerous trip outside the Hermes, Beth tells him to be careful because "In space…", an unfinished quote of the famous tagline ("In space, no one can hear you scream") from director Ridley Scott's Alien (1979)
In the novel, Mark Watney has two Masters degrees, one in botany and one in mechanical engineering. In the film, however, he has a PhD in botany and no engineering background is mentioned, although he is shown to have a knowledge of engineering and maintenance of the mission equipment.
Several of the actors in this film have starred in or are set to star in various Marvel film adaptations: Sebastian Stan portrays Bucky Barnes/The Winter Soldier in the Captain America films, Kate Mara portrayed Sue Storm/The Invisible Woman in Fantastic Four (2015), Michael Peña portrayed Luis in Ant-Man (2015), and Chiwetel Ejiofor is set to play Baron Mordo in the upcoming Doctor Strange (2016).
Drew Goddard, who wrote the screenplay for the film, was also at one point set to direct, but left that role to go direct The Sinister Six film. After that, Ridley Scott read the script and jumped into the project, rather than making a Prometheus (2012) sequel.
Irrfan Khan was the original choice for the role of Vincent Kapoor. Because of his prior commitment to the Bollywood movie Piku (2015), he wasn't available. Chiwetel Ejiofor was then cast for the role.
Information from imdb.com
Behind The Scenes and Interviews
Check out The Martian Official Website and Facebook Page!
The Martian is out in cinemas on 1st October 2015.
xoxo



Facebook | Instagram | Twitter | YouTube
*Disclosure: No monetary compensation was received for the movie review.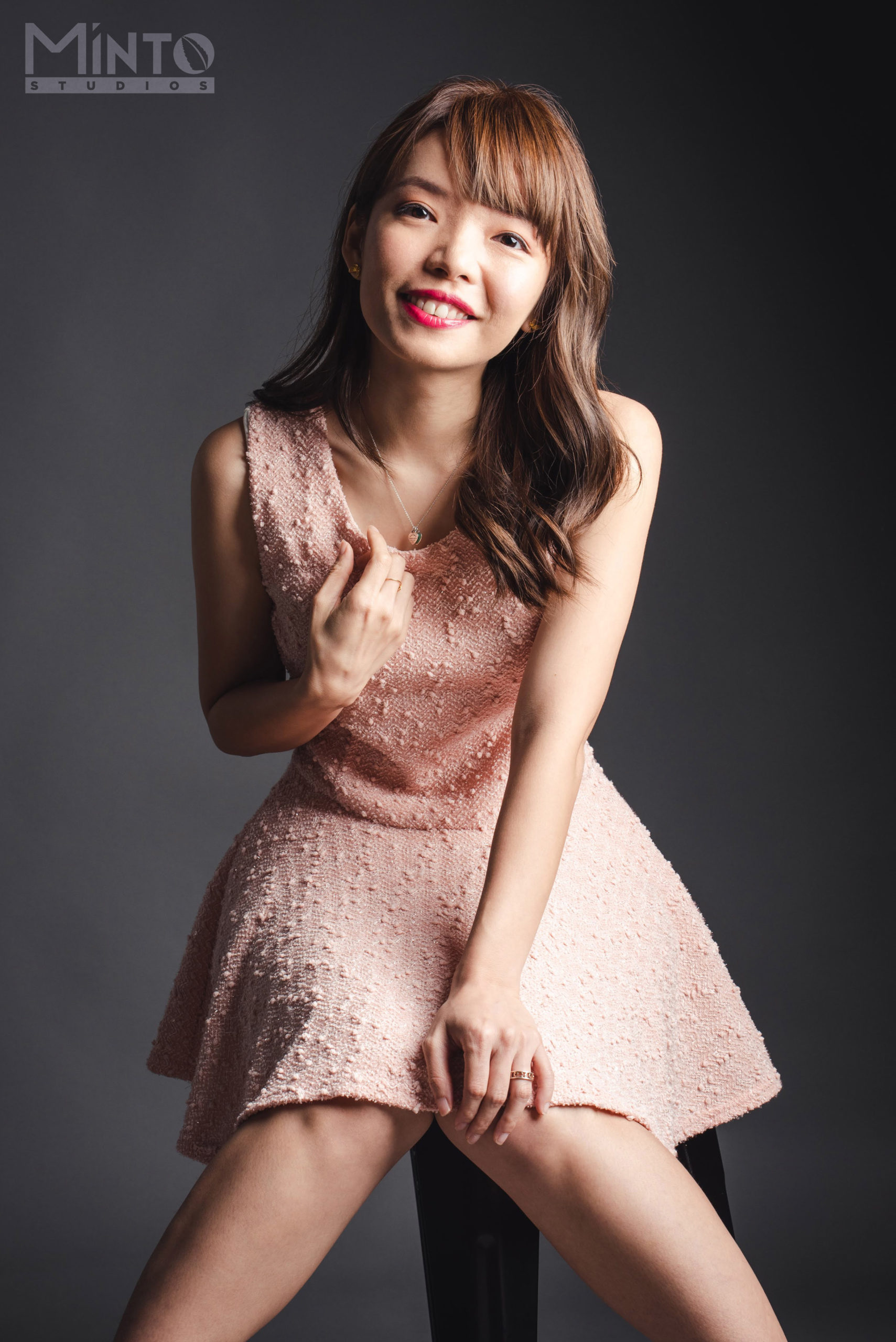 1/2 of #TheEpiphanyDuplet, Tiffany Yong juggles her ABCs – Acting, Blogging and Coaching/Consulting as she is fuelled by passion and drive to succeed.
It is not easy to make a living in Singapore just purely based on Acting, so with Blogging to help her with her online presence, and Coaching kids drama, private tutoring and freelance social media consulting to finance her life, she is currently leading the life most people hope to have: Living the Dream!