Saving Mr Wu (解救吾先生) Movie Review | by tiffanyyong.com
Recommended Audience: Andy Lau 刘德华, Liu Ye 刘烨, Wu Ruofu 吴若甫, Wang Qianyuan 王千源, Ding Sheng 丁晟 and drama/thriller movie fans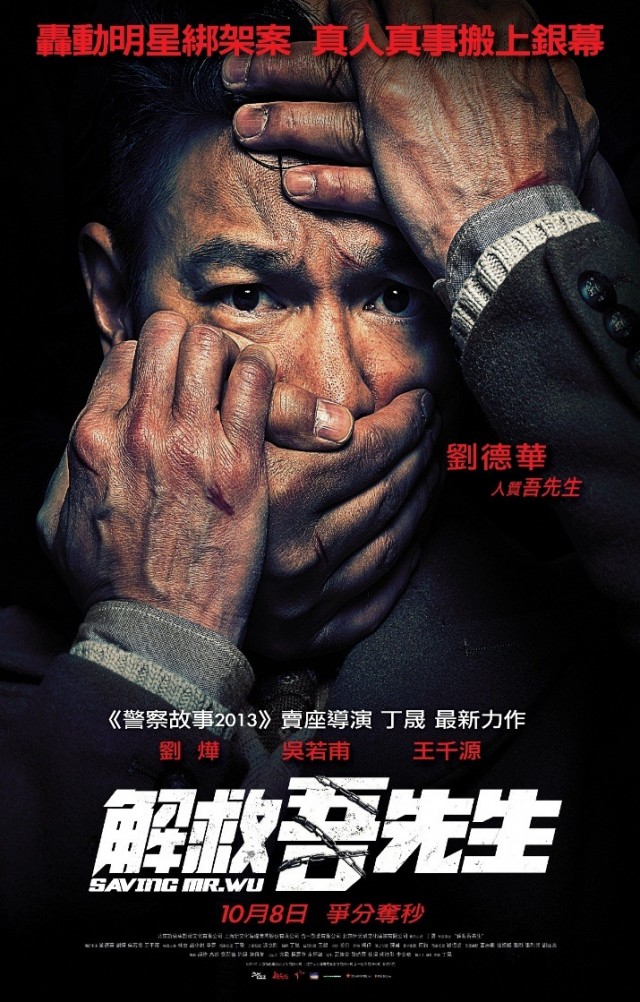 Saving Mr Wu (解救吾先生) Synopsis
Saving Mr. Wu is a crime drama based on the true story of China's famous celebrity kidnapping case. Mr. Wu (Andy Lau) is kidnapped by Zhang Hua (Wang Qinyuan) along with three accomplices and demanding a ransom of 3 million RMB. In the ensuing 20 hours, the Chinese detectives led by Chief Xing (Liu Ye) quickly form a task force and sweep the city.
Time is of the essence, as Mr. Wu is ordered to be killed at 9pm, regardless of whether or not the money is collected. Hua is eventually apprehended alone, and a dangerous mental showdown develops. As the deadline rapidly approaches, the detectives and captors collide in a dramatic showdown that leaves the audience on the edge of their seats.
Saving Mr Wu (解救吾先生) Viewer Rating: 4.5/5 ****
Saving Mr Wu (解救吾先生) Movie Review:
This is one of the rare piece of work which brings you through the real and reel world of a real-life kidnapping case. If you've known about this kidnapping case 11 years ago on Chinese New Year Eve, you might find it unnecessary to watch a film where you know the ending even before watching. You will miss out a lot if you don't. Saving Mr Wu is not only real, tensed and shockingly ruthless, there are also light-hearted and touching moments which will lead you through the 22 hour rescue mission in 105 minutes.
Based on an actual kidnapping case that took place in 2004, Andy Lau plays Mr Wu, an actor who snatched off the streets past midnight. While we all know Andy Lau is a great actor, this role is somehow different. He was both Andy Lau and Wu Ruofu (the real victim actor) in the film. Chained up for 80% of the film, Andy Lau could only use his facial expression and lines to bring the audience into the scenario. From frightened to calm to the struggle for survival and the final despair, the slow transition was accurate to the point.
If you thought having A-list actor Andy Lau will suffice, you are wrong. Zhang Hua (Wang Qianyuan) the head of the kidnapper was the person who brought life and thrill to the whole film. A huge contrast to calm and self-possessed Mr Wu (Andy Lau), Zhang Hua was an intelligent yet brutal and crazy villain – the kind that made Marvel's villains look like little kittens. Wang Qianyuan's maniac performance was on par with Andy Lau's suppressed calmness. When Mr. Wu questioned about his credibility (he promised to let them go after collecting ransom but changed his mind and decided to kill them), Wang Qianyuan's portrayal of Zhang Hua was able to change from a violent man to a calm and "normal person" who can communicate properly within seconds. The shifty suspicious little actions, the heartless laughters, they were all realistically scary.
On the other side of the kidnapping case, the scenes with the police investigators were fast-paced, tensed and short. However, the scenes were also more dull in comparison. I like how the director did not try to dramatize the efforts of the police nor any one single police. The director used narrative timeline to bring audience back and forth in between scenes. I became familiar with Liu Ye after his appearance in "Daddy, Where Are We Going" and I was surprised how he made use of similar methods as Andy Lau's to bring out the realism of the character (by mentioning his son's name). His relentless use of cajoling and threatening in comparison to Cao Gang's (Wu Ruofu) calm and stern personality gave the audience an insight of what it was like inside the real police world.
Saving Mr Wu is a film with great actors, tense action sequences and great plot. To better it, the supporting actors such as the fat kidnapper who was a fan of Mr Wu (Andy Lau) or the appearance of Lam Suet (林雪) as Mr Wu's long time army buddy Mr Su created some comic relief to the otherwise tensed film. Conclusion? Watch twice if you can.
Do You Know?
Andy Lau was nearly fatally strangled at his own request, so that it will look as realistic as possible. He told the actors that if he "really couldn't take it, I would just let go and stop fighting them, and that they shouldn't stop strangling me until I did that. We really put in a lot of effort to express the suffering of the real-life characters." During filming, he spent 10 hours daily shackled in real metal chains and was confined to just 1m² of space.
Many critics found the gunfight scene which turns out to be Mr Wu's (Andy Lau) imagination unnecessary, and that it spoilt the film instead of enhancing it. But this scene was added in because of Wu Ruofu's narration of how he had thought what would have had happened if he had tried to grab the gun that was carelessly placed around the him in the house.
Wu Ruofu was the actual hostage being kidnapped 11 years ago, and this story was based on his kidnap case. This is the first time in 11 years he acted in another movie. Initially, he rejected the invitation to make his experience into a movie as he did not want it to be commercialised. After several persuasion, he decided to take up the role of the Captain "Cao Gang" (曹刚) instead of the hostage, as a form of tribute to his rescuers. He rejected the role of the hostage as he felt that the incident had passed for 11 years and it was impossible for him to get back the same feeling and emotions.
Both Andy Lau and Ding Sheng (left) used Wu Ruofu's expression as a gauge to the reality. "We would observe his facial expressions and reactions to try and gauge his thoughts, to see if we were playing this as close to real life as possible. If he looked too deep in thought and his mind was elsewhere, we knew that our observations were accurate." The Chinese character of Wu's surname 吴 is changed to 吾, which also means "me" in Chinese. So Saving Mr Wu also means Saving Me. This symbolises the saving of Mr Wu from the abductors, but also the liberation of the real Mr Wu.
Liu Ye who was Police Captain Xing Feng (邢峰) in the film has been on news frequently this year because of his involvement and appearances in Hunan Television's Chinese Reality Show "Daddy, Where are We Going (爸爸去哪儿)" with his son Nuo Yi (刘诺一). In the movie, he told the director that he will not be "acting" and will be using a documenting method to present the role of a police. His son's name appeared near the end of the movie when he received a call from someone.
In order to bring out the realism of the situation, Liu Ye followed the director to experience how the investigation team of the Police Force operates, so as to bring out the pressure and the intensity of questioning the criminal when filming. He did not use any doubles for his action scenes.
According to mtime, 70% of the scenes were re-enacted. Some of the differences were:
1) Wu Ruofu was out with 3 friends when he was kidnapped. In the film, Mr Wu was out with only one friend. The time he was kidnapped was also slightly earlier than the real time.
2) There were 6 kidnappers guarding Wu Ruofu, but in the movie, there were only 3 and the rest were caught elsewhere. The film also added many other little details like how the fat kidnapper was a fan of Mr Wu (Andy Lau), and they mentioned films like God of Gamblers (赌神) and songs like Gong Xi Fa Cai (恭喜发财) to add humour to the film.
3) In the film Mr Wu's friend went to withdraw money, but in reality, Wu Ruofu's friend did not do so, and assist the police to track the kidnapper.
4) In the film, the police rescue Mr Wu just before he was strangled to death, but in reality, the kidnappers were all sleeping in another room and did not have time to react nor escape when the police arrived.
4) In the film, during the interrogation, Hua Zi pretend not to know who Mr Wu is and said he thought he's Chow Yun-Fat (周润发). But in reality, the real Wang Li Hua said he thought Wu Ruofu was Zhang Tielin (张铁林).
Behind The Scenes and Interviews
Check out Saving Mr Wu (解救吾先生) Facebook Page!
Saving Mr Wu (解救吾先生) is out in cinemas on 1 October 2015.
xoxo



Facebook | Instagram | Twitter | YouTube
*Disclosure: Invitation from Clover Films Singapore. No monetary compensation was received for the movie review.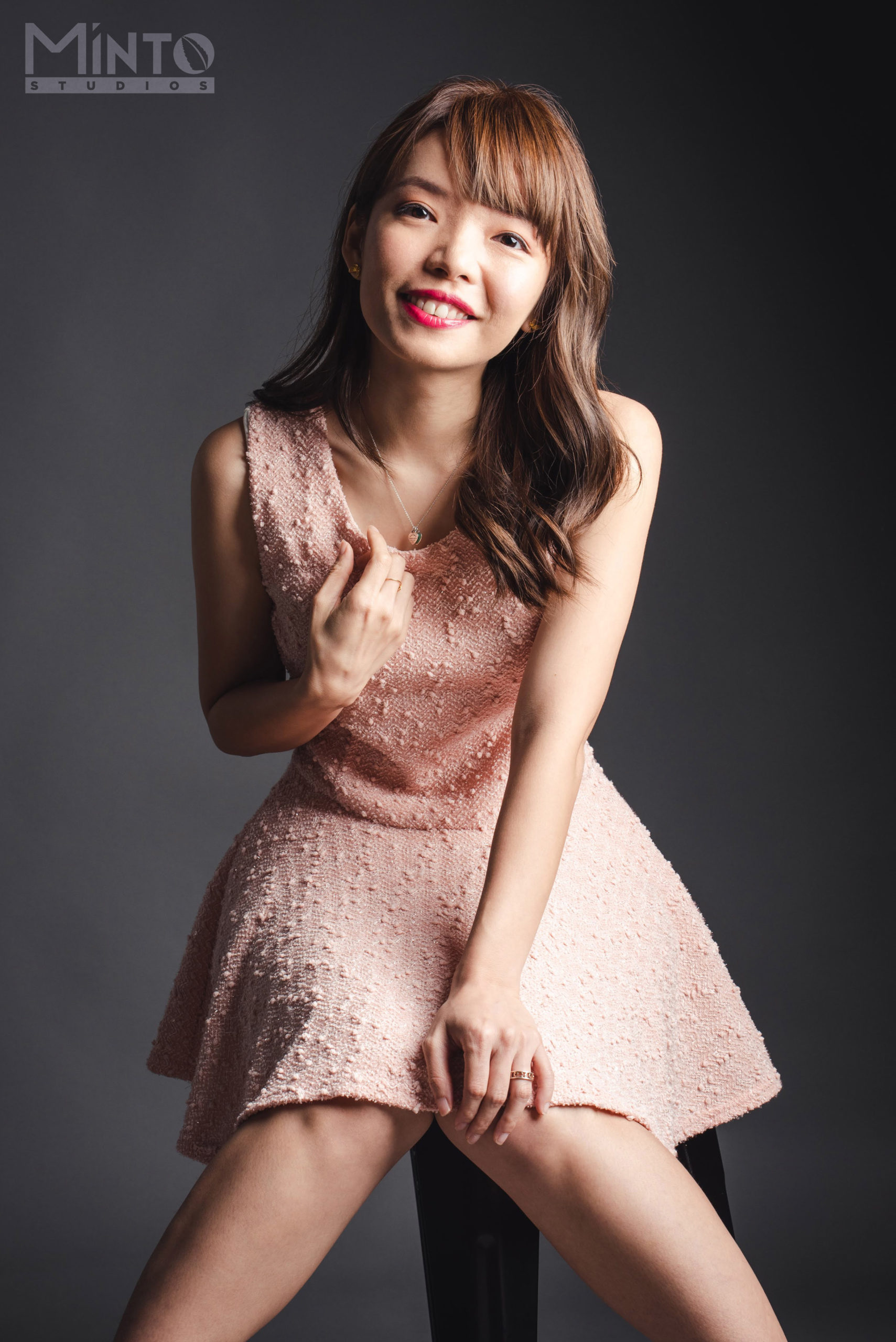 1/2 of #TheEpiphanyDuplet, Tiffany Yong juggles her ABCs – Acting, Blogging and Coaching/Consulting as she is fuelled by passion and drive to succeed.
It is not easy to make a living in Singapore just purely based on Acting, so with Blogging to help her with her online presence, and Coaching kids drama, private tutoring and freelance social media consulting to finance her life, she is currently leading the life most people hope to have: Living the Dream!