I Got into the Semifinals For
Beauty Bound Asia

?

Hiyo, here's a quick sharing of my experiences and also to give thanks to those who had provided me help and support during the contest. I got to know about Beauty Bound Asia 2 days before the deadline of this contest via Facebook and we were supposed to create an #AboutMe video on Youtube to enter the contest.
What Beauty Bound Asia?
Any girl who has searched on Youtube for makeup-related tips will know Michelle Phan, the self-taught makeup guru who has inspired millions of girls.
So Beauty Bound Asia is a once-in-a-lifetime opportunity for beauty-wannabes to become one of the world's top beauty creators. Open to 11 cities across Asia (Tokyo, Osaka, Seoul, Taipei, HongKong, Singapore, Bangkok, Kuala Lumpur, Manila, Jakarta, and Sydney), the program is open to creators of any level of experience, and selected contestants will participate in exciting challenges, judged and coached by top beauty creators from their country.
My Little BBA Story
Just 5 hours from the deadline, I decided to (try my luck and) do one with my iPhone under a ultra lousy lighting, and submit it unlisted. When the day comes for the announcement, I did not receive any email notification, went into my BBA account and didn't see any notification except the date for the workshop.
P.S. I did not know that I had to select my country to see the list of Semifinalists, so I thought I didn't get in and went ahead to delete the video.
One sunny fine day, I received a email from BBA and got the shock out of my life. So I was selected for the Semifinals and the workshop is the next day?! I double and triple-confirmed with them and wonder if I should cancel my appointments to attend this event. My fellow beauty blogger friend, Juliana from ilovebunny.net was also selected, but after some contemplation, she decided to not attend as she has too many commitments.
For me, well, I obviously went, if not, I wouldn't be writing this article now. (Like duh~) I'm not someone who is fantastic with her makeup, so I was initially hesitant to do something that is not my forte, unlike Juliana and Rusty from Honeyzcube who are beauty experts.
However, since the website state that BBA is "a program designed to help discover and cultivate the next generation of online beauty creators", I thought, what better place to force or motivate myself to pick up skills and techniques that I'm bad in? So I attended the Beauty Bound Workshop where I met Peishi and Roseanne Tang where they share their experiences as Beauty Vloggers and also the sweet ladies from Youtube who shared with us tips and success examples of Beauty Creators from all around the world. 
My First Beauty #Unboxing Video
Fast forward to the challenges, I have to create 2 videos in 1 week and one of them is an Unboxing video challenge. Here's the instructions:
While I have done unboxing videos for tech products before, this is considered my first official beauty unboxing video. (The Watsons one was more of a giveaway ya? :P)
Hope you've enjoyed this little giveaway video I've done. My initial dilemma after reading the instructions was: Be myself? First reaction? But I've watched the unboxing Beauty Bound Asia contesting videos from other countries! And I'm such a drama queen at times that I forgot what's my "real personality"!

After much contemplation and some discussion with my director friend who volunteered to assist me with the filming, I decide to bring in some elements of acting into this unboxing video. I believe there is always a nerd in every girl. While we like to appear pretty and sweet to the public, there is also the side of us where we just wanna not dress up, with no make-up and be in our ugliest but most comfortable attire.
So this nerd in us might be lazy, funny, cheesy or even greedy, I'm just bring her out! I had a hard time editing the duo personality video though, because my friend Calvin who helped with the filming had so much fun conversing with me about the stuff in the boxes that I had a difficult time removing his voice from the video!
In case you want a closer look at the beauty products in the box, here's the list for your reference:
SP Keratin Restore Luxe Shampoo: Gently cleanses impurities while keratin and panthenol penetrate the hair to anchor water molecules with hair proteins for strength and hair reconstruction
SP Keratin Restore Oil: Softens hair without weighing it down. For use on wet and dry hair for optimal nourishing and smoothening effect.
SP Luxe Mask: Instantly reconstructs hair fiber to improve texture and leave hair soft to the touch.
SK-II Pitera Essence Set: With Pitera Facial Treatment Essence, Clear Lotion & Facial Mask, the essential collection to begin your skin's journey towards crystal clarity. Used together, skin becomes significantly clearer, firmer, and more radiant in 14 days.
SK-II Mid-day / Mid-night Miracle Essence: Hydrates skin day or night. Both contain a high level of Pitera. The Day version is designed to help maintain your morning look, and the night version has a cooling agent to refresh your skin.
SK-II RNA Power Essence: Brings your skin to the next level of firmness, for a poreless, plump skin with a fresh morning glow.
SK-II Power Cream: Moisturising cream which gives firmness from every angle in just one day. In 10 days, signs of ageing skin diminishes so that skin becomes firmer, smoother, tighter and more radiant.
#BBAChallenge1 Beauty and Fashion Tips for Singapore Haze Season
Next, we are given an online challenge to create a 5 minute video for Singapore audience, bringing them fashion, skincare and makeup tips for Singapore's weather. Here's my video:
While the preparation for this video was more tedious than the unboxing video, the editing was so much easier! Calvin took loads of beautiful and colourful clips of me and all I had to do was to create a script, record my voice and edit accordingly!
Here's some of the tips and products I've introduced in the video:

From the right-most product, it is the Aknicare Cleanser that I've purchased from The Clifford Clinic for my acne problem. It has sebum control but is pretty drying on the skin. While I used to stick to one product all the time in the past, I realised that alternating between several products (sometimes) help in clearing up the skin too.
When I put on heavy makeup, and require a deep foamy cleanse, Clean & Clear and Belif helps. Cetaphil Mild Wash is great when my skin starts peeling from the medication. Now, I am currently using this Kikumoto Soap Ball from Leatiful Beauty Salon which helps to cleanse my skin without over-drying!
I heard from a Make-Up Artist from Lady First 《女人我最大》said about how many people do not dare to request for samples for fear that they will be seen as cheapskate. But he/she (I forgot who) encouraged people to try sample products or travel size products first before selecting the full-size products. One of the products which I've tried and tested to be good is Cetaphil Daylong SPF 50+ Gel, an oil-free sunscreen gel for sensitive, oily or sun allergic skin!
With so many acne medication to apply, I hardly use a normal toner on my skin. But (Leejiham) LJH Tea Tree 70 Mist Toner is a bottle which I have been bringing around in my bag to help sooth my sensitive skin. It has 70% Tea Tree extract to remove residue on skin while hydrating, tightening pores and protecting & soothing irritated and troubled skin.
I am guilty of often sleeping while my hair is still wet, so my poor scalp is often itchy and sometimes even flaky due to my late night sleeps. PHYTO: Phytopolléine Botanical Scalp Treatment was something I was introduced even before I became a blogger.
Now, after 3 years, I can swear by it, as it really helps to sooth and clarifies troubled, flaky scalps. This formula balances the scalp and deters dandruff, purifying the scalp with the natural powers of rosemary, sage, cypress, eucalyptus, and lemon. It is recommended for those suffering from an unbalanced scalp whether it is dry, oily, itchy, or irritated!
Special Thanks To:
There were many people who commented on how pretty and colourful the place I was filming in. Nope, that's not my house, but the office of Honeyzcube aka Honeyz Paint House.

Website: http://www.honeyzpainthouse.com/
Facebook: https://www.facebook.com/honeyzpainthouse
Instagram: https://instagram.com/honeyzcube/
Thanks Calvin for taking time off to help me with the filming! It was fun filming with him as he was so patient when explaining what he hope to achieve in the video!
P.S. Hope I've managed to edit out what you've wanted to express!
Website: http://www.createpictures.com.sg/
Facebook: https://www.facebook.com/createpicturessg
Instagram: https://instagram.com/createpictures_sg/
Last but not least, Beauty Bound Asia, SK-II and Youtube for the workshops, products and knowledge!
Website: http://beautyboundasia.com
Facebook: https://www.facebook.com/BeautyBoundAsia
Instagram: http://instagram.com/beautyboundasia
Twitter: https://twitter.com/beautyboundasia
Hope you guys have enjoyed my videos and please help to subscribe to my channel and share your favourite video with your friends!
xoxo



Facebook | Instagram | Twitter | YouTube
*Disclaimer: Please be rest assured that even though the products were sponsored for Beauty Bound Asia contest, it does not have any bearing on the content of this post. Opinions stated are genuine and honest. Also note that all sources, information, content, links are valid to change at any time.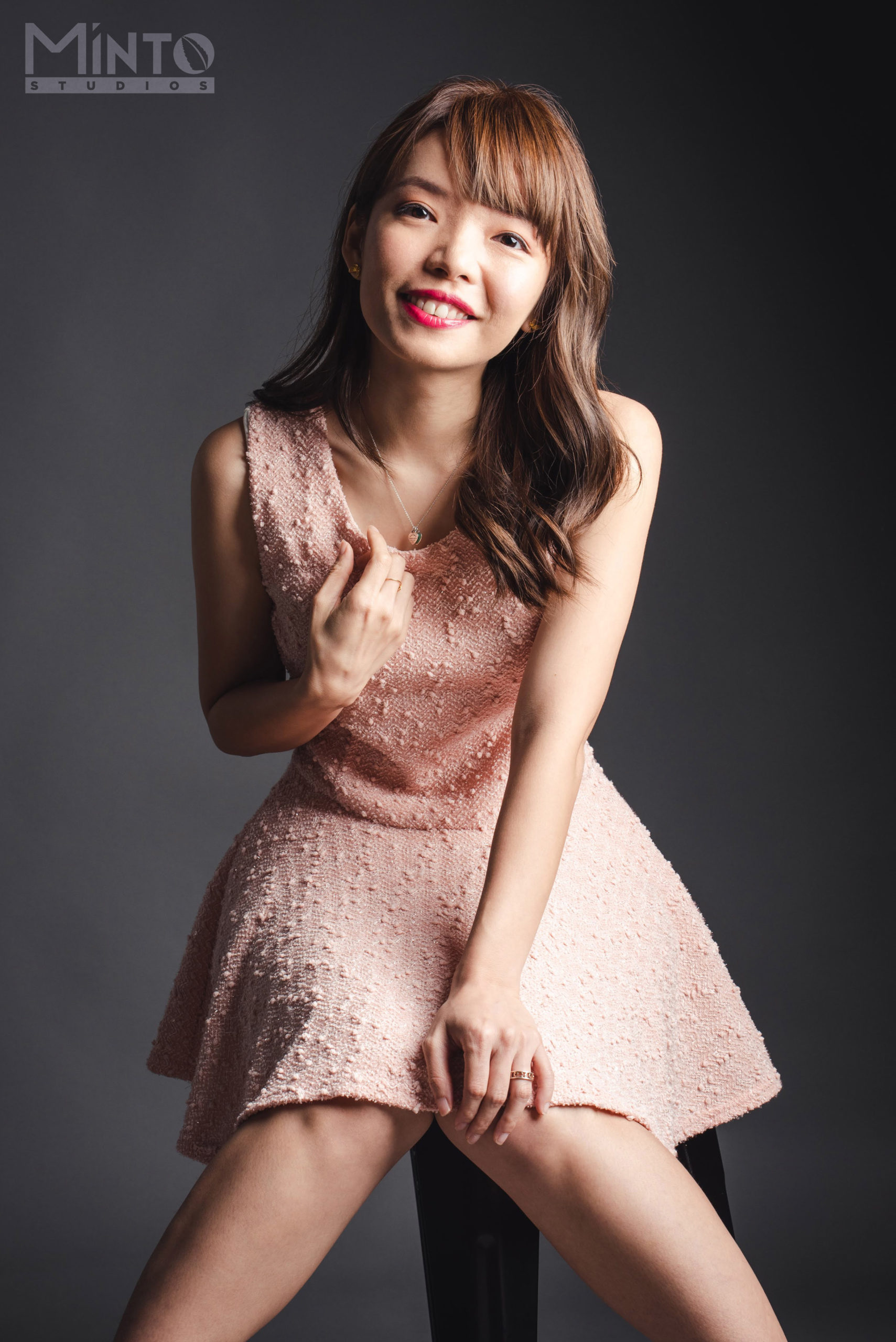 1/2 of #TheEpiphanyDuplet, Tiffany Yong juggles her ABCs – Acting, Blogging and Coaching/Consulting as she is fuelled by passion and drive to succeed.
It is not easy to make a living in Singapore just purely based on Acting, so with Blogging to help her with her online presence, and Coaching kids drama, private tutoring and freelance social media consulting to finance her life, she is currently leading the life most people hope to have: Living the Dream!