Tea-infused Snow Skin Mooncake Recipe by 1872 Clipper Tea and The Baking Loft
I received a sweet invitation from 1872 Clipper Tea Co. shortly after attending their "Romance of Travel" prelaunch at The Island Suite @ Marina Keppel Bay. This time, it's a hands-on workshop to make my very own mooncakes!
The workshop is held at the Baking Loft located at Soho 2 @ Central and it is a cozy little space which can hold 8-15 people. When I reached the area, the little room is already filled with ingredients and equipment as well as a nice tea fragrance. The baking teacher is Chef Paula from Paula Cooking Fingers.

Equipments Needed
Here's what you will need: Big Mixing Bowl, Big sieve, weighing machine, small mooncake mould, a cup for tea, chopsticks, spoon, baking paper, clear plastic bags and gloves.
Ingredients:
– 1.5 tablespoon of Clipper Earl Grey Dried Tea Leaves
– 30g tea water 100g Kou fien (糕粉 | Processed Glutinous Rice Flour)
– 50g Caster sugar 30g Salted butter, soften
– 90g Cold carbonated soda (F&N) 200g
– Lotus paste 20g
– Dried apricot, chopped
Let's Start! Steps to Prepare the Snow Skin:
1. Prepare tea water by adding 1/2 cup of boiling water to 1.5 tablespoon of tea leaves. This is to soften the dried tea leaves and to infuse the tea blend to the snow skin. Set aside.
Sift the Kou fien (糕粉) and combine it with sugar and softened butter. Blend it together using the back of your chopsticks or a spoon. 3. Add in the cold carbonated soda water and mix well (slowly). Once the tea water has cooled to room temperature, add in 30g of the Earl Grey Tea water and mix together to form a soft dough. The tea water will give the skin the yellow-brown colour.
Knead the dough until it becomes smooth.

Do not over knead as it will become rubbery.

Let it rest for approximately 3 minutes in a plastic bag.
Steps to Prepare the Fillings:
Drain the 1872 Clipper Tea Earl Grey tea leaves (thoroughly) and combine with the lotus paste. Add in chopped apricots according to your preference. Knead and well.
P.S. Personally, I portioned the fillings into 2 and had one with more tea leaves and one with less tea leaves and added apricots. 
Steps to Make Earl Grey Tea-infused Snow Skin Mooncakes:
1. Portion the dough to 20g and the paste to 22g. Roll both into balls.
2. Place the dough between plastic sheet and press down to flatten it to about the size of your palm (assuming it's a lady's palm).
3. Wrap the ball of filling with the dough and pinch the ends to cover it. Lightly floured the snowskin. Then press it into the mooncake mould. After moulding, knock the mooncake out.
4. To keep the snowskin soft, cover the mooncakes with plastic and keep it chilled in refrigerator. Consume within 5 days. That's all!
The fragrance of the Earl Grey tea and the tea leaves bits made me feel less sinful when eating the mooncakes. The Timeless Earl Grey received 1 star from the Great Taste Awards and was commended for its zesty flavour with a touch of cream.
Available at retail stores and online at $16 per 120g pouch and $24 per 120g tin. 
TANGS Shop For Good x The 1872 Clipper Tea Co. Chari-'Tea'
From 1st October 2015 to 1st November 2015, TANGS is launching a TANGS Shop For Good campaign. If you purchase the Earl Grey 24 sachets (S$14, inclusive of GST) at TANGS, 30% of sales proceeds will be donated to the Singapore Children Society.
In addition, BP de Silva Holdings will be matching dollar-for-dollar of the total amount raised to the children of tea pluckers in Sri Lanka.
ie. If $1000 is raised from 1872 Clipper Tea for Singapore Children Society during the Shop For Good campaign, an additional $1000 will be donated from BP de Silva Holdings and channelled towards the children of tea pluckers in Sri Lanka. 
Mooncake with Tea Pairing Tips from 1872 Clipper Tea
If you are feeling lazy and just want to indulge in ready-made mooncakes, here's some "tea-ps" from The 1872 Clipper Tea Co.'s Facebook Page: 
Traditional lotus skin mooncakes can sometimes be a tad heavy on the palate. Pu'er is great for easing the bloat and removing excess oil. Its subtle sweet aftertaste also complements the mooncake nicely.
Pu'er Tuo Cha: 100g pouch ($20) or tin ($28), available at here.
1872 Clipper Tea Recommends: Szechuan Court at Fairmont's Double Yolk in White Lotus Paste Mooncakes. Prices start from $69 for a box of 4
Dessert mooncakes like chocolate or truffle mooncakes can sometimes get cloyingly sweet, so these will make a natural pairing with Oolongs, that have a natural sweetness and honey-smooth taste, with floral and woody undertones.
Alishan Oolong: 20 sachets ($21), 100g pouch ($38) or tin ($46) available here.
1872 Clipper Tea Recommends: Raffles Hotel's signature Champagne Truffle and Ganache Snowskin mooncakes ($72 for 8 pieces)

Fruit flavoured snowskin mooncakes which have become increasingly popular will pair nicely with a cold brewed fruit tea, like Cranberry Sunrise. The Cranberry Sunrise was awarded 2 stars at the Great Taste Awards for the distinct flavours and 'excellent sweetness and fine balance'.
Cranberry Sunrise: 120g pouch ($18) or tin ($26), available here.
1872 Clipper Tea Recommends: InterContinental's Snowskin Tea Mooncake Selection, including Rose and Pistachio with White Lotus Paste, Oolong with Black Sesame Paste, Japanese Matcha and Earl Grey and Baileys Truffle with White Lotus Paste ($66 for a box of four).
To learn more about 1872 Clipper Tea Company, visit clippertea.com.sg or visit the Facebook Page for tips on tea pairing. To learn more about The Baking Loft, visit www.thebakingloft.com.
xoxo



Facebook | Instagram | Twitter | YouTube

Disclaimer: Event invitation from Bolt.sg and The 1872 Clipper Tea Co. Opinions stated are genuine and honest. Also note that all sources, information, content, links are valid to change at any time.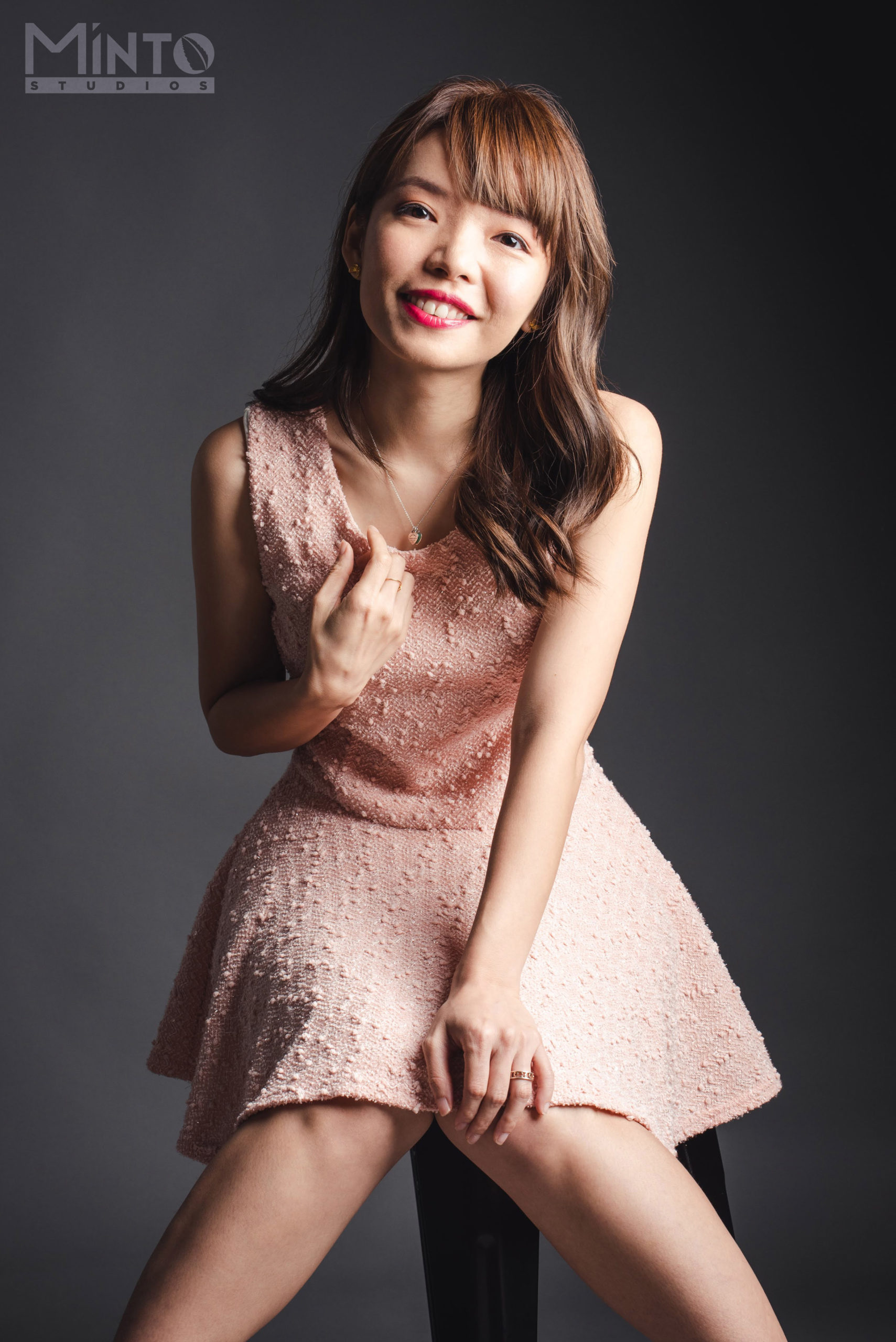 1/2 of #TheEpiphanyDuplet, Tiffany Yong juggles her ABCs – Acting, Blogging and Coaching/Consulting as she is fuelled by passion and drive to succeed.
It is not easy to make a living in Singapore just purely based on Acting, so with Blogging to help her with her online presence, and Coaching kids drama, private tutoring and freelance social media consulting to finance her life, she is currently leading the life most people hope to have: Living the Dream!