All You Need Is Love (落跑吧爱情) Movie Review | by tiffanyyong.com
Recommended Audience: Fans of Richie Jen 任贤齐, Shu Qi 舒淇, Ti Lung 狄龙, Lego Lee 李国毅, Lu Kung Wei 九孔 and Romance Comedy movie fans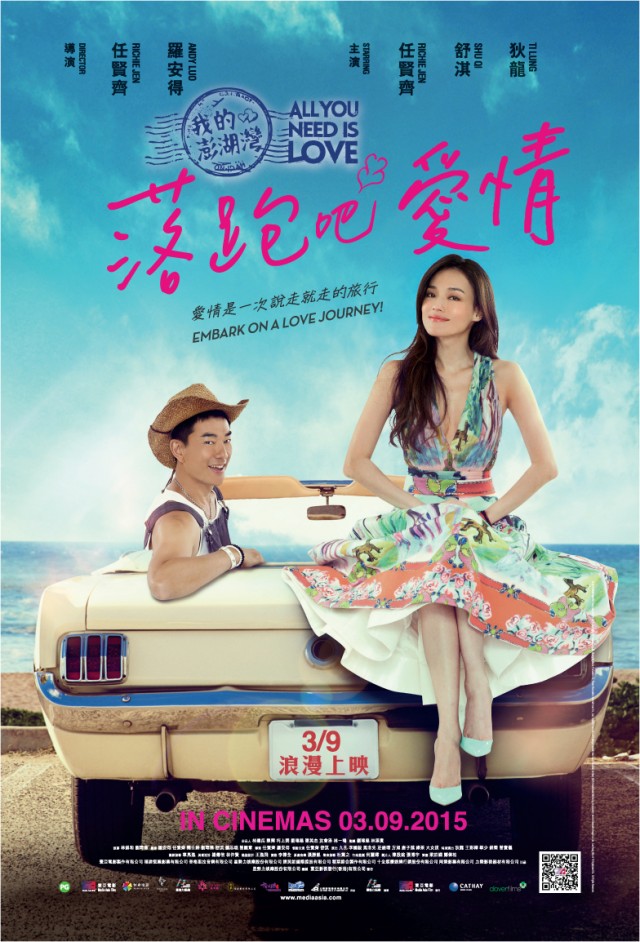 All You Need Is Love (落跑吧爱情) Movie Synopsis
This summer, get ready for a lighthearted romance between the wealthy Chinese writer Fenfen (Shu Qi) and the modest Taiwanese B&B owner Ah Wu (Richie Jen).
The story is set in the middle of the beautiful Pescadores Islands, where Fenfen leaves her protective home in China in search of the place that inspired the song that captured the heart of her late mother. Expecting the luxurious accommodations she reserved on the Internet, Fenfen is flabbergasted to find a crummy B&B kept by passionate Awu. Feeling duped, she demands to leave the B&B the next morning, only to lose her passport and belongings in the sea in the process. Forced to stay with Awu and his daughter and father, Fenfen has to test her boundaries in all aspects and eventually finds true love in the least expected place.
All You Need Is Love (落跑吧爱情) Viewer Rating: 3.5/5 ***
All You Need Is Love (落跑吧爱情) Movie Review:
Remember the Summer Holidays (夏日的么么茶) back in 2000? 15 years later, Richie Jen (Ren) is back with another light-hearted romance comedy featuring the beautiful scenery of the Pescadores Islands (澎湖). He looked as if he didn't age, with his sunny appearance, as he try to juggle several problems from his family (Ti Lung and Lego Lee), his hard-to-please guest – Fenfen (Shu Qi) and his comedic island-neighbours.
Fenfen (Shu Qi) was described as a wealthy travel blogger in most English synopsis, but after watching the film, she is a writer with an individualistic (some call it artist temper 艺术家脾气) rather than blogger – yes, so I edited the synopsis on my review.
A friend commented on the way she dressed and asked me if bloggers really dress like her. While I will say most don't do that, I personally know 1-2 bloggers who really DO dress like her. But of course, their personality is definitely much better!
<
The film is made of a simple cast which brings out the most of Taiwan and the Taiwanese friendly culture. As the plot is really simple and straight forward, with a pretty predictable ending, some audience might find it boring. But for me, I like how it is relatable and relevant, as there were many instances where a leaf is taken out of someone's book.
Audience who are familiar with Shu Qi's acting will find it nostalgic to see her returning to her comedic (and somewhat bimbotic) image. While I'm not a fan of her coquettish (or act-cute) manner, I love how she could touched one's heart with just a few simple lines. Tear-jerking moments aside, it is still pretty nice to be going back to basics, where one can be touched by the simplest storyline, with the company of some beautiful sing-alongs!
Do You Know?
This is the first film Richie Jen directed and starred in. Not only so, as a singer-songwriter himself, Richie integrated his music into the film and even sang his personal rendition of the classic song "Grandmother's Pescadores Islands (外婆的澎湖湾)".
The whole story was inspired by the classic song "Grandma's Pescadores Islands" (外婆的澎湖湾) where Richie Ren heard when he volunteered in a rural village in China. He decided to create a film which showcases the Pescadores Islands' beautiful scenery.
The Pescadores Bed and Breakfast (B&B) set featured in the movie was not an existing house. The houses and wooden pier was built from scratch by the team who did "Life of Pi", and approximate RMB 20 Million was spent building it.
Besides starring in the movie, Shu Qi also sang the chorus of the theme song with Richie Ren and was involved in the screen-writing. A lot of the dialogues in the movie were discussed and adapted with Shu Qi.
Jolin Tsai's boyfriend, Vivian Dawson, has a cameo role in the film as Fenfen's (Shu Qi) wealthy fiancé.
Behind The Scenes and Interviews
Check out All You Need Is Love (落跑吧爱情) Weibo.
All You Need Is Love (落跑吧爱情) is out in cinemas on 3 September 2015.
xoxo



Facebook | Instagram | Twitter | YouTube
*Disclosure: Invitation for Clover Films Singapore. No monetary compensation was received for the movie review.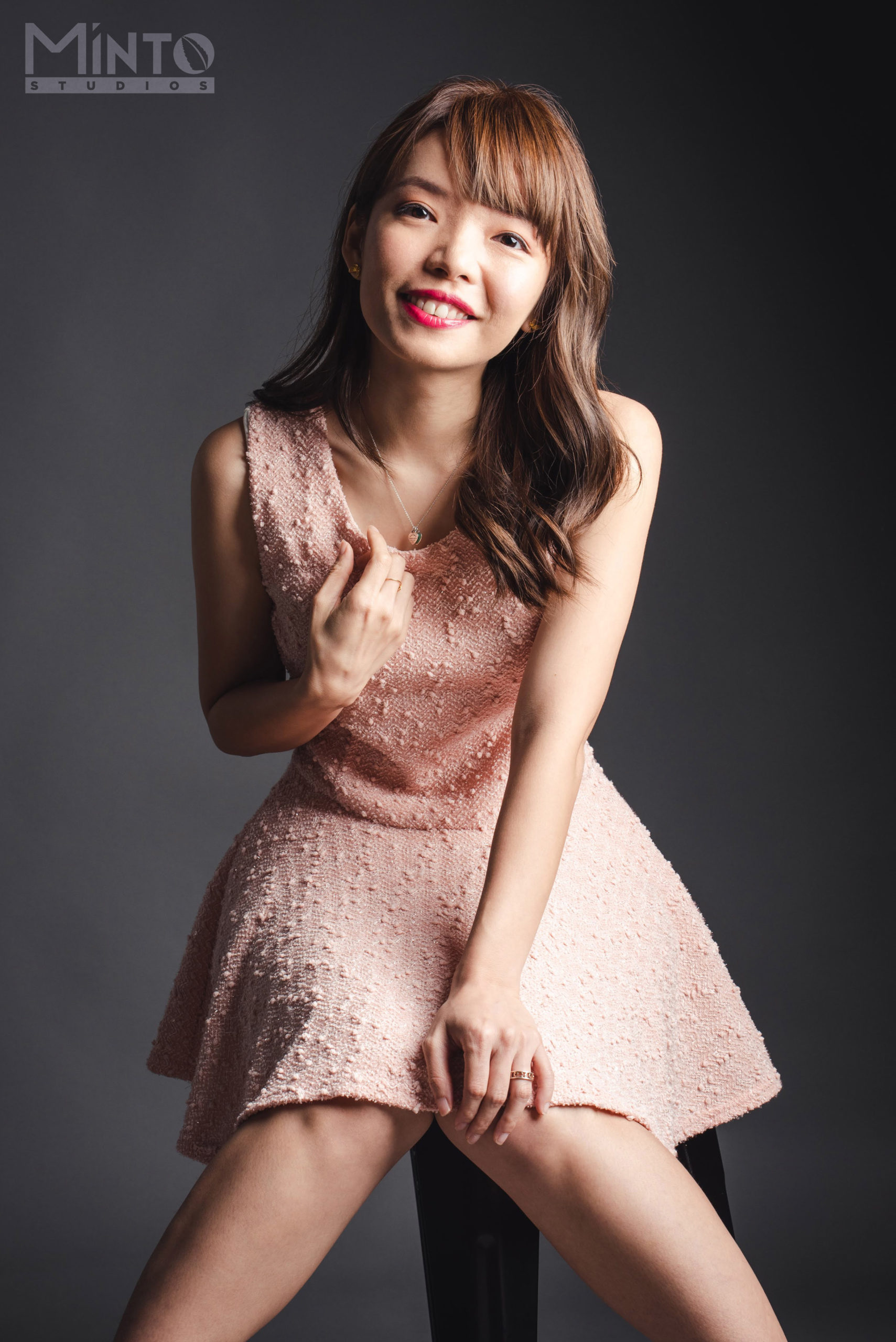 1/2 of #TheEpiphanyDuplet, Tiffany Yong juggles her ABCs – Acting, Blogging and Coaching/Consulting as she is fuelled by passion and drive to succeed.
It is not easy to make a living in Singapore just purely based on Acting, so with Blogging to help her with her online presence, and Coaching kids drama, private tutoring and freelance social media consulting to finance her life, she is currently leading the life most people hope to have: Living the Dream!