Hitman: Agent 47 Movie Review | by tiffanyyong.com
Recommended Audience: Fans of Rupert Friend, Hannah Ware, Zachary Quinto, Ciarán Hinds, Thomas Kretschmann, Angelababy and action movie fans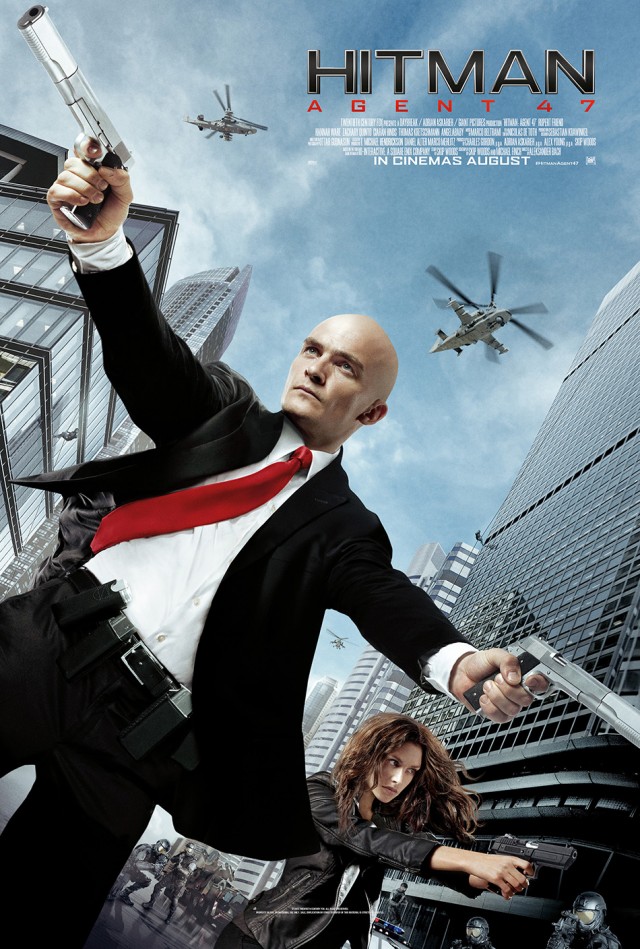 Hitman: Agent 47 Movie Synopsis
HITMAN: AGENT 47 centers on an elite assassin who was genetically engineered from conception to be the perfect killing machine, and is known only by the last two digits on the barcode tattooed on the back of his neck. He is the culmination of decades of research – and forty-six earlier Agent clones — endowing him with unprecedented strength, speed, stamina and intelligence.
His latest target is a mega-corporation that plans to unlock the secret of Agent 47's past to create an army of killers whose powers surpass even his own. Teaming up with a young woman who may hold the secret to overcoming their powerful and clandestine enemies, 47 confronts stunning revelations about his own origins and squares off in an epic battle with his deadliest foe.
Hitman: Agent 47 Viewer Rating: 3.25/5 ***
Hitman: Agent 47 Movie Review:
Most Singaporeans are catching this movie because 80% of the filming took place in Singapore. And I'm no exception. I had to admit that it's fun to watch characters dashing down familiar streets and transiting from Orchard Road to Tanjong Pagar and running to Chinatown within seconds. 😀
A few friends asked me if the movie was good. I had a hard time trying to find a stand.
Perhaps it was the unfamiliar cast, or perhaps this was supposedly Paul Walker's role before his untimely accident, I had a hard time absorbing the film. I know nothing about the Hitman game, so I can safely say that my views represent those who are watching the film with no expectation of the plot. Albeit the unfamiliar face, Rupert Friend's portrayal as Agent 47 was perfect. The cold, unfeeling killer with the surprise twist later on, was able to remain the agent identity without jumping out of character when the tables were turned later on.
Katia van Dees (Hannah Ware) is also a fresh face (to me) but she has a forgettable but beautiful look which surprises me (*ahem – what's with the bra-less scenes?). While she had nice choreographed actions in the later part after acting scared for the first half of the filmed, they felt as if something's amissed. She seemed to be swaying from a helpless damsel in disguise to a deadly woman, neither here nor there.
John Smith (Zachary Quinto) was pretty cool too. Pretty invincible.
Yes, I guess that's the only thing I can say given that the film spent more time on shooting people down than to develop the characters. The nifty way where the agents fought and shoot makes me feel as if I was really watching either one of Stephen Chow's exaggerated martial arts comedy or a computer-controlled character where they will have a classic move after pressing a sequence on the remote control.
In fact, the part where I hate and love most about the film, (Yes, you will either love it or hate it) is the dramatic (or sadistic) way of killing people.
Bias-ness aside, it's a pretty fun film to catch if you like action films, but I heard that many fans of the Hitman game didn't like it much!
Do You Know?
The film is the first American studio film to use Singapore as their main location set. Various places and brands such as The Esplanade Theatres on the Bay, The Arts House (former Parliament House), The Supreme Court, The Art Science Museum at Marina Bay Sands, OUE limited and The Singapore Flyer were featured in the film. A large number of taxi from Comfort Delgro were featured in the main fight scene as a contrast to the red car.
Angelababy has a cameo in the film and her name was shown together with the main leads in the opening scene.

Paul Walker was previously attached to play the lead role in this film before his sudden death in late November, 2013.
Rupert Friend trained physically hard for the role. He studied Krav Maga in New Your and did Muay Thai with a boxing trainer. In one of the scenes, he accidentally hurt himself while firing a blank bullet for one scene. The hot shell bounced off the floor, and hit him in the head, burning him. Luckily, it did not require any stitches and the take was used in the film.
The film was based on Hitman, a popular video game series by Danish company IO Interactive.
Aleksander Bach's directorial debut.
Behind The Scenes and Interviews
Check out Hitman: Agent 47 Official Website and Facebook Page!
Hitman: Agent 47 is out in cinemas on 20 August 2015.
xoxo



Facebook | Instagram | Twitter | YouTube
*Disclosure: No monetary compensation was received for the movie review.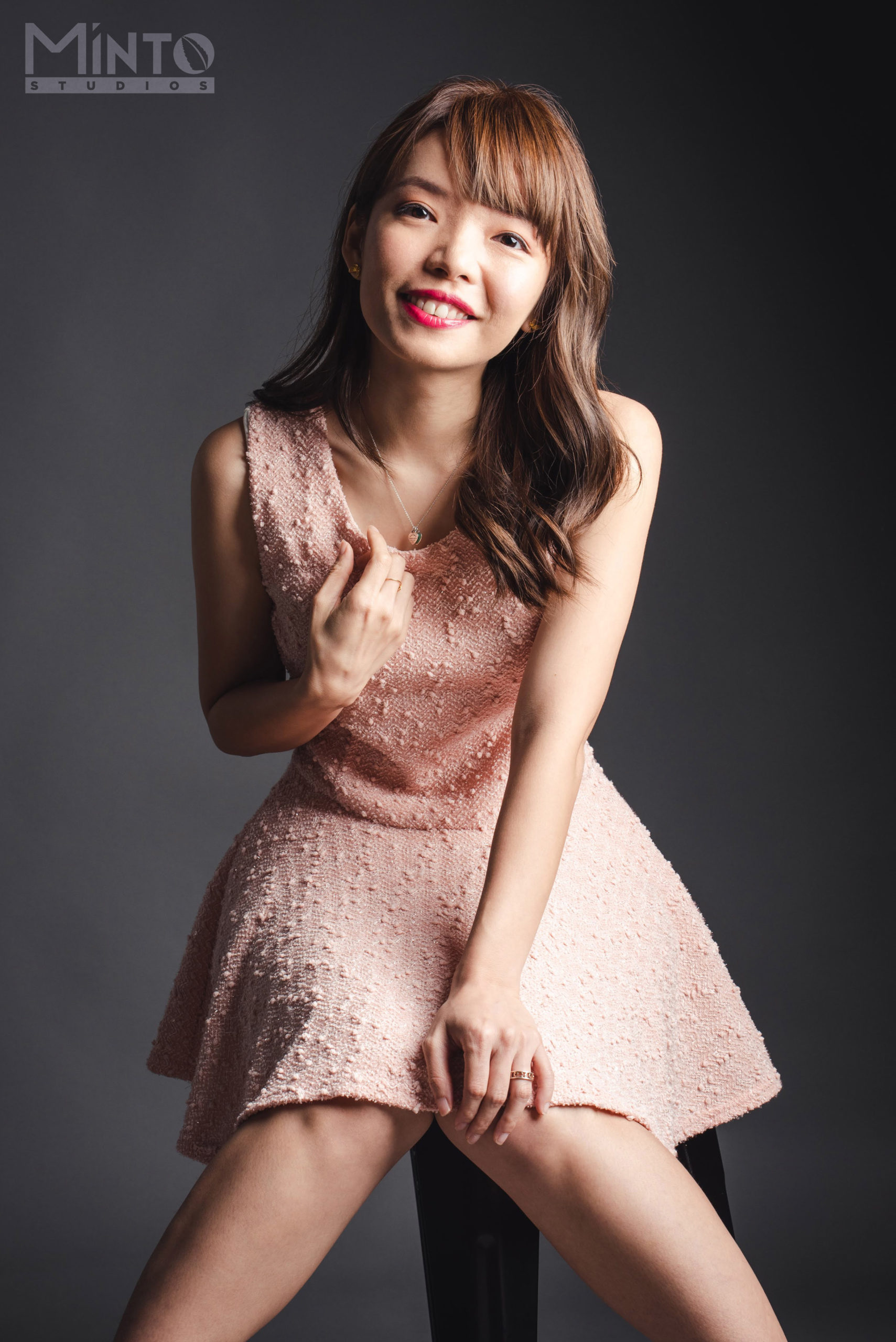 1/2 of #TheEpiphanyDuplet, Tiffany Yong juggles her ABCs – Acting, Blogging and Coaching/Consulting as she is fuelled by passion and drive to succeed.
It is not easy to make a living in Singapore just purely based on Acting, so with Blogging to help her with her online presence, and Coaching kids drama, private tutoring and freelance social media consulting to finance her life, she is currently leading the life most people hope to have: Living the Dream!