Wild City (迷城) Movie Review | by tiffanyyong.com
Recommended Audience: Fans of Louis Koo 古天乐, Shawn Yue 余文乐, Tong Liya 佟丽娅, Joseph Chang 张孝全, 任达华 Simon Yam, 谢天华 Michael Tse, Jack Kao, Sam Lee, Yuen Qiu, Philip Ng, Philip Keung, Jazz Lam, Wang Xuebing, Ma Yuke, Tam Ping Man, Ringo Lam 林嶺東, action and Hong Kong movie fans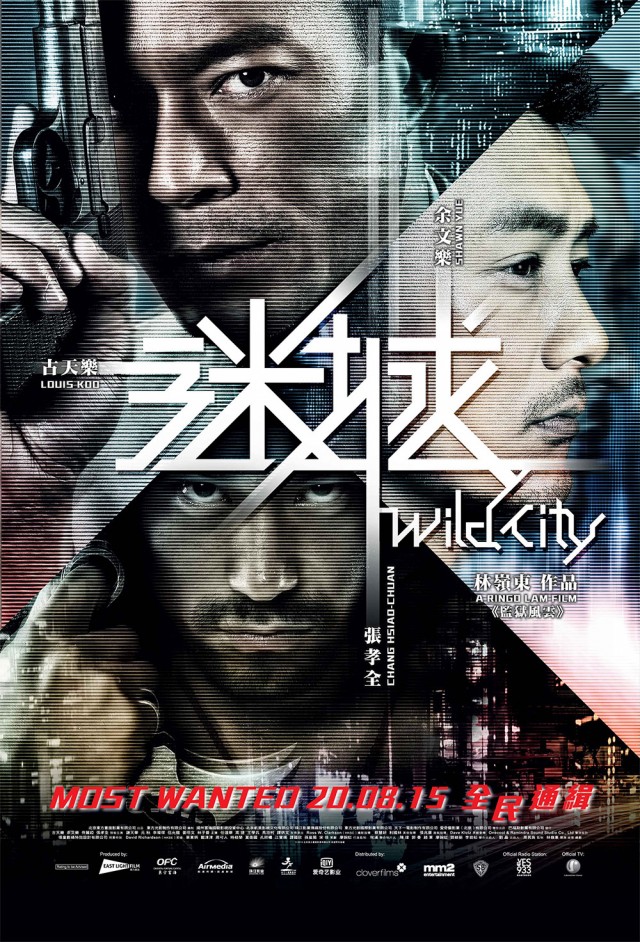 Wild City (迷城) Movie Synopsis
When former cop-turned-bar owner T-man Kwok (Louis KOO) befriends a drunken woman at closing hours (TONG Liya), they soon find themselves targeted both by her former lover—a high-powered Hong Kong attorney—and the thugs (CHANG Hsiao-Chuan) he employs. Once Kwok's underachieving half-brother (Shawn YUE) and a suitcase full of tainted cash enter the picture, the chase turns deadly, with the brothers' tense family history coming to the surface as Kwok finds himself torn between the triads and his former police colleagues.
Wild City (迷城) Viewer Rating: 3.5/5 ***
Wild City (迷城) Movie Review:
"When money rules, everyone's gonna lose."
This film is a movie where the bad guys are super bad (I felt like slapping them), the good guys are pretty real (not exactly the samaritan as they did many things out of personal interests – pretty human) and the police were… smart but useless. Rather than a film that makes you anticipate, you would feel as if you are taking the unknown journey with them, and just hope for the best.
While Joseph Chang did a pretty irritable job (I mean realistic) portraying Blackie, a Taiwanese gangster, there were parts of the film which didn't really make sense. He wanted to return to Taiwan after completing the final job, but was stopped by the head of the gang. When the head dies, he went berserk trying to hunt down the two protagonists (Louis Koo and Shawn Yue) determined to take revenge. Sounds legit? That was what I thought would happen, but it didn't. His attention shifted to the woman (Tong Liya) despite the client's request to cancel the killings and leave the country. I still didn't get it.
That little glitch aside, it was enjoyable watching T-man (Louis Koo) work his way out of the whole complication and solve the dilemma between his principles as an ex-cop and his wayward "brother", Shawn Yue. I had assumed that the two veteran actors taking up similar police-thief roles for so many times, it would be easy to link them to some familiar characters they acted in the past. But nope, the sense of brotherhood, their contrasting characters was evident and unique throughout.
Although there weren't any notable action scenes, the action sequences still manage to put the audience at the edge of their seats. Two regular common guys struggling against the triads from both Hong Kong and Taiwan plus the cops who didn't see to believe them. The use of real knives made the whole sequence realistic not just for the audience but also for the cast! Fans of the classic Hong Kong thrillers will like this film, and overlook the few problematic CGI because of the momentum.
Besides the little irrational behaviour from Blackie (Joseph Chang), what frustrated me the most was the play on "damsel in distress". I was literarily wanting to slap this trouble maker. In this film, I finally understood why there's the saying, "women are nothing but trouble (女人是祸水)"! Thank god Ringo Lam did not try to add in any romance scene for them, or I might just walk out of the cinema! For Hong Kong film fans who might not be familiar with her, Tong Liya starred in Palace (宫, 2011) and Beauty World (唐宫美人天下, 2011) and all I can say, her role is pretty suppressed here.
With all the familiar elements, it was not difficult to get excited and thrilled by the scuffles and knife-wielding, but somehow, something seems missing – what and where I can't put my finger on. I guess the missing puzzle to the film about corruption, greed and brotherhood was T-Man's (Louis Koo) words: "forget self" (忘我) at the end of the film, if only I understand what he was trying to imply, maybe this Wild City will be a little more meaningful.
Do You Know?
Wild City marks Director Ringo Lam big return to sliver screen after an eight-year hiatus. His last film was Triangle (2007). This film is the final installment of the "City" Trilogy, with the first being 'City on Fire' (1987) and 'Full Alert' (1997)
Lam insisted that the actors perform their own stunt work in the film to maintain realism. Real knives were used in the fights after the actors practised the action sequences a few times.
Behind The Scenes and Interviews
Check out Wild City (迷城)Facebook Page and Bravos Pictures Official Website.
Wild City (迷城) is out in cinemas on 20 August 2015.
xoxo



Facebook | Instagram | Twitter | YouTube
*Disclosure: Invitation from Clover Films Singapore. No monetary compensation was received for the movie review.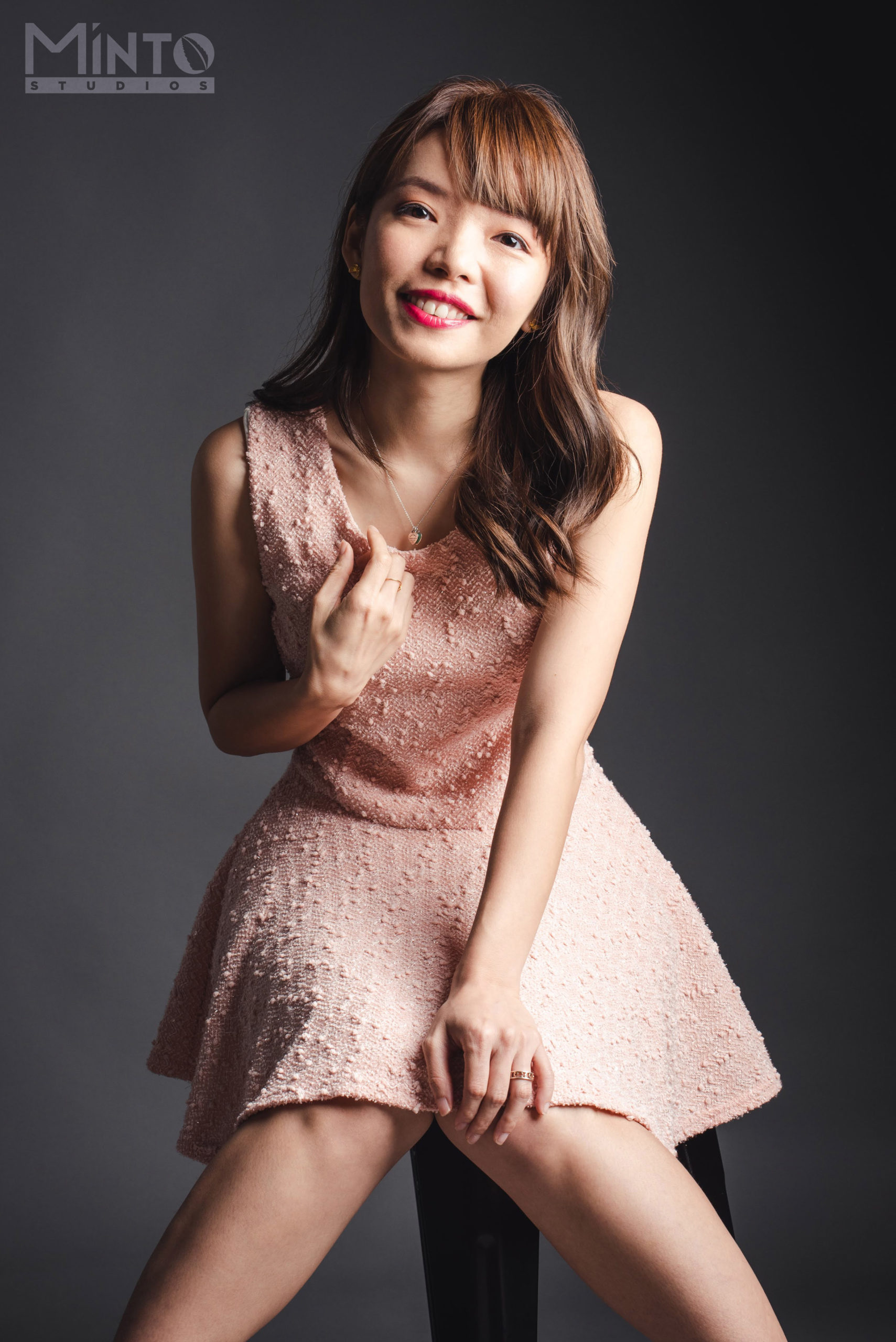 1/2 of #TheEpiphanyDuplet, Tiffany Yong juggles her ABCs – Acting, Blogging and Coaching/Consulting as she is fuelled by passion and drive to succeed.
It is not easy to make a living in Singapore just purely based on Acting, so with Blogging to help her with her online presence, and Coaching kids drama, private tutoring and freelance social media consulting to finance her life, she is currently leading the life most people hope to have: Living the Dream!