Ant-Man (2015) Movie Review | by tiffanyyong.com
Recommended Audience: Fans of Evangeline Lilly, Paul Rudd, Michael Douglas, Corey Stoll, Bobby Cannavale, Abby Ryder Fortson, Marvel Comic, Judy Greer, Peyton Reed, Michael Pena and action movie fans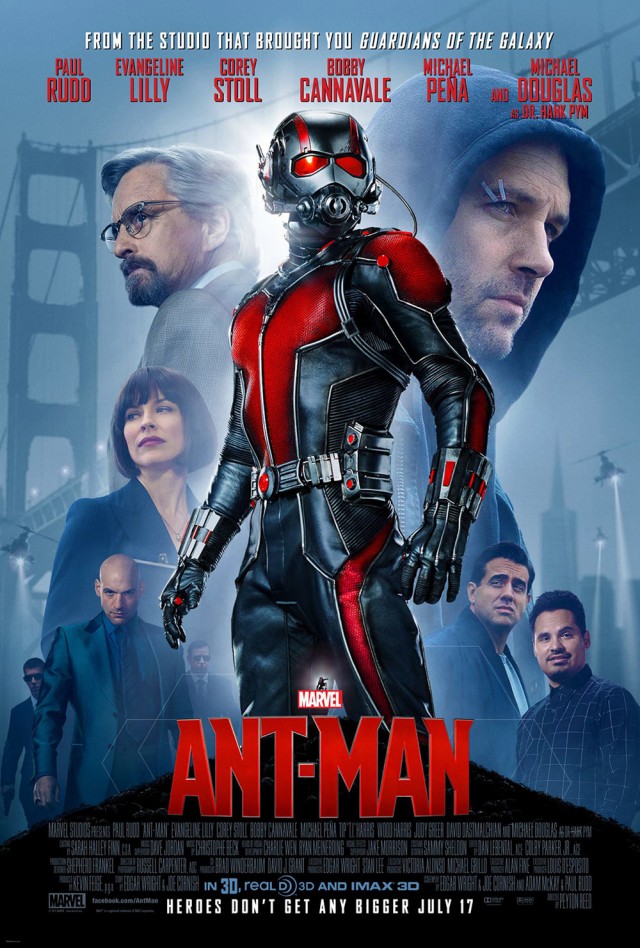 Ant-Man (2015) Movie Synopsis
The next evolution of the Marvel Cinematic Universe brings a founding member of The Avengers to the big screen for the first time with Marvel Studios. Armed with the astonishing ability to shrink in scale but increase in strength, master thief Scott Lang must embrace his inner-hero and help his mentor, Dr. Hank Pym, protect the secret behind his spectacular Ant-Man suit from a new generation of towering threats. Against seemingly insurmountable obstacles, Pym and Lang must plan and pull off a heist that will save the world.
Ant-Man (2015) Viewer Rating: 4/5 ****
Ant-Man (2015) Movie Review:
A particular friend told me that the trailer had revealed the whole storyline of the film, and that it is how it is, so there was no real need to watch the film. Well, I won't say he's completely wrong, but there were still quite a few pleasant surprises which made the film a should-watch.
So Scott Lang (Paul Rudd) plays the reluctant superhero who was lead to stealing a suit with unknown value and powers. That's of course where all the fun comes in, learning of the capability of the ants and how to control them, learning how to shrink and jump through a key hole, using the interesting shrinking and enlarging weapons from Dr. Hank Pym (which manage to succeed in creating some hilarious comic relief during the climactic action scenes.
Here's some things to look out for in the film:

The great thing about the Ant-Man film is that it's part of the Marvel Cinematic Universe. Not only will you see the Ant-Man battling one of the Avengers (Guess who wins?), you will get to see the S.H.I.E.L.D.S agent (cough Carter) and another 2 avengers in the post credit scenes! Ant-Man's crush with the Avengers and his surprising first fight with Falcon (Anthony Mackie) was something that made Scott Lang real and charming.
For me, it is Scott Lang's friend, Luis (Michael Peña) who stole the show. Some will call him the film's life force, simply because he is one of the rare few character who is un-Marvel-ly. I love his narrating scenes (director Peyton Reed calls them "tip montages") where he rambles off to explain how he got certain information. The scene goes on to montages and snippets showing how the message was being passed, with all the messengers speaking through Luis' mouth.
I was a little disappointed with the motives of the villain Darren Cross (Corey Stoll) though. While Corey Stoll was a great actor expressing the grudges of an abandoned apprentice, his master plan seems so… comic-style, or should I say PG-rated and minor?
While Hope (Evangeline Lilly) hasn't got the charms of Black Widow, I was impressed with how they put her in as an ambitious lady who wish to be involved and help her dad. And yes, she got a nice punch. But aside from that, Hope is a stiff character who doesn't seem to fit. The interaction between Hope and Scott was forced and chemistry is almost non-existent that it made certain scenes redundant.
Despite so, any fan of the Marvel Universe should catch the film and PLEASE, stay through till the end. There's one mid-credit and one post-credit scene where you will get to meet my favourite Captain!
Do You Know? (Spoiler Alert!)
In one scene, Luis (Michael Pena) hums "It's a Small World," which is a reference to the fact that the film is about a hero the size of an ant, and also a nod to Marvel's parent company Disney from whom the tune originated. Pena had been reading his 7-year-old son Roman Marvel comics, so when Pena landed the role, his son told him, "Don't mess this up." He felt the pressure not only to be funny in the movie, but to do his son proud. Also, the actual character is based on Pena's friend Pablo.
Ant-Man's helmet is influenced by the helmets of Iron Man and the Autobot Transformer Bumblebee.
The costume for Paul Rudd had to be altered because of his muscles. Rudd had gone on an extensive training and workout regimen in order to build the proper muscle size for a superhero, but Rudd had become so muscular, they had to soften his costume up.
To de-age Douglas 30 years for an opening scene set in the late 80s, the Ant-Man production team enlisted Lola VFX, the same company that magically shrunk Chris Evans in the early scenes of Captain America: The First Avenger. The team had already proven they could do stunning work, but director Peyton Reed admits there was a backup plan, too. Douglas, his goatee shaved and motion-tracking dots all over his face, was on set to film the scenes, but there was also a body double who looked convincingly like a late-80s Douglas. "It was absolutely a safety," Reed admits. "I was incredibly nervous. If that effect didn't come off, it's the first scene in the movie . . ."
While Edgar Wright was working on the film, he requested that Marvel would refrain from using Ant-Man or Wasp until he had finished the movie, which is why they were absent from The Avengers (2012). This was originally supposed to be the the first chapter of Phase Three in the Marvel Cinematic Universe. Now Captain America: Civil War (2016) will open Phase Three and this has moved to the end of Phase Two.
Hope Van Dyne (Evangeline Lilly) doesn't actually exist in the comics. Hope Pym, on the other hand, does. In an alternate future, where she's still the daughter of Hank and Janet, but has a twin brother, Henry Pym Jr. and becomes a super villain known as the Red Queen.
In the comics, Hank Pym created Ultron.
Scott's daughter, Cassie (Abby Ryder Fortson), is a child here, but in the comics, teenage Cassandra starts stealing Pym particles and eventually develops the same shrinking and growing powers her superhero dad has. As the superhero Stature, she joins a group called the Young Avengers.
This will be the first time John Slattery has portrayed Howard Stark since Iron Man 2 (2010). In the interim, Dominic Cooper plays a younger version of Howard Stark in Captain America: The First Avenger (2011) and Agent Carter (2015). He last played the role in Iron Man 2 (2010) and can be seen when Tony is watching the home videos of his father.
In the very last scene of the movie, Luis recounts to Scott that Sam Wilson is looking for him. During one inquiry, Falcon asks about a "guy who gets small" and is told, "We got guys who jump. We got guys who swing. We got guys who climb up walls." This is a reference to Spider-Man (Tom Holland).
Joseph Gordon-Levitt was considered for the role of Scott Lang / Ant-Man.
Behind The Scenes and Interviews
Check out Ant-Man (2015) Official Website and Facebook Page!
Ant-Man (2015) is out in cinemas on 16 July 2015.
xoxo



Facebook | Instagram | Twitter | YouTube
*Disclosure: No monetary compensation was received for the movie review.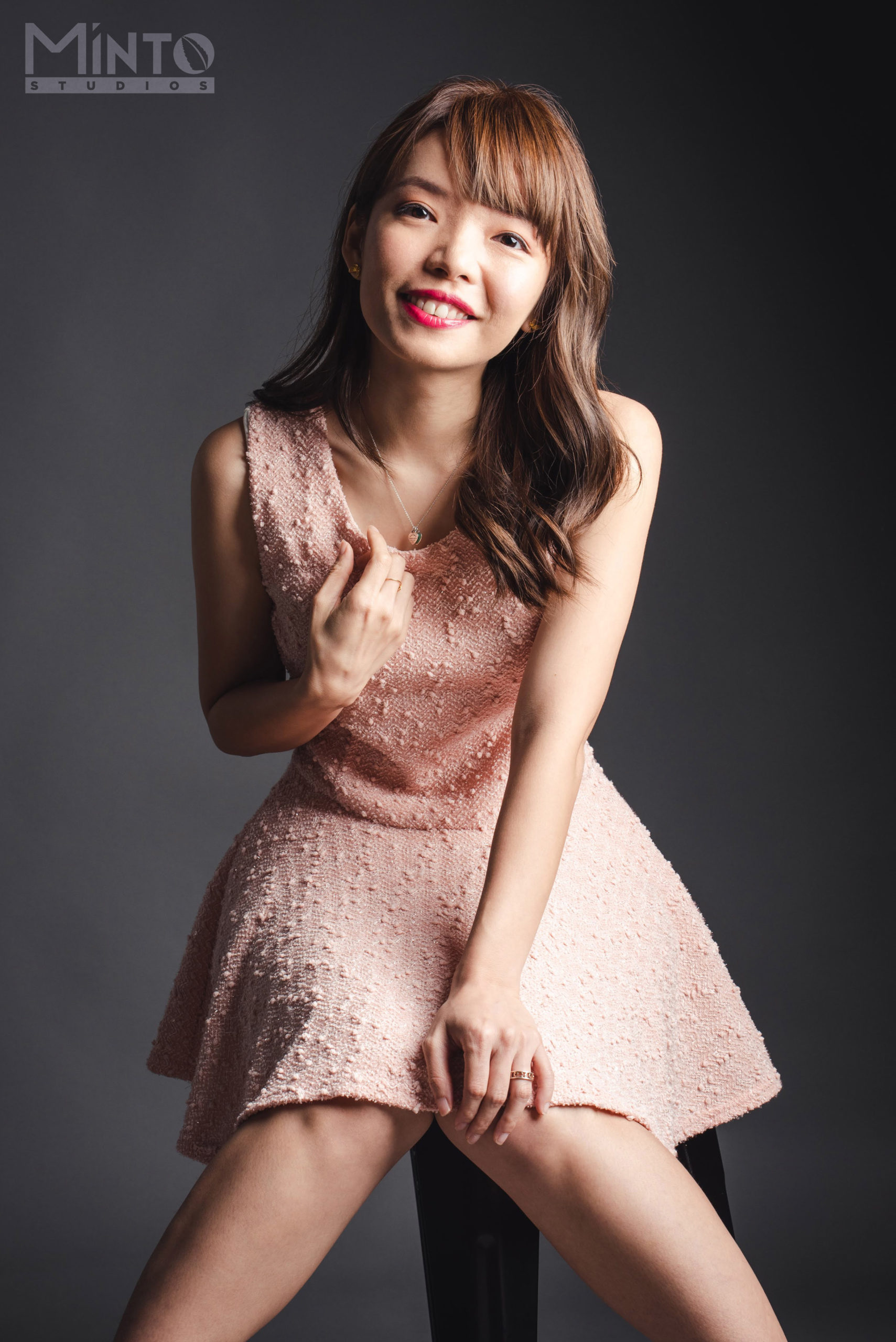 1/2 of #TheEpiphanyDuplet, Tiffany Yong juggles her ABCs – Acting, Blogging and Coaching/Consulting as she is fuelled by passion and drive to succeed.
It is not easy to make a living in Singapore just purely based on Acting, so with Blogging to help her with her online presence, and Coaching kids drama, private tutoring and freelance social media consulting to finance her life, she is currently leading the life most people hope to have: Living the Dream!