Are you a person who will call for food delivery service? I'm not a person who does that, except maybe (but rarely) pizza delivery. So when many bloggers shared about their FoodPanda delivery service experience, I was like, hmmm… thanks, but I don't really need it. On days when my parents are out of town, I will have my meals before going home, cook my own dinner or even forgo my meals on my lazy days.
But during my trip to Bangkok, I realised the popularity of the FoodPanda delivery service. Despite my stay in 4 different hotels during the 9D8N trip, I would see the FoodPanda motorcycle almost daily! Looking at the traffic in Bangkok, it's no wonder why the service is SO popular there! My BKK trip kinda changed my perception of FoodPanda, and when they invited me to review their FoodPanda Mobile App, I decided to try it for once! So here's a disclaimer before you read on, I'm a total idiot when it comes to ordering stuff online, and it took me quite a while to figure out… what to eat (Too many choices on FoodPanda~), so this should be an idiot-proof guide for you!
FoodPanda App Guide: How To Use?
Download the FoodPanda App from the App Store or Google Play Store. Register or log in via your Facebook account or email and select your preferred language (English or Chinese).
P.S. You will be prompt to set your language upon download. But you can change the language setting anytime under "More". I thought it is quite important as I didn't know where the language setting was initially and had difficulty showing the app to my mother who doesn't understand English.
Choose your location by allowing the app to locate your position (if that's the place you want the order to be delivered to) OR enter the postal code. The app will then show you the list of restaurants which delivers to your requested location. From there, you can further narrow down your choices by using the filters to choose what you want.
If you prefer to make your selection by promotions, check out the "Deals" section to find the restaurants with promotions. the green tab will provide you more information about that particular deal.
Make your order by selecting the image, the quantity to add to basket. Once you are done, proceed to check out and fill up the details of your order. You can select your payment method and confirm the transaction. Then just wait to receive your food!

How To Group Order on FoodPanda App
I like this Group Ordering system which allows many people to make orders at one go and you don't even have to share the app or pass the phone around for everyone to take their turns to make their order. Just like how you set up a whatsapp chat group, there will be an admin who invites and add everyone into this group order, the admin (in this case, payee) will start the group order with by adding his name and send invitation by telling the friend the code.
For the rest, go to "More" -> Join Group Order" and enter the code the payee has provided. Everyone will be able to order make their order under the SAME restaurant. This way, you can maximise your spendings and split the delivery fee! Once you exit the restaurant, the whole order will be cancelled so just be sure that restaurant is the one everyone wants to order from!
FoodPanda App Review: The Good and The Bad
After trying the FoodPanda App, here's a summary of what I like and dislike:

The Chinese version of the menu came in handy when I am with my family or with my group of friends who prefer reading Chinese. I like how the app allows me to change the language in just 1 step!
Besides that, on the main page where the list of restaurants are shown, the few most important factors where a customer decides whether to order from the app is all available at a glance! The delivery cost, delivery time, minimum purchase and the review of the restaurant are displayed in a easy to understand and transparent manner.
Customers can also easily rate the restaurant and write a review based on the service within the app!
Of course, the app is not without faults. The FoodPanda App will display menu of the restaurants which are open at the point of time. So if you are looking at the app past midnight, wanting to prepare your order and deciding what to eat the next day, you will not be able to see any menu as the "Closed Restaurants" will show only their opening hours.
Also, as compared to the FoodPanda website which shows clear images of the food and their menu, the app shows only small icons and the images cannot be enlarged. There are also restaurants which do not have images of their menu!
FoodPanda Delivery Service: When To Use?
1) Office Lunches: Having meetings and conferences? It is sad when I can't go out for breaks and had to eat lousy takeaways or catering prepared by the HR department. Ordering using the FoodPanda App (Group Order) will save loads of time and everyone gets to order what they want to eat!
2) Big Family Gatherings + Occasions: If you have family members who are wheelchair-bound or if you wish to avoid the festive crowds, ordering via the FoodPanda App is one alternative! Just be prepared to order way in advance as there will definitely be a long waiting time!
3) When You are Feeling Panda: Basically if you are not in the mood to cook, not in the mood to move your butt to get to the nearest restaurant for food, or when it's the time of the month for your girlfriend, mum, or wife, guys, it will definitely be safer and more convenient to order from FoodPanda than to get your grumpy her to cook or even get out for a meal!
For more information about FoodPanda Singapore, check out the official website and Facebook Page.
xoxo



Facebook | Instagram | Twitter | YouTube
Disclaimer: This is an advertorial review for FoodPanda App. Please be rest assured that even though the products and services were sponsored, it does not have any bearing on the content of this post. Opinions stated are genuine and honest. Also note that all sources, information, content, links are valid to change at any time.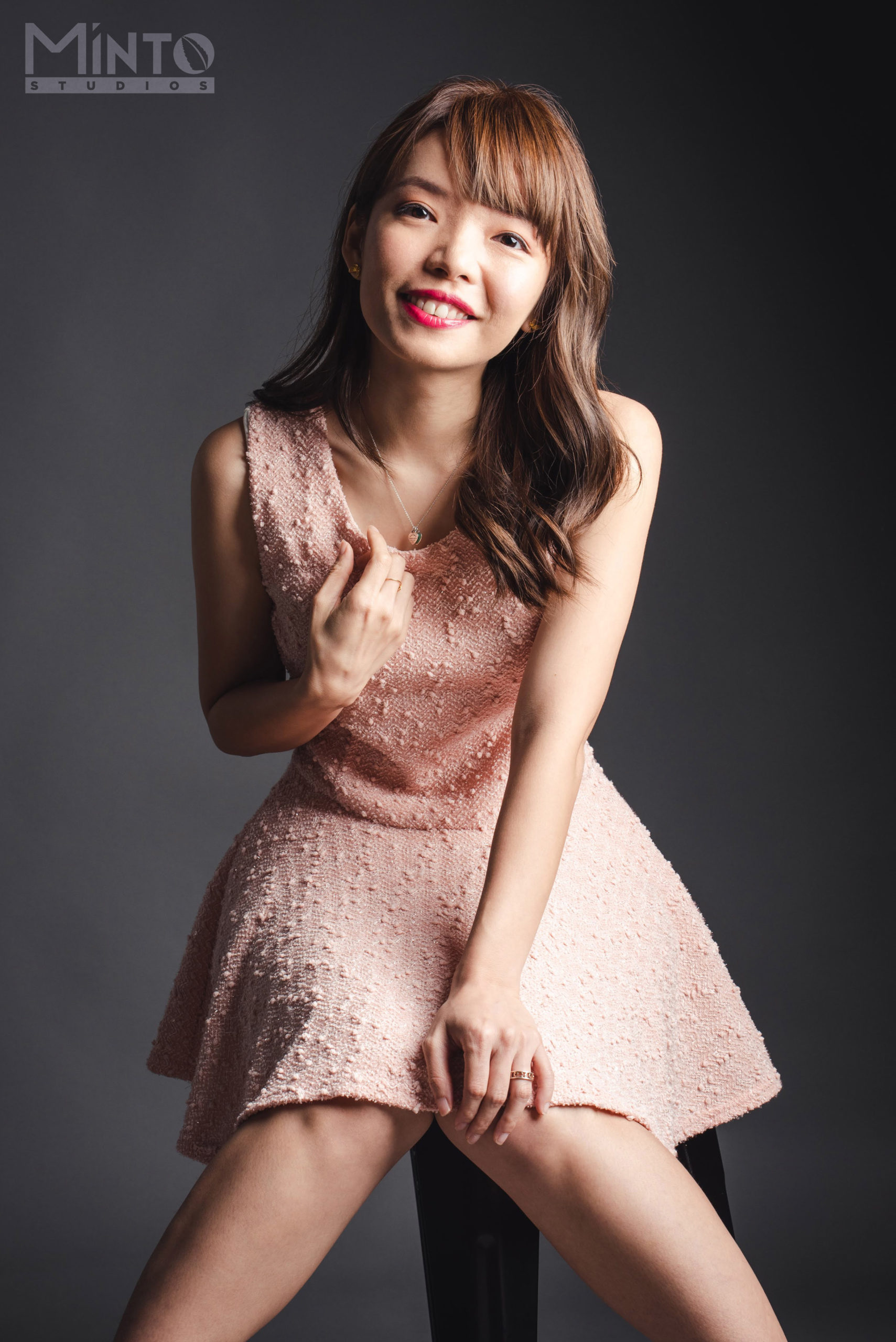 1/2 of #TheEpiphanyDuplet, Tiffany Yong juggles her ABCs – Acting, Blogging and Coaching/Consulting as she is fuelled by passion and drive to succeed.
It is not easy to make a living in Singapore just purely based on Acting, so with Blogging to help her with her online presence, and Coaching kids drama, private tutoring and freelance social media consulting to finance her life, she is currently leading the life most people hope to have: Living the Dream!