Galleria 10 Sukhumvit Bangkok Hotel: When Modern Meets Retro in Soi 10
The Galleria 10 Sukhumvit Bangkok Hotel by Compass Hospitality was the hotel I stayed alone during the last 2 nights of my 9D8N Bangkok Trip. (ignore the fat and round face below 🙁 – that's what happen when you have too much good food!)

No, I don't mean that I've been sleeping with my travel mates. We've been staying in the same hotel, but different rooms. But for the last 3D2N, with courtesy of Sid, VP of Sales and Marketing, all three of us stayed in different hotels under Compass Hospitality. Tony stayed in Citrus 11 Sukhumvit which was just steps away from our previous hotel – The Fraser Suites Sukhumvit, Seth stayed in The Continent Hotel, which is just next to Asoke BTS Station (Asok), (Eddie is staying in his own apartment in Bangkok, duh) while I was "posted" to Galleria Ten Sukhumvit Bangkok Hotel.
Galleria 10 is one of the many hotels along the streets of Sukhumvit, and with the fierce competition, let's take a look to see what has this place gotta offer. Before I start my story, DO WATCH YOUR STEP. I've tripped more than once (but didn't fall) because of the mind-boggling – transparent glass stairs.
I arrive at this little cozy hotel at 9am in the morning, transferring from Fraser Suites Sukhumvit (will talk more about the arduous journey later) as I had packed schedule that day, expecting to just leave my luggage at the counter and coming back later in the evening to check-in. 
However, I was greeted at the Lobby by handsome Operation Manager Mr. Kittipong W (nope, no photos for you!) and shown to my room straight away! This was definitely a pleasant surprise as most hotels would only check us in after 2pm. I was ambivalent, happy because I am staying in a hotel with such a charming manager 😛 but sad because I couldn't stay to go through the tour with him as I was rushing off! Yes, he totally made me regret for cramming my itinerary for that day. 
Inside The Premier Hip Room
So let's take a look at the room I got! There are 5 types of rooms in Galleria 10: Deluxe Chill, Premier Hip, Premier Deck, gSanook Rooms and Connecting Room, with a total of 188 guest-rooms. I was given the Premier Hip room [Room 612] which is well-equipped and cozy with a king size bed.
Equipped with free high-speed internet access, 40-inch LCD TV with satellite channels and HDMI easy plug-in, some might find the Premier Hip Room small in size (30 sqm), but as I don't stay much of the time indoor (Hey, we are at Sukhumvit!), this room is perfectly fine for me. 
In the cabinet, there's my favourite bathrobes as well as a personal electronic safe box and rack for use. 
For those who don't wish to leave the room after hours, the hotel had filled up the Mini Bar with snacks (and alcohol) to ensure that you don't go bored. There is also bottled water, tea and coffee facilities for those who need their coffee breaks. Room Service is also available from 6am to 10.30pm. 
A spacious work area for me to get some blogging done (Confession: None was done) here. All the facilities and services were listed clearly on the desk for guests who need to refer. 
I guess my preference for bathtub is REALLY obvious in my website, because they gave me a room with one! I was overjoyed because not all 4 stars hotels have bathtubs. However, as I have a preference for hot water (hot water bubble baths!), the water from the hotel was lukewarm. Besides that, I also realise that many Bangkok hotels don't provide toothbrush kit as part of their bathroom sets, so this is something for you guys to take note. Aside from that, I was pretty satisfied with my room!
It cost 2462 Baht (≈ SGD$98) per night for Premier Hip Room. Besides the modern design you've seen, Galleria 10 Hotel Bangkok also has a gSanook floor that provides rooms of retro style and exclusive privileges for retro-lovers.
Breakfast at @g Restaurant and Bar
Breakfast buffer is located at the ground floor at @g Restaurant and Bar from 6.30am – 10.30am.
With the stylish and modern setting, although I took the photos in the day, I bet you can see how it is a fun and relaxing place for people to chill in the evening. @g bar boasts a fine selection of draught and imported lagers, martinis and coffee specialties, while the dining spot revisits Thai cuisine along with tapas, daily specials and European favourites. 
Daily breakfast buffet is made up of mainly international spread – salads, fruits, egg station, breads and waffles. 
What made my day was this Chicken Noodle stall on the other corner. If you've been following on my instagram, this is one of my favourite food in Thailand as I love their spicy "bak ku teh" soup base and their rice/ glass noodles!
I missed my breakfast on the first morning (thought it ended at 11.30am) but this was what I had on the second morning before setting off to the airport! I was so glad Galleria Ten has the traditional Thai dish that I had two serving of it. Definitely scoring on my checklist for their delicious breakfast!
Galleria 10 Sukhumvit Hotel Facilities
The hotel definitely has loads of facilities to keep their guests comfortable staying indoors. On the ground level, besides the @g Restaurant and Bar, there is also a meeting room which can accommodate up to 36 people and offering half day or full day options. Moving up 7 more storeys, in just one level (Level 8), they have innovative bars, a lofty restaurant, a meeting space, a gym, and an elevated swimming pool!
Having all these facilities on the top floor means that you get a good view of the Sukhumvit city day and night. Remember the massage service list I saw in my room? The Massage Parlour is actually located at a corner of level 8. As there were guests when I was there to take photos, I decided not to disturb and just snap a picture from the outside. The Fitness Centre opens from 7:00am – 10:00pm. 
The Leapfrog Bar and Grill is a roof top bar connected to the swimming pool. Open from 4.30pm – 1am, this rooftop restaurant and bar serves an international menu that includes some of the world's favorite dishes alongside tapas-like specialties (think pizza, sandwich, pasta, mini burgers etc) ranging from 199 – 280 Baht.
This is a good (and safe) place to got to, if you are craving a midnight bite!

The 7 x 7 meters (1.2m deep) Rooftop Pool is open from 7am – 8pm, allowing guests to unwind, suntan and relax while enjoying stunning views. So is it the Best 4 Star Hotel Near Terminal 21 Sukhumvit? Verdict: Well, I haven't stayed in the rest of the hotels around the area, so I won't know. 😛 But Galleria 10 is definitely good enough to make me want to experience their gSanook retro themed fun rooms (think 24Hr Flexible check in/out | Free Minibar | Indoor Games | 3Hr Unlimited drink for 3 hours at 999 Baht) the next time round and come back for more of their delicious breakfast!
Where's Galleria 10 Sukhumvit Bangkok Hotel?
A friend told me to provide a Day and Night photo of Galleria Ten Sukhumvit BKK by Compass Hospitality as the streets of Soi 10 is pretty dark at night. The brightly lit signs made it pretty easy to spot at night, and as it has two bars, there will be some buzz and people till late. 
Galleria 10 Sukhumvit by Compass Hospitality
Address: 21 Sukhumvit Soi 10, Sukhumvit Road, Klongtoey Bangkok 10110, Thailand
โรงแรม แกเลอเรีย เท็น 21 สุขุมวิท ซอย 10 ถนนสุขุมวิท กรุงเทพฯ 10110
Telephone: +66(0)2 615 0999
Email: enquiry@galleriatenbangkok.com
For more information: Visit Galleria 10 Sukhumvit Bangkok Hotel Website | Facebook Page OR book your room via Agoda now!
Cost: ✓✓ (SGD$74-114) | Location/Convenience: *** | Ambience: ****
Getting To Galleria 10 Sukhumvit Bangkok Hotel
Unlike other hotels where I took cabs, I travelled to Galleria Ten Hotel via train because Galleria 10 is conveniently located in between Asoke Station and Nana Station (map link provided below).

For ladies who are carrying big luggages, DON'T EVER TRY THAT! It was a BIG mistake for me. Being a Singaporean, I took the handicapped features in Singapore's train stations and roads for granted. Bangkok's BTS and connecting bridges are not very handicapped-friendly. There were no escalators down the bridges and the lifts were manually handled by the staff. I had a tough time lugging my big luggage bag (which was pretty heavy by the time I was on my last 3 days).
Lesson learnt: Take Cabs Unless you want to perspire like mad.
The hotel is about 10-15 minutes walk from Asoke BTS and The Terminal 21 mall, but you will have to walk pass a number of massage parlours and hostels. For ladies travelling alone, although I did walk alone, if you are really worried, the hotel do provide shuttle service from the start of Soi 10 to the hotel. Just give them a call, it's like a 1 min drive / 3 min walk away. Sadly, they don't ferry us directly to the train station as it is a buggy not a tuk-tuk.
Tips:
– For convenience, show the you either show the above address in Thai language to the Taxi Driver, OR save or print Galleria 10 Hotel map.
– If not, you can ask the taxi driver to contact the concierge (+66(0)2 615 0999) for direction.

Hope you've found this review useful and do share with me your experience if you've stayed in this hotel too!
xoxo



Facebook | Instagram | Twitter | YouTube

Disclaimer: Please be rest assured that even though the accommodation was sponsored, it does not have any bearing on the content of this post. Opinions stated are genuine and honest. Also note that all sources, information, content, links are valid to change at any time.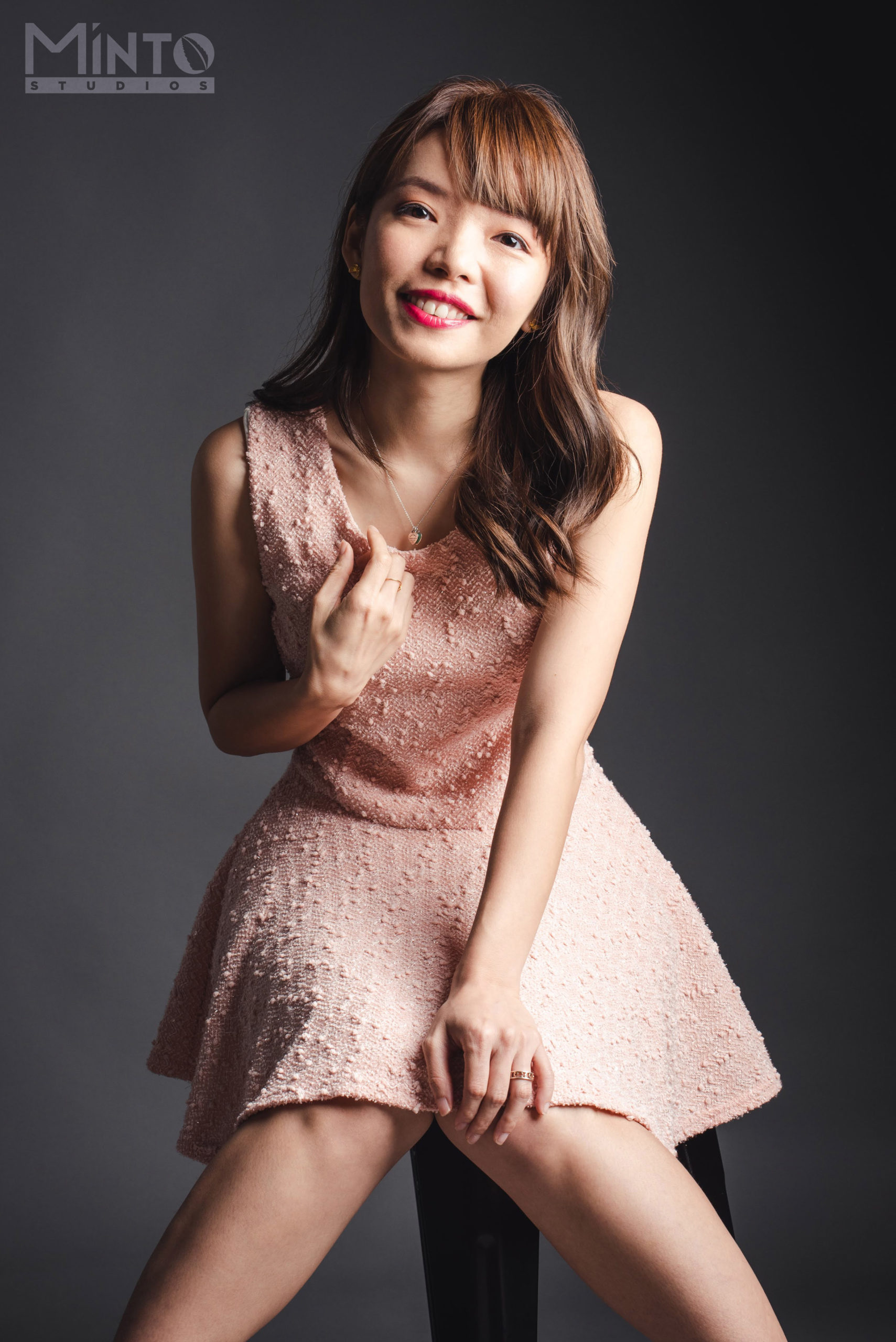 1/2 of #TheEpiphanyDuplet, Tiffany Yong juggles her ABCs – Acting, Blogging and Coaching/Consulting as she is fuelled by passion and drive to succeed.
It is not easy to make a living in Singapore just purely based on Acting, so with Blogging to help her with her online presence, and Coaching kids drama, private tutoring and freelance social media consulting to finance her life, she is currently leading the life most people hope to have: Living the Dream!