Lost and Love (失孤) Movie Review | by tiffanyyong.com
Recommended Audience: Fans of Andy Lau 刘德华, Jing Boran 井柏然, Tony Leung Ka-fai 梁家辉, Sandra Ng 吴君如 and Chinese movie fans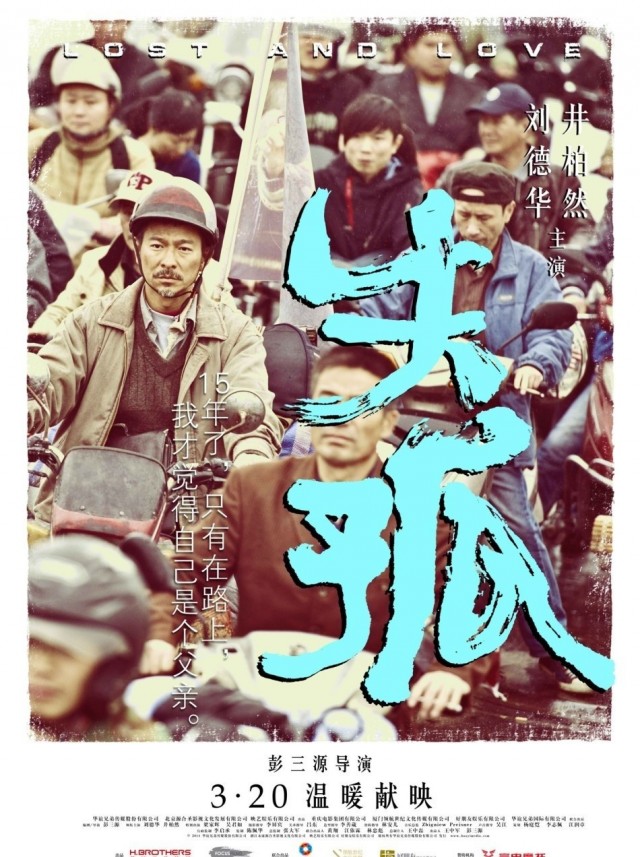 Lost and Love (失孤) Movie Synopsis
One day in 1999 when his two-year-old son Lei Da went missing, Anhui farmer Lei Zekuan (Andy Lau 刘德华) begins his fifteen-year-long journey of hardship searching for his lost son. On his way he meets Zeng Shuai (Jing Boran 井柏然), a young car mechanic who was abducted as a child himself and is also searching for his parents.
Lost and Love (失孤) Viewer Rating: 3.5/5 ***
Lost and Love (失孤) Movie Review:
Lost and Love is a film interweaving three separate actual abduction cases into one movie. While the topic was similar to Vicki Zhao's Dearest, I felt a little disappointed after watching the film. While all the actors did a great job, somehow, the film did not manage to touch my heart the way I thought it would. There were a lot of spaces and gaps, questions left unanswered…which I realised why so after watching the interview videos.
Andy Lau played the character Lei Zekuan, a seemingly-stoic character who just move from one place to another, in search for his son, who had been missing for 16 years. I was unable to feel for him initially, until I realised that he was numbing his pain and only by moving from one place to another, can he feel that he was living. Just like his famous sentence, "Only when I'm on the road, I feel like a dad." Here, you can't see the super star Andy Lau, only a dad trying to keep moving and searching for hope.

I was quite surprised by Jin Bo Ran's performance as Zeng Shuai. I thought he was just a normal car mechanic, which by the very slim chance (just like how movies were), might be Lei Zekuan's lost son. Too bad, no such miracles in real life. But I love how he represent the very few kids who remember being abducted and their phobia or lack of actual memories to find their way home. The question that was always at the back of their mind: Did my parents not want me, did they abandon me, did they not want me anymore? It was heart-stopping, at the very moment when he finally found the way home…
The times the two characters were interacting with one another, was perhaps the best moments in the film. They were amusing and heart-warming. It was so good, that you would think they could simply just move together like that, helping one another, forever.
While I was disappointed by the lack of a happy ending for Lei Zekuan, I see how this film represent hope for parents, as well as how the audience see that they can do a part by reposting images of missing children, and keeping a lookout when they were travelling.
Do You Know?
Lei Zekuan, the role Andy Lau took up was adapted from real life dad Guo Gang Tang (郭刚堂) who searched for his missing son for 18 years. While he did not managed to find his son, he helped 7 families reunite with their kids.
Jing Boran suffered a third degree burn during one of his motorbike scene. He fell off the bike while filming on a slippery road and the whole bike and engine was pressing on his leg. He was carrying Andy Lau's double at that time. In order not to delay the filming process, he continued despite the pain. After seeing his burn, Andy Lau joked how he should just get a new leg!
Andy Lau warned the director of the consequences of working with him as most of the scenes were outdoor scenes. On the first day of filming, the scene was filled with fans, some were on trees, trying to catch a glimpse of Andy Lau and nothing could be done. In the end, for every single scene, everything, including the entrance and 'escape route' had to be planned the day before filming. There were many incidents that happened because of Andy Lau's popularity.
In Chongqing, a female reporter was injured while running away from crew members who discovered her secretly photographing them. Another incident occurred on 17 May during the shoot in Chengdu where crew member quarreled with a female onlooker. The crew member was seen pushing the onlooker to the floor and struggling with her. Afterwards, Lau, who witnessed everything, was seen scolding the crew member for his mistakes.
The scene done at the train station where Andy Lau was pasting "Lost and Found" papers was don't with no real actors besides him. There were real passer-bys who enquired about the lost boy and did not recognize Andy Lau at all. He was even chased by the police for pasting the papers.
Tony Leung (梁家辉) did a cameo in this film. He acted as a traffic police who stopped Andy Lau for going against the traffic rules but pitied him and helped him when he knew his purpose. This role was taken up by Tony Leung by pure coincidence. As the filming was under tight schedule, if the actors cannot make it within that date or time, the role will be gone. Andy Lau gave Tony Leung several dates for the roles available and Tony picked the date when they were filming this scene, hence the role of the traffic police.
There were audience who feedback about how the story was not as touching as they thought and were disappointed by the lack of scenes where Andy Lau lost his child. Andy Lau replied by saying how he did not want parents who lost their child in real life to cry after watching, what he need was to have other people helping them after watching this film.
Behind The Scenes and Interviews
Check out Lost and Love (失孤) Hua Lien Media's Facebook Page!
Lost and Love (失孤) is out in cinemas on 26th March 2015.
xoxo



Facebook | Instagram | Twitter | YouTube
*Disclosure: No monetary compensation was received for the movie review.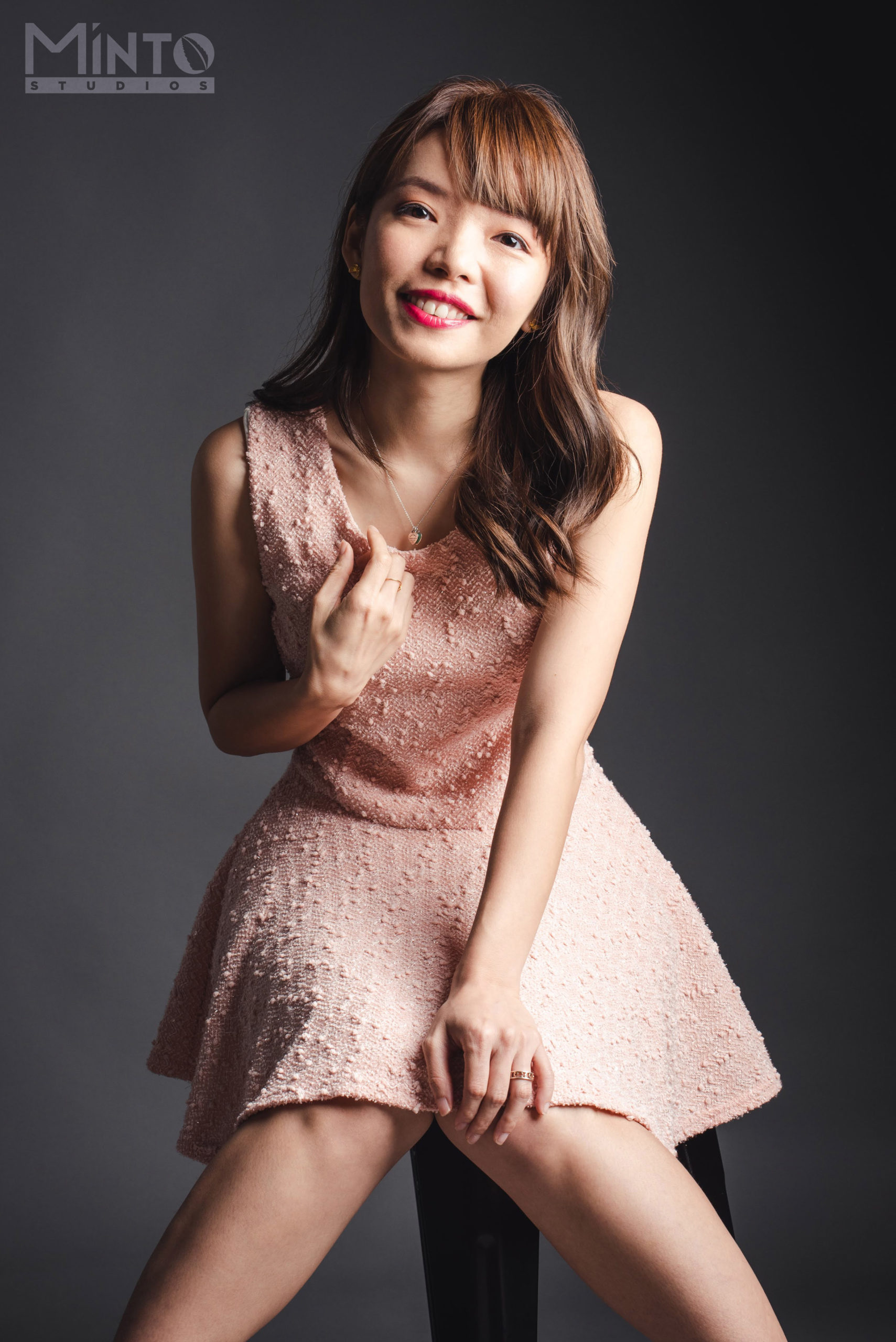 1/2 of #TheEpiphanyDuplet, Tiffany Yong juggles her ABCs – Acting, Blogging and Coaching/Consulting as she is fuelled by passion and drive to succeed.
It is not easy to make a living in Singapore just purely based on Acting, so with Blogging to help her with her online presence, and Coaching kids drama, private tutoring and freelance social media consulting to finance her life, she is currently leading the life most people hope to have: Living the Dream!