Unboxing Casio EX-MR1
What's this cool gadget you are holding? That's what most guys ask when they saw the selfie (similar to the photo on top) I posted on my instagram. Girls don't seem curious about it at all. I guess they know about the Selfie Camera earlier than me. I was really excited when I received the invitation to review the Casio EX-MR1 (Kawaii Selfie by Mirror Cam). Although I love using just my iPhone 5S whenever I attend events, having a camera is always a plus point.
So if you prefer visual and audio aids to words, here's the Unboxing video I did with Pingerrain:
Casio Exilim EX-MR1 Review by an iPhonographer
As you can see, this point-and-shoot camera is pretty basic and idiot-proof. I've reviewed this camera from the point of view of someone who pretty much rely on my iPhone for photos. (Yes, even when I go out for events)

The package include: Casio Exilim MR1 Camera | Soft Case (Camera Cover) | AC Power Cord | USB-AC Adapter | Micro USB Cable | Rechargeable Lithium Ion Battery (NP-80) | Warranty Card | Instruction Manual
Dimensions: 104.2(W) × 60.8(H) × 21.1(D) mm (133g)
As you can see, this is pretty much the size of a phone (or smaller) and weighs really light. Yes, that means no need for big camera bags that will spoil the whole look during glamorous events as the Casio Exilim MR1 can easily fit into a clutch. The size also made it easy for ladies to manoeuvre the camera into position and the shutter button is strategically-placed (where the ring finger is) such that it is easy to take up the "selfie".
While the "mirror" screen is not thumb-print free, the brown velvet camera pouch can double as a cloth to clean the mirror (Think spectacle cloth!)
Shutter Type | Speed | Timer Mode: 
CMOS electronic shutter | Auto: 1/10 to 1/8000 sec – Premium Auto: 1 to 1/8000 sec (Depending on camera settings) | 2 sec, 10 sec, Triple Self-timer
I'll go straight to the best part of the "Kawaii Selfie by Mirror Cam". Actually, the name speaks for itself. The camera's mirror-finished front body makes taking selfies like checking my reflection while taking pictures. No more photos with eyes not focusing (or looking elsewhere!). I can be in full control and easily adjust my appearance to get the perfect selfie. This multilayered coating also keeps internal and external light reflection to a minimum.
Flash Lights | Lens: 
Build-in LED lights | Construction:5 lenses in 5 groups, including aspherical lens |
F-number:F5 | Focal Length:f=3.8mm | 35mm-Film Equivalent:Approx. 21mm
The smartest (or coolest) thing about the camera was how the 14 megapixel sensor with a 21mm wide angle lens was positioned just behind the curved mirror. This wide-angle curved mirror is able to achieve the best matching of mirrored image and shot image while also achieving the best balance of subject Reflection and Transmission level.
Battery:
Rechargeable Lithium Ion Battery(NP-80)
This  700mAh battery definitely last much longer than my iPhone 5S, so bringing this out will mean that I don't have to worry about the lack of battery at least for one whole day.
External Connection Terminals | Built-in Flash Memory | :
Micro USB port (Hi-Speed USB compliance, USB charging) | ≈ 28 MB
Casio Exilim MR1 supports microSD card (microSD Memory Card, microSDHC Memory Card, microSDXC Memory Card), it has about 28 MB without the memory card and I can also used the USB cable (bundled) to charge the camera from a computer or laptop. Yes, you can transfer your photos via USB too! Fuss-free~
Monitor Screen:
2.7-inch TFT color LCD, 460,800 dots
The above picture should come across as pretty straight-forward and idiot-proof. Although the monitor screen is not touch screen, the functions are pretty basic and easy to set.
Make Up Mode:
Skin Tone Lightening (+6) | Smooth Skin (+12) 
Everyone has the chance to turn "kawaii" with this Make Up mode in Exilim MR1, or should I say Casio's camera. I like how the whole beauty effect is still pretty natural even on the maximum mode. What's more, it's one less step for me to do when I upload the photos to my Social Media channels.
9 Art Shots/ Art Effects:
Light Tone; Pop; Monochrome; Crystal Ball; Sepia; Soft Focus; Toy Camera; Fisheye; Miniature
There are 9 different effects under the Art Shots for us to play with where you can take a series of photos using those effects (see the first row of images). Of course, I will suggest using just the normal mode and applying the Art Effects later on on your chosen photo. A new image will be created and the original photo will not be over-written (See the second row of images)!
15 "Paste Subject" Decoration Functions:
Stamps and Frames
If you have more time for some "kawaii" fun, Casio Exilim MR1 has several decoration functions and radial blur effects in the "Menu" for users to play with. Because of the non-touch screen, you might have some problem trying position the ribbons and sparkles stamps as you will have to alternate the resize and positioning option by pressing the 'Menu' button.
Still Images | Movies Sizes and Resolutions:
14M(4320×3240), 3M(2048×1536)  |  FHD(1920×1080), STD(640×480)
Zoom Ratio | Focus:
4.0x digital zoom ( in combination with SR zoom ) – 8.4x maximum digital zoom (in combination with HD zoom, 3M size) | Auto Focus, Macro, Pan Focus, Infinity; AF Area:Spot(Intelligent in Premium Auto); Auto Focus: Approx. 10 cm to Infinity; Macro: Approx. 10 cm to 50 cm; Pan Focus: Approx. 1.3m to Infinity
15 Best Shots (Modes):
Portrait | Scenery | Portrait with Scenery | Children | Sports | Candlelight Portrait | Party | Pet | Flower | Sunset | Night Scene | Night Scene Portrait | Fireworks | Food | Text

Cons: Blurring and Pixelation in low light environment
Like most cameras, the camera does not produce good photos in an indoor setting. Sensors are slower, and pictures tend to blur more easily if our hands are not stable.
Wireless Data Transfer:
Standard: IEEE 802.11b/g/n | Operation frequency range: 1 to 11ch | Encryption: WPA2
While the tech geek (Priscilla) felt that having to download photos via the EXILIM Link app is a hassle, I thought this is very convenient when I wish to select just a few of the photos to upload and leave the rest of the photos in the memory card. Basically, anyone with the EXILIM app is able to connect (as long as you provide them with the SSID and Password) and have access to the photos and videos.
Download the EXILIM Link app on Google Play or the App Store (Click to download).
Conclusion:
Casio Exilim MR1 at SGD$429, Worth the Buy?
Besides the ladies, kids love playing with this camera. My little niece was having fun fiddling with the camera (although I ended up with loads of blurry photos in the end!). But what's good? I don't have to pass her my phone which she will end up trying make random calls or even delete something by mistake!

I will say this is suitable for overseas or outdoor trips, as it will help save my mobile's storage and battery life with all the readily available filters and beauty modes! This camera might not meet the requirements of photographers or travel bloggers who want to take expansive scenic shots, but it's definitely a satisfactory alternative for the general public.
You've Read My Review, Now What's Your Choice?
The Casio EX-MR1 is available in three colour: Baby Pink, Mint Green and White at SGD$429. Yes, absolutely a ladies' camera! If you want to see more of the photos users of Casio Exilim EX-MR1 has taken, just check out #SelfieIsCasio or #CasioExilimMR1
For more information, do check out:
Casio Official Website | Casio Exilim Facebook Page
Casio Service Center: 111 Somerset Road #09-02A TripleOne Somerset Singapore 238164
Contact Number: +65 6883 2003
xoxo



Facebook | Instagram | Twitter
Special Thanks to: Priscilla Yeo from Pingerrain.com for helping with the Unboxing Video!
Disclaimer: Please be rest assured that even though the product was sponsored, it does not have any bearing on the content of this post. Opinions stated are genuine and honest. Also note that all sources, information, content, links are valid to change at any time.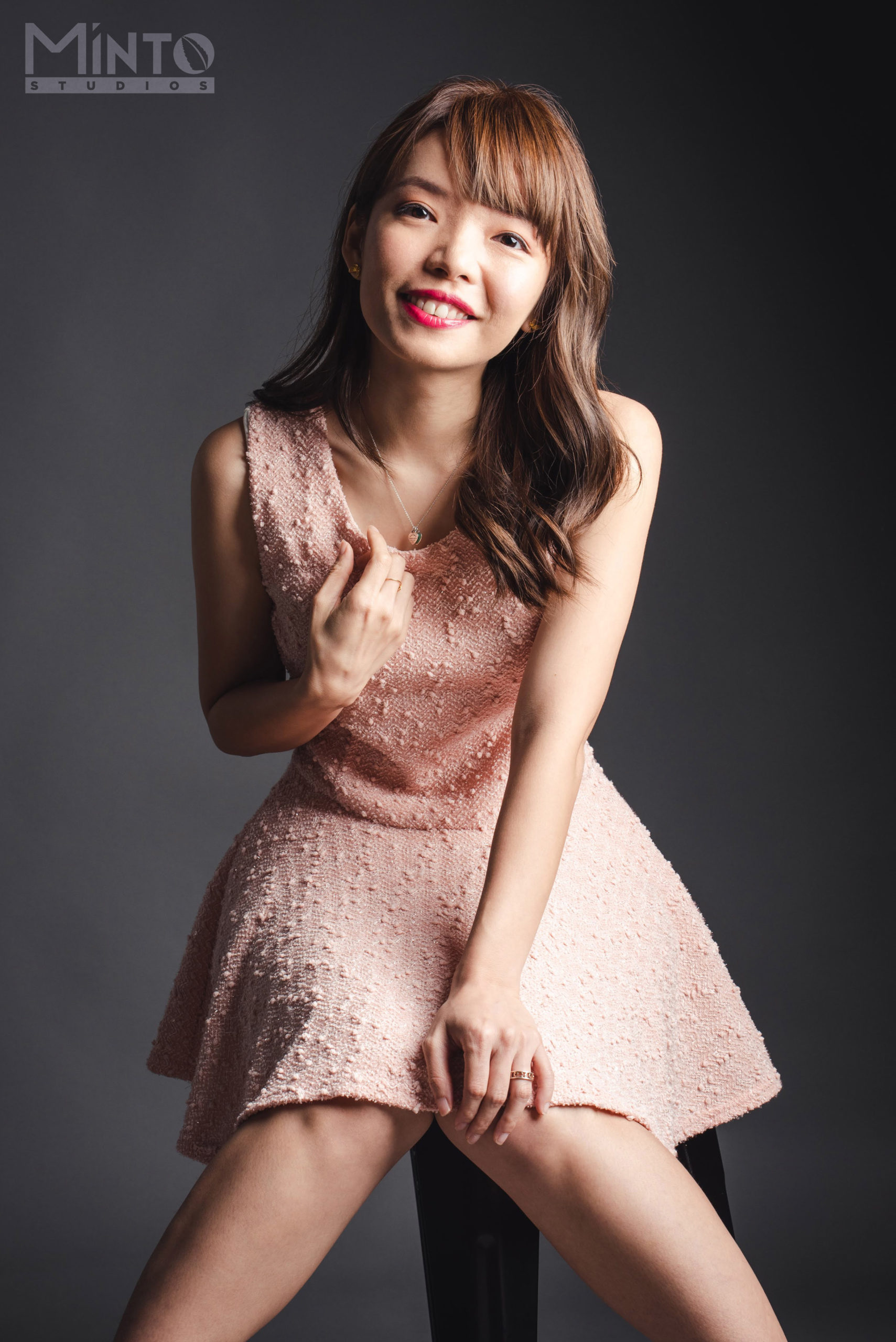 1/2 of #TheEpiphanyDuplet, Tiffany Yong juggles her ABCs – Acting, Blogging and Coaching/Consulting as she is fuelled by passion and drive to succeed.
It is not easy to make a living in Singapore just purely based on Acting, so with Blogging to help her with her online presence, and Coaching kids drama, private tutoring and freelance social media consulting to finance her life, she is currently leading the life most people hope to have: Living the Dream!