Chappie Movie Review | by tiffanyyong.com
Recommended Audience: Fans of Neill Blomkamp, Sharlto Copley, Dev Patel, Ninja, Yo-Landi Vi$$er, Jose Pablo Cantillo, Sigourney Weaver, Hugh Jackman, sci-fi and action movie fans
Chappie Movie Synopsis
CHAPPiE – an experimental robot built and designed to learn and feel. Like any child, Chappie will come under the influence of his surroundings – some good, some bad – and he will rely on his heart and soul to find his way in the world and become his own man. But there's one thing that makes Chappie different from anyone else: he is a robot. The first robot with the ability to think and feel for himself. That's a dangerous idea – and it's a challenge that will pit Chappie against powerful, destructive forces that would ensure that he is the last of his kind.
Chappie Viewer Rating: 3/5 ***
Chappie Movie Review:
I had mixed feelings about this film. I find this whole A.I. idea interesting and adorable, it's like have a life size digimon or even those pet games when you breed the pet from young, CHAPPiE is a baby which can learn super fast. But there's just so many things that didn't go right, or should I say it didn't go the way I thought it would.
While I like the interaction between Yo-Landi and CHAPPie, it felt like the robot had brought out the "motherly" character in her, the whole Ninja-and-Yo-Landi relationship felt odd. There will be times Yo-Landi seems like the boss and the "head", yet she could do nothing when Ninja wanted to bring CHAPPiE away.
Also, why did Ninja suddenly turn so sacrificial at the end and get CHAPPiE to drive injured Deon away and dealt with the Moose himself when he knew it was suicidal and he didn't stand a chance against the crazy machine? Erm, we are talking about a crazy gangster who wanted to get the robot for a heist and wanted Deon dead from the start!
Hugh Jackman's performance was perhaps the most shocking part of the film. His character was a little underdeveloped, or perhaps too many scenes were cut to make much sense, but his scenes controlling the Moose was perhaps one of the better parts where the character revealed his true sadistic colours.
This is the first time watching Dev Patel's films, and I had to say, while he did not have the "nerd" look, he managed to pull of the Artificial-Intelligence-addict-role pretty well. The use of rubber duck and story book was odd, but it was still funny.
However, there were some parts which didn't really make sense. [Spoiler Alert!] Such as how Deon (Dev Patel) was able to get the master key without anyone knowing. In fact, the security for the "important thumb-drive" doesn't even seems safe! There were two more scenes at the end that doesn't make sense, which involve Chappie and Yo-Landi's robots. See if you can spot them!
P.S. Check out the Behind The Scenes video to see how Chappie was filmed!
Do You Know?
Die Antwoord, the South African rap-rave group, are both fans of Neill Blomkamp's work. Ninja has a District 9 (2009) tattoo on his inner lip.
The scouts' rabbit ear antennae are inspired by the character Briareos from Masamune Shirow's manga Appleseed, of which Neill Blomkamp is a fan.
Cast members Sharlto Copley, Brandon Auret, and Jose Pablo Cantillo are all friends and frequent collaborators with Neill Blomkamp. They have previously appeared in movies he directed. Sharlto Copley is known for his roles in District 9, Oldboy, Elysium and Maleficent.
This is Hugh Jackman's first time playing a villain. However, he had filmed movie dealing with robots such as "Real Steel" (about boxing robots) and in "X-Men: Days of Future Past" where the heroic X-Men fought giant evil robots called Sentinels.
Behind The Scenes and Interviews
Check out ChappieOfficial Website and Facebook Page!
Chappie is out in cinemas on 5 March 2015.
xoxo



Facebook | Instagram | Twitter
*Disclosure: No monetary compensation was received for the movie review.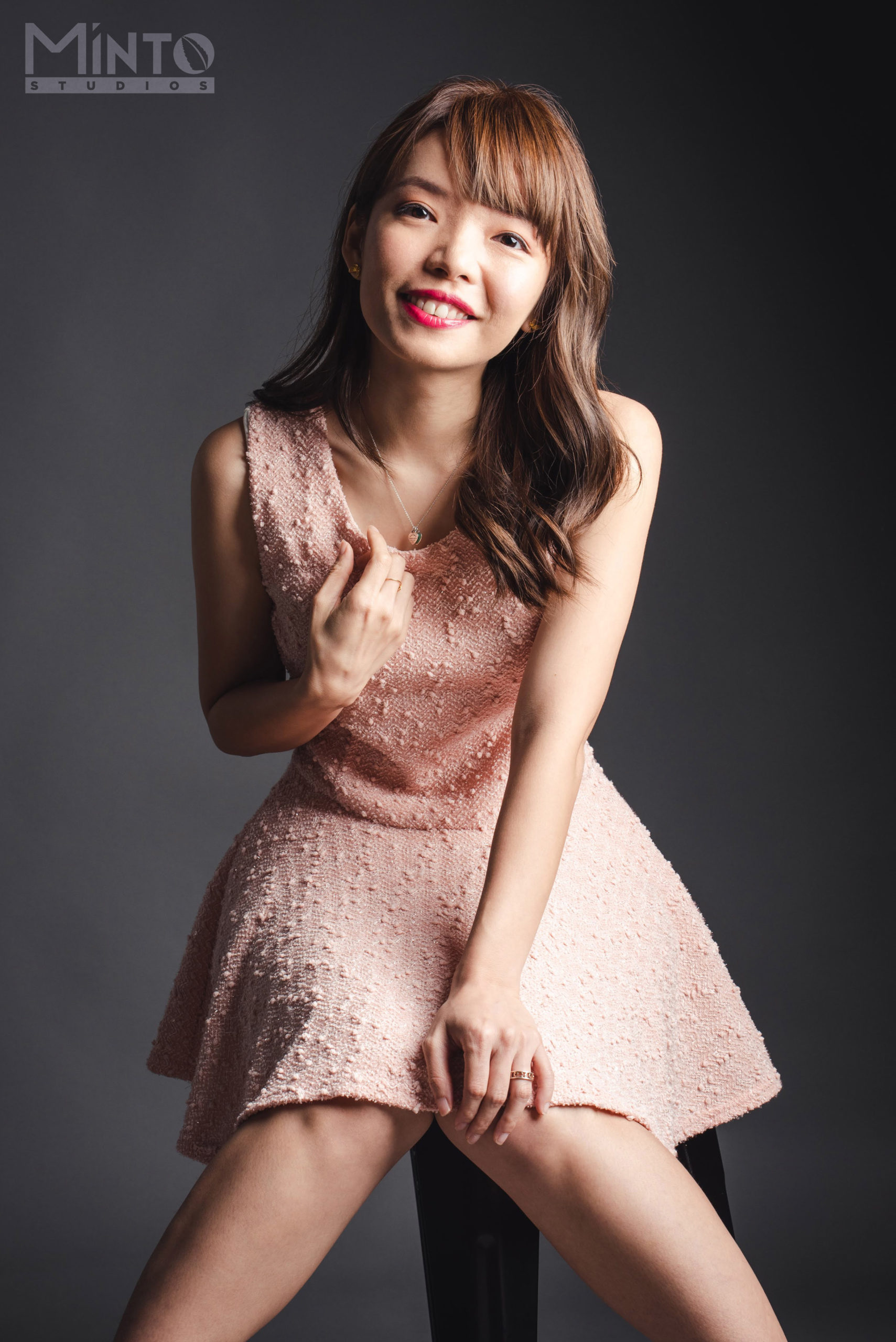 1/2 of #TheEpiphanyDuplet, Tiffany Yong juggles her ABCs – Acting, Blogging and Coaching/Consulting as she is fuelled by passion and drive to succeed.
It is not easy to make a living in Singapore just purely based on Acting, so with Blogging to help her with her online presence, and Coaching kids drama, private tutoring and freelance social media consulting to finance her life, she is currently leading the life most people hope to have: Living the Dream!