Lang Tong (靚汤) Movie Review | by tiffanyyong.com
Recommended Audience: Fans of Vivienne Tseng, William Lawandi, Esther Goh, Angeline Yap, Sexual/ Homosexual/Singapore/ SGIFF and thriller movie fans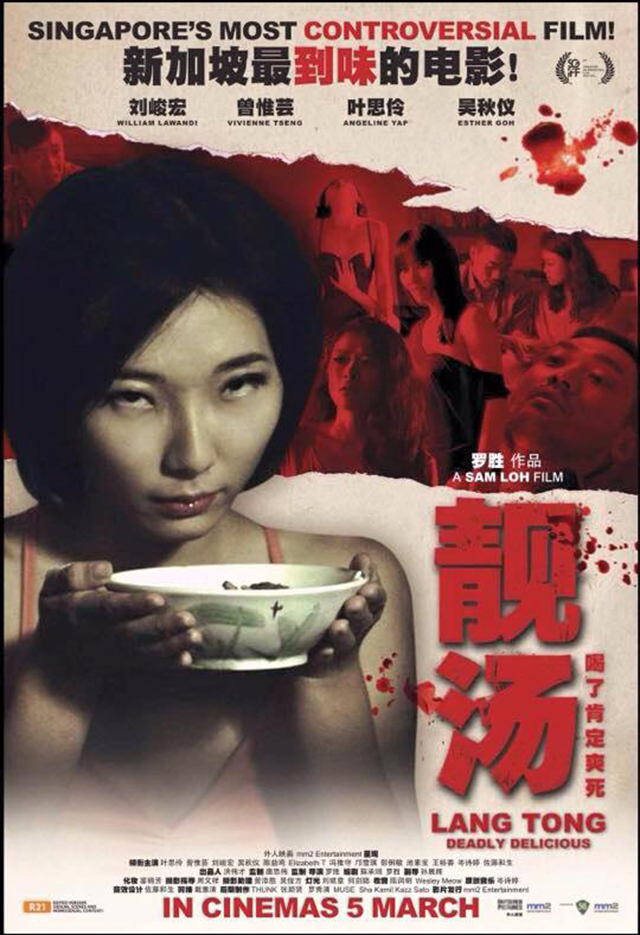 Lang Tong (靚汤) Movie Synopsis
Zack (William Lawandi), the lead protagonist, believes his 'conquests' are like making good pork rib soup – you need to put in effort, have the right ingredients, patience and skill in order to brew the best soup.
Thus, when Li Ling (Vivienne Tseng), an alluring and financially stable woman, who happens to make good pork rib soup, comes into his life and becomes his next 'target', he is hooked.
To complicate matters, along comes Li Er (Angeline Yap), the younger nymphet sister of Li Ling. She is a rebellious, sexy and dangerous creature all roll into one. Zack makes the fatal mistake of sleeping with this 'Lolita'. She plays and manipulates Zack to carry out her murderous plan of killing her older sister.
Since their mother's death, Li Er has always blamed Li ling for causing their mother's demise after their father left them for another woman. Though Zack is torn between the two women, eventually he succumbs to Li Er's wile and carries out her murderous plan… But things are not as simple as what Zack thinks…
Lang Tong (靚汤) Viewer Rating: 3/5 ***
Lang Tong (靚汤) Movie Review:
This was one of the highly reported films during the 25th Singapore International Film Festival and tickets were sold out within a short time for the film. I didn't get to watch it back then, but managed to catch another Malaysian film about homosexuality. The film I caught was sub-standard (and somewhat a disappointment), so when some of my friends who managed to watch the uncut (#SGIFF2014) version of Lang Tong and told me it was only "passable" with predictable plot, I did not really have high expectation for this film during the premiere.
However, after watching the film, I had to say there were several commendable points I had to mention about this film. I thought Esther Goh's role as one of Zack's many preys (or should I say girlfriend?), Stephanie, was underrated, or perhaps overshadowed by Li Er's (Angeline Yap) nudity scenes. Her emotional transitions were done professionally and touching, especially the confrontational scene with Zack, was the best of the three ladies, I will say.
Besides that, Will Lawandi and Vivienne Tseng's role as Zack and Li Ling was also well performed. The tears in Li Ling eyes when she witnessed the "betrayal" between the Zack and Li Er was heartbreaking with a twist, especially when the plot revealed why she really hurt. Her various levels of character portrayal- sister, victim, sex siren made this role more interesting than the rest. I also like the cinematography of the film, which managed to capture Singapore (without the usual iconic tourism spots) in a very unique and somewhat-dark feel.
It was interesting how the director used the description of "Nice Soup" in Cantonese – Lang Tong to describe the pork ribs soup (Bak Ku Teh), Zack's method in chasing woman as well as the way he eats the bowl of soup. Given that I've previously done a docu-drama about Bak Ku Teh, the soup actually hold a special meaning in my heart. While I find it interesting to have this co-relation in the plot, it was not very well brought out and emphasized.
Besides that, there were some flaws, perhaps in the editing, which failed to bring out certain meanings that the director hope to expressed. For example, the fast-forwarding of certain parts at the start between the supposedly-innocent Stephanie and Zack's courtship and romance made the audience fail to see reason behind the lady's blind infatuation with Zack. Why was there a drunk-rape and suddenly a money-lending scene?
The biggest limitation in the plot is perhaps the conscience-stricken Zack who fell in "love" with Li Er because of her body? Erm, I thought he was the player here? Why the sudden change of heart then?
Another overrated or over-reported part is perhaps Li Er's nudity and sexual scenes. While most of the sexual scenes with Stephanie and Li Ling was sensually and tastefully done (without revealing much!), the ones with Li Er was pretty stiff and un-natural. The moaning and kissing sound were not in sync.
I will have to say that, despite the flaws, this is still a commendable attempt to do something controversial and "non-singaporean". While learning from criticism, I look forward to watching, if not, participate in the next two instalments of Sam Loh's femme fatale series.
Do You Know?
Inspired by Japanese auteur Takashi Miike's Audition (1999) and indie Hong Kong director Fruit Chan's Dumplings (2004), Lang Tong's plot takes cues from both cult slasher flicks and revolves around sex, betrayal, murder and bak kut teh (pork rib soup). It is also part of a planned femme fatale trilogy which Loh hopes to complete by next year.
Angeline Yap, who took up the role of Li Er, is a 28-year-old pageant queen, ex-civil servant and National University of Singapore Communications and New Media graduate (She's my senior!). She took up the role and stripped without her parents' knowledge.
The sex scenes were filmed on the first day of shoot which made everything else easier.
The 80min film included a wide range of sexual scenes, including Lesbian Sex, Oral Sex, BDSM, Rape, Full frontal nudity, incest, sodomy, sex in public.
Check out Lang Tong (靚汤) Facebook Page!
Lang Tong (靚汤) is out in cinemas on 5th March 2015.
xoxo



Facebook | Instagram | Twitter
*Disclosure: No monetary compensation was received for the movie review.
If you've seen the movie, do let me know what you think of the film in the comment section below. If you agree/disagree with my review, feel free to comment and let me know! Subscribe to my Youtube Channel for movie Behind The Scenes and Interviews playlists!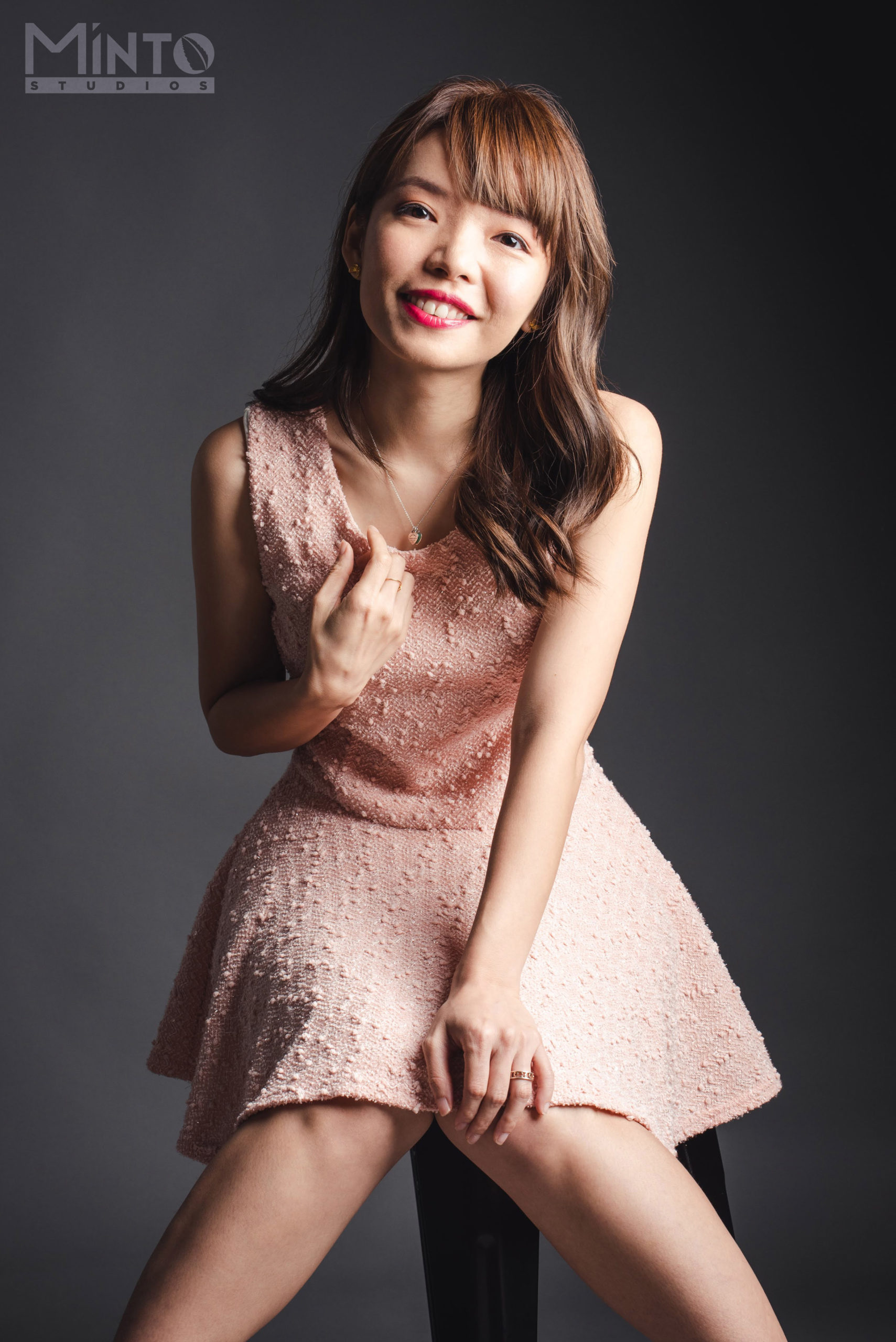 1/2 of #TheEpiphanyDuplet, Tiffany Yong juggles her ABCs – Acting, Blogging and Coaching/Consulting as she is fuelled by passion and drive to succeed.
It is not easy to make a living in Singapore just purely based on Acting, so with Blogging to help her with her online presence, and Coaching kids drama, private tutoring and freelance social media consulting to finance her life, she is currently leading the life most people hope to have: Living the Dream!