Unboxing Kata i4
"So what's Kata and where is it from?"
That's the first question 75% of my friends asked when I flashed out this phone. The other 25%? They asked me how is the camera function of the phone and if it's better in comparison with iPhone, Xiaomi and Samsung.
Rewinding, do take some time to watch the quick unboxing Kata i4 video I did with my tech geek friend, Pingerrain!
Now, here's a detailed review of the new mobile phone launched just 2 weeks ago on 13th February 2015!
Kata i4 Review by an iPhonographer
But a quick disclaimer before you start reading my phone review, I'm a greenhorn in this area, and this is my first official + serious + full phone review, although this is my truthful review, it will be quite layman compared to all the professional tech reviews you get out there! P.S. I don't understand half the terms when I try reading all those tech reviews out there, so I can't really imitate their style!
As mentioned in the video, the package includes: USB Cable | USB Power Adapter (US) | Headset | Kata i4 Smartphone | Warranty Card (1 year) | Safety instructions
Design
Kata i4: 144.5mm x 71.5mm x 6.5mm (161g)
iPhone 6: 138.1mm x 67.0mm x 6.9mm (129g)
iPhone 6+: 158.1mm x 77.8mm x 7.1mm (172g)

If you've seen the Unboxing video or the previous image, you will see that the packaging of Kata i4 resembles iPhone 6/6+. The black back cover is matt with shiny silver embossed logo. While the iPhone 6 has a more rounded and smooth corners, the Kata i4 felt more like an iPhone 4/5 by touch where the sides are angular. Despite the sleek design, the phone was (more than once) mistaken as another version of Xiaomi.
Display Quality
Kata i4: 5.0 inch Super HD Display (1280 x 720) | Android 4.4. KitKat | MTK 6592 1.7 Ghz Octa Core | 2GB RAM + 32 GB Storage
iPhone 6: 4.7 inch Retina HD display (1334 x 750) | iOS 8 | A8 chip, M8 motion coprocessor | 16GB, 64GB, 128GB
iPhone 6+: 5.5 inch Retina HD display (1920 x 1080) | iOS 8 | A8 chip, M8 motion coprocessor | 16GB, 64GB, 128GB

Kata i4 displays clear HD images and videos are also very clear. They have a 32GB internal storage with 2GB RAM. thus there shouldn't be any problems if you need load and store large-size documents and applications. As compared to iPhone's free 5GB iCloud storage, KataCloud gives an additional 35GB cloud storage.
The speakers, located at the back of the phone (iPhone's speakers are at the bottom of the phone) give a slight base when it is at the maximum volume. Good or bad? Depending on your preference!
Internet & Connectivity | SIM Slot | Battery
Kata i4: Wi-Fi: 802.11 b/g/n | micro-SIM | 2300mAh
iPhone 6/6+: Wi‑Fi 802.11a/b/g/n/ac | nano-SIM | Built-in rechargeable lithium-ion battery

Connection to internal Wi-Fi wasn't as stable as my iPhone 5S when I was trying to connect to my friend's home internet to play the same Youtube video from both phones. While iPhone was able to connect faster, Kata i4 had intermittent pauses during the video.
Kata i4 has a built-in 2300mAh rechargeable lithium-polymer battery and can be charged via power adapter or USB to computer system. I did a quick battery-charging test with both Kata i4 and iPhone 6 charged via USB to my MacBook Pro and after 30 minutes, Kata i4 battery increased by 9% while iPhone 6 by 18%. I'm not quite sure if Kata i4 being an Android is losing out by connecting to an Apple laptop, but that's the stats. At the very least, the Kata phone is lasting longer than my iPhone 5S!
Camera
Kata i4: 16MP Rear, 8MP Front
iPhone 6/6+: 8 MP (iSight camera with 1.5µ pixels) Rear + 1.2 MP Front
Kata i4's camera has 6 modes for user to choose from: multi-angle view mode, panorama mode, face beauty mode, motion track mode, live photo mode and normal mode.
They also provide the choice of 7 image size (1M 4M 6M 9.5M 12M 13M 16M). Like most android phones, Kata definitely offers a more extensive range of camera modes as compared to the fuss-free iPhone, which of course comes in handy only if you have the time to play around with the modes. Here's the top 3 handy functions I like about Kata i4!
Just based on the numbers, it seems like Kata i4 is way better. But the android phone does not have a side camera shutter, and given that it is slightly bigger than my palm, I had difficulty handling the camera before I discover the magic V function!. Kata provide the "peace-sign gesture capture" function which allows 'wefies' to be taken on a 3 second countdown!
The panorama function of the camera requires the user to pause, match the dotted arrow to the blue arrow before continuing (see circled image). While you get black areas for iPhone if you don't follow the arrows carefully, with Kata, the image might turn out blurred or the panorama function wouldn't even work if you don't match the blue arrow to the dotted arrow.
Here comes my favourite part of the phone: Face Beauty Mode! There's three levels (Low, Medium, High) of adjustments for each option: Wrinkle Removal, Whiten and Shape. I had fun watching numerous friends take selfies (with the Face Beauty Mode secretly switched on to the highest level) and get a shock out of their lives when they saw how the faces became like "alien" or should I say "anime"? (see below)

The hilarious part was how they told me that the beauty function was too exaggerating but yet requested for me to send them the photos!
Conclusion:
32GB Kata i4: SGD$358 versus 16GB iPhone 6/6+: SGD$988/1148
With the one-third the price, Kata i4 is indeed an enticing phone for anyone who doesn't like the iTunes-syncing or the iCloud storing functions, or is not willing to spend a four-figure sum on a phone. What's more, you get the best of both worlds with nice aesthetic design that resembles an iPhone and with an Android system!
P.S. My eyes are NOT digital enlarged here.
The downside will be the lack of colour choices (Gold, Blue or Pink?) and it is also difficult to get a phone casing for the Kata i4! When I have it in my bag, I'm constantly worried if it's being scratched and squashed (or bend!) by my laptop, notebooks and makeup bag. I'm not planning to put the Kata i4 through the bend test but it's still in good condition after "suffering" in my bag for the past 2 weeks! There were slight lags once in a while if I try to operate different applications
I will recommend this phone for anyone who wants to get for themselves or their parents a big-screen and affordable phone to play, at the same time, they get to show-off to their friends that they are in trend and using smartphones too (Yes, my parents do that!).
Well, I might have been tempted half a year ago, but now that I've gotten my MacBook Pro (see experience here), nothing can make me convert now (Almost + For now!). I welcome all brands to send me their phones and challenge me though! Hahaha, I'm curious to see which brand and model is able to make me convert too!
If you want to see more of the photos users of Kata i4 has taken, just check out #Katai4
For more information, do check out:
Kata Digital Official Website | Kata Singapore Facebook Page
Kata Service Center: 1 Irving Place #02-26, The Commerze @ Irving, Singapore 369546
Contact Number: +65 6702-7997
Online Purchase: Lazada.sg or Amazon.com
Retail Outlet: Lucky Plaza
xoxo



Facebook | Instagram | Twitter
Special Thanks to: Priscilla Yeo from Pingerrain.com for helping with the Unboxing Video!
Disclaimer: Please be rest assured that even though the product was sponsored, it does not have any bearing on the content of this post. Opinions stated are genuine and honest. Also note that all sources, information, content, links are valid to change at any time.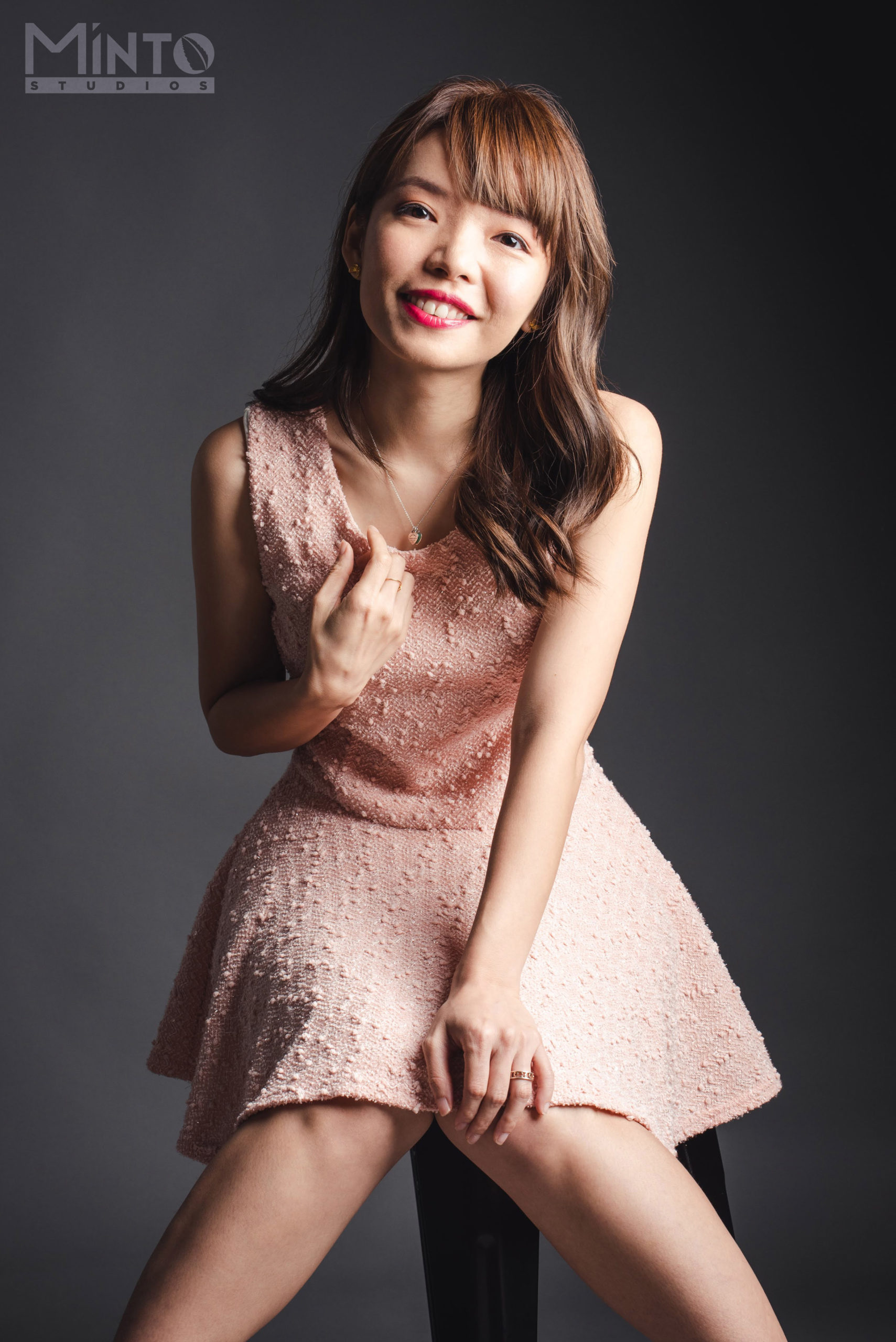 1/2 of #TheEpiphanyDuplet, Tiffany Yong juggles her ABCs – Acting, Blogging and Coaching/Consulting as she is fuelled by passion and drive to succeed.
It is not easy to make a living in Singapore just purely based on Acting, so with Blogging to help her with her online presence, and Coaching kids drama, private tutoring and freelance social media consulting to finance her life, she is currently leading the life most people hope to have: Living the Dream!