Note from Tiffany: Happy 2015 everyone! I'm sorry from the long hiatus from blogging. Many things happened (both good and bad) on the last few days of 2014 and it was carried forward to the new year. This post was contributed by Master Belinda, who specialised in Tarot and Numerology reading. Hope it will help everyone to take note of the possible obstacles in the year of 2015.
Aries (March 21 to April 19)
a) General Events – The Empress/Knight of Swords
Generally this year, I personally feel Aries has a great but yet a competitive year ahead. With Empress appearing, this kind of year would impact more on the female side. A year that presents opportunities, abundance and promotion. However, on one hand it also represents controlling issue & competition happening around. With knight of swords as part of the environment, empress cannot be so slow to make decisions. This year seems like fast opportunities, abundance and choices are presented therefore fast and yet not impulsive decision has to be made. Aries also have to be careful not to make impulsive decision and also don't be too directive/outspoken when have interaction with people.
b) Career – 5 of Wands
For career wise, 5 of wands appear in Aries reading. I feel that there would be some competition/strong dispute happening around their environment or also can happen with them. Aries seems to fight for something that they feel is for them like a position or promotion that they feel they deserve it. A lot of fighting and dispute would be around their working area, making them know who is at their sides. This year there would be some communication dispute and Aries would be feeling uncomfortable and unhappy internally. Especially with knight of swords appear in your environment. Someone (knight of swords) would internationally or unintentionally say something that is not very pleasant in your ears resulting in some verbal fight or internal struggle for Aries.
c) Finance – 8 of Pentacles
Finance is stable and it seems like Aries are working hard to build up your finance and lower your debt. As long as you work hard for your money in terms of career and business, money would be in and stable. A feeling this year is more of work luck and not that kind of lottery luck.
d) Romance – Page of Cups
• Single Aries – Seems to have many suitors or admirers presenting and mostly seems to be younger or same age as you. However, I can feel if involve this relationship has a high chance to be quite short term. It also can indicate that young Aries also may prefer to focus more on himself or herself outlook.
• Dating Aries – has to becareful of unnecessary romance – an younger guy/girl would interrupt your existing love life. Or dating Aries may care more for himself/herself thus neglecting the feeling of his or her own spouse.
• Married Aries – there maybe good new of having young babies or focus would be more on your kids. Well don't neglect your spouse unnecessary.
e) Health – The Empress
• Female Aries especially those who are pregnant must take care of it own health and her hormones issue. Not only cannot overwork yourself.
• Other than that for Aries in generally just becareful of flu and don't overwork yourself.
f) Advice – The Hanged Man
• Use different angle to see things. Don't get stuck when things look at the other way round;
• Some sacrifices are needed. You must sacrifice one to achieve another one so as to move on; and
• Must always remember current situation stuck is not permanently, it is temporary.
Taurus (April 20 to May 20)
a) General Events – The World/Queen of Swords
For Taurus this year, there are major movements/shifts happening around. High chances that Taurus might migrate, changes in your main career or has changes in their job scope. Again Taurus female would have more impact. There are a high possible that they may travel more due to work. Taurus would try to do some practical planning for their financial such as cut some costs. This part we would talk more in the finance sector. Taurus has to be-careful while traveling for tendency to lose wallet or passport would occur. With queen of swords around, however, it indicates that environment or surrounding bosses/superiors would have higher expectation on you and or would also keep pushing you to work fast and thing logically. They would also demand you to do some cost savings. Not only with queen of swords around, changes are fast and would especially affect management level. With queen of swords appearing, sometimes Taurus has to be prepared for some serious back stabbing or complaints from the harsh environment.
b) Career – Page of Wands
There would be some positive news for youngsters who come out to look for job etc with the supporting of the above "World" card. More likely most of the Taurus especially young ones would be having jobs that are different from what they are study. Or also may affect most of Taurus to wanting to venture out to do something new. Page of wands indicate such move can be done and new of the job that you wanted to try out looks quite positive to have it. In work wise, Taurus has to keep learning and be motivated. Everyone would pay their attention on you and rumors would be spread around. Therefore monitor your action and work diligently. Work has to be constantly check for tendency Taurus would make careless mistake.
c) Finance – 4 of Pentacles
This year Taurus may find themselves either have less chances to spend money due to their new job position or job scope. Or you may also trying to restrict themselves from spending money for queen of swords appearing. However it seems to me they would spend on kids and small trips that are also quite expensive. It seems they may also find themselves changing their finance plans or change their bankers.
d) Romance – King of Cups
• Single Taurus – seems to me that Taurus especially ladies would meet a romantic and temperamental guy. He would give you all the attention and sweet talk you. However, you have to be patient for this guy like to take things slow in romance. He is creative and may involves in art work;
• Dating Taurus – seems that relationship is on a high level of emotional conditions. This year it seems to me that men Taurus want to be more romantic, lovely and clingy to his partner. Sometimes, this can lead to argument between couples when young Taurus cannot manage their emotional well;
• Married Taurus – you enjoy having your moments with your family. Nice and sweet moments with them. However, emotional must manage well for it is you who can make the family happy.
e) Health – World as guideline
• Surgery on teeth, bones, joints, knees, legs, spine and neck are possible.
f) Advice – Ace of Swords
• Must have clarification in term of work; and
• Must have directive idea and be sure. Don't leave any doubts not clarified.
Gemini (May 21 to June 20)
a) General Events – Judgment/Knight of Swords
This year, Gemini seems need to require to handle issues that are of awaken call for them be it in his work or personal life. This seems to be like an awaking year for them. They have to do some changes and make quick decisions of what they are facing and at the same time to do some Judgment handling. Judgment is a second chance card meaning this year Gemini often has awakening issue to handle and second chance is given to them to handle it fast. They have to handle with care and proper judgment. Impulsive action without proper judgment can be quite fatal. Judgment showing is also indicating that Gemini when come to career would like to give either their current company a second chance to keep staying or to leave. Not only, it seems like Gemini would has to work much more on his own with not much people around to help out.
b) Career – Knight of Wands
Career wise – Seems to me that Gemini would want to move out of the field/company that he or she has been working for a long time. If those looking for job, you can try your best to go seek for job opportunities. Luck of getting it or having new about it would appear in-front of you easily. Some would have luck of jobs looking for them, if so you can consider whether accept it. With knight of swords as the supporting environment and knight of wands, it seems like there would be more openings for with travel industry or air industry or companies that requires some travel to be involve. However, Gemini has to take note, it is more likely that they would work alone and learn on their own when they are in the new company. For those Gemini still deciding whether to stay or leave the current company, why not give a re-consider to stay on first. There are a high chance that Gemini would have new job scope that caught in his/her eyes. Gemini has to be mindful don't be impulsive to leave.
c) Finance – 8 of pentacles
Finance is stable and it seems like Gemini are working hard to build up your finance and lower your debt. As long as you work hard for your money in terms of career and business, money would be in and stable. A feeling this year is more of work luck and not that kind of lottery luck.
d) Romance – 8 of Cups
• Single Gemini – seems to me that some want to rest and walk away from having dates or involving into new relationships. It seems they wanted to have some rest time for their own;
• Dating Gemini – seems to me they wanted to walk away from fruitless relationship or they have no choice but to give up. It seems they have try their best to re-generate this relationship but in vain
• Married Gemini – seems too tired to maintain a renewal relationship with spouse. Like trying to manage but seems too tired.
e) Health – Judgement
• Mental stress, ankles, legs has got some nagging issue.
f) Advice – 7 of Pentacles
• Be patient and wait for the correct opportunities to appear; and
• See, wait and then deal with it later.
Cancer (June 21 – July 22)
a) General Events – Judgement/ 6 of Swords
This year, Cancer has to make a judgement; the environment is telling you to make a correct direction of your decision, in terms of work, finance, relationship. It's an awakening call for them on some issues and they have to move in certain direction. They have to realise that they have to move away from the negative. Cancer will need to judge for themselves if that particular direction or decision is something they wanted or in the direction they feel it's correct. It also signifies that someone close (be it friends, family or relatives) might depart suddenly that make them feel that they have to do something in their life to move in the correct direction. A lot of decisions to be made in 2015.
b) Career – Two of Wands
With judgement as the major arcana, Cancer might feel a little restless in their career, they are seeking partnerships or looking elsewhere to venture out and have new opportunities. They might also be juggling two jobs or have two aspects of the work where they have to handle, which means they will need help and partnership so that they will not be overloaded. Cancer might also have short travelling opportunities for work. Be willing to give potential partners an opportunity to work things out with you.
c) Finance – Ten of Pentacles
The finance is strong in 2015 for Cancer, a wish come true for Cancer. You have a strong and solid income of which you can consider to use it for an investment.
d) Romance – 9 of Cups
• Single Cancer– Manifest for a guy that you really want and your wish will come true and this dream guy (fulfilling your criteria) might appear soon.
• Dating Cancer– Your relationship with your partner is nice and loving, with plenty of great dates and chemistry.
• Married Cancer– Marriage and sex life is fulfilling and what you wish for.
Enjoy what you have now and the chemistry you have in this 2015.
e) Health – Judgement
• Be careful of urinary problems and stress tension. Consult a doctor for remedies.
f) Advice – The Chariot
• Work wise, do not lose focus.
• Work with other people and try to balance. Be a leader.
Leo (July 23 –  August 22)
a) General Events – The Sun/ 7 of Swords
In 2015, there will be great opportunities for Leo to network and attend social events, in both work and personal life. Work will be busy and stressful. Many things will come and go fast, there might be help but they will be short term assistance. Don't overwork and burn out yourself. Learn how to enjoy the social events you have. However, with the attention you are attracting, you might have people backstabbing you or focusing on your mistakes. Leo will have great opportunities to be promoted or even execute their ideas, but be careful of who you share your ideas with as they might steal your ideas or backstab you.
b) Career – 10 of Wands
As mentioned earlier, Leo might be promoted, but this also means more workload, which will be a burden for Leo. But as Leo wants to be seen as capable and able to handle the work, he will try to handle everything himself, making him breathless. This workload would likely to affect his/her health. Release some workload and delegate out to others if possible.
c) Finance – 4 of Pentacles
With the amount of stress Leo is handling, the income will seem insufficient and Leo will feel short changed for the amount of work they are doing. Leo will cut their cost and spending for long term investment (ie. buying of flat)
d) Romance – Queen of Cups
• Single Leo– Females will have better luck than men, they will appear attractive to suitors as they present themselves well.
• Dating Leo– Dating Leo should not be too sensitive, and be more gentle and compassionate so that your relationship will be smooth and sweet.
• Married Leo– In marriage, the lady will be the one calling the shots in this relationship, and you may consider to have a baby this 2015. Do not be too emotional in the relationship, be gentle, compassionate and nurturing to your partner.
e) Health – The Sun
• Blood pressure, back aches, heart palpitations, cholesterol level. Stick to a strict diet and exercise.
f) Advice – Knight of Wands
• It's a good time to enjoy yourself and play after a hard day of work.
• Go for trip to relax and don't look back!
Virgo (August 23 – September 22)
a) General Events – The High Priestess/ 4 of Swords
There will be sudden changes in the upper management level of your company, perhaps a sudden resignation or removal of a particular person from the management level. Virgo will have to be careful as this particular change in the environment can have quite a huge impact on yourself. Virgo might feel lonely in your marriage or a younger third party might appear. Virgo will have to use their intuition to solve this problem, be it in terms of relationship or career. If not, there might be people around you telling-tales about you, so do not reveal too much of your thoughts. Keep a low profile, and think before you act or reply.
b) Career – 3 of Wands
There might be chances for Virgo to work overseas or work on new projects. This will be a good and new venture for you to try. Not only that, those Virgo who wants to leave their current work place and look for new position, there seems to be higher chance for virgo to get the position especially with 6 of pentacles supporting – benefactor's help.
c) Finance – 6 of Pentacles
There will be help given in terms of work, there will be benefactors appearing, your finance will be balanced, with sufficient to spend, save and even give to charity.
d) Romance – Page of Cups
• Single Virgo– There will be younger suitor appearing, which you find attractive. But beware of hidden agenda.
• Dating Virgo– You are in love in the relationship, engrossed in the relationship, thinking it will last. But there might be third party coming into the picture.
• Married Virgo– You are self-indulging in the relationship, neglecting some signs about certain problems. It's a good year for pregnancy but there might be delay. Be careful of third party.
e) Health – The High Priestess
• Women has to take care of the womb, breast, stomach, cervical. Go for check-ups, and help will be given.
f) Advice – Ace of Wands
• Take action, renew passion, renew relationship.
• Take up new stuff and hobbies.
Libra (September 23 – October 22)
a) General Events – Chariot/ Knight of Swords
Libra might have problem focusing and managing their tasks as they have too many things on their plate. There are many things that will require him/her to make quick decisions, and this is forcing him/her to make quick logical decisions so that he can clear the projects he/she has on hand. For some of them, such fast decision making is quite a chorus for them.
b) Career – 7 of Wands
Libra might have a lot of internal turmoil and be defensive in their decisions as they have many things on hands. They will not be sure with what they are doing, and at times, Libra might have to make a sole decision and fast one to defend their position. Usually with 7 of wands appearing, libra would most likely be involved in company's political issue or get involve in it unknowingly.
c) Finance – 9 of pentacles
There will be an increment, allowing them to have sufficient to spend and save. There is possibility of property investment or getting yourself a property for your own stay. However, there are many options therefore, do focus on your selection.
d) Romance – Knight of Cups
• Single Libra– Enjoying the single life and freedom of being alone
• Dating Libra– You will go on trips together and enjoy the development of this relationship.
• Married Libra– Organised overseas trips and this will improve your relationship.
e) Health – The Chariot
• Be careful of ulcer, accidents, stomach and diarrhoea
f) Advice – Ten of Swords
• Once off work, do not think about work, and forget about the unhappiness
Scorpio (October 23 – November 21)
a) General Events – The Sun/ 2 of Swords
The Sun signifies positivity, promotion, great social life, networking opportunities for Scorpio in 2015. However, there might be people ignoring what you are saying. Sun is also known as busy year. As such, at times, it seems like when you are working or handling your work decision, you keep changing mind. Part of the reason that you keep changing mind is because you listen to two sides of opinions or many opinions making you indecisive.
b) Career – 8 of Wands
Scorpio's career will improve as there will be great progress in their performance etc. It's a good learning year for them. Scorpio will be happy with their work, income and their learning progress. There is a high chance that scorpio may need to attend course to upgrade their skills.
c) Finance – 9 of Pentacles
There will be an increment, allowing them to have sufficient to spend and save. There is possibility of property investment or getting yourself a property for your own stay. Any current property investment there seems to be earn the best time to sell them is before the month of August (This is just a general advice, do ask for a professional consultant or your own private property consultant if you really want to sell).
d) Romance – 2 of Cups
• Single Scorpio– Someone (a friend, old flame) might renew their connection with you.
• Dating Scorpio– You will need to communicate and compromise with your partner
• Married Scorpio– Communication, compromising and resolving of unsolved issues is necessary.
e) Health – The Sun
• Take care of your cholesterol, blood pressure and heart palpitation. Please don't ignore the problems.
f) Advice – 6 of Cups
• Build relationships with people, treat them like old friends.
• Enjoy the time with your friends.
Sagittarius (November 22 –  December 21)
a) General Events – The Hierophant/ 4 of Swords
This is a very good year for male sagittarius. In 2015, Sagittarius will have to protect his job and structure by working hard, follow procedures and procurement, as there will be someone overlooking your work. Be responsible in both your work and marriage. Lay low profile, think twice before you want to do something new. Your work situation might not encourage new systems or ideas.
b) Career – 4 of Wands
You will be enjoying your work and support from colleagues and friends despite having a straight and traditional kind of boss. You will be contented with your working environment.
c) Finance – King of Pentacles
In a family, male sagittarius will be the person in charge of the finance and will have better luck with their income, wealth and maybe some lucky money luck. Whatever decisions they make, it will somehow bring them profit in 2015.
d) Romance – Four of Cups
• Single Sagittarius– Male will not be able to find a new partner, love life will seem boring and normal
• Dating Sagittarius– Male will neglect their partner because of work and unable to create new sparks in the relationship.
• Married Sagittarius– Male must be very careful handling their relationship as your spouse might be frustrated with you, and find you un-romantic and boring.
e) Health – The Hierophant
• Be careful of Back and Neck Problems
f) Advice – 9 of Wands
• Communication is important in your relationship, you have to learn to say out things that you don't usually do to maintain the relationship and wean off the frustration.
Capricorn (December 22 – January 19)
a) General Events – Temperance/ 8 of Swords
A lot of things will be flowing smoothly, to the extent where it is pretty boring for Capricorn. Some projects seem to be moving fast while others are not. A lot of adjustment have to done, and some matters have to be handled with care. Capricorn have to learn how to move with the flow, but this will cause stress as the "flow" might be very stagnant or boring. There will be a lot of matters challenging Capricorn's emotional and mental state of mind.
b) Career – 10 of Wands
This year, there will be a lot of workload and issues that Capricorn has to handle. However, the workload you have, you will feel that it is equivalent to what you are earning. As the same for leo, Capricorn need to delegate some works to people if possible to lighten the workload that they have.
c) Finance – 10 of Pentacles
Your income is allowing you to save and spend comfortably, as well as allow you to support your family. Your income makes you feel like you have a fulfilling life, as it's in balance with your efforts.
d) Romance – 2 of Cups
• Single Capricorn– You will meet people who might be your soulmate, or you might renew your relationship with an old flame.
• Dating Capricorn– You will compromise and renew your relationship with your partner.
• Married Capricorn– You will compromise and renew your relationship with your partner. Communication is important
e) Health – Temperance
• Be careful of your legs, your back, your thighs, hips rashes, gastric issues
f) Advice – 10 of Cups
• Be contented with what you have.
• Home is the best place to distress.
Aquarius (January 20 – February 18)
a) General Events – Empress/ 10 of Swords
In 2015, there will be promotion, incentives and career options + opportunities. There will be a lady who will give you full support and encourage you to explore your talents. But this also means she may be over-controlling, nagging at you but wanting to nurture you. Female Aquarius will reap more rewards in 2015 than male Aquarius. This will generally be a good year for Aquarius in finance, career and support. But you will need to end the unnecessary negative thoughts, and  do not be too bossy or naggy.
b) Career – Ace of Wand
If Aquarius is looking for new job or opportunities, this will be a good year for that. The jobs will most probably be MNCs or government.
c) Finance – King of Pentacles
Aquarius will want to spend more on themselves, pampering themselves but finance will still be strong. Whatever financial decisions, aquarius make profit is there for year 2015.
d) Romance – Ace of Cups
• Single Aquarius– You may find someone older with strong financial background and social status, it will be love at first sight.
• Dating Aquarius– There will be a renewal of your relationship, and you will fall in love with your partner over again.
• Married Aquarius– You will love your partner over again, and this is a great year to have more babies!
e) Health – The Empress as a guide
• Women, take note of your womb, cervical problems; Men be careful of back problems
f) Advice – Ace of Pentacle
• Grab hold the opportunity on hand!
Pisces (February 19 – March 20)
a) General Events – The Hangman / 9 of Swords
Many things seem stucked or left hanging in 2015. Pisces have to sacrifice one thing to achieve another thing. You need to use another angle to view certain matters so that you can solve the problems. This is a challenging year for Pisces. You will have to think of how to handle your work, and make it get moving again. You will have to make sacrifices and get more opinions.
b) Career – 9 of Wands
You will receive a lot of projects, and there will be serious communication issues (such as misinterpretation) that will block the progress of your work. You will need to find another way to bring the message across, it will be very stressful for you. Year 2015 is asking you to hang on at your work place. Things would get done and completed.
c) Finance – 8 of Pentacles
You will have to work hard for the money to come in. You feel a little shortchanged but will still work hard for it.
d) Romance – 7 of Cups
• Single Pisces– You have plenty of choices, but they are mainly lust and temptation, and these people do not have good intention.
• Dating Pisces– Be careful of emotional issues, and mood swings due to work, and it will affect your relationship with your partner.
• Married Pisces– You will have suitors looking for affairs, mainly coming from work.
e) Health – The Hangman as a guide
• Beware of stress, insomnia, headache, dizzy spells
f) Advice – King of Cups
• Use your intuition to handle problems
• Don't be too emotional
• Work wisely and be more tactful
This is the general reading for horoscope, and doesn't really include cusp. If you wish to have a detailed, personalised month to month reading, feel free to contact me.
By Belinda Liew
Belinda is a certified as a Tarot and Numerology Master. In 2011, she completed the course as Certified Tarot and Numerology Consultant with Renae & Paul Metaphysics Academy. Thereafter, she had been giving private consultations to local clients. Belinda has participated in many prestigious events such as Her World Brides Fabulous Wedding (SPH Magazine), Jobs Central Career Fair, NTU, Munich fleamarket etc.
For a more in-depth reading, you may visit http://www.tarotwithbelinda.com/ or contact her at +65 9767 0816.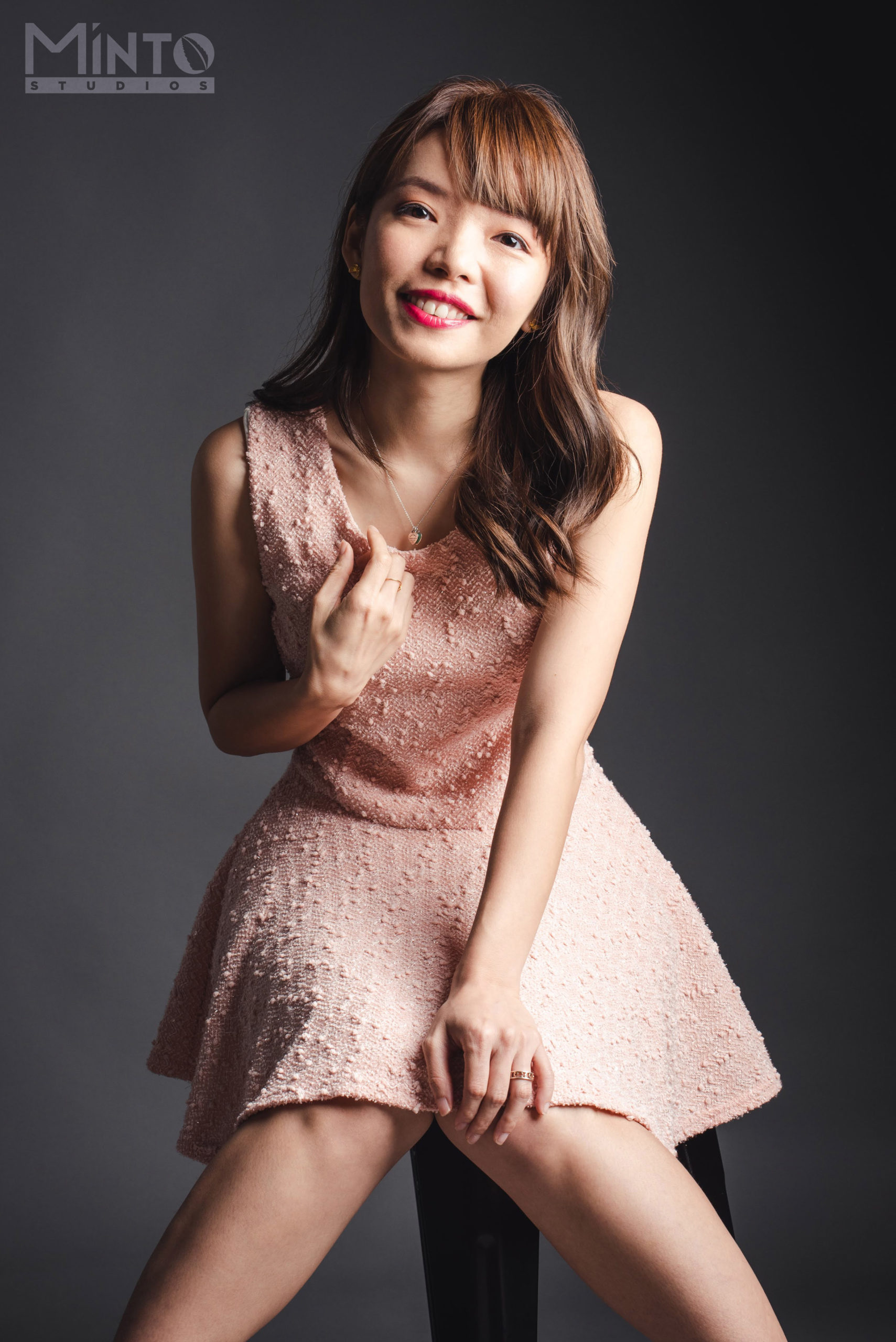 1/2 of #TheEpiphanyDuplet, Tiffany Yong juggles her ABCs – Acting, Blogging and Coaching/Consulting as she is fuelled by passion and drive to succeed.
It is not easy to make a living in Singapore just purely based on Acting, so with Blogging to help her with her online presence, and Coaching kids drama, private tutoring and freelance social media consulting to finance her life, she is currently leading the life most people hope to have: Living the Dream!