Bring Back the Dead (招魂) Movie Review | by tiffanyyong.com
Recommended Audience: Fans of Jesseca Liu 刘子绚, Jacko Chiang 蒋伟文 Liu Ling Ling 刘玲玲 and horror movie fans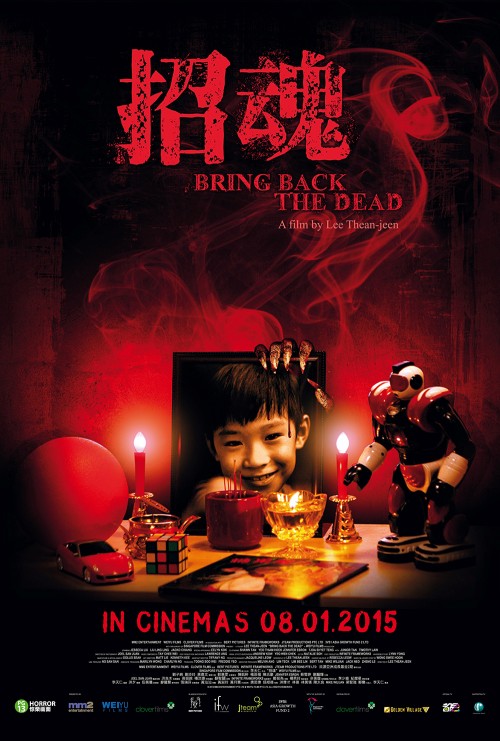 Bring Back the Dead (招魂) Movie Synopsis
BRING BACK THE DEAD revolves around Jia En (Jesseca Liu), a doting mother who loses her seven-year-old son in a tragic road accident. Beyond grief over her son's death, she seeks the help of her former caregiver, Mdm Seetoh (Liu Ling Ling), to bring back his soul so that he can be 'by her side'. However, after several strange and deadly occurrences in the house, she begins to suspect that there is something amiss with the soul she has brought back. When she discovers the horrifying truth, it may be at the cost of her own life as well as those around her.
当她的独生子因遇车祸不幸丧命时,一个伤心欲绝的嘉恩(刘子绚 饰)因为沉浸 于失子的悲伤,决定请小时候照顾她的保姆,司徒姐(刘玲玲 饰)协助她把儿子 的灵魂招回她身边。经过一连串的奇异事件,嘉恩开始质疑自己之前所做的决定。当她渐渐发现迷离事件的真相时,自己与周围的人却早已身处险境。一切是否还有挽回的余地?
Bring Back the Dead (招魂) Viewer Rating: 3.5/5 ***
Back Story
JIA EN, 35 (JESSECA LIU)

Jia En is a former piano prodigy whose career as a concert pianist is curtailed by a family tragedy – at the age of 12, her mother commits suicide, and she bears witness to the whole incident. Her father loses himself in grief, and with his constant travelling overseas, has little time for Jia En. She is looked after by Mdm Seetoh, the family housekeeper and hired help.
Jia En earns a place at a prestigious musical school in the United States. There, she meets De Wei, a charming young man studying business administration in the same university. By the time she graduates, Jia En has decided to retire from music. Not long after, De Wei proposes. Jia En decides she will concentrate on being a good wife and mother. This, however, is thwarted by a false pregnancy and two miscarriages. Each failure to have a child drives a small wedge in her marriage.
Soon, they are pleased to find out that Jia En is pregnant. Jia En takes good care of herself and her baby. She nurtures the baby by playing him music on her piano, reading him books and talking to him. They forge a close bond together. Xiao Le is finally born through natural childbirth.
DE WEI, 35 (JACKO CHIANG)

Huang De Wei was born in Taipei to a man who ran one of the biggest property development conglomerates in the city. From young, it was already presumed he would take over the family business once he was of age. After graduating from Secondary School, he is sent to the United States, to study business administration. It is there that he meets Jia En.
An attractive young man, De Wei has his share of admirers and has many girlfriends throughout his time in university. After dating Jia En for two years, he finally proposes to her and they are married in 2005. As a wedding gift, De Wei's father gives them a house in a prime district of Singapore, one of many properties he owns. De Wei is tasked with running the family's Singapore offices. De Wei is overjoyed to finally discover that Jia En is pregnant. He encourages her to be careful and to stay healthy for the baby, indulging her cravings and driving across town to get her favourite soya bean. It is during this period that they slowly fall in love with each other all over again.
MDM SEETOH, 50S (LIU LING LING)

Originally from the Malaysian town of Ipoh, Mdm Seetoh was given away as a baby. She was raised by a Chinese family who was deeply entrenched in Taoism. The head of the household was a Taoist medium, highly sought-after by the townsfolk to solve every problem, from exam charms to love potions to exorcisms.
She marries at a young age, and follows her husband to Singapore when he gets a job there. Unable to bear children of her own, she gets work as a confinement lady, helping other young mothers to raise their children. It is through this work that Seetoh meets Jia En's family. She forms a close bond with Jia En, especially after the death of Jia En's mother. And although they lose touch over the years, Jia En calls Mdm Seetoh up many years later – this time, to care for Xiao Le.
Bring Back the Dead (招魂) Movie Review:
This is the first local film out for 2015, and I thought it was a pretty difficult film to critique. I thought the back story of the characters (above) provide a better and different understanding of the story and why they behave in certain way. So thanks Clover Films for sending me that! The plot is somewhat similar to the recent Thai film, "The Eyes Diary" where the guy brought back things that belong to the dead so that he can see spirits (and his deceased girlfriend). Here, it was a heartbroken mother, doing rituals to remain in contact with her son's spirit, which made me wonder if this (ritual) is really valid.
Now, let's do a quick dissection. In terms of acting, the actors did a flawless job. There were so many layers and emotions in Jesseca's expression that I could feel the pain, desperation, the loneliness, fear and many other emotions as the film progress. Liu Ling Ling's character as Madam Seetoh was a surprise. Her hesitance and guilt helping Jia En (Jesseca) to bring back the dead son was bizarre initially, everything make sense as the story unfolds.
As for Jacko Chiang, I debated with my friend about his character, on whether De Wei actually love his son. Le friend thought that De Wei seem impatient when singing the birthday song for his son, but the act that he was willing to sing the song twice, in an office environment (We know how embarrassing that can be!) showed that he, indeed, love and pamper his son a lot.
P.S. I love the twist where Jia En thought that De Wei had affair with the new maid. It was super heart-wrenching and well done!
Cinematography and Sound Effects were pretty impressive. They managed to bring out the mood such as close-ups and extreme close-ups to bring out the pain of the mother's loss, the panning to lengthen the suspense and the tension, which added to the meaning of each action and expression of the actors.
Perhaps I'm being really anal about horror films, having watched so many thai horror films, the ones from Malaysia as well, I felt that "Bring Back The Dead is more of a film about a mother's obsession for her deceased child than a true horror film.
If I'm to rate this as a horror film, it was not very scary. I mean, I wouldn't be afraid of a spirit which belong to someone close to me.
The really scary part came in at the last one-third or last quarter of the film where Jia En realised that the spirit might not be her child, and this was rather slow-pace if I am to catagorize it's a horror film. My friend noted about how the spirit injured Jia En by putting his hand through her (there was bleeding) yet she looked fine later on, which made us wonder where she was hurt that caused the bleeding!
This is definitely a remarkable piece for a local film, something that you should catch if you are in the mood for some horror films! But remember not to choose the front seats if possible, I got the second row during the premiere and spent the whole time looking at characters at an odd angle. 😛 It affected my rating for the film 🙁
Do You Know?
The film was adapted from the short story "Bringing Back The Dead" (from a collection of short stories called "Ghost Baby and Other Eerie Tales") written by Wong Swee Hoon.
There's a scene in the last 7 minutes of the movie, there's a footage (included in the film) where a spooky image was spotted.
The scene which made the two main leads stressed was the bed scene which was added in when filming started. Jacko had to inform his wife about the addition of the scene. This is also the first film Jesseca Liu acted as a mother.
This is one of the first character where Liu Ling Ling had to lower her voice and do not have to be a loud and shrewd lady. She was hesitant to take up this role initially because of her ability to sense supernatural stuff.
Behind The Scenes
Check out Bring Back the Dead (招魂)Facebook Page!
Bring Back the Dead (招魂) is out in cinemas on 8th January 2015.
xoxo



Facebook | Instagram | Twitter
*Disclosure: No monetary compensation was received for the movie review.
If you've seen the movie, do let me know what you think of the film in the comment section below. If you agree/disagree with my review, feel free to comment and let me know! Follow me on Twitter/Instagram @tiffanyyongwt for future movie reviews, as well as other lifestyle reviews. 🙂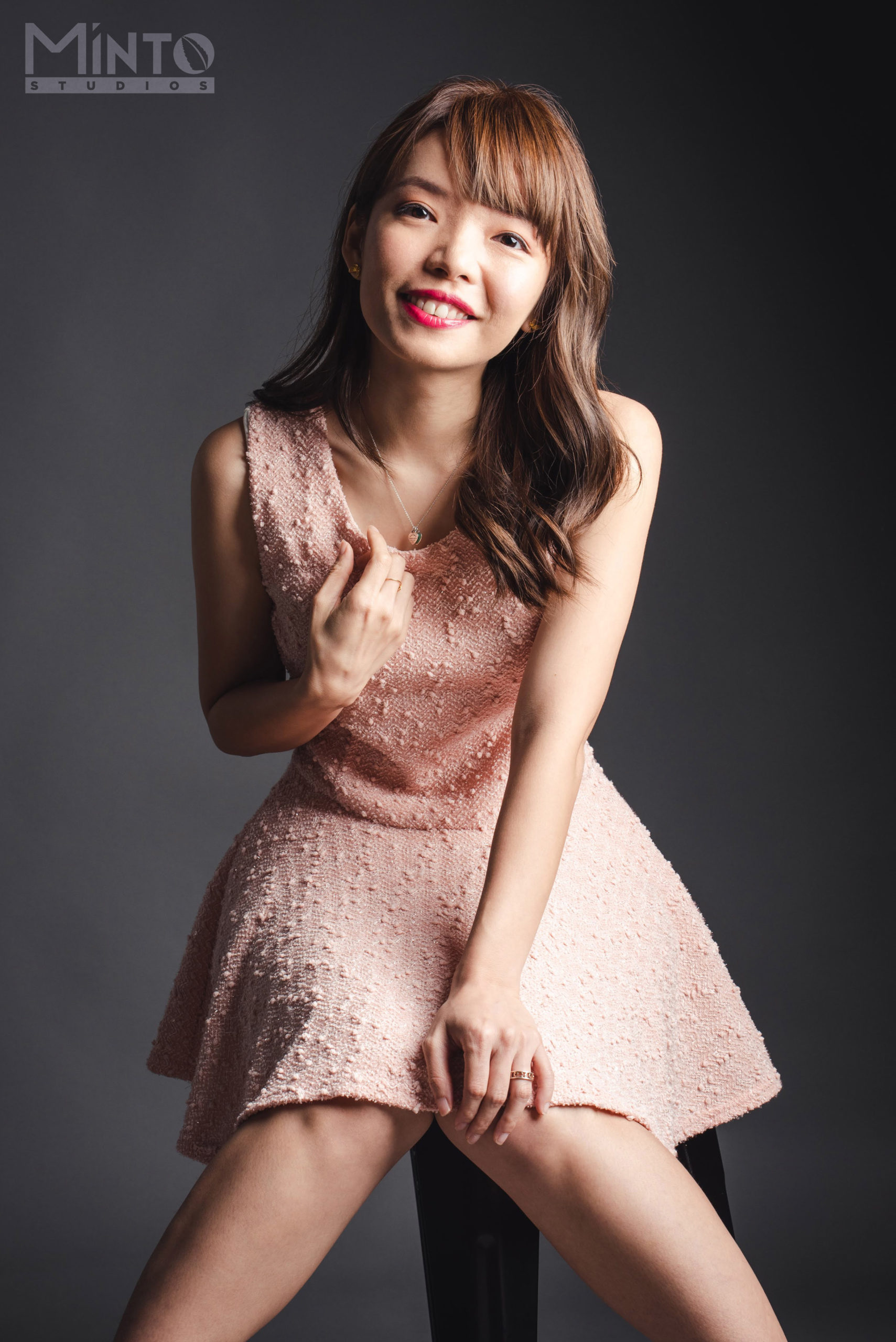 1/2 of #TheEpiphanyDuplet, Tiffany Yong juggles her ABCs – Acting, Blogging and Coaching/Consulting as she is fuelled by passion and drive to succeed.
It is not easy to make a living in Singapore just purely based on Acting, so with Blogging to help her with her online presence, and Coaching kids drama, private tutoring and freelance social media consulting to finance her life, she is currently leading the life most people hope to have: Living the Dream!