Hi guys, this is another Music Video that I was invited to act in, this time sang by an independent singer who happened to be my Secondary School History teacher, Mr Matthew Quek. It was his first time launching his chinese album, and when I heard the story behind the album and song, I couldn't wait to see the final product! (Yes, it was almost like counting the chickens before they hatch :P)
Preparation before the filming of the Music Video
Perhaps I was too excited by the whole concept of the MV (plus how it was for a great purpose!), I couldn't help but want to help chip in and do my part to make this 'Imperfection' music video a little more perfect (pun intended!). I approached some of my sponsors to ask if they are interested to sponsor the actors who are involved in the Music Video and most said yes to it upon knowing about the charitable aims. Now, I thought I should do my part, to thank these people and companies for providing their products and services upon request!
So one of the sponsors was Jerry from Headlines Hairdressing, who had not only helped the singer do a colour dye to help him look a little more korean-ish but also changed my hair colour a little more on the reddish brown side so that my skin don't look so yellow and pale.
But what surprised me most was Renfred's transformation! His role in the MV was to be the third party of the marriage affair. So, yes, he had to look like a stylish and suave bad boy! And the above photo was an instagram photo Renfred posted before his visit to Headlines Hairdressing…
I was shocked by the images initially, but when I saw Renfred in person, I realised the two tone colour reminded me of the latte art that he often post in his instagram, which suited his barista's identity to a tee.  
Facial Aesthetic Dental Surgery also sponsored us with bright smiles (teeth whitening service) so that we can film with confidence!
1) Hair: ✓ | 2) Teeth: ✓ | 3) Nails!
Manicure and Pedicure are not just for ladies, it is important for men to have nicely-trimmed nails too. Both gentlemen were surprised when Your Highness Beauty and Nails were open to sponsoring all three of us with nail service.

One good thing about being a girl is that we get to paint our nails prettily without being perceived as weird. I thought it was important for Mr Quek to have nice nails too as he would be playing the piano and his fingers would be featured too.
An instagram photo posted by Your Highness Beauty and Nails with Renfred Ng.
Behind The Scenes of Imperfection 怪我不完美 MV
Finally it's the big day! I was so glad when Ada from A Square Visual Studio was willing to sponsor her Make-Up service for the filming. It was also all thanks to her that I have nice Behind-The-Scenes photos to share with everyone here!
We first did a scene at Sun Ray Cafe, depicting a "plain and boring" proposal scene which took place few years ago, so as to set the background of the story. This scene showed how the musician was unable to express himself verbally and even his proposal for his young wife was just passing the ring to her.
Next, is perhaps the "happiest" and most exciting scene throughout the whole filming process as Ada was snapping away non-stop, capturing many awkward moment when filming this somewhat intimate affair scene. I was supposed to be bring Renfred up the stairs for an affair!
I could vividly remember how 'warm' I felt when filming this scene. I was asked to wear 2-3 layers of clothes beneath my sweater and had lights shining on us.
Since this Music Video is going to be of Parental Guidance (PG) rating, I don't have to show any skin, but Renfred was actually quite eager to show of his trained abs! It was really awkward as it was the first time having to act out an implied intimate scenes (I don't really think my Crimewatch scenes are considered given that I was doing the scenes alone). The funniest part was when I took a long time unbuttoning his shirt. The crew were laughing at me, but I had to protest and defend myself, after-all I'm not experienced in taking off guy's clothes! >.<
A particular scene (omitted from the MV) where I was supposed to button up my top and look really guilty + regretful for having that affair. It was an interesting scene for me, having to give a look that is more guilty than sad (Yes, director said that I kept giving a sad look!).
It's a wrap (for Renfred)! He was so happy that his scenes were done in such a short time. It's my time to be worried as I have to start my series of emotional and sad scenes.
Messaging the third party to tell him that it seems like the husband had discovered our affair.
Listening to the director attentively for directions and instructions. I spent quite a lot of time on bed. Good right? I almost fell asleep as the bed was so comfortable!
Best time? When only my back was needed and I could do whatever I want! The director was trying to show the physical and emotional distance between the husband and wife.
Many misunderstandings were formed when there is a breakdown in communication. Here, the scene was showing how the wife tried to console her husband when he had problems, but him, absorbed by his own anger, did not realize or feel his wife's worry. Hence, while the wife felt neglected, the husband felt distant.
Watching the husband's departure, the wife felt more lonely and neglected than ever. Quite a few friends saw the layout of the house and the car the husband was driving and questioned why the wife still stray when they are already so wealthy.
I personally do not agree with extra-marital affairs, but here, I think what the wife needed was actions and words of love from her husband. When she couldn't get that from her inexpressive husband, she sought solace in the arms of another men.
The last and final scene which was my breakdown and crying scene took me longer than expected. I was getting mentally prepared for the scene, but after long moments of preparing for the scene, by the time the crew had set up the camera for this scene, I was already emotionally drained. I was given about 45 minutes break to prepare myself again, and finally… I managed to get myself to "breakdown", and cried non-stop for some time. It was an ugly crying face though 🙁
Finally, it was a wrap! I had to rush off for another appointment after filming and this is the group photo of the whole production crew! Now that you've know bits and pieces about the filming process, here's the Music video!
Imperfection 怪我不完美 MV
This song was written by Jane Lai 艺芯 and composed by Cheong Waii Hoong. The Music Video is about how everyone is imperfect, but should still cherish one's relationships and take time to cultivate and nurture them.
The album Embrace 拥抱 was Matthew Quek 郭光正's first Chinese album, which was made to raise funds for the Dyslexia Association of Singapore (as the singer has been a sufferer of Dyslexia). 30% of the CD sales would go to supporting those with learning difficulties.
Sponsors Credits:
Once again, a very big thank you to all the sponsors who said YES to me within that very short period of time regardless of the exposure. This "Imperfection" music video is made a little more "perfect" because of all of you!
1. A Square Visual Studios (Makeup and BTS Photography Sponsor)
Facebook: A Square Visual Studio | Website: http://www.asquare.com.sg/
Email: asquare[at]asquare.com.sg
2. Headlines Hairdressing Salon (Hair Makeover Sponsor)
Address: 10 Anson Road International Plaza #03-32, Singapore 079903 (Nearest MRT: Tanjong Pagar)
Contact: 6223 3133
Operating Hours: Monday to Friday, 10.30am to 8.30pm | Saturday, 10.30am to 7pm | (Closed on Sunday)
Facebook: Headlines Hairdressing | Website: http://headlines.com.sg/
3. Facial Aesthetic Dental Surgery (Bright Smiles Sponsor)
Address: One Raffles Place, Unit #04-43/44/45, Singapore 048616 (Next to Raffles Place MRT Station)
Contact: +65 6438 4374
Opening Hours: 10am – 9pm
Facebook: Facial Aesthetic Dental Surgery | Website: http://www.fadentalsurgery.com/ | Review
4. Pure Origin Necklace (Accessories Sponsor) &
5. Your Highness Beauty & Nails (Nails Sponsor)
Address:Bugis Cube, 470, North Bridge Road, #02-03,  Singapore 408936
Tel: +65 6337 3839
Opening Hours: 9am – 8pm
Facebook: Your Highness Beauty and Nails | Review
6. Honeyzcube (Outfit Sponsor)
Short Thank You Note: The production team requested me to bring 30 over pieces of clothes to set just few days before the shoot. I was shocked, but luckily, I sort help from Juliana (Queen of fashion) from Honeyzcube who kindly loan me many of her clothes! I was literarily cleaning out her wardrobe! Without her help, I don't think I will be able to pull of the feat of getting so many outfits in that short time!
Facebook: Honeyzcube | Website: http://honeyzcube.com | Blog: http://blog.honeyzcube.com

xoxo



Facebook | Instagram | Twitter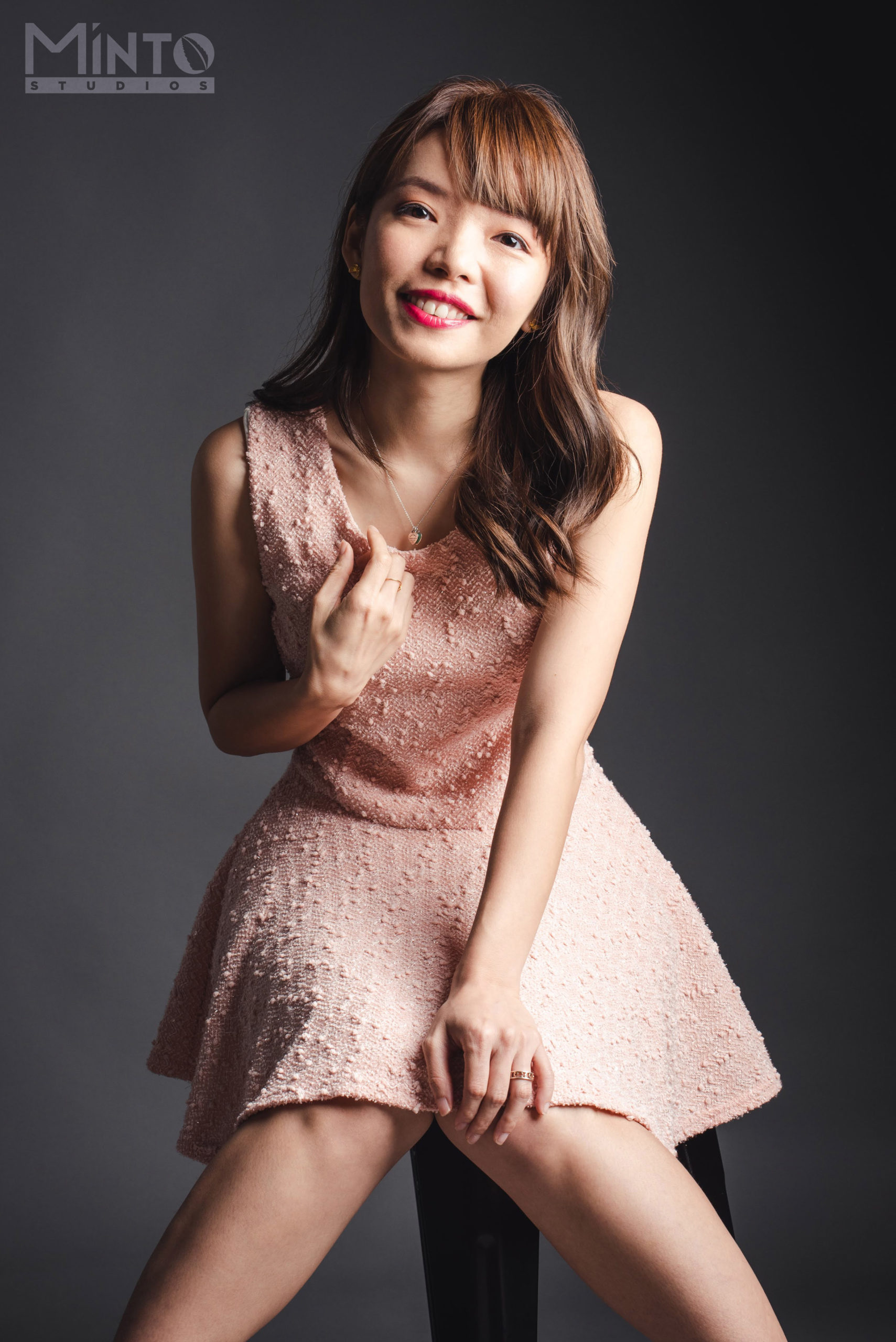 1/2 of #TheEpiphanyDuplet, Tiffany Yong juggles her ABCs – Acting, Blogging and Coaching/Consulting as she is fuelled by passion and drive to succeed.
It is not easy to make a living in Singapore just purely based on Acting, so with Blogging to help her with her online presence, and Coaching kids drama, private tutoring and freelance social media consulting to finance her life, she is currently leading the life most people hope to have: Living the Dream!