Instant Bright Smile For Your Big Day?
I've never thought having my teeth pearly whites super important, until I started acting and realize that the colour of the teeth is very noticeable during close-ups. Besides that, occasions such as Weddings and photo-shoots are times when I will notice my not-so-white teeth too. 
I was very honoured to receive sponsorship from Facial Aesthetic Dental Surgery Clinic at One Raffles Place. As the offer was made nearing the date of filming of local independent singer Matthew Quek's Music Video "Imperfection 怪我不完美", I thought it will be great to have nice pearlies for everyone (including the singer, Renfred Ng and me!)in the video, henceforth, approached the clinic to be the official Smiley sponsor of the MV!
Facial Aesthetic Dental Surgery Clinic
While looking really posh from the outside at the reception desk, the individual dental rooms were nicely designed with happy and cheerful colours. The blue VIP room 'Ocean' is fully equipped for specialist, surgical and facial aesthetic procedures, and built with a private discreet entrance for patients (or celebrities) who wish to avoid the shopping crowd. My favourite is the yellow Honeycomb room as it's the room I spent the most time in!
The clinic also have their in-house X-Ray machine which allows an instant results to see how your teeth is! Gosh, the convenience reminded me of my braces days where I had to travel to one place to take my X-rays, arrange another day for appointment, and the whole procedure took weeks! Bad memories aside, here's my teeth whitening experience and also some FAQ most people have!
Day 1: Consultation and Teeth Cleaning
I've seen quite a few bloggers sharing their teeth whitening experiences where the procedures are carried out at beauty salons instead of dental clinics. While some said the effects were there, others said how there were no significant results and the therapists claimed that their teeth were quite white to begin with. This led to me wondering if teeth whitening is even legal in beauty salons. 
In some countries, teeth whitening is considered an aesthetic treatment and you can easily get certified as long as you've attended some course. But in others, only certified dentist or technician can carried out the teeth whitening procedure. So what about Singapore? According to the Ministry of Health (MOH) guidelines, only dentist can use whitening products that is more than 0.1% hydrogen peroxide. 
Before I start on my teeth whitening process, I went through a thorough examination and assessment of my teeth and gums. This is actually a very scary procedure for me as I haven't had my regular dental check for the longest time! I felt so "exposed" when Dr Joey show me all the hidden cavities!
Do You Know? Teeth whitening is not suitable for children under the age of 16. Also, people with worn tooth enamel, receding gums, sensitive teeth, untreated cavities, and heavily restored teeth should consult a dentist before undergoing any teeth whitening procedures.
After the check, Dr Joey did a teeth cleaning to remove all the plaque stain and tartar (they inhibit the whitening solution from working optimally) so the whitening gel can do a better job on the enamel. (I'm sure you don't want uneven whitening! That's why getting a dentist to do it is important!)
P.S. The chair is ULTRA comfortable! I fell asleep both time when I was there for my appointments! 🙂
Day 2: Teeth Whitening
While both Matthew and Renfred had their teeth whitening done in a single appointment (Cleaning + Whitening ≈ 2 hours), I followed Dr Joey's advice to separate it into two days. He said that having the whole procedure completed in one session is possible but the teeth might experience much more sensitivity due to the intensive actions on it.

Before the teeth whitening is carried out, Dr Joey did a comparison of my current teeth colour against the palette, well, we call hope to know what's the difference right? I was also given 2 Panadol pills to reduce the possible sensitivity and pain during the procedure.
For my upper teeth, the original colour is A2 while the lower teeth is A3. I had to put on this cheek retractor piece which separates my lips and cheeks from my teeth and gum to prevent the whitening solution from irritating the skin later.
Note: Not everyone will want or need it, but Dr Joey has a tube of Vaseline which helps to moisture the lips which are bared for the one hour of procedure. It more comfortable when your lips are kept moist.
By the way, Facial Aesthetic Dental Surgery uses the brand Inno White for their teeth whitening as they find this brand gave minimal sensitivity and more lasting results than the many other brands they've tried! In the clinic, Dr Joey uses the 35% Hydrogen Peroxide In-Office Dental Whitening System (Pro HP 25) for my teeth.
After the gum protector is applied and cured (hardened), the 35% hydrogen peroxide whitening gel is carefully applied to the teeth.
The gel is then activated by OSRAM blue LED light under the designated wavelength for the stains to be bleached.
Once the gel is activated, it remains on the teeth for 15-20 minutes until the process completed.
The process is repeated 2 more times, with the application of whitening gel -> LED light -> 15-20 minutes of waiting time. The desensitizer was applied at the end to reduce any possible irritation. As seen in the image above, the blue stuff is the gum protector to prevent gum sensitivity and irritation, same for the gauze and cotton stuffed in the cheeks.
Note: During these procedures, I was napping throughout when they were doing all the whitening process for me (Yes, the chair is THAT comfortable!). As for Renfred, he advise having a phone by your side so that you can surf the net to pass time! 
Teeth Whitening Results
You can see that the lower set of teeth whitens by 2 shades, from A3 -> A1 while the lower set of teeth whitens by 1 shade from A2->A1.
I did not experience much discomfort and sensitivity DURING the procedure as compared to Renfred and Matthew. It might be due to the fact that I had my teeth cleaning and whitening carried out on two separate days.
However, for the next 18 hours, after the painkillers lost their effectiveness, there will be occasional stabs of freezing sensitivity occurring. For those who have experienced teeth sensitivity before, the sensation was just like drinking ice-water, but you weren't drinking anything then!
Thankfully, all these went away the next day which was my filming day! Besides that, Dr Joey also provided me with some toothpaste to apply at night which helps in the de-sensitizing too!
Note: A review appointment is required (Few days After Teeth Whitening Procedure) to ensure that the sensitivity has reduced and also for us to clarify any doubts with the dentist!
Imperfection 怪我不完美 MV Behind The Scenes
The scene where I had a "rendezvous" with Renfred.
Just some behind the scenes where we were joking about how we should remove the clothes as I was wearing 3 layers beneath my sweater!
Thanks Facial Aesthetic Dental Surgery for sponsoring (from left) Renfred, me and Matthew the bright and white smiles!
Note: I realised that the colour of the teeth will continue improving if you don't take any dark colour food!
Other Teeth Whitening Options:
The Professional Whitening
Pros: Fast and immediate (within 1-2 hours)
Lower risk of having any gum irritation
Con: More costly than the ones you buy from local drugstores.
The Home Whitening Kit
Pros: Faster and more effective results than over-the-counter products (higher Peroxide-Bleaching agent)
Bleaching trays are customised to fit your teeth exactly
Cheaper than Professional Whitening
Cons: Take longer to achieve the desired results
Require the users do the teeth whitening rituals themselves religiously.
FADental's Promotion For Teeth Whitening:
1. Professional Whitening, including free consultation and free scale and polish (U.P. $998)- $800
2. Home Whitening Kit, including customised bleaching trays, free consultation and free scale and polish – $450
3. Home Whitening Pen (for maintenance) – $50*
Promotion is valid for a limited period of time! Do check with the clinic when you make the appointment to avoid disappointment!
Facial Aesthetic Dental Surgery Clinic
Address: One Raffles Place, Unit #04-43/44/45, Singapore 048616 (Next to Raffles Place MRT Station)
Contact: +65 6438 4374
Opening Hours: 10am – 9pm
Facebook: Facial Aesthetic Dental Surgery | Website: http://www.fadentalsurgery.com/
Promotion Code: Get 10% off when y0u quote my name "Tiffany Yong"!

xoxo



Facebook | Instagram | Twitter
*Disclaimer: Please be rest assured that even though the products and services were sponsored, it does not have any bearing on the content of this post. Opinions stated are genuine and honest. Also note that all sources, information, content, links are valid to change at any time.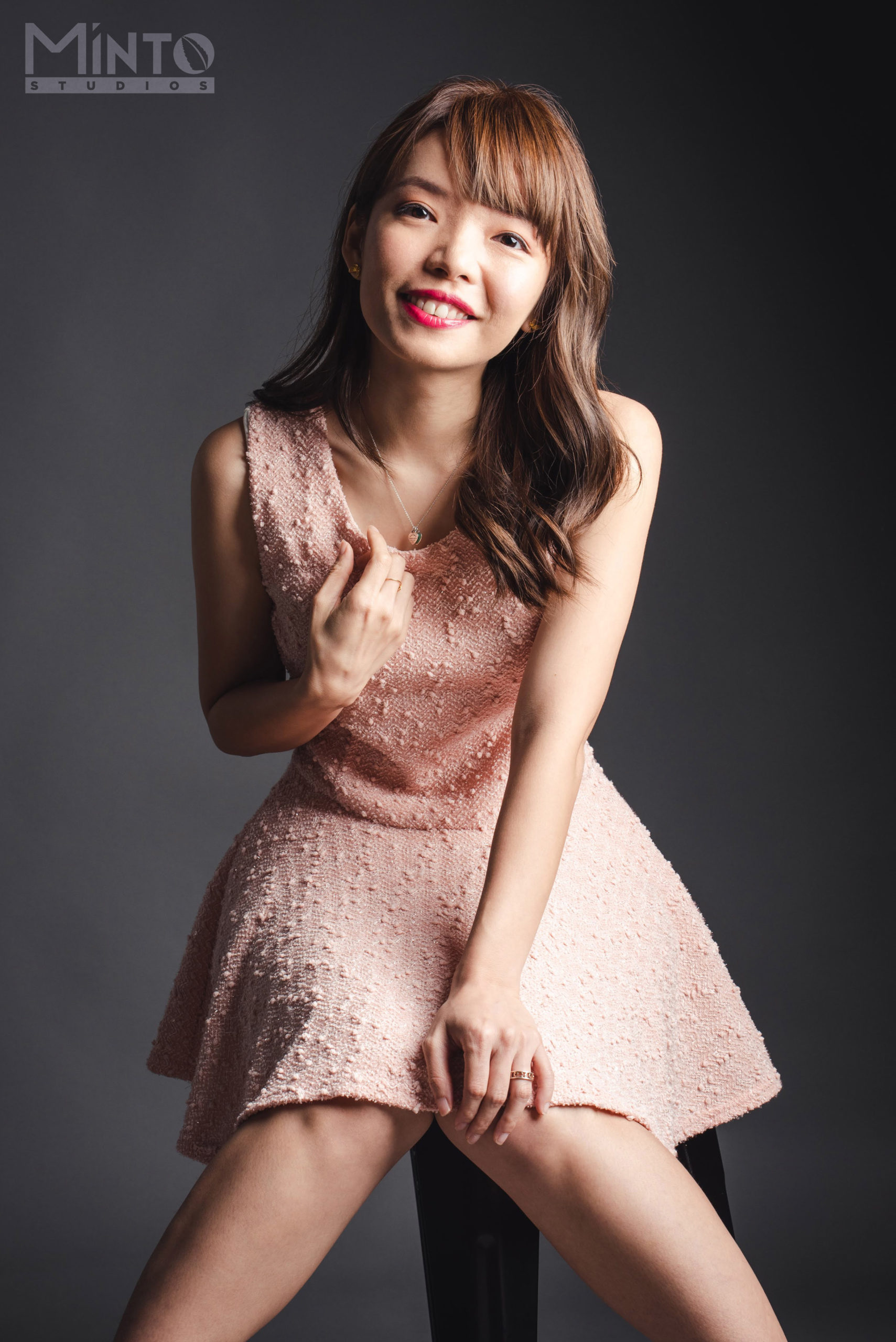 1/2 of #TheEpiphanyDuplet, Tiffany Yong juggles her ABCs – Acting, Blogging and Coaching/Consulting as she is fuelled by passion and drive to succeed.
It is not easy to make a living in Singapore just purely based on Acting, so with Blogging to help her with her online presence, and Coaching kids drama, private tutoring and freelance social media consulting to finance her life, she is currently leading the life most people hope to have: Living the Dream!