Annie (2014) Movie Review | by tiffanyyong.com
Recommended Audience: Fans of Cameron Diaz , Jamie Foxx , Quvenzhané Wallis and musical, comedy movie fans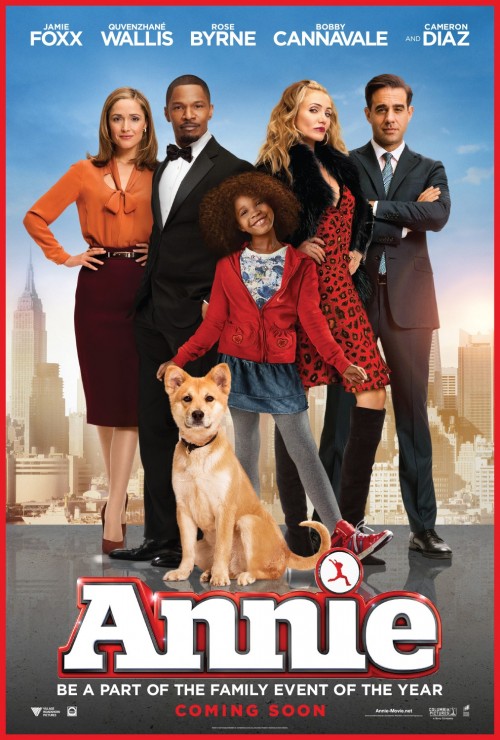 Annie (2014) Movie Synopsis
Academy Award® nominee Quvenzhané Wallis (Beasts of the Southern Wild) stars as Annie, a young, happy foster kid who's also tough enough to make her way on the streets of New York in 2014. Originally left by her parents as a baby with the promise that they'd be back for her someday, it's been a hard knock life ever since with her mean foster mom Miss Hannigan (Cameron Diaz).

But everything's about to change when the hard-nosed tycoon and New York mayoral candidate Will Stacks (Jamie Foxx) – advised by his brilliant VP, Grace (Rose Byrne) and his shrewd and scheming campaign advisor, Guy (Bobby Cannavale) – makes a thinly-veiled campaign move and takes her in. Stacks believes he's her guardian angel, but Annie's self-assured nature and bright, sun-will-come-out-tomorrow outlook on life just might mean it's the other way around.
Annie (2014) Viewer Rating: 3/5 ***
Annie (2014) Movie Review:
I heard from my movie partner, Rano from Brunei, that Annie was a remake from 1982 (Before I was born) and that the original Annie and Will Stacks were white instead. Those who have watched the original will most probably find this version not as good, so here's my take, coming from someone who has never watched the original film!
I was most surprised by the chemistry between Grace (Rose Byrne) and Annie (Quvenzhané Wallis) as the tenderness in Grace's eyes, and the care she had for Annie, even when she's just an employee next to Will Stacks. Their duet might not be the best in the world, but I love the happiness and interaction between them!
I won't say that the interaction between Will Stacks (Jamie Foxx) and Annie (Quvenzhané Wallis) was bad, but somehow, there seems to be something lacking between them. It didn't touch me as much as I thought it would, and I guess it was the lack of intimate or private moments that made it so.
Cameron Diaz as Miss Hannigan gave me a shock, as she reminded me of Glenn Close's Cruella de Vil in 101 Dalmatians. It was horrifying to see her turn from Charlie's Angels to Charlie's Devil. I won't really comment on her singing, for I can't sing for nuts, but watching her as a mean and grumpy foster parent was painful.
Do You Know?
Sandra Bullock was originally considered to play Miss Hannigan, but she declined the role, as she "hates musicals and vows to never star in one." Cameron Diaz then signed on to replace Bullock.
The film was originally envisioned by Will Smith as a star vehicle for his daughter Willow Smith; however, she had to drop out because she was too old to play Annie. Quvenzhané Wallis, just off her tremendous success with Beasts of the Southern Wild (2012), was chosen to replace Willow for Annie.
Although due to be released just before Christmas, the movie was released online 3 weeks early by hackers. They hacked Sony in protest against an upcoming movie about North Korea. This, along with 4 other movies released, is expected to cost Sony millions of dollars in lost revenue from ticket sales.
Behind The Scenes and Interviews
Check out Annie (2014) Official Website and Facebook Page!
Annie (2014) is out in cinemas on 18 December 2014.
xoxo


Facebook | Instagram | Twitter
*Disclosure: No monetary compensation was received for the movie review.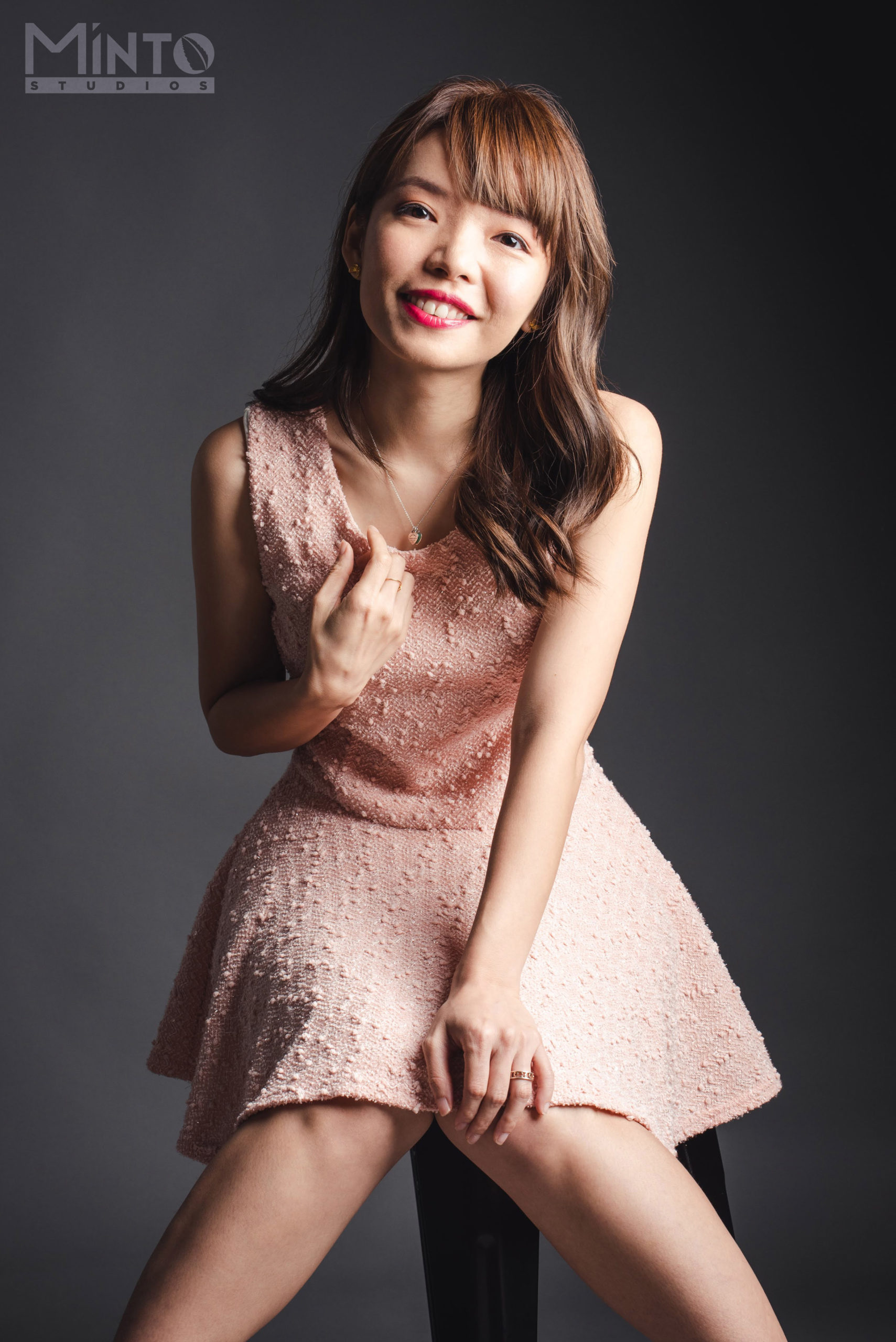 1/2 of #TheEpiphanyDuplet, Tiffany Yong juggles her ABCs – Acting, Blogging and Coaching/Consulting as she is fuelled by passion and drive to succeed.
It is not easy to make a living in Singapore just purely based on Acting, so with Blogging to help her with her online presence, and Coaching kids drama, private tutoring and freelance social media consulting to finance her life, she is currently leading the life most people hope to have: Living the Dream!