Secret to Positivity: Change. Something, ANYTHING!
There's a saying that goes "Shopping is cheaper than a psychiatrist" and retail therapy somehow seems to be a popular way amongst ladies to "buy" happiness. However, I realize that it is not the "purchasing" that increase the endorphins, but the "Change" that help boost the confidence level. The change can vary from something as drastic as getting a new wardrobe, changing a hairstyle, or something simple like putting on a new lipstick colour or changing your nail colour.
Your Highness Beauty & Nails @ Bugis Cube
I was introduced by my friend, Michelle (aka Michhysaurous) this salon located at the old North Bridge Commercial Commercial Complex – now called the Bugis Cube, and like its name, this is a place where you your nails get to be treated like a royalty.

On the outside, it looks just like any other nail salon. But ladies will know, just like how the chef bring soul to the recipe, the soul of a nail salon is the manicurist, not the shop. Thus, I decided to set a challenging task for Your Highness Beauty & Nails.
The Scenerio/Task: I was about to act in a Music Video where the character was a young woman who crave for love from her musician husband. When she didn't get that, she sought solace in another guy instead. There were scenes from many years back before they got married, and also scenes in the present when the husband discovers his wife's infidelity.
What's Classy, Simple Yet Uniquely "Your Highness"?
The first thing to come to my mind will be the basic French manicure. It's classy, and simple. It is not too eye-catching, yet it is timeless. However, this won't really show the capability of the manicurist! Just like fashion, sometimes, it is easier being bold and be an extremist (ie. sensual, gothic, hip-hop etc) than to go simple yet unique.
You Don't Have to be French to be Classy
In the end, based on what I've told them, Anna, the lady boss of the salon came out with this design, which I name it "The Pink Gift".
In colour psychology, pink is a sign of hope. It is a positive color inspiring warm and comforting feelings, a sense that everything will be okay. Pink calms and reassures our emotional energies, alleviating feelings of anger, aggression, resentment, abandonment and neglect.
Do you know that having a nice manicure actually help increase your confidence? Like how the saying goes, "Nails take any old outfit and make it new." There are people who will get a manicure done before an important event, be it a wedding, a gala dinner or even a social networking event. Nails might seem intangible or small, but that little extra confidence might just be the very thing you need.
Each design has a little story of it's own, and also tell a little of the person wearing it. I was never a fan of glitters, blings and complicated designs, as I always find them too bold and loud, which doesn't really fit my "down-to-earth" (that's a better word for boring, right?) outfits. So I was kind of trying to insist on a sweet-old french manicure or even nude colour. Anna convinced me, that the design they have in mind for me, will definitely meet ALL my requirements!
The metallic pink (middle finger) is attention catching, and it suggest an element of showgirl razzle-dazzle buried deep inside, wanting people to notice you. The white and pink nail art is optimistic and creative, telling people you know exactly how to express yourself. As for the crystals blings, it brings out the free-spirited nature of a person yet humbled by the pastel nature.
I was really surprised by how Anna managed to bring out the characteristics of the female lead in the music video with just the colours and design of the nails!
Pedicure: For Those Who Appreciates
Being a fuss-free (or plain lazy) girl, I don't see the need to go for a pedicure as my little toes usually spend their time sleeping in the socks and hiding in my shoes. But every since I had this pretty pedicure done, I wore peep-toe heels more often than before, and I can't help but feel glamourous even when I'm on flip-flops!
The simple strips is like a little present and ends with some crystals lined up on the big toe.
Do you know, according to Beauty and Tips Magazine, "a girl who prefers bright pink is posh, confident, daring and seductive, she loves to draw attention and knows that pink nails won't stay unnoticed. She has positive and optimistic character, is 100% confident in the way she looks and lives her life without any worry."
The Pink Gift: Sweet and Timeless for the little Princess in You
Thanks Anna and Fion for the lovely shades of Pink! I felt like a Princess for the longest time after having this set of gelish nail designs!
Items used in the Photo-shoot (by Ellen) above:
1. Apple's iPhone 5S
2. Jane Iredale's Just Kissed™ (Forever Pink) Lip & Cheek Stain
3. Rachel K CC Renew Pressed Powder (Light)
4. Pure Origin Rose Quartz Necklace
怪我不完美 MV Scenes
Here's a close-up shoot of the nails taken by Ada from A Square Visual Studio. I was writing a farewell and apology note to the husband in the scene!
Your Highness Beauty & Nails
Opening Hours: 9am – 8pm
Address: 470, North Bridge Road, #02-03 Bugis Cube, Singapore 408936
Tel: +65 6337 3839
For more designs, check out their Facebook Page!
xoxo



Facebook | Instagram | Twitter
Photographer for Photoshoot: Ellen @ ehlearn.com
Disclaimer: Please be rest assured that even though the services were sponsored, it does not have any bearing on the content of this post. Opinions stated are genuine and honest. Also note that all sources, information, content, links are valid to change at any time.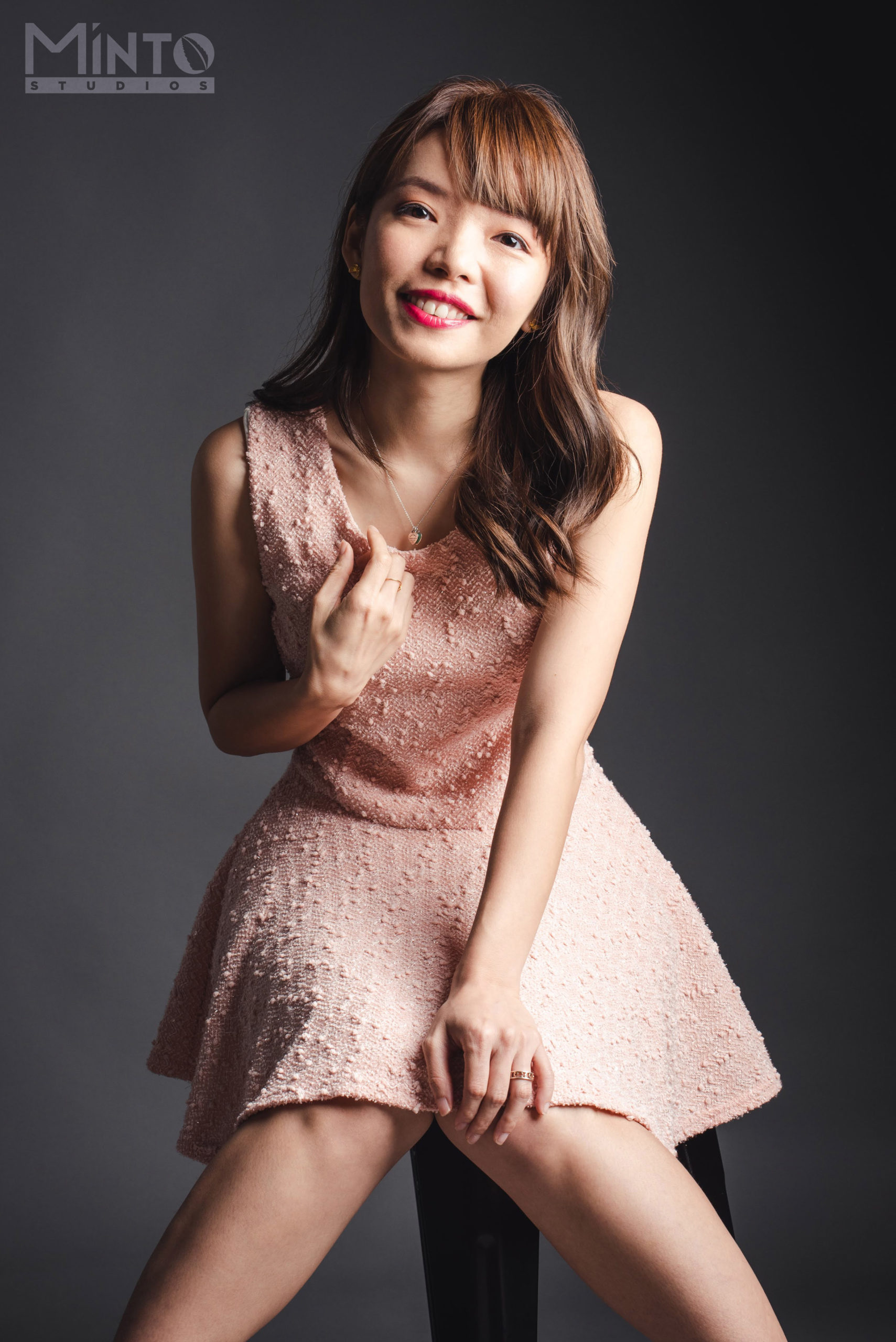 1/2 of #TheEpiphanyDuplet, Tiffany Yong juggles her ABCs – Acting, Blogging and Coaching/Consulting as she is fuelled by passion and drive to succeed.
It is not easy to make a living in Singapore just purely based on Acting, so with Blogging to help her with her online presence, and Coaching kids drama, private tutoring and freelance social media consulting to finance her life, she is currently leading the life most people hope to have: Living the Dream!